学長主催 留学生懇談会 2017
Welcome party for international students 2017
May 24, 2017
5月18日(木)、大学会館にて学長主催の留学生懇談会を開催し、この春新たに東京藝術大学へ入学した留学生を歓迎とするとともに留学生同士および教職員との交流を深めました。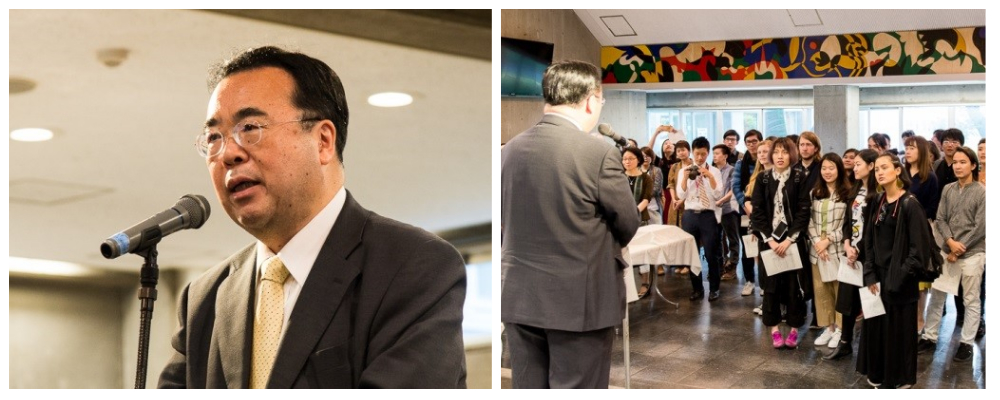 会の冒頭、澤和樹学長が暖かい言葉で留学生を歓迎すると、フィンランド出身で国際芸術創造研究科アートプロデュース専攻修士1年生のTanja Maria Karoliina Sillmanさんが新留学生を代表して日本語で挨拶をして、これに応えました。Sillmanさんは挨拶の中で昨年ベストセラーとなった書籍についてふれ、最後の秘境である藝大は、多様な学生が集い、それぞれの専攻に打ち込むことで、大学としてカオスの度合いをますます深めていくべきと述べました。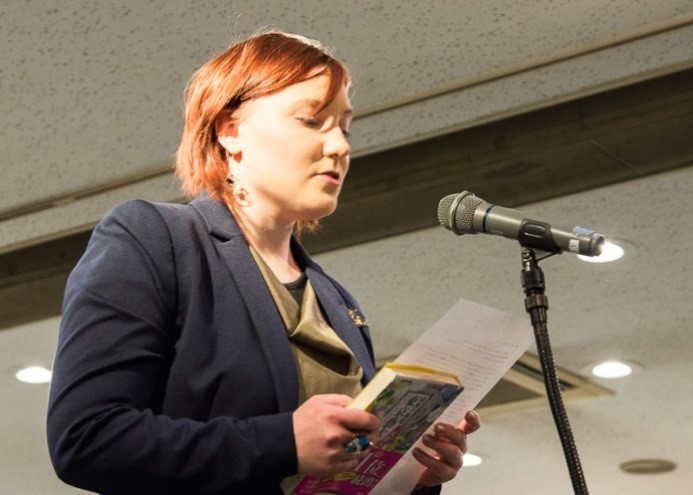 続いて、来賓としてお迎えした奨学財団の方々より、留学生への歓迎の言葉と留学生を支援するための奨学金制度について御説明いただき、岡本美津子留学生担当副学長より、財団の方々へ、日頃の留学生達への支援に対する感謝の言葉を述べました。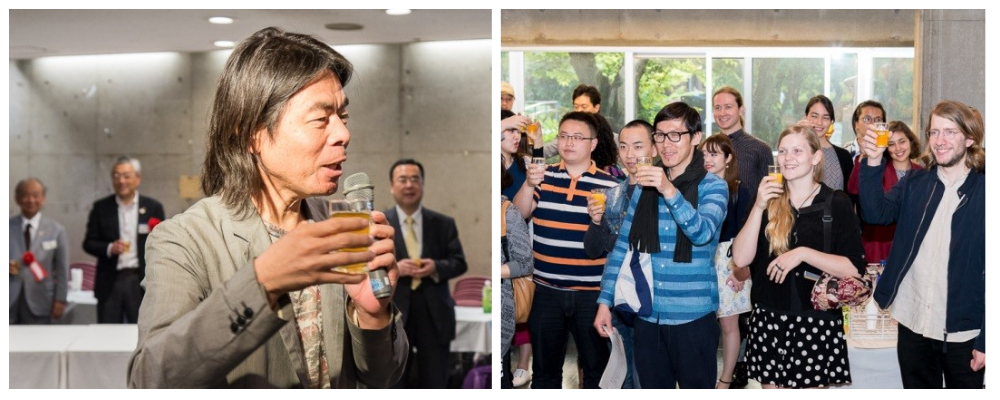 日比野克彦美術学部長による乾杯の発声を合図に懇談が始まり、参加した留学生達は会場に準備された料理と参加者同士の会話を楽しみました。
会の中盤には、新入留学生一人ひとりが名前、出身地、藝大での専攻について日本語で自己紹介をしました。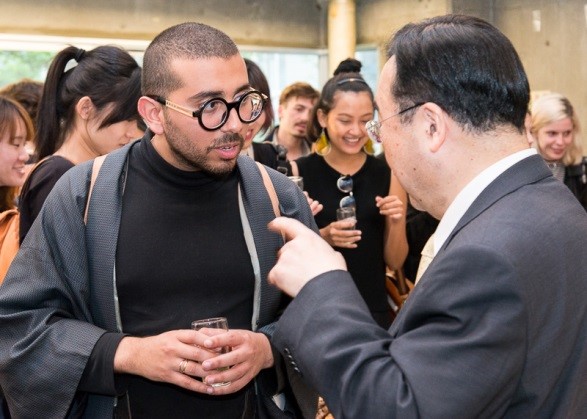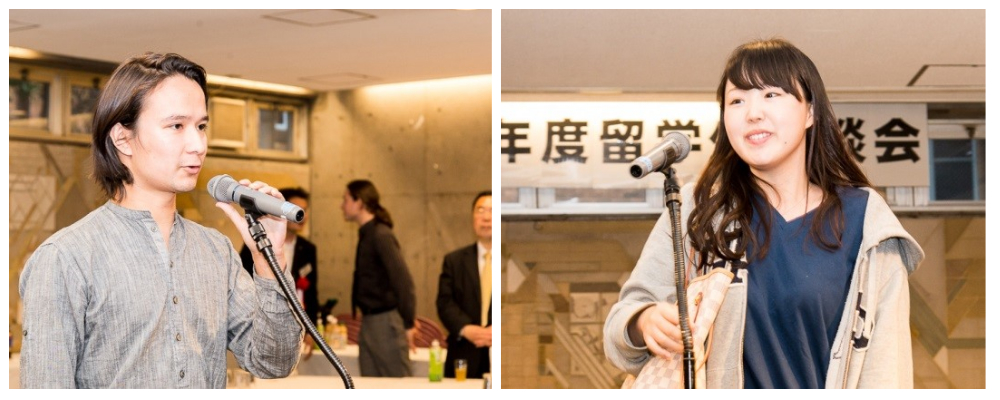 会の終盤には、セルビア出身で弦楽を専攻する研究生のSara Vlajicさんがハープ演奏を披露して、会場の人々を魅了しました。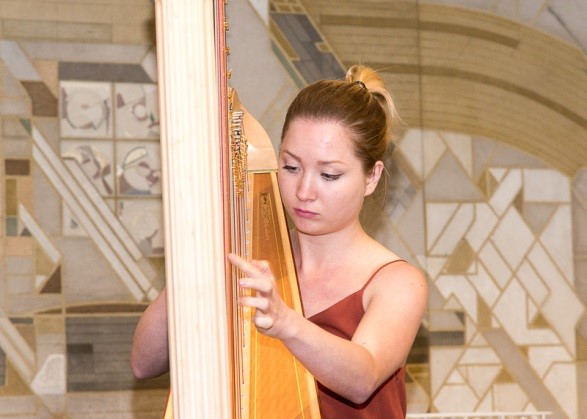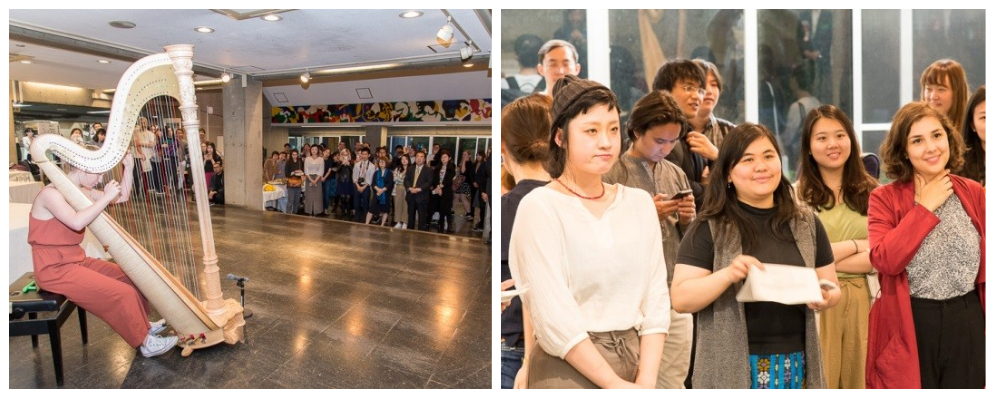 これから新入留学生の皆さんが藝大で充実した学生生活を送れるよう、教職員一同、全力でサポートしていきます。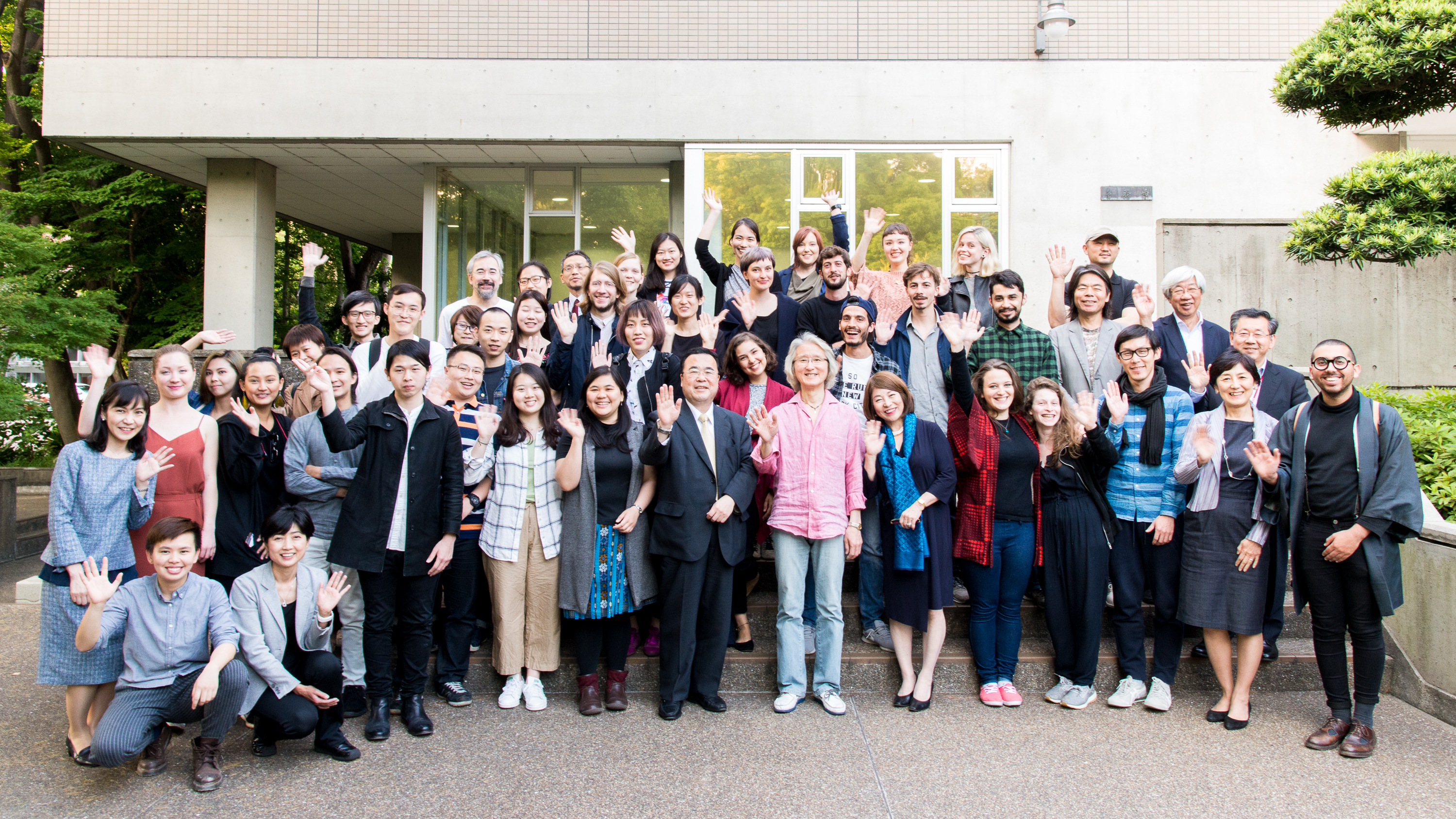 On May 18, 2017, a welcome party for international students who entered Tokyo University of the Arts (TUA) in this spring was held at the University Hall with the aim of fostering closer relationship among them as well as with faculty and staff.
Following a welcome speech by President Kazuki Sawa, on behalf of the newly enrolled international students, Ms. Tanja Maria Karoliina Sillman, a graduate student from Finland in The Graduate School of Global Arts, delivered her speech in Japanese referring to a last year's bestseller book which described TUA as an unexplored region. She stated that TUA should become more and more chaotic by accepting students from diverse backgrounds who explore their own specialties.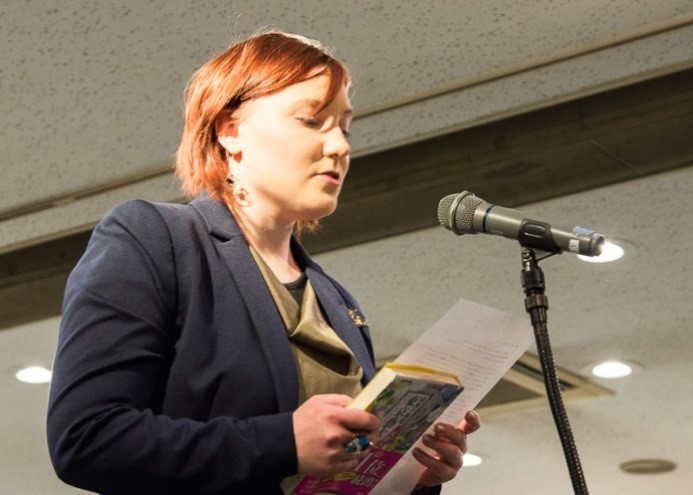 Among the attendees were guests from organizations providing financial supports and assistance to international students studying in Japan, who explained their support systems for such students. Vice President Mitsuko Okamoto, who is in charge of international exchange and overseas student, expressed her gratitude to the guests and their continuous supports to international students.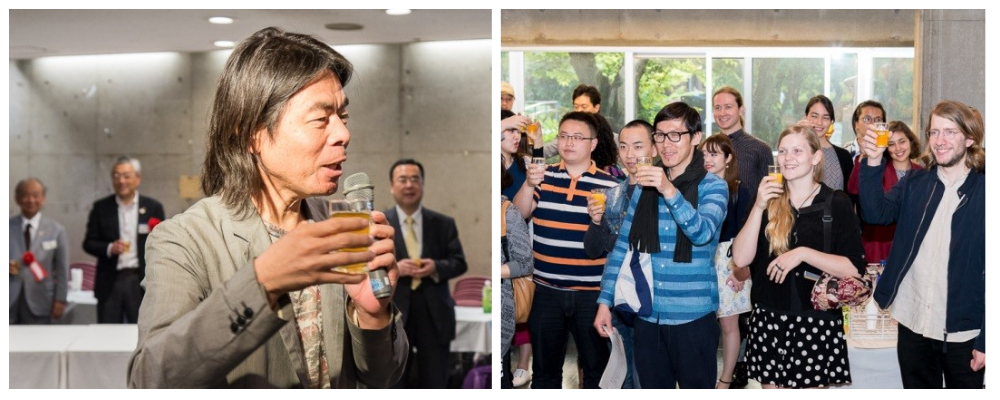 Faculty of Fine Arts Dean Katsuhiko Hibino held forward his glass in a toast. The participating students enjoyed conversation with other attendees over food and drink. As the party was warming up with conversation, the respective students introduced themselves in Japanese with their names, citizenships, and specialties at TUA.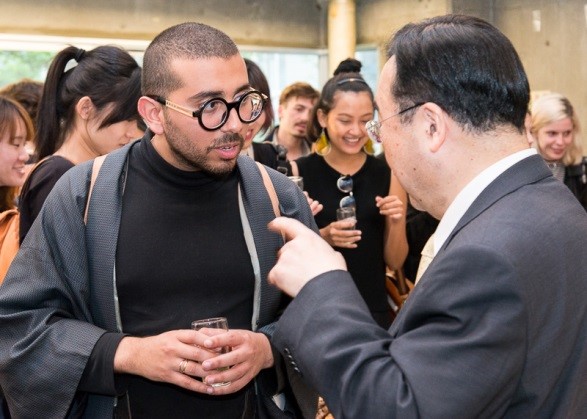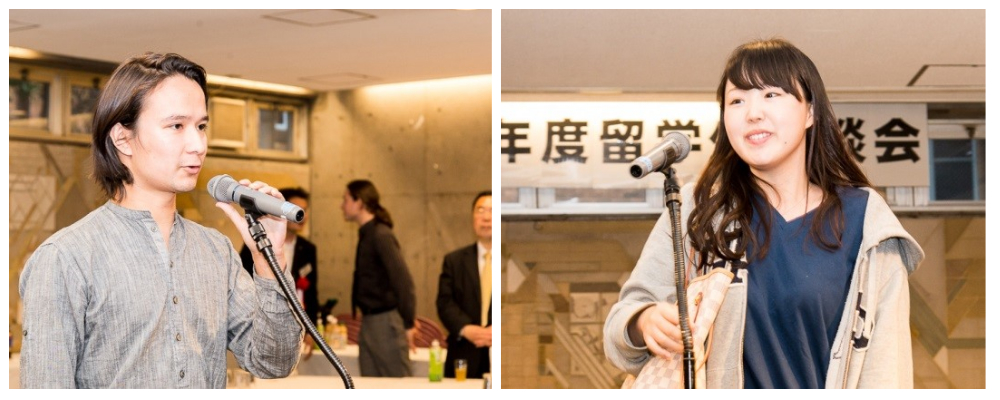 A harp performance by Ms. Sara Vlajic, a research student from Serbia in String Instrument fascinated everyone at the venue.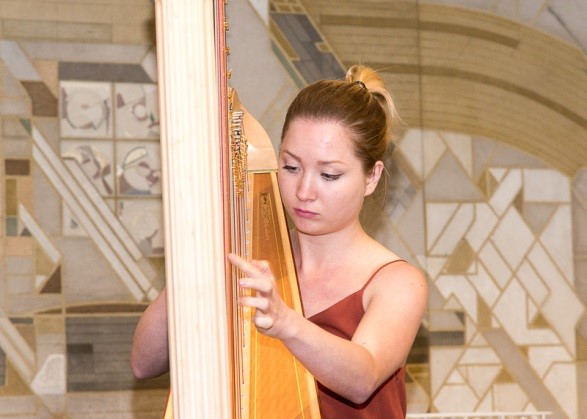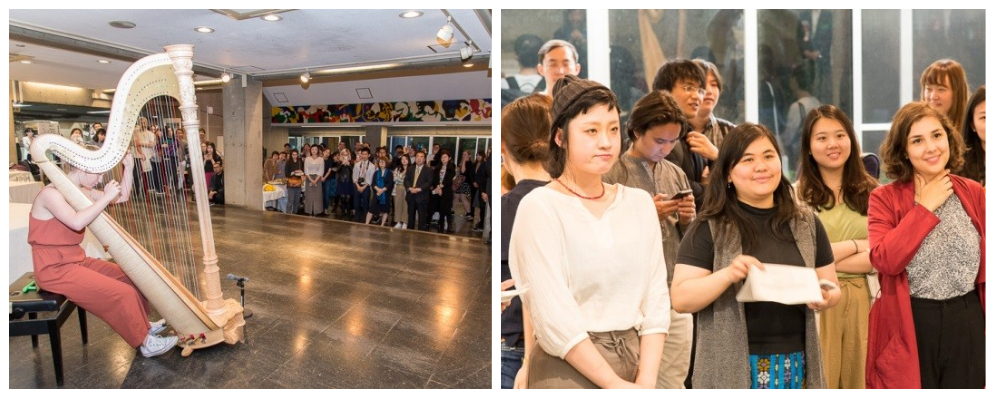 The faculty and staff are all committed to providing support to new international students, so that they will be able to receive the most benefit from their time at TUA.