全ロシア映画大学の来訪
Campus visit by guests from Russian film institute
November 20, 2017
[:ja]平成29年10月30日(月)、全ロシア映画大学よりユスーポフ国際担当副学長とアブドゥラシートフ教授の2名が東京藝術大学上野キャンパス訪れ、映像研究科教授でもある国際・ダイバーシティー推進担当の岡本美津子副学長、桐山孝司映像研究科長、筒井武文映像研究科映画専攻長、長嶌寛幸映像研究科映画専攻教授と懇談を行いました。
会談では、双方の教育研究上の強み、特色などが紹介され、今後の学術交流を如何に行っていくかなど踏み込んだ懇談が行われました。
また、COI共感覚メディア研究室、および球体ホールの見学も行いそれぞれ意見交換がなされました。
全ロシア映画大学へは、一昨年在ロシア大使館を通じて交流の打診を受け、映画専攻の筒井武文教授、長嶌寛幸教授らが将来のコアユニット誘致の為の調査で訪問していることもあり、全ロシア映画大学側は、今回の訪問で日露交流年と掲げている2018年に向け、多くの文化、芸術、交流案件を実施したいと考えており、本学との今後の連携が一層進むことが期待されています。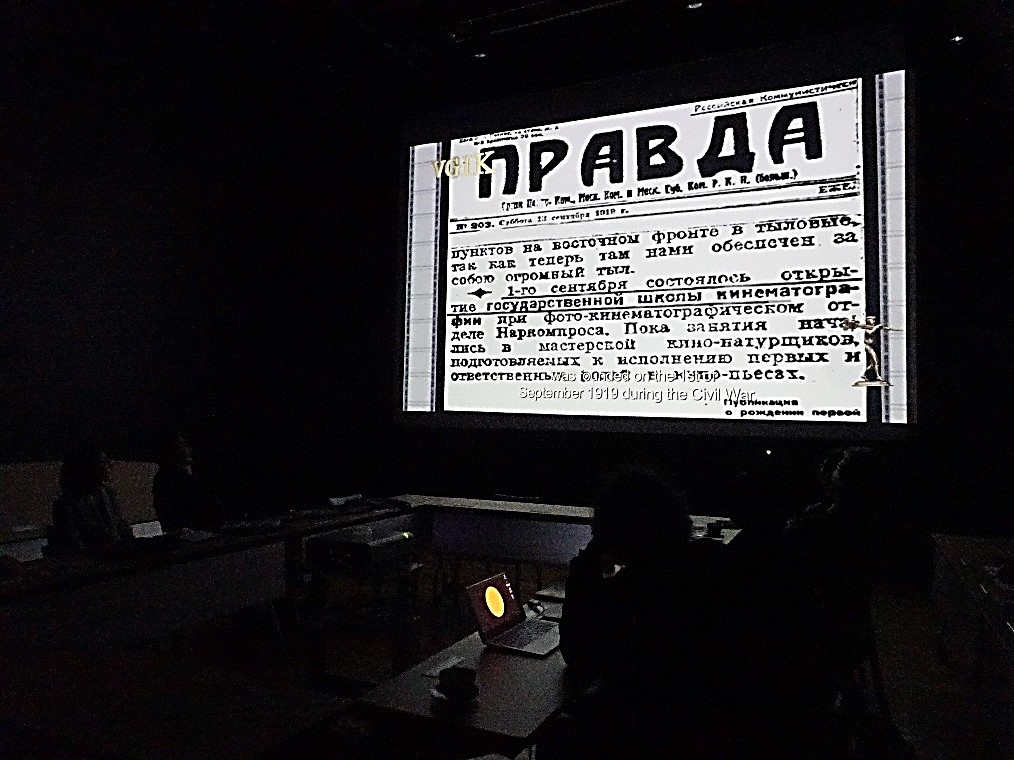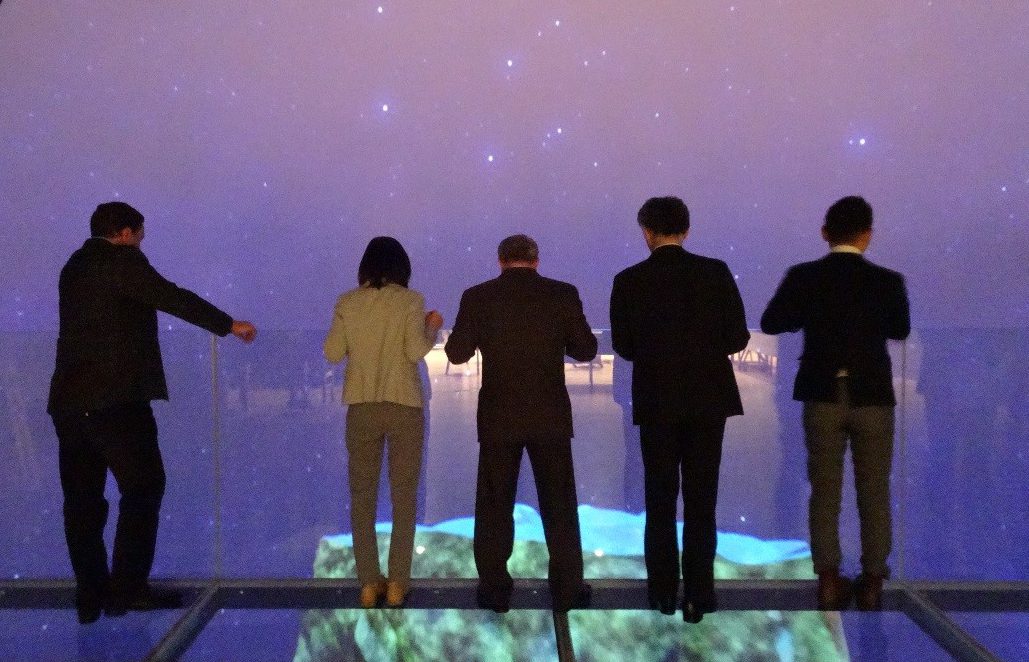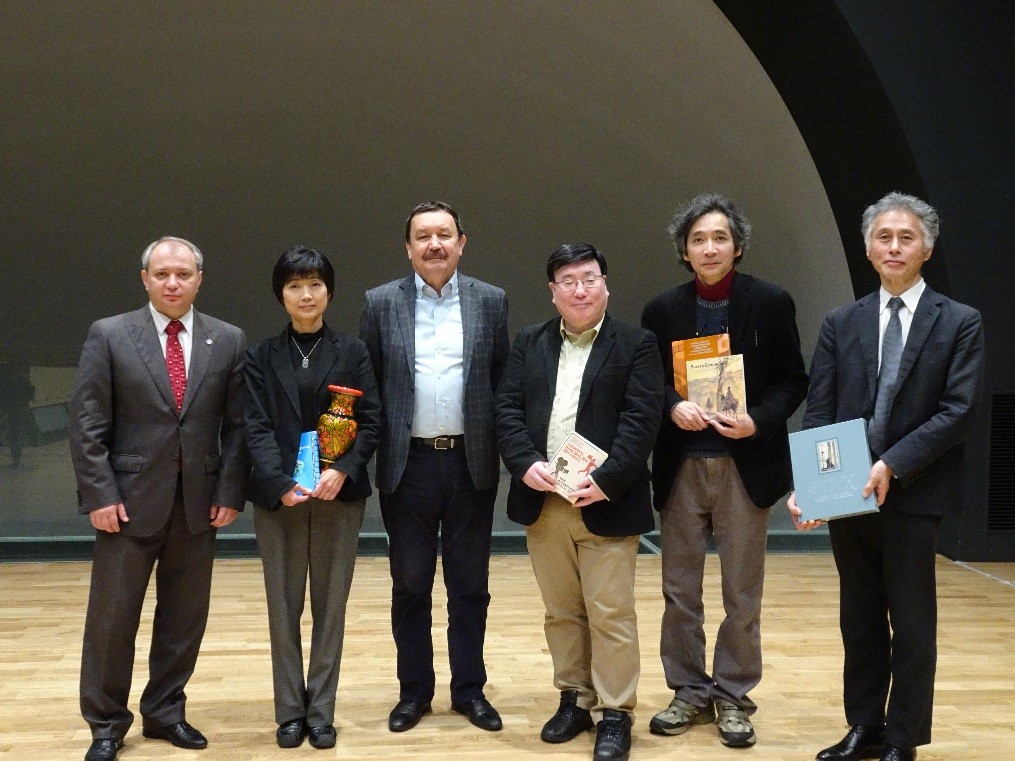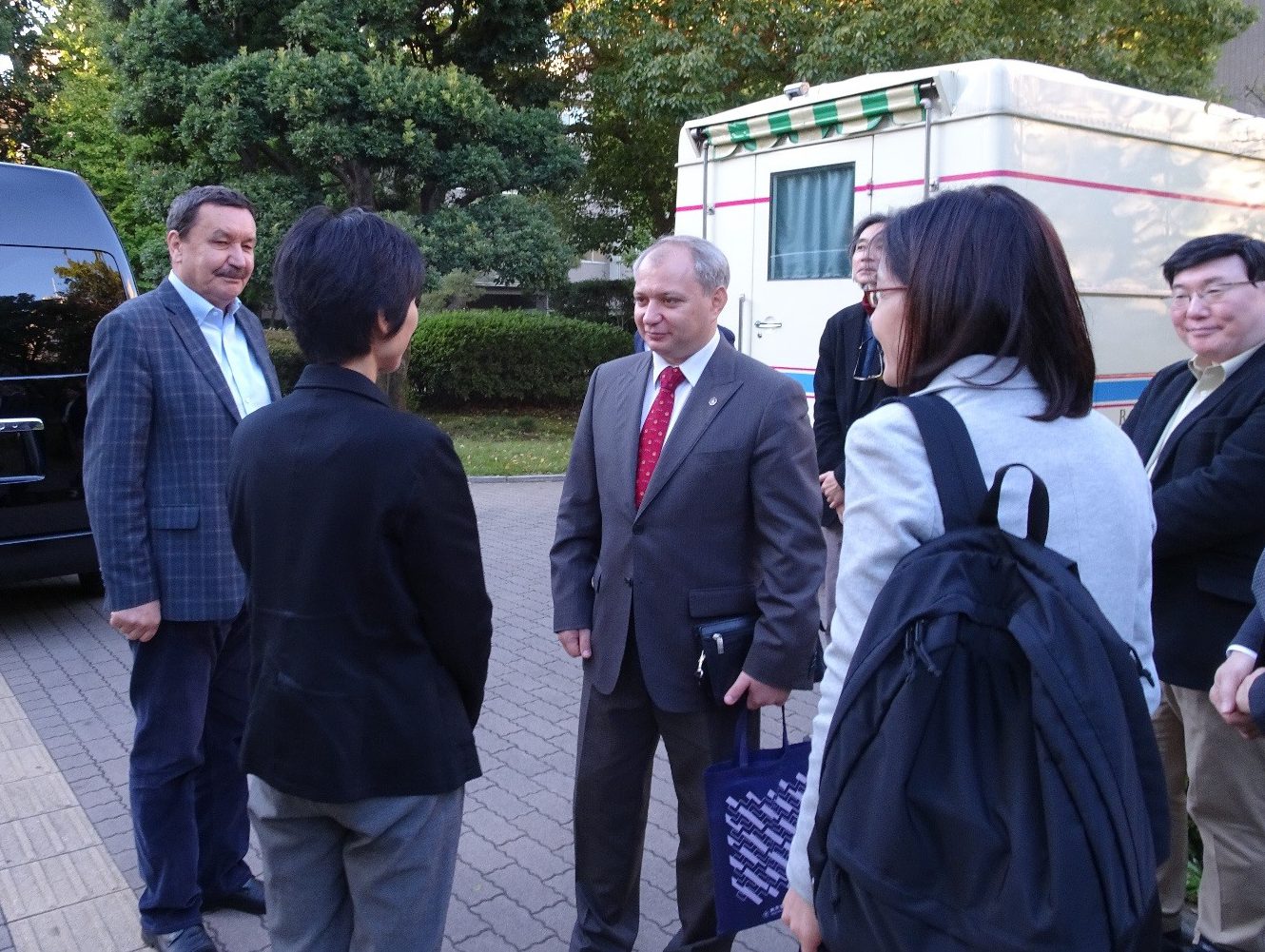 [:]
On October 30, 2017, Professor Vadim Abdrashitov and Vice-Rector of International Affairs Mr. Igor Yusupov of the Russian Federation State Institute of Cinematography named after S. A. Gerasimov (VGIK) visited Tokyo Geidai's Ueno campus. The guests were welcomed by a group of faculty members of the Graduate School of Film and New Media, consisting of Vice President of International Affairs and Campus Diversity Professor Mitsuko Okamoto, Director of the Graduate School of Film and New Media Professor Takashi Kiriyama, Head of Film Department Professor Takefumi Ttsutsui, and Professor of film Hiroyuki Nagashima.
In the meeting, the two institutions mutually introduced strengths and characteristics of education and research at their institutions and then discussed how they would promote educational exchange in the future. They also visited the synesthetic media laboratory and the hall with a half-dome shaped screen at the COI site, where they exchanged opinions.
Tokyo Geidai received a request for collaboration from VGIK through the Russian Embassy in Japan two years ago, and Professor Tsutsui and Professor Nagashima visited Russia to explore the possibility of inviting researchers and students from VGIK. The Russian film institute is hoping to implement a variety of events related to arts, culture, and exchange toward 2018, the year of cultural exchanges between Japan and Russia. The two institutions expect to see further development of collaboration.