キジル壁画の制作技法と保存に関する国際共同研究
International Research Collaboration on Production Techniques and Conservation of Murals from the Kizil Caves
May 15, 2018
基本情報
研修者:東京藝術大学 美術研究科文化財保存学専攻、絵画専攻(壁画)、芸術学専攻の学生6名
研修先:キジル(中国)
研修期間:2017年10月28日~11月1日
研修の成果
本事業では、多角的・専門的な視点を具備した国際的に活躍できる人材育成を目的として、シルクロード要衝の地、キジル千仏洞の壁画制作について、創作に関わるその技法と材料の調査研究さらに絵画修復、保存科学、美術史をも含めた国際共同研究を行いました。ともに参加したキジル研究院と、実際のオリジナルの壁画を前にして行った忌憚のない意見交換は、実に具体性にとんだ内容となり、参加者全員に直接的な刺激と興奮を与えてくれました。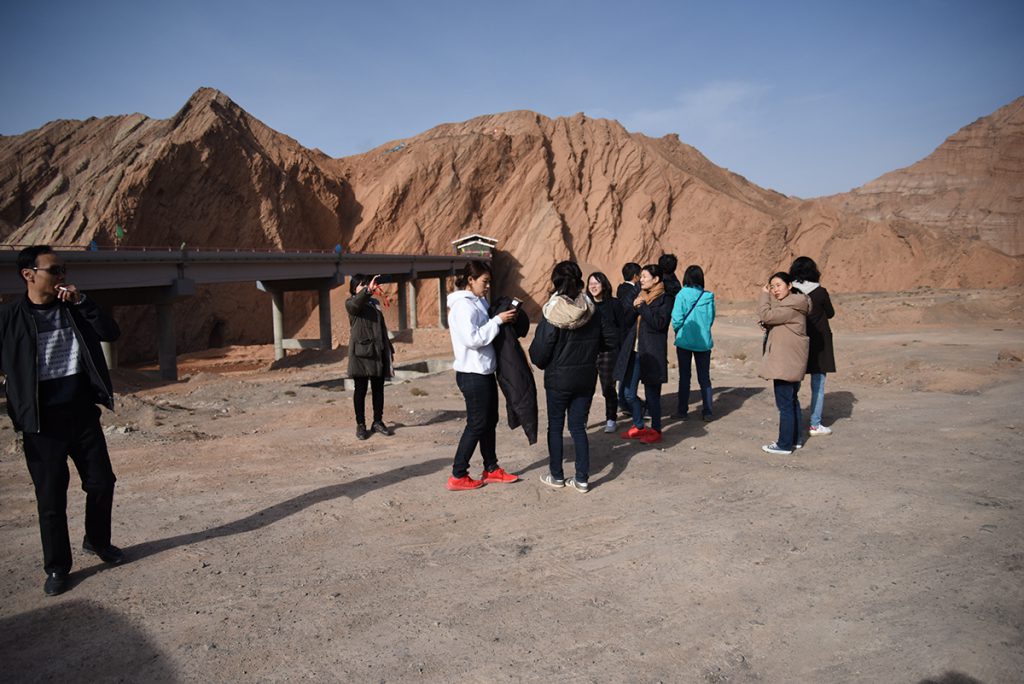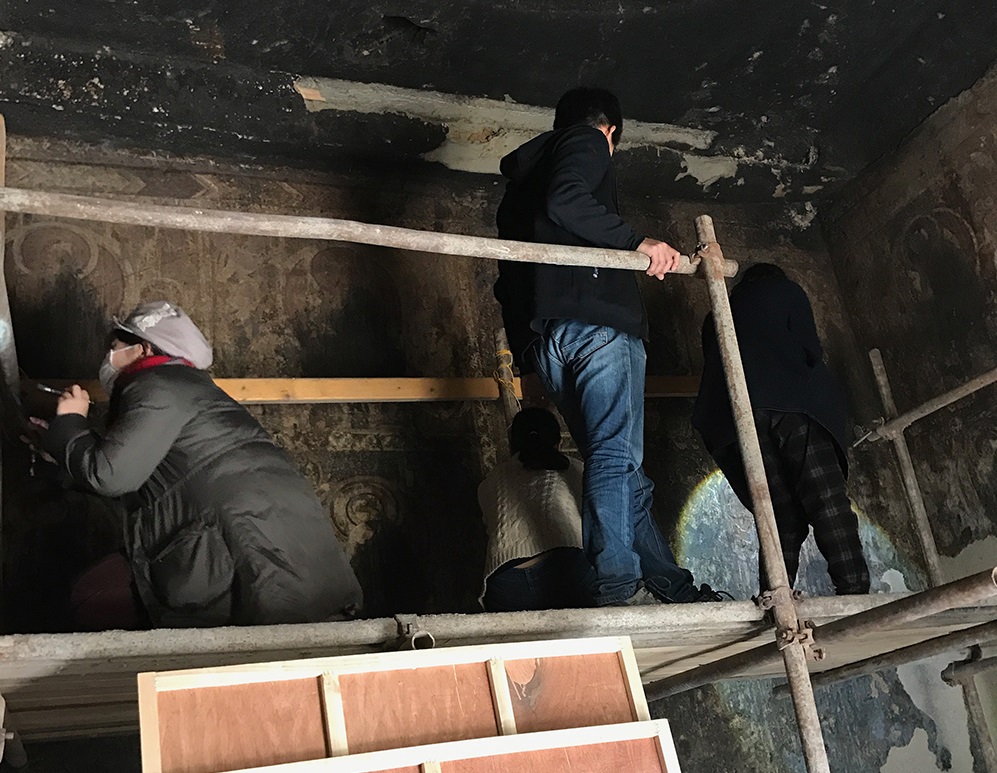 見学後に開催したキジル研究員と東京藝大とのシンポジウムでは、キジル研究院側から本学研究員の経験を持つ周智波研究員が発表し、藝大側からは、工藤晴也教授が発表しました。周氏は、キジルや敦煌の壁画制作等について東京藝大で学んだ成果を発表し、工藤教授はキジル壁画にも用いられた製作技法の一つ、インチジョーネ技法について発表するなど、両者で壁画技法の知見を深め合いました。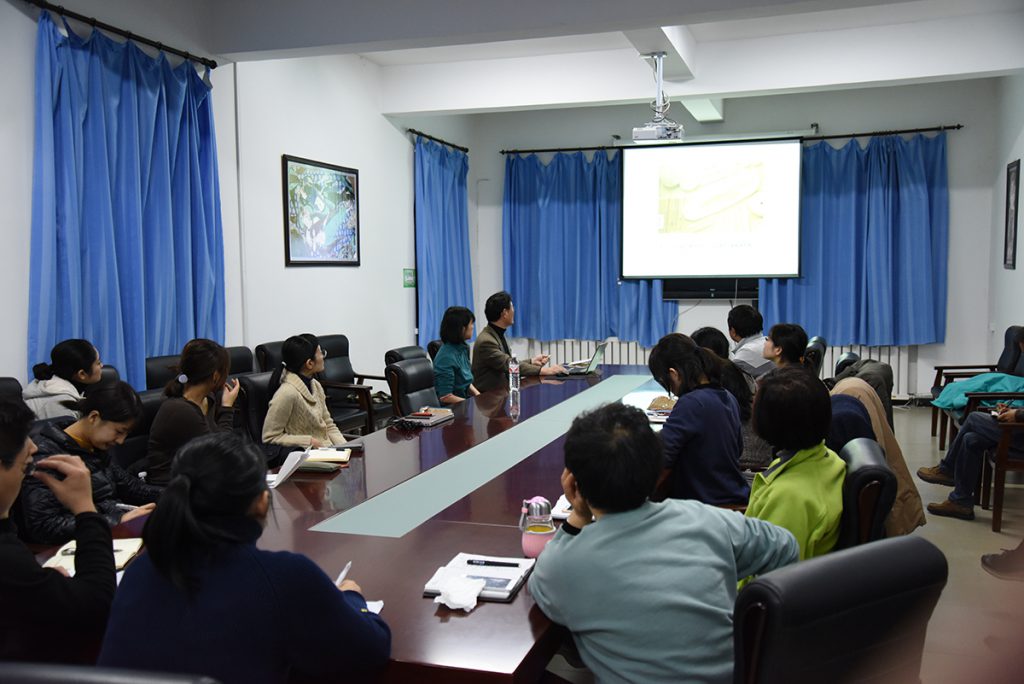 キジル千仏洞は街から離れた遠隔地にあり、且つその周辺は荒涼たる山岳と砂漠に囲まれた環境に存在します。そのような環境下にある千仏洞壁画の豊かさとのコントラストが、参加した学生たちにかけがえのない示唆を与えてくれたことでしょう。遺跡見学において、キジル研究院のご厚意で一般公開されていないシムシム石窟も見学できことに深く感謝します。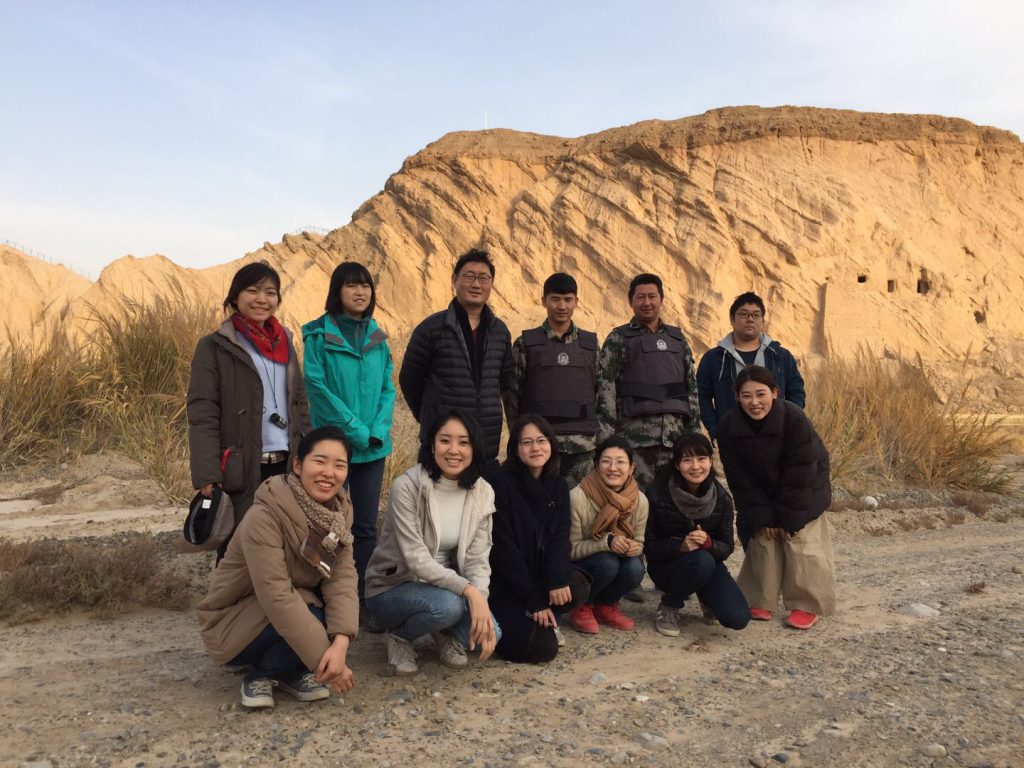 Basic Information
Participants: Six students of the Graduate School of Fine Arts (Specialized in Conservation, Painting/Mural Painting, Aesthetics and Art History)
Location: Kizil, Xinjiang, China
Period: October 28-1, 2017
Achievements
In this project, which aimed to nurturing specialists who can actively work on the global stage utilizing their multi-faceted specialist knowledge, an international collaborative research was conducted for the reproduction of murals from the Kizil Caves in Baicheng County, Xinjiang, an area that was a strategic hub of the Silk Road in ancient times, involving cross-disciplinary approaches of production techniques and materials, restoration of painting, conservation science, and art history. In front of the original murals, the participants from Tokyo Geidai held a frank discussion with local partner researchers from Kucha Academy of Xinjiang. We all were directly stimulated and excited by the discussion that dealt with highly detailed topics.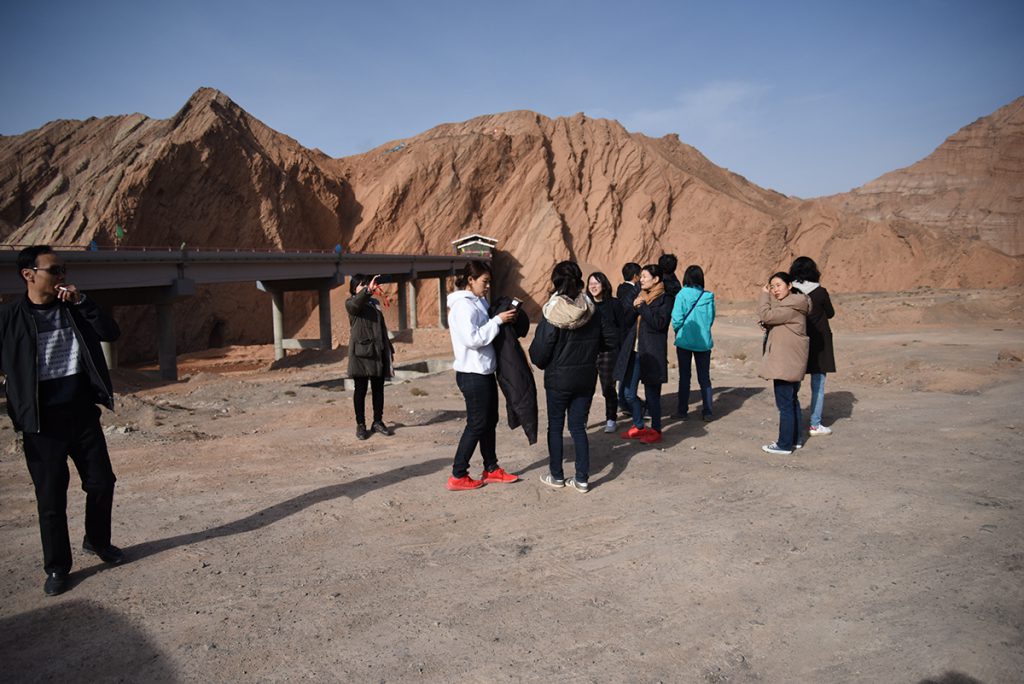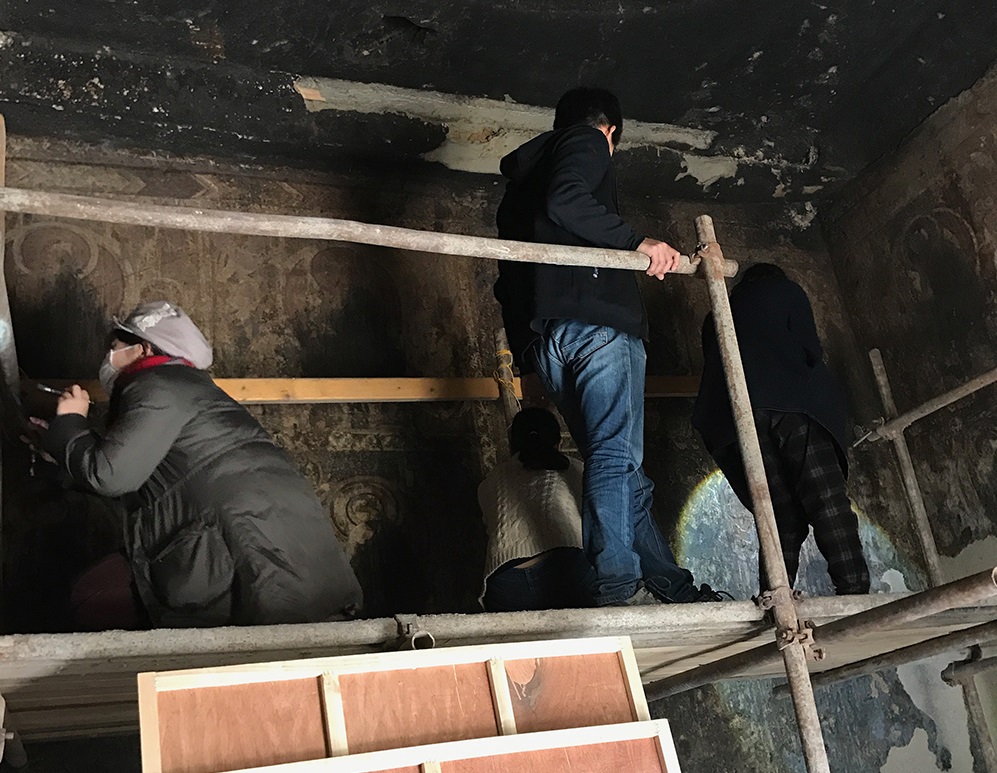 At the symposium that was held after the visit to the murals, presentations were made by Researcher Zhibo Zhou (周智波), who had studied as a research student at Tokyo University of the Arts (Tokyo Geidai), and Professor Haruya Kudo of Tokyo Geidai, respectively. Researcher Zhou publicized his research outcomes at Geidai regarding the reproduction of murals in Kizil and also in Dunhunag. Professor Kudo presented on engraving (incisione), one of the techniques used for the murals in Kizil. Participants from both institutions exchanged and deepened the knowledge of various mural techniques.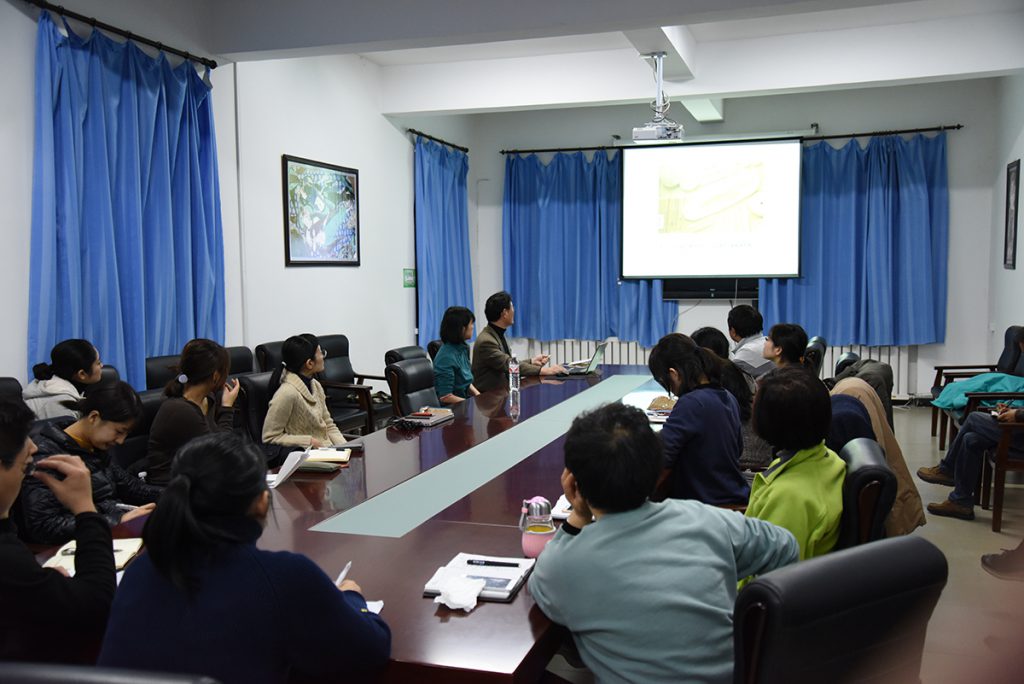 The Kizil Caves is located far from a nearby town, in a desolate area with a desert and mountains. The contrast between the richness of the murals and the harsh natural environment surrounding them offered the students truly valuable insights. Thanks to the local partner institution, we were also able to visit the Simsim Caves, which are not usually open to the public.