2019年度前期 留学生オリエンテーション&学長主催 留学生懇談会
2019 Spring Semester: Welcome Party for International Students
April 12, 2019
2019年4月10日(水)、上野キャンパスで新留学生向けのオリエンテーションと学長主催による留学生懇談会を開催しました。
オリエンテーションでは、岡本美津子グローバルサポートセンター長の挨拶から始まり、井谷善恵グローバルサポートセンター特任教授に藝大での学生生活について、また、日本語の授業科目について石田恵里子先生にご説明いただきました。国際企画課からは、日本および藝大での学生生活に必要な知識を深めるための重要な事項を留学生に伝えました。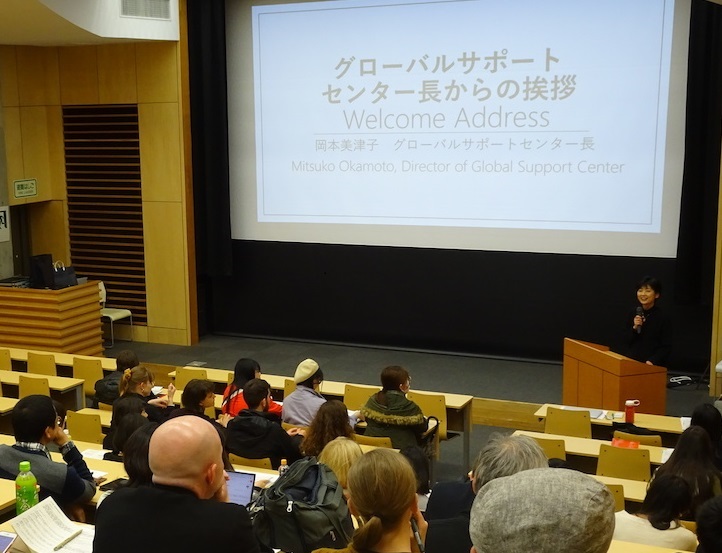 チューター制度の紹介では、映像研究科アニメーション専攻のリュウ・イツナンさんが代表で挨拶をしてくれました。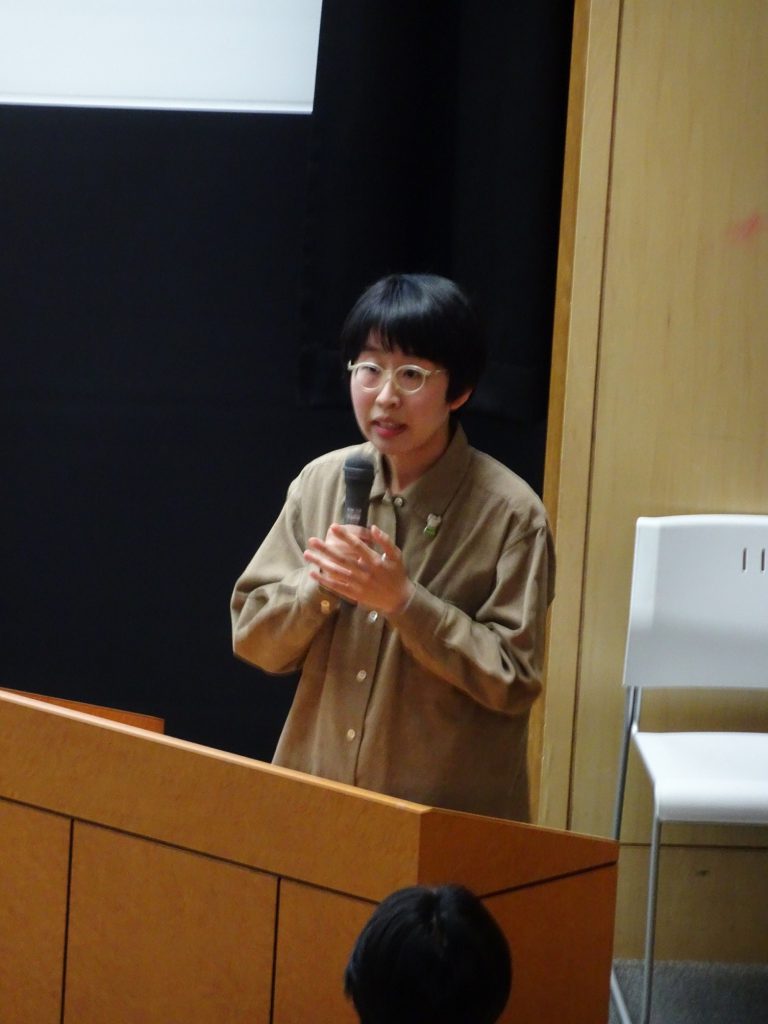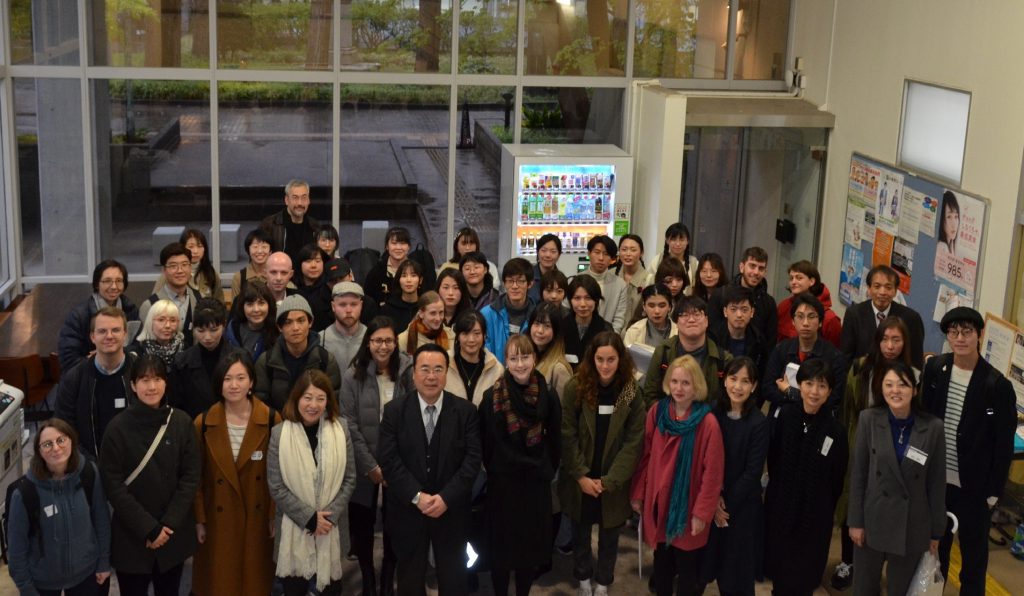 懇談会には多くの学生が参加し、また、学生をご支援くださっている財団の方々にもお越しいただきました。在校生を代表して、音楽研究科サクソフォーン専攻の潘承飛さんと、音楽学部楽理科専攻の村岡南さんの伴奏で、懇談会では初めてのサックスの演奏が華を添えてくれます。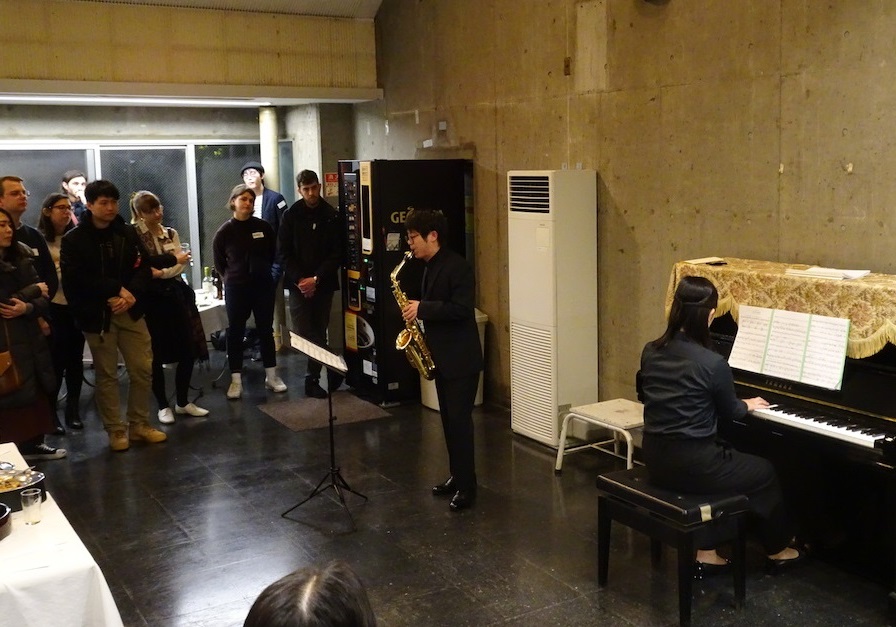 出身校が同じ先輩と出会えた学生がいたり、交流を深める場は大いに盛り上がりました。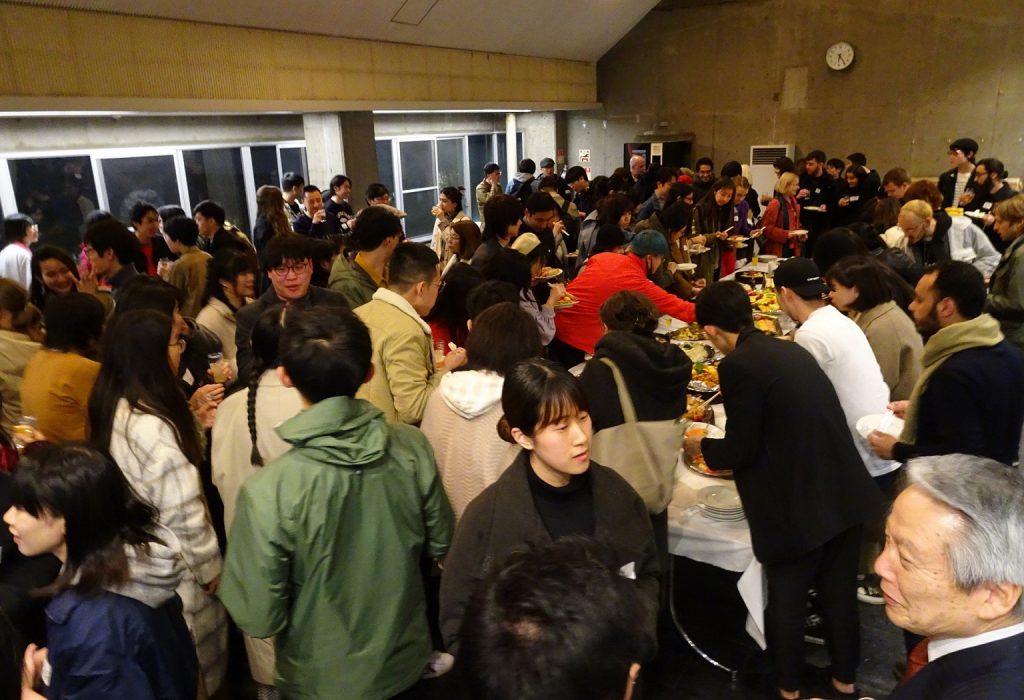 On April 10, 2019, an orientation and a welcome party hosted by the president were held on the Ueno campus to welcome new international students who joined Tokyo University of the Arts in the spring semester 2019.
Professor Mitsuko Okamoto, Director of the Global Support Center, opened the orientation with a welcome speech, followed by two other members of the Global Support Center, Project Professor Yoshie Itani, who gave an an introduction to student's life at Tokyo Geidai, and Project Lecturer Eriko Ishida, who explained her Japanese language classes. The International Affairs Office discussed important topics such as residence card and insurance necessary to live in Japan.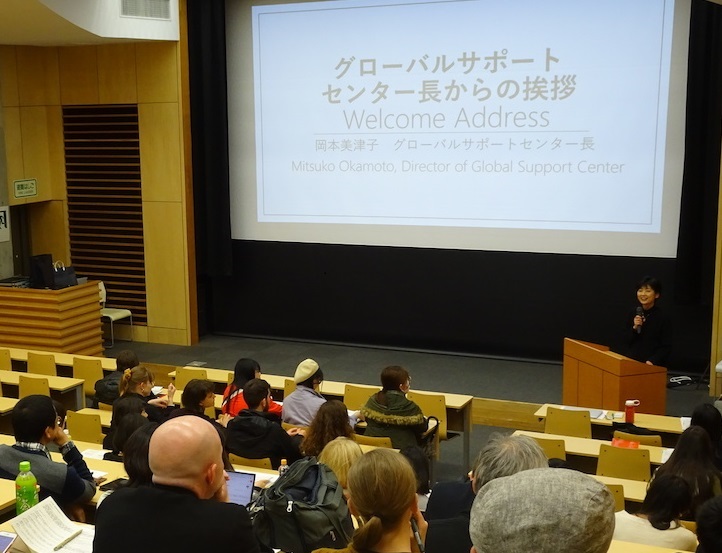 Then, representing all tutors, an animation student, Liu Yinan from the Graduate School of Film and New Media, offered words of welcome and encouragement.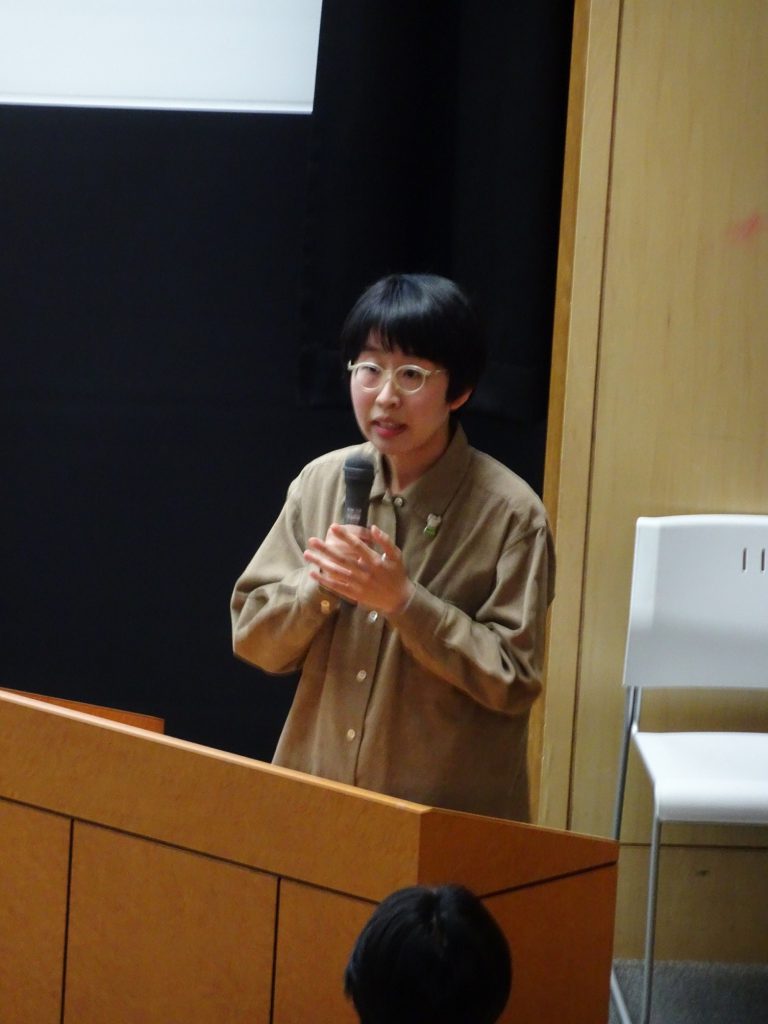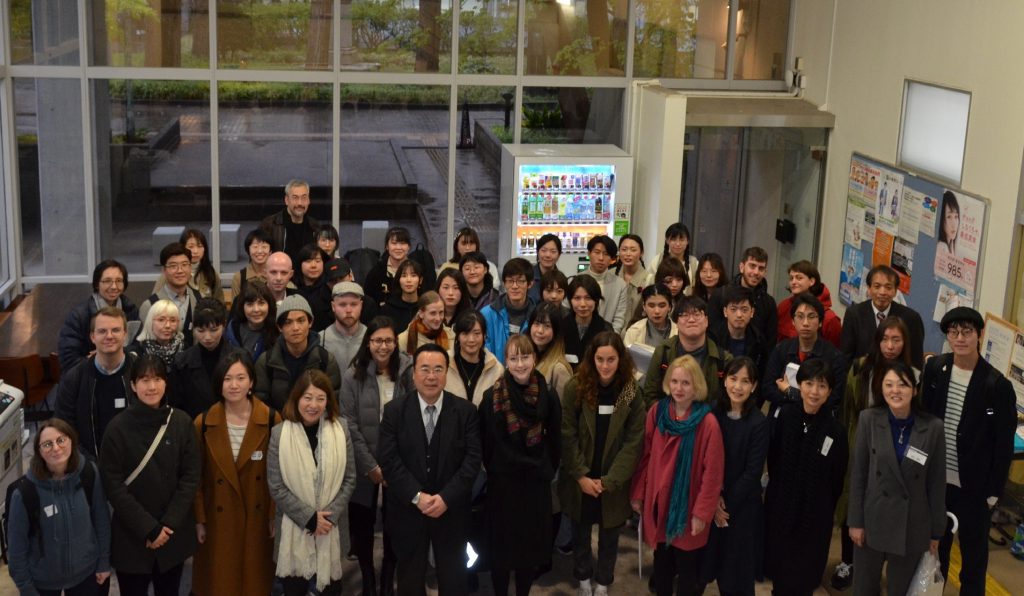 After the orientation, a welcome party was held. Many international students and representatives of foundations offering scholarships to international students participated in the party and enjoyed conversations with one another. Mr. Pan Chengfei in the saxophone program of the Department of Instrumental Music played saxophone with a piano accompaniment by Ms. Minami Muraoka of the Department of musicology. It was the first time that a saxophone performance was given at this biannual welcome party and their performance added grace to the party.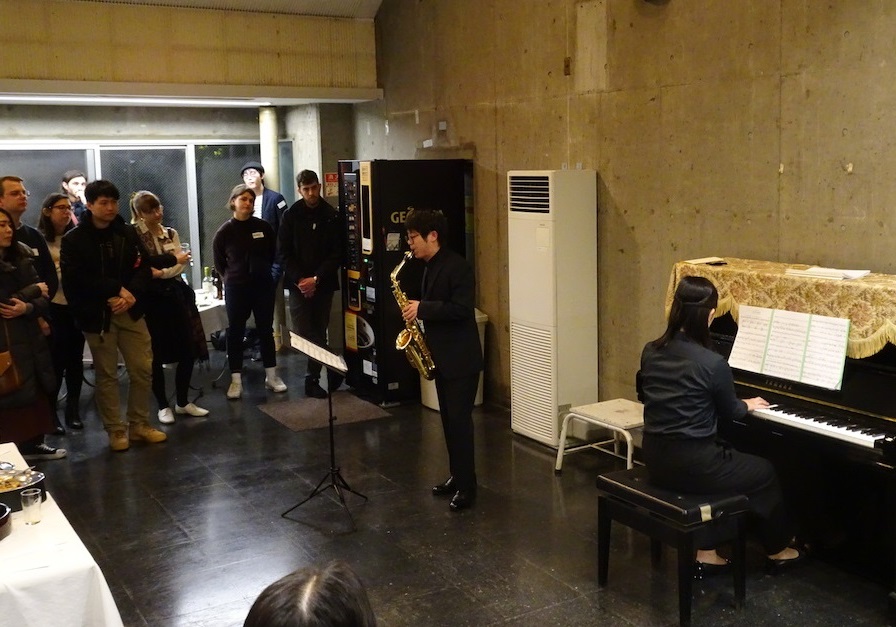 Some students came across their seniors in college back home and shared the excitement. The party went well with livery conversations and was a good opportunity to deepen the friendship among students.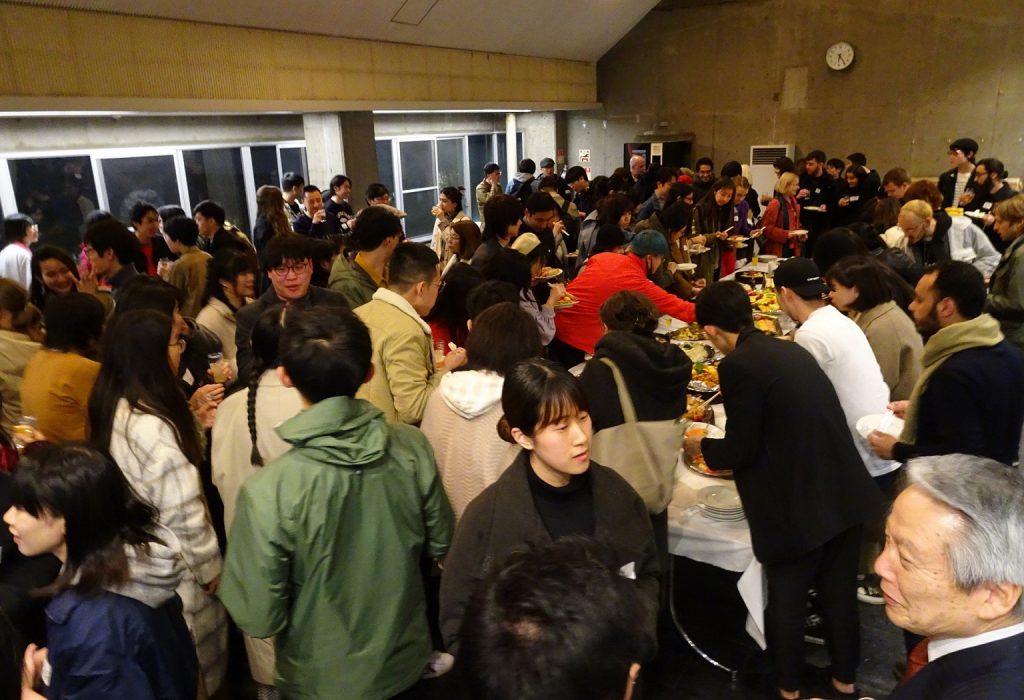 (International Affairs Division)