For English, click the [EN] button on the upper right corner of this page.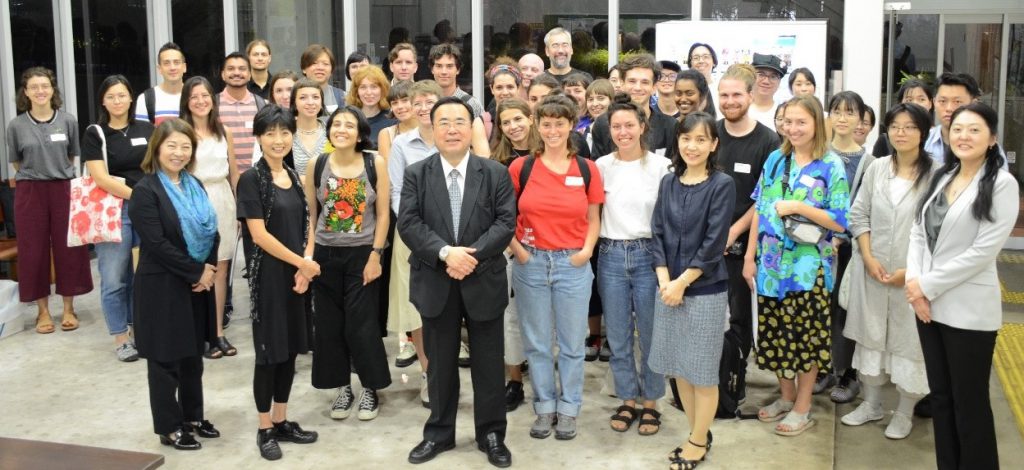 東京藝大へようこそ!
ご入学おめでとうございます。東京藝術大学の国際企画課とグローバルサポートセンターでは、留学生のみなさんが、より充実した学生生活を送れるよう、さまざまなサポートを行っています。このページでは、日本で暮らす上で重要な情報を載せています。授業を受ける前に、必ず読むようにしてください。
国際企画課/グローバルサポートセンターとは?
国際企画課/グローバルサポートセンターは、海外留学を希望する学生や外国人留学生の修学・日本滞在に関するサポート業務等を行っています。
国際企画課では、在留資格関係の書類発行を行っていますので、在留資格の更新が必要な場合や卒業して日本で就職活動をしたい場合などは、相談してください。外国人留学生向けの奨学金についても、新しい募集があれば適時お知らせしています。
グローバルサポートセンターでは、日本語のクラスや日本の文化・芸術を英語で学ぶ授業などを設けているほか、日本文化体験のための様々な企画を立てたり、外国人留学生同士が知り合えるように懇談会などを行っています。COVID-19のために、21年度も引き続き体験型のイベントの実施は難しい状況ですが、オンラインを活用したレクチャーなどの企画をしていきますので、詳細が決まり次第お知らせします。


※以下の情報は最新の情報に合わせて常に更新しています。たびたび確認してください。
大学について
※重要な部分のみ抜粋

実技、レッスン等の対面授業は感染防止対策を講じた上で基本的には学内で実施します。
講義等については、原則として、オンラインによる遠隔授業を実施します。
各授業科目の具体的な実施形態は、各学部・研究科からお知らせします。
日本での学生生活について
健康管理に関すること
発熱、新型コロナウイルス感染症への感染が疑われる時などは大学に報告してください。

【保健管理センターより】新型コロナウイルス感染症への対策について
留学生向けの授業やイベント
For Japanese, click the [JP] button on the upper right corner of this page.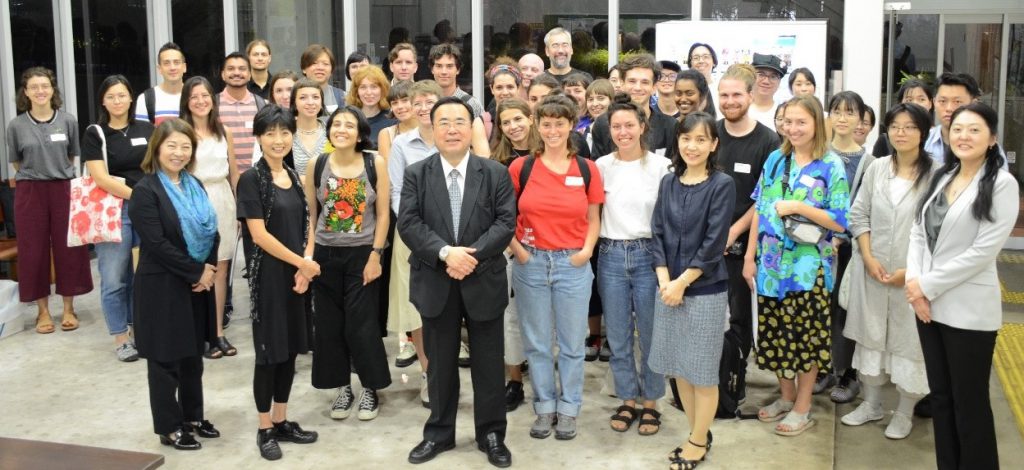 Welcome to Tokyo Geidai!
Congratulations on your admission to Tokyo University of the Arts (Tokyo Geidai)!  The International Affairs Office and Global Support Center offer a broad range of services that support international students in making the most of their time at Tokyo Geidai. This page provides the information you need to get started. Please make sure you read the links below before attending classes.
About The International Affairs Office and Global Support Center
The International Affairs Office and the Global Support Center provides support for students who wish to study abroad and international students who wish to stay in Japan.
The International Affairs Office issues documents related to status of residence, so please consult us if you need to renew your status of residence or if you want to look for a job in Japan after graduation. We also provide timely notification of new scholarship opportunities for international students.
The Global Support Center offers Japanese language classes and classes for studying Japanese culture and art in English. In addition, the center organizes various projects for experiencing Japanese culture, and holds social gatherings to allow international students to get to know each other.
It is difficult to hold hands-on events in 2021 because of COVID-19, but we are planning to hold lectures and other events that utilize the online system, and we will announce the details as soon as they are decided.
※The information below will be updated, so please check it from time to time.
ABOUT TOKYO GEIDAI
*Excerpt from the above link

In-person classes for practical skills and lessons will basically be held on campus taking infection preventive measures.
As a general rule, lectures will continue to be held online as in the previous semester.
Details on how classes will be offered will be provided by your faculty or graduate school.
STUDENT LIFE IN JAPAN
HEALTH CARE INFORMATION
CLASSES AND EVENTS FOR INTERNATIONAL STUDENTS