[国際企画課] 2018年度前期留学生オリエンテーション及び学長主催懇談会(Welcome Party)開催のお知らせ
International Student Orientation 2018 (Semester 1) & Welcome Party
March 30, 2018
2018年度(前期)留学生オリエンテーション
日時:2018年4月10日(火)
時間:4:00~5:00 pm
対象:4月に新しく入学した留学生
当日は、3:50pmに美術学部中央棟1階に集合してください。
また、パスポートと在留カードを忘れずに持ってくるようにしてください。
担当:国際企画課 国際企画係 電話050-5525-2067
学長主催懇談会 Welcome Party
この4月より新しく入学した留学生へ歓迎の意を表すとともに、在籍中の留学生との一層の交流をはかる意味を込めて、留学生懇談会(Welcome Party)を開催します。
オリエンテーションのあと、17:30pmからスタートします。
食事・飲み物を用意しての盛大な会を予定していますので、ぜひご参加下さい。留学生との交流に興味のある日本人学生も歓迎しています。
日時:2018年4月10日(火)
時間:5:30~7:00pm
場所:大学会館キャッスル食堂
<昨年の懇談会の様子>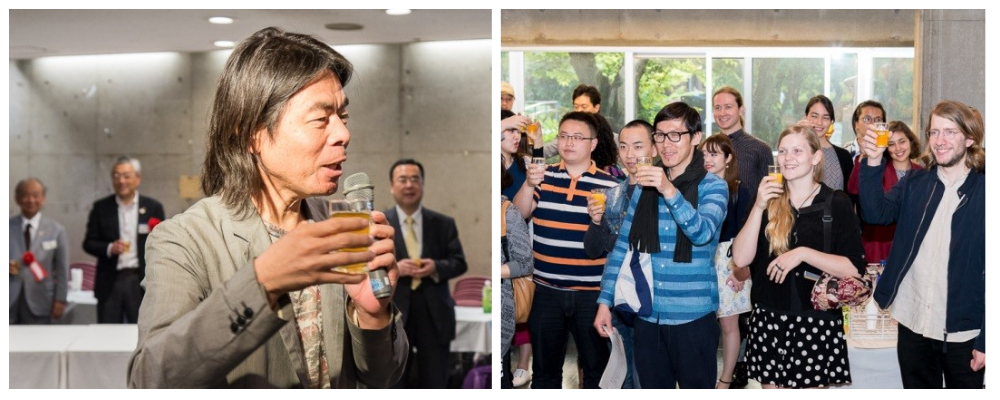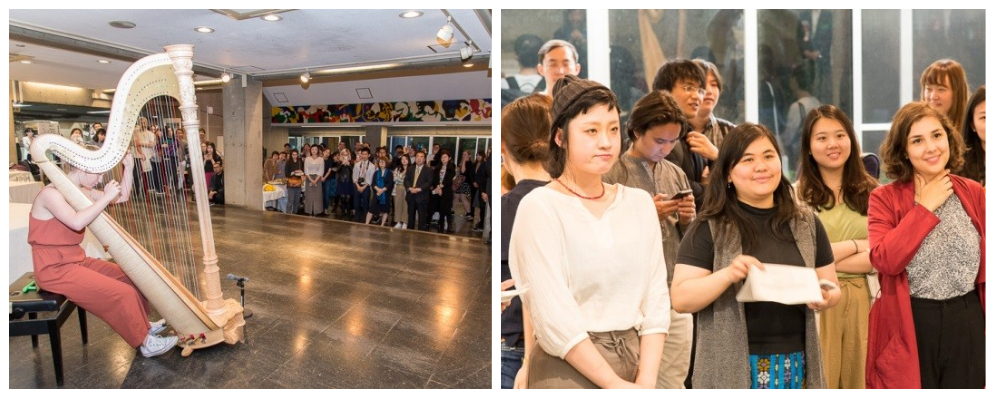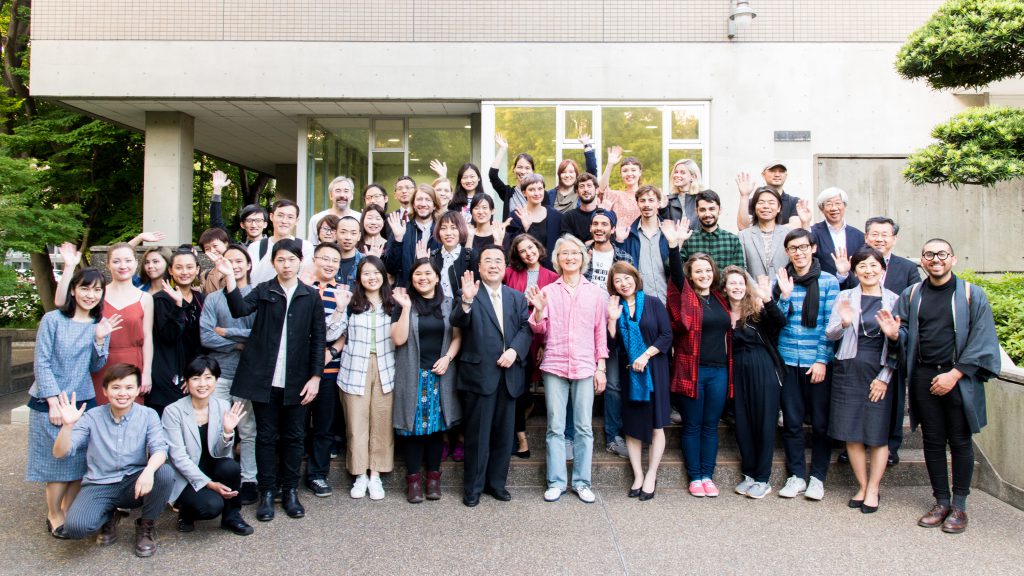 2018(Semester 1) New International Student Orientation
Date:Tuesday, April 10
Time:4:00 – 5:00 pm
*All new international students are mandatory to attend.
Please come to Faculty of Fine Arts main building at 3:50pm, and do not forget to bring your passport and resident card with you.
Contact:International Affairs Office. 050-5525-2067
International Student Welcome Party
Afterwards the orientation is our annual international welcome party.
This is a great opportunity to meet and get to know new international friends. Those students who have been already studying at Geidai are also invited, so please come and join us!
There will be lots of nice food at the party for you to enjoy.
*Japanese students who are interested in international exchange are also welcome.
Date:Tuesday, April 10
Time:5:30 – 7:00pm
Place:University Hall Cafeteria (on the side of Faculty of Music campus)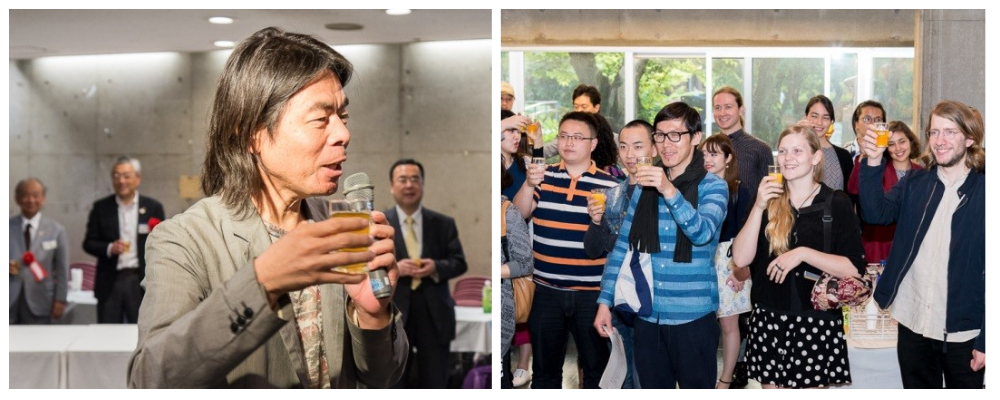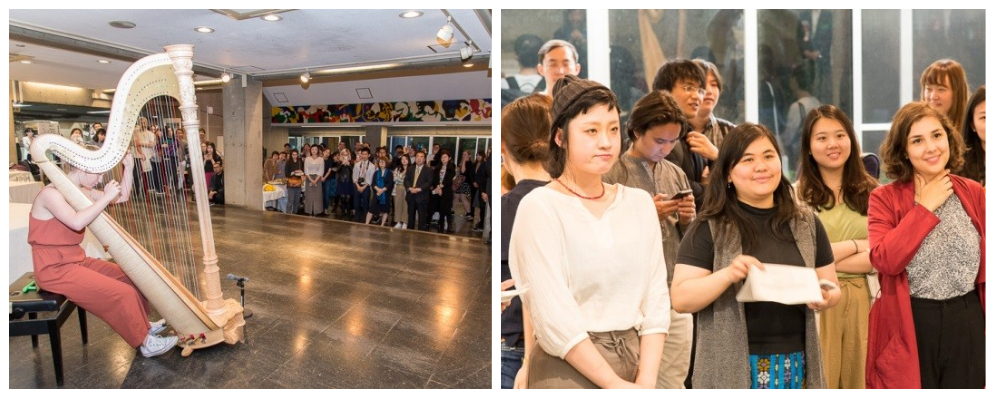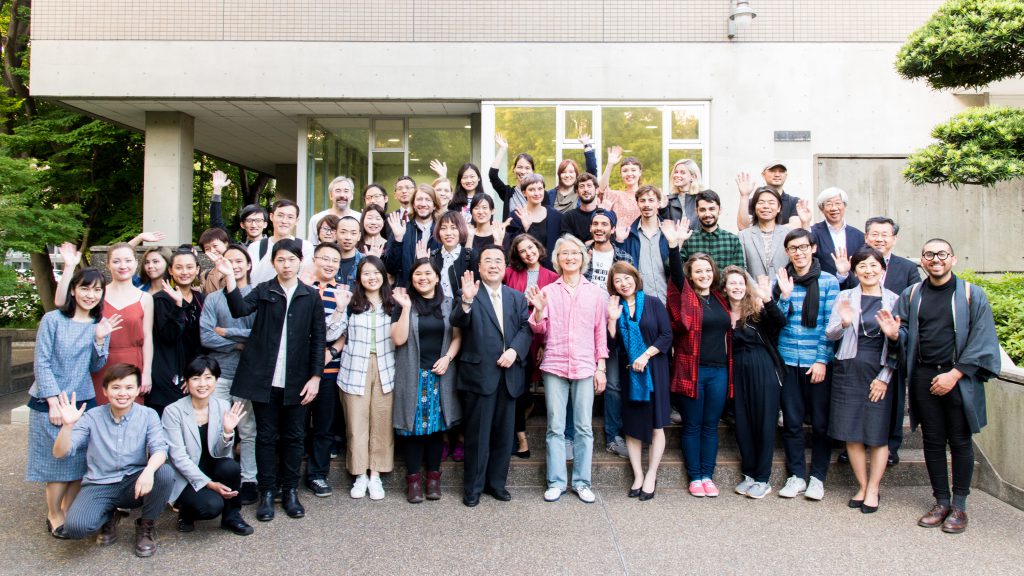 <昨年の懇談会の様子>