留学生文化体験旅行2015
International Student Excursion 2015
December 03, 2015
平成27年11月24日から25日の一泊二日で、東京藝術大学の留学生28名と教職員6名が、日本文化体験旅行に参加しました。
今年は、八ヶ岳のふもとに位置する山梨県北杜市を中心に様々な活動を実施。初日には伝統料理であるほうとう作り、甲州街道の宿場町見学等を行い、二日目には東京藝術大学元学長・平山郁夫先生の作品が数多く収蔵されている「平山郁夫シルクロード美術館」を訪れました。
旅行前日までの雨予報にもかかわらず、北杜市は晴天に恵まれ、高原の爽やかな気候を楽しむことができました。
二日間の交流を通し、多くが初対面同士だった留学生たちも仲を深めることができ、今後更に日本での有意義な学生生活を送ってもらえることと思います。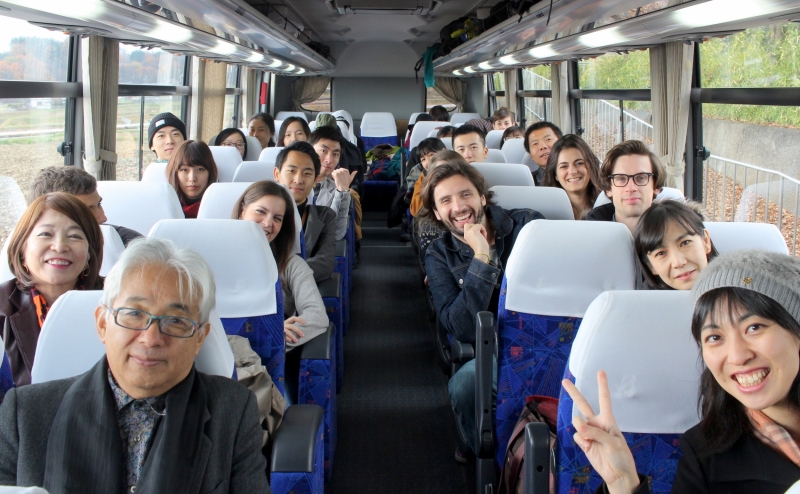 14ヶ国1地域からの留学生が、全員同じバスに乗って出発

自分たちで作ったほうとうの味は格別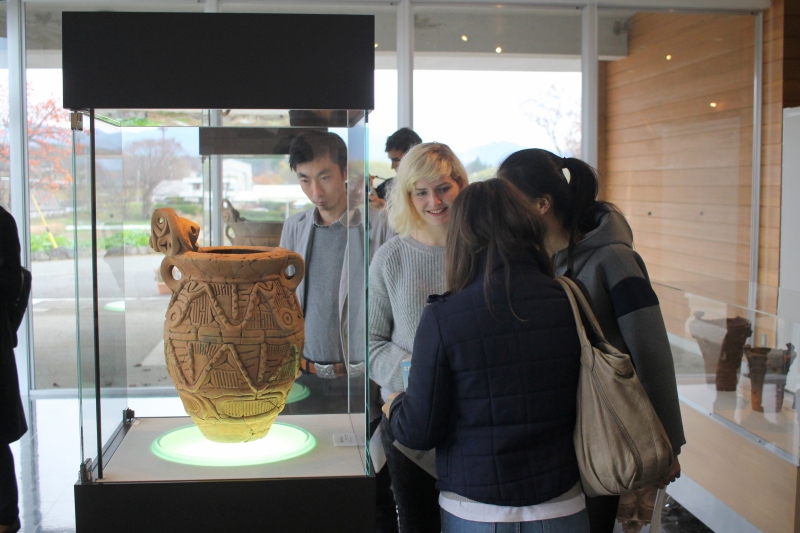 北杜市考古資料館で縄文土器や土偶を見て、地域の歴史に触れる参加学生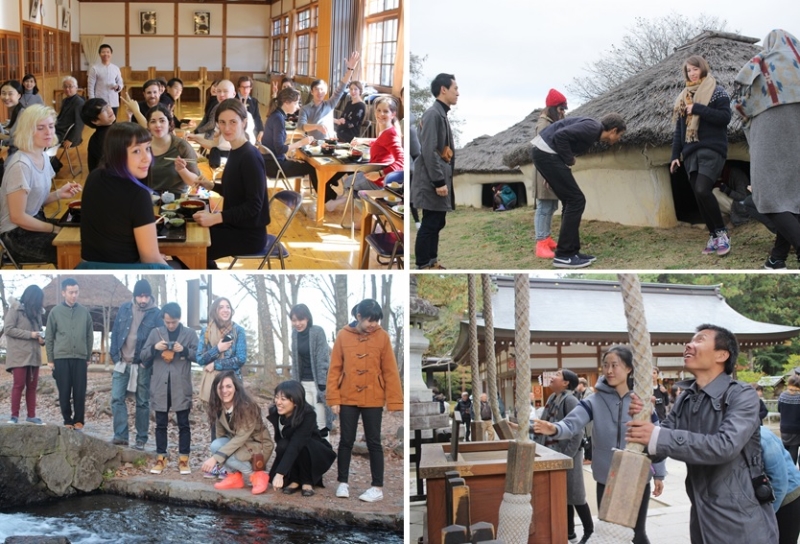 様々な活動・見学を通じて、日本の文化を体験
28 international students and 6 faculty members of Tokyo University of the Arts participated the 2015 annual university excursion on November 24th and 25th, 2015, through which students deepened their understanding of Japanese culture and history.
This year's destination was Hokuto city, Yamanashi prefecture, located at the foot of Mt. Yatsugatake. Students enjoyed various activities, such as making local specialty "Hoto" and visiting a former post station town of the Edo period.
On the second day, they visited Hirayama Ikuo Silk Road Museum to appreciate the artworks by Mr. Ikuo Hirayama, a renowned Japanese painter and former president of Tokyo University of the Arts.
Despite an unfavorable weather forecast, we were blessed with a sunny weather and enjoyed the fresh air of the highlands.
Many of the students who had not known each other very well started their friendship through this two-day experience. We hope they will lead an enjoyable student life in Japan with a precious memory of the excursion.

International students from 14 countries and 1 region got on a bus and enjoyed the two-day trip.

Participants savored the taste of "Hoto" cooked by themselves.

Students learned about local history through the exhibition of Jomon potteries and Dogu clay figures at Hokuto Archaeological Museum .

Students experienced Japanese culture through various activities.