中国⼯芸史に関する⽇中学⽣会議
Participating in Student Conferences on the Chinese Craft History
April 15, 2016
基本情報
研修者:大学院美術研究科芸術学専攻 修士・博士課程学生 計6名
研修先:中国(北京・上海・蘇州・南京・杭州)
研修期間:2015年9月20日~2015年9月27日
※この研修は、平成27年度「海外派遣奨学金制度」のご支援により行われました。
海外研修の成果
2015年9月に、芸術学専攻の学生6名が中国の北京・上海・蘇州・南京・杭州を巡り、2大学で工芸史に関する学生会議に参加するとともに、各地の文化施設を訪問し、長い歴史を有する中国の工芸作品に触れました。
清華大学と復旦大学で開催された「中国工芸史に関する日中学生会議」には、日中双方から多数の学生が参加し、各自が研究成果の発表と、質疑応答、討論を行いました。特に清華大学では、約100名の観客の中、学術会議での発表自体が初めての学生もいましたが、渡航前の周到な準備により活発な意見交換が行われ、参加学生にとってはこの上ない学習機会となりました。
本プログラム参加の最も大きな成果は、日中両国の研究に対するアプローチの差異を、学生たちが身をもって経験できたことです。工芸史に関して、中国が「制度」を中心に学ぶ一方、日本は「作品」を中心に研究を進めるということを、単なる知識として知るのみではなく、意見交換を通して理解したことは、学生たちの今後の研究にとって大きなヒントとなったに違いありません。
作品そのものについても同様で、北京大学考古学系、国家博物館、上海博物館、蘇州博物館、南京博物院、浙江省博物院等の名だたる文化機関に足を運び、作品現物を前に、専門家による説明を通して工芸史研究の最先端に触れた経験は、学生たちが将来的に国際舞台で活躍するための基礎力を身に付けるこの上ない機会となったと信じています。
参加学生のコメント
・⾃分と近い年代の他国の学⽣の学習環境や、どのような題材をどのようなアプローチから研究しているのか、⽇本ではあまり分からない状況を知ることができて⼤きな刺激になりました。
・観覧者の⽅々からも熱⼼に質問があがり、⾃分の拙い質問にも真摯に答えてくれる中国の⽅々の姿が印象的でした。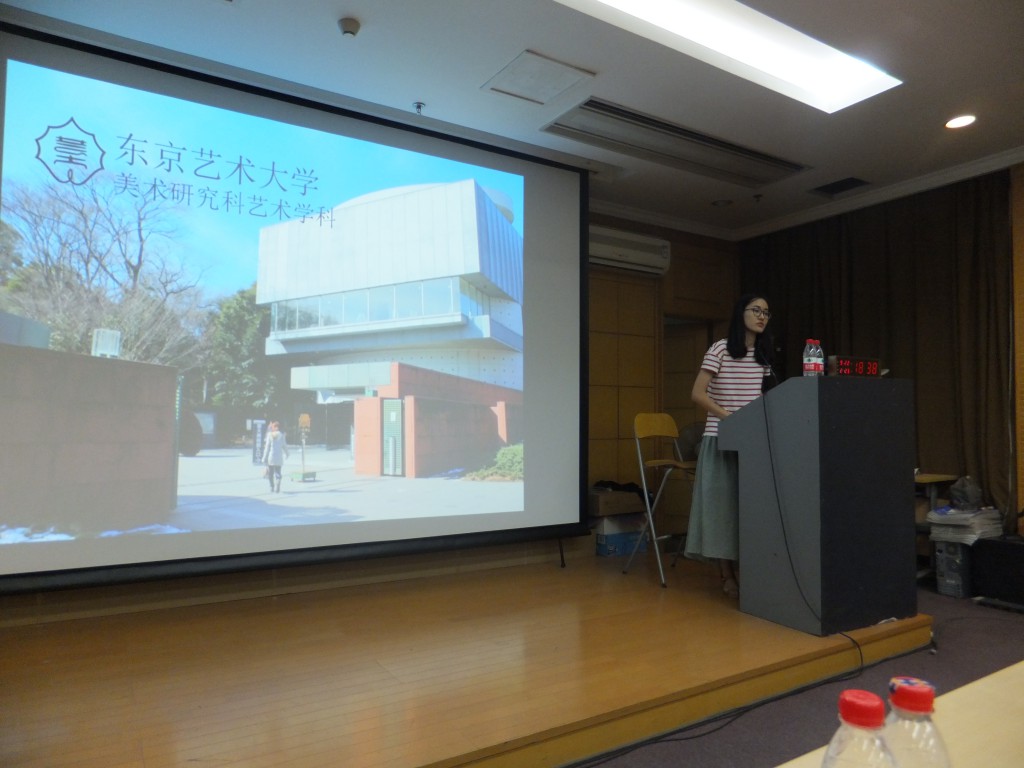 中央美術学院にて東京藝術大学の紹介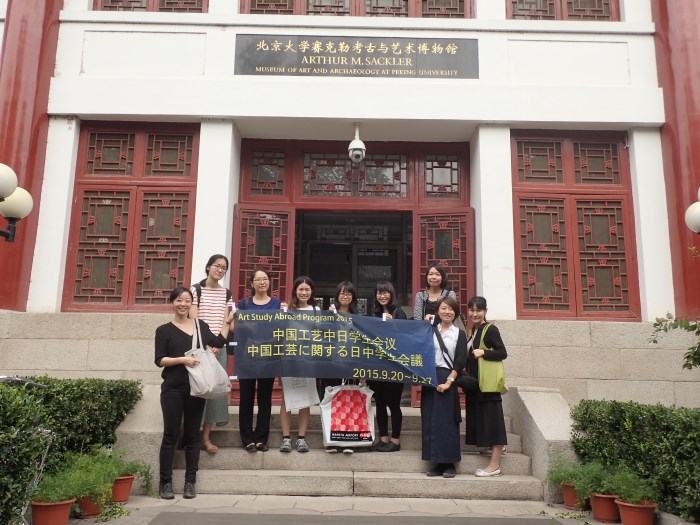 北京大学の考古芸術博物館前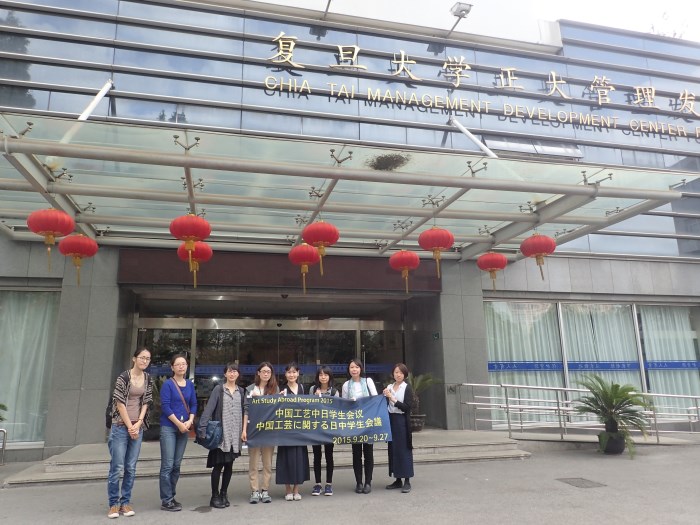 復旦大学の卿雲楼前
Basic Information
Participants:Six master's and doctoral students in Aesthetics and Art History
Location:China(Beijing・Shanghai・Suzhou・Nanjing・Hangzhou)
Period:September 20-27, 2015
Achievements
In September 2015, six graduate students of aesthetics and art history toured Beijing, Shanghai, Suzhou, Nanjing and Hangzhou in China. The aims of the trip were to participate in the Japan-China student conferences on the Chinese craft history that were held at two local universities and also to visit cultural facilities in respective cities to see Chinese artworks that have a long history.
Many students of both China and Japan attended the student conferences on the Chinese craft history held at Tsinghua University and Fudan University. In the conferences, research outcomes were presented and question and answer sessions took place along with discussions. Especially, the conference at Tsinghua University, which received an audience of as many as 100 people, became a great learning opportunity for our students. Some of them had never made a presentation in an academic conference but they had prepared well prior to the trip and therefore were able to be actively involved in the discussions.
The biggest achievement from this program was that the participating students were able to experience different approaches towards research taken by China and Japan respectively. The study of craft history in China focuses on the institutional aspects, whereas the emphasis of such study is placed on artworks in Japan. These differences experienced and understood through the hands-on discussions with Chinese students have surely provided a big clue to our students in further pursuing their own research.
In terms of artwork, the students visited China's world-famous cultural facilities including School of Archaeology at Peking University, National Museum of China, Shanghai Museum, Suzhou Museum, Nanjing Museum and Zhejiang Museum. They were introduced to the latest research of the Chinese craft history through the explanations of the specialists at the museums. It was sure that the experiences have also served as a greatest leaning opportunity for the participating students to acquire the foundation for working on a global basis in the future.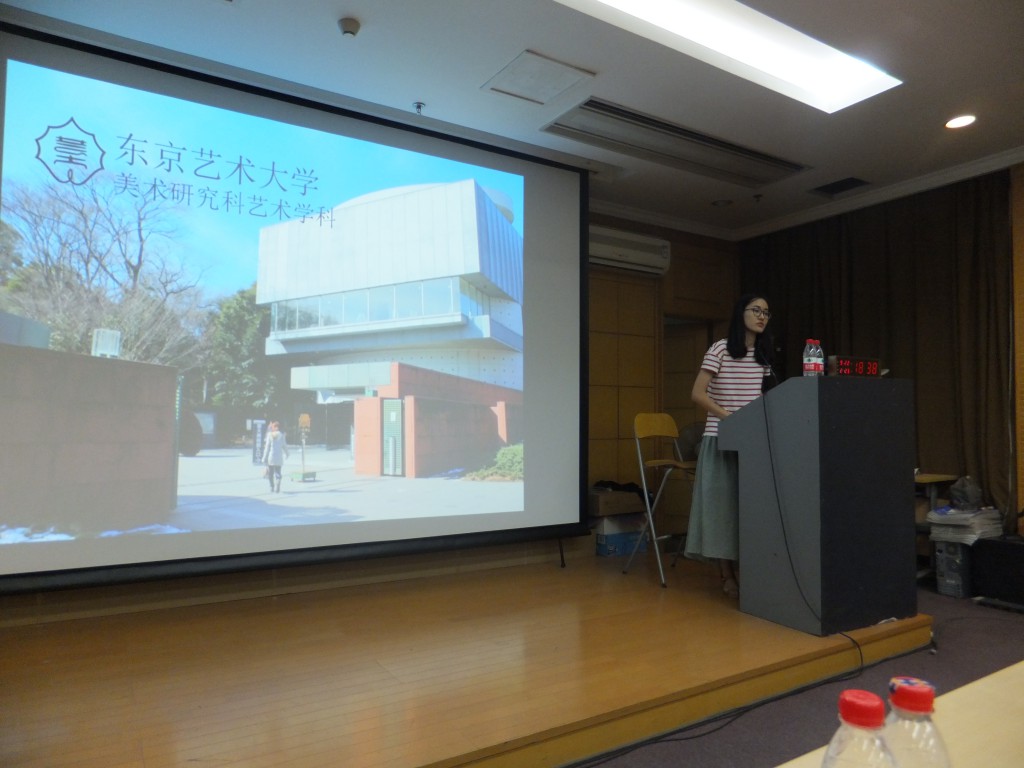 Introducing TUA at China Central Academy of Fine Arts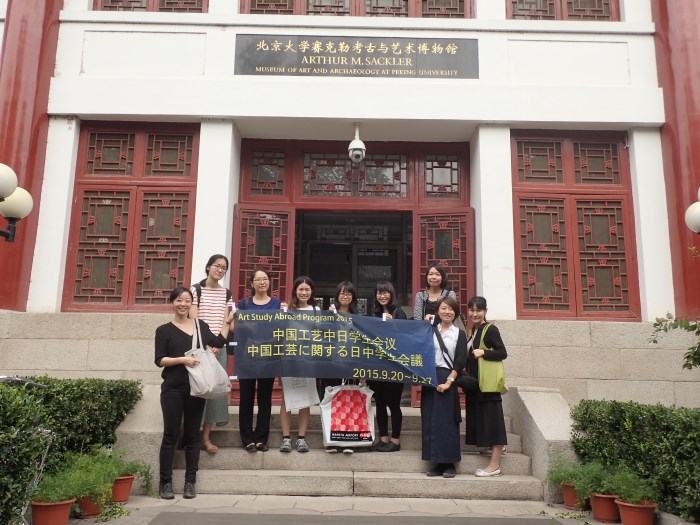 Chia Tai Management Development Center , Fudan University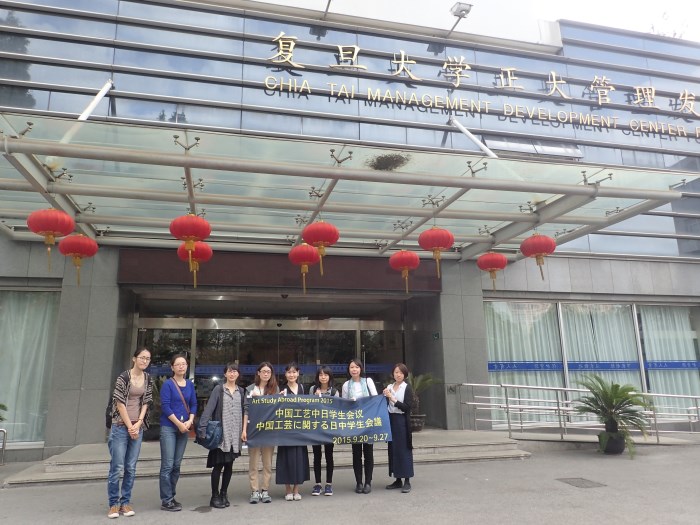 Arthur M. Sackler Museum of Art and Archaeology, Peking University