[留学生の藝大体験記14] 林 嘉琦(音楽研究科・音楽文化学専攻)
[My Experience at GEIDAI 14] Lin Chia Chi(Graduate school of fine arts)
September 16, 2016
※留学生本人から日本語で提出されたものを一部修正して掲載してあります。
※英訳は、大学側でつけたものです。
Name, Department, Home country and city, Duration
基本情報(氏名、所属、出身国・都市、在籍期間)
林 嘉琦(リン ジアチー)
音楽研究科音楽文化学専攻芸術環境創造分野修士2年
台湾 台北
平成27年入学4月~平成29年3月卒業見込み
My name is Lin Chia Chi.
I am currently a second year master's student in Creativity of Arts and the Environment at the Department of Musical Creativity and the Environment.
I am from Taipei, Taiwan.
I entered the program in April 2015 and am expected to complete my study in March 2017.
Why did you choose Geidai as your study abroad destination?
藝大に留学したきっかけ
ネットで芸術環境創造分野のホームぺージを見て、先生がやっていることに興味があって、先生と面談しに日本にきました。
I looked at the website of the Creativity of Arts and the Environment program, where I found a professor whose specialties match my interest, and I came to Japan for an interview with the professor.
What did you do to prepare yourself for studying abroad in Japan?
留学前に準備したこと
自分のポートフォリオと専門領域の知識。
先生と面談する前に、自分の修士研究計画を考えて書いて、先生にメールで送りました。
My own portfolio and knowledge of the area of study.
Before the interview, I had drafted a research proposal for the master's program and emailed it to my professor.
What do you study at Geidai?
藝大で学んでいること
日本語、日本文化、日本人との付き合い方、専門領域の知識
The language and culture of Japan, how to socialize with Japanese people, and of course, the knowledge of the research area.
What do you like about Geidai?
藝大に来てよかったこと
自由にいられること(うちの研究室)
カメラなど高級な機材が借りれること
留学生の寮(南流山)がよかったこと
留学生のためのイベントが面白いこと
My studio allows me to work freely.
I can borrow expensive equipment such as cameras.
I like the student accommodation in Minami-Nagareyama.
There are interesting events for international students.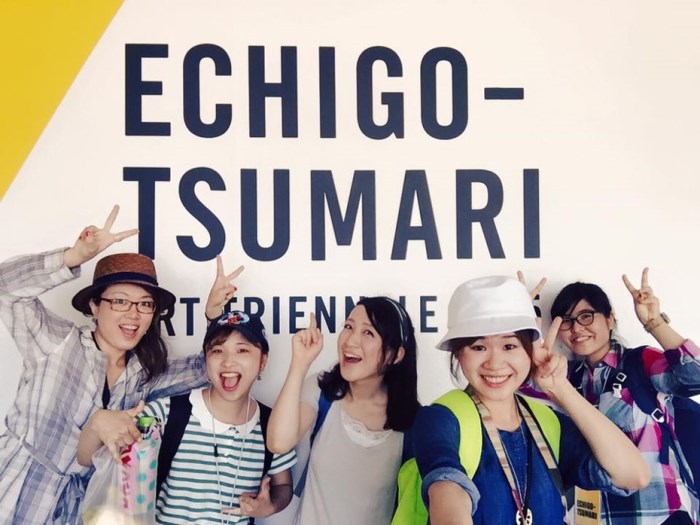 What are the things that impressed you or surprised you in Japan?
日本に来て印象に残っていること・意外だったこと
1.電車(特に満員、怖すぎる)
2.サービス業(特にアパレル系)は本当に素晴らしいこと
1.Trains, especially crowded trains, are too scary.
2.The service industry, especially the apparel industry is great.
What are your future goals?
将来の目標
日本と台湾の芸術界に貢献できることに携わりたい
I wish to engage in activities that can contribute to the art communities of Japan and Taiwan.
Please write a message for students wishing to study in Japan.
日本への留学を考えている学生へのメッセージ
自分が本当に研究したいものがあれば、芸大いい環境だと思う。
そして日本語はある程度上手じゃないと、大変。
Geidai is a great place for students who have something to pursue.
It won't be easy if you don't know the Japanese language to a certain extent.