2016年度後期 留学生オリエンテーション
2016 Semester 2 International Student Orientation
October 07, 2016
2016年10月5日(水)、本学に後期から新しく入学した約50名の留学生を対象に、オリエンテーションを開催しました。
三田村有純グローバルサポートセンター長をはじめとする教職員一同から歓迎の言葉が述べられ、本学でのキャンパスライフに関する様々な手続きや窓口についての説明が行われました。また、東京都青少年・治安対策本部の方々をお招きし、日本で安全に留学生活を過ごせるよう、交通ルールや防犯等についてのレクチャーを実施しました。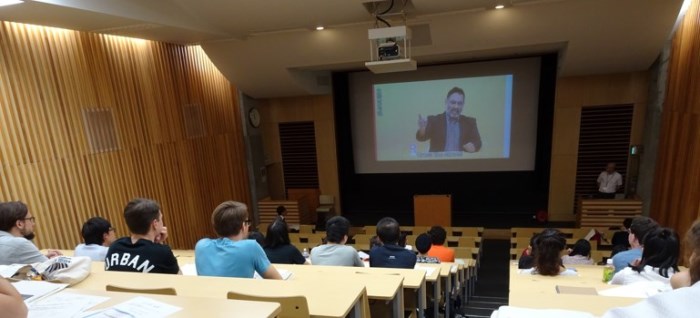 その後、上野校地のキャンパスツアーを行い、附属図書館や芸術情報センターでは利用方法に関するガイダンスを実施し、続いて、各学部の教務係、日本語教育の教室、保健管理センター等を巡りました。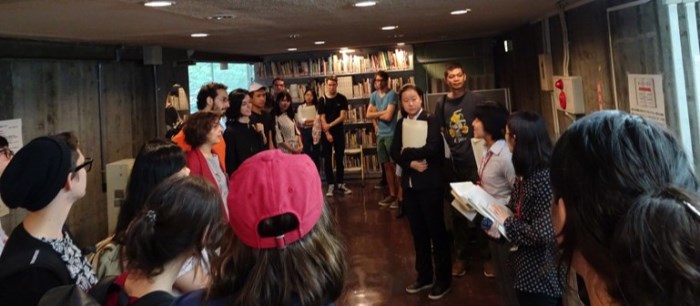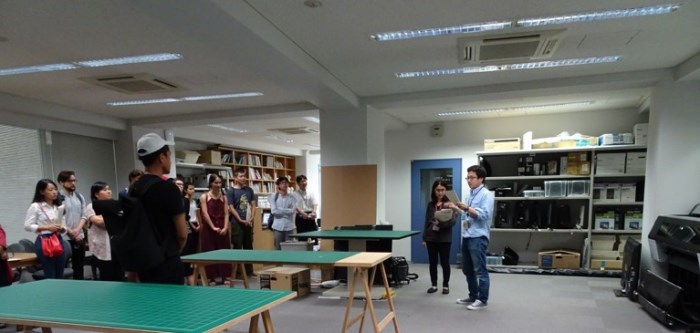 これからも本学は、日々の交流や様々なイベントを充実し、「藝大にきて良かった」と思ってもらえるよう、教職員が一丸となって留学生をサポートしていきます。
On Wednesday, October 5, 2016, an orientation was held for about 50 international students who started their studies at TUA from the 2016 Semester 2.
The new international students were welcomed with warm greetings by the team of faculty and administrative staff represented by Director Arisumi Mitamura of the Global Support Center. They were informed of various procedures required for their campus life at TUA along with contact information for the administrative divisions. They also heard a lecture by a speaker from the Office for Youth Affairs and Public Safety of the Tokyo Metropolitan Government, who provided safety information such as the traffic rules and crime prevention measures, to have a safe student life in Japan.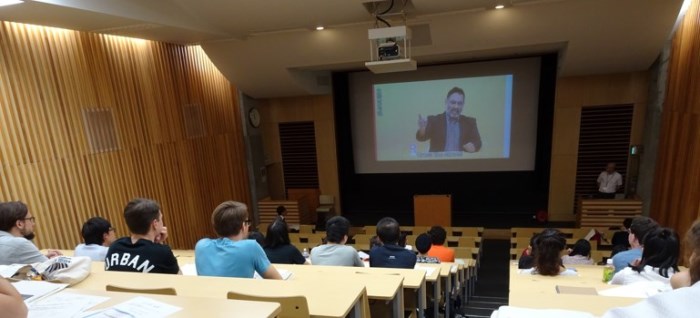 Later, they went on a campus tour, visiting the University Library and the Art Media Center, where user orientations were provided, as well as the educational affairs sections at the two faculties, the Japanese language classroom, and the Health Care Service Center.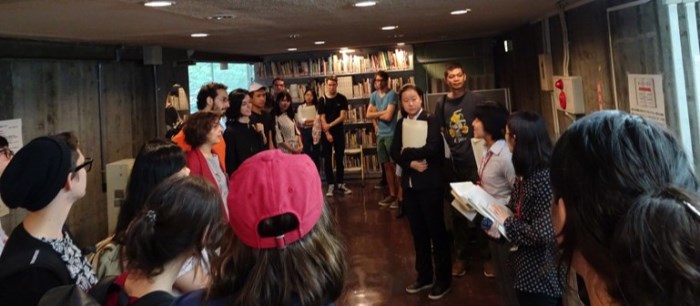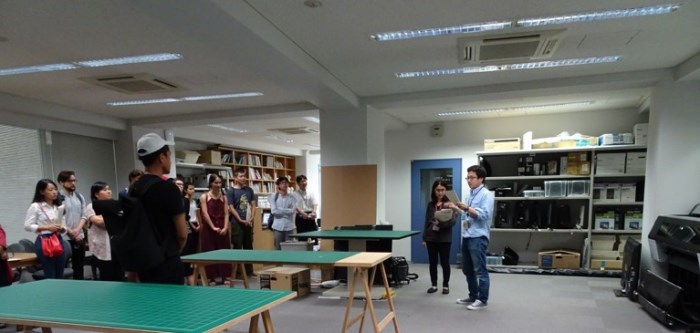 The faculty and administrative staff members at TUA will continue to work together to support international students through day-to day communications as well as various events, so that they can enjoy their student life at TUA.