ラオス国立美術学校・ルアンパバン美術学校訪問
Visit to National Institute of Fine Art and Luang Prabang Fine Arts School
May 02, 2017
2017年度、美術学部先端芸術表現科長谷部研究室を中心とするメンバーはラオス国立美術学校・ルアンパバン美術学校との交流事業を計画しています。その事前調査のため、3月7日から13日にかけてラオスを訪問しました。
大学の世界展開力強化事業(ASEAN)での採択を背景として、2017年度には長谷部浩教授による歌舞伎や日本の伝統舞踊に関するレクチャーと意見交換の実施、ラオスの仏教文化や僧侶の生活文化の調査を基盤する首都ビエンチャンに位置するラオス国立美術学校と世界遺産の仏都に在るルアンパバン美術学校と本学とによるワークショップの共同開催などの交流事業を計画しています。この計画実現に向けて、今回のラオス訪問では両校において先端芸術表現科の活動紹介や2017年度に行う交流活動のプレゼンテーション、意見交換を行いました。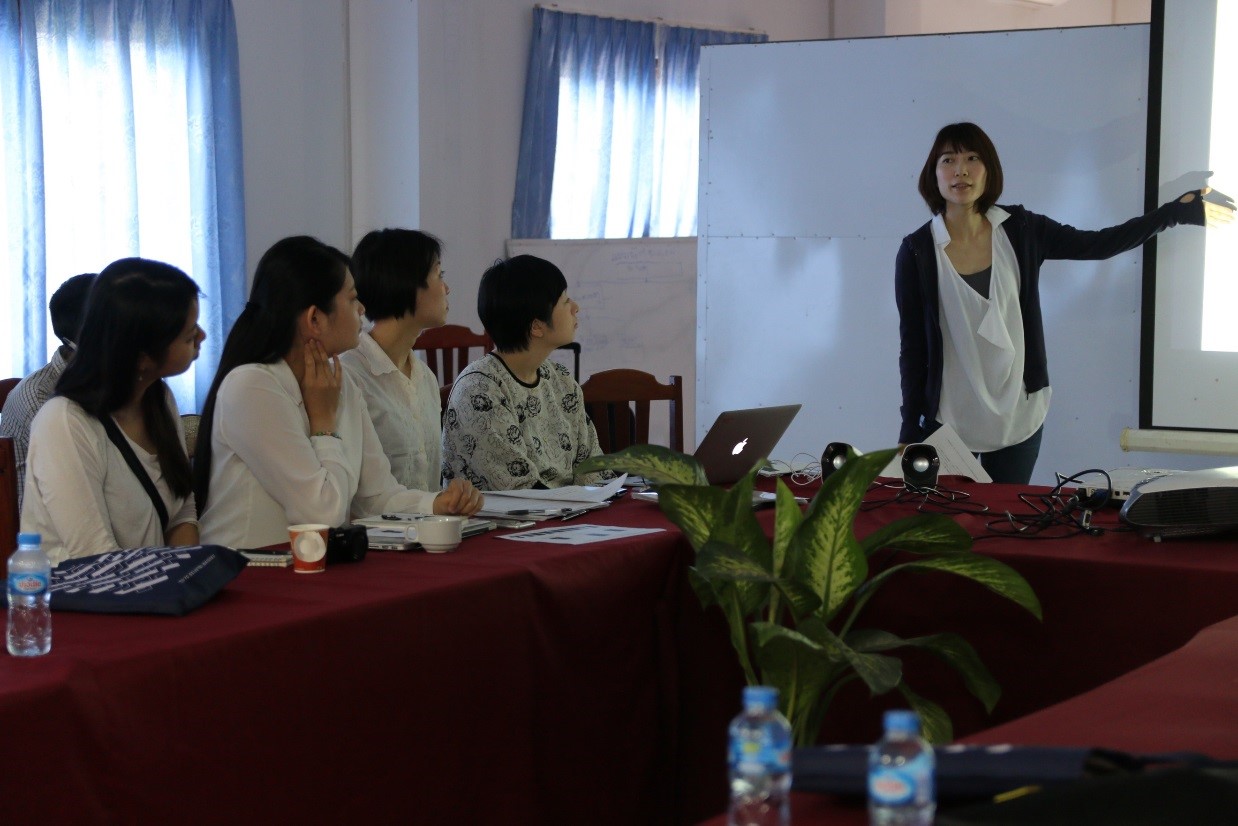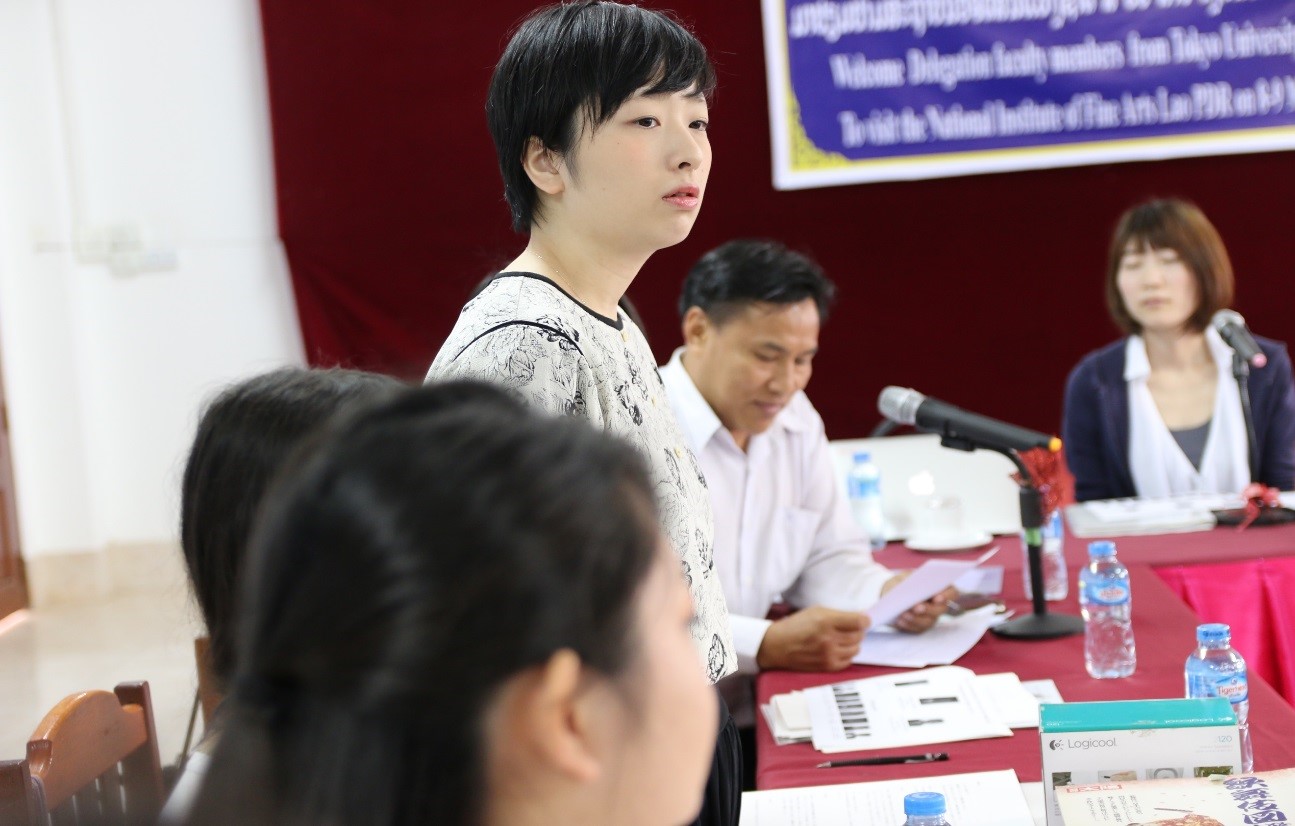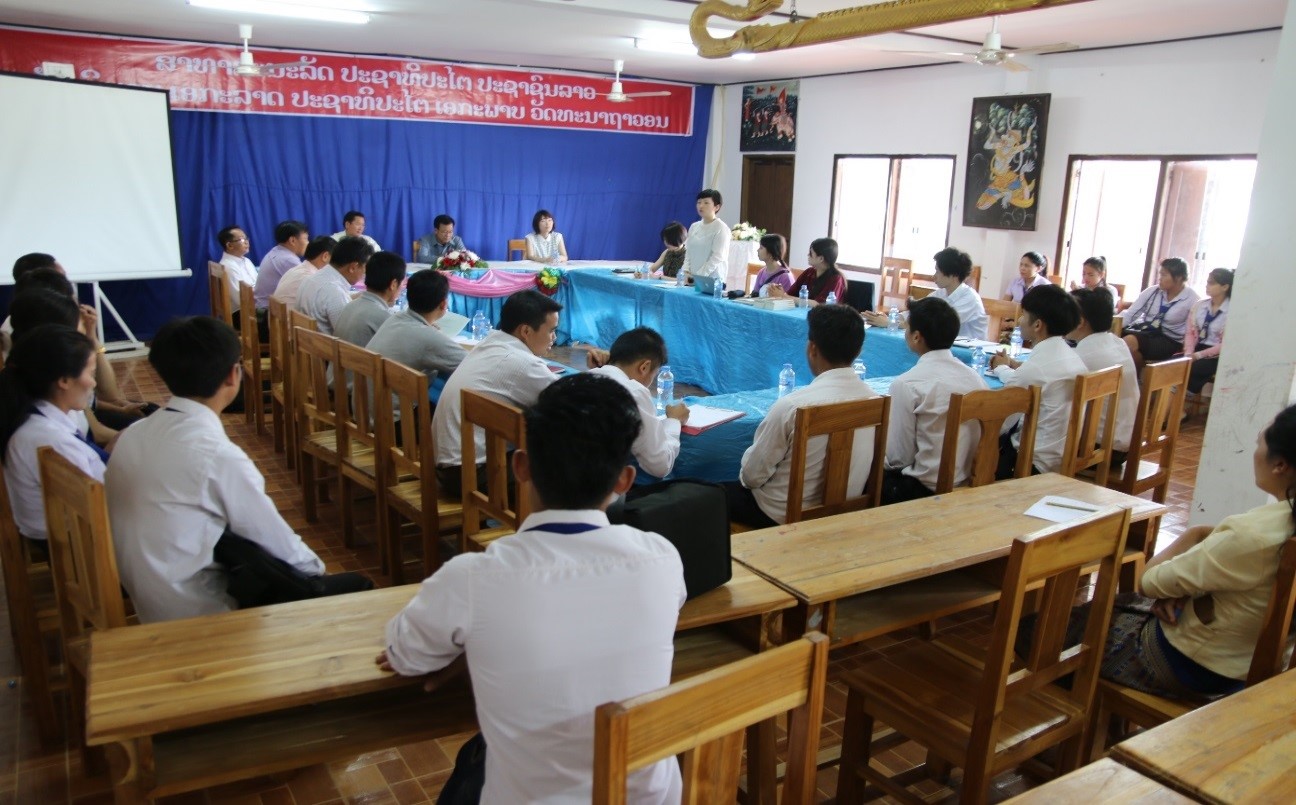 また、ラオスの芸術文化や仏教文化の現状について学ぶために、両校の学生・教員とともに寺院や遺跡、芸術家のアトリエを訪問しました。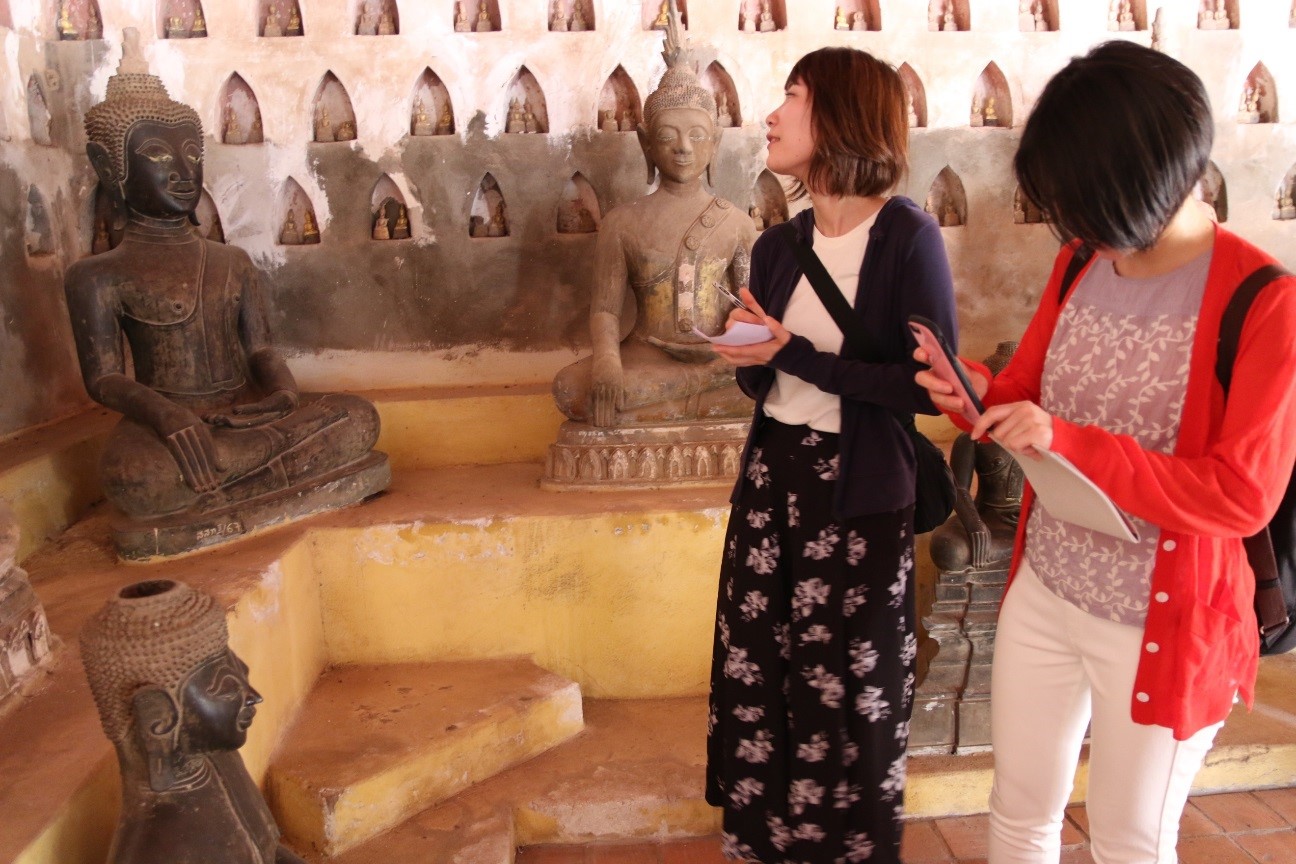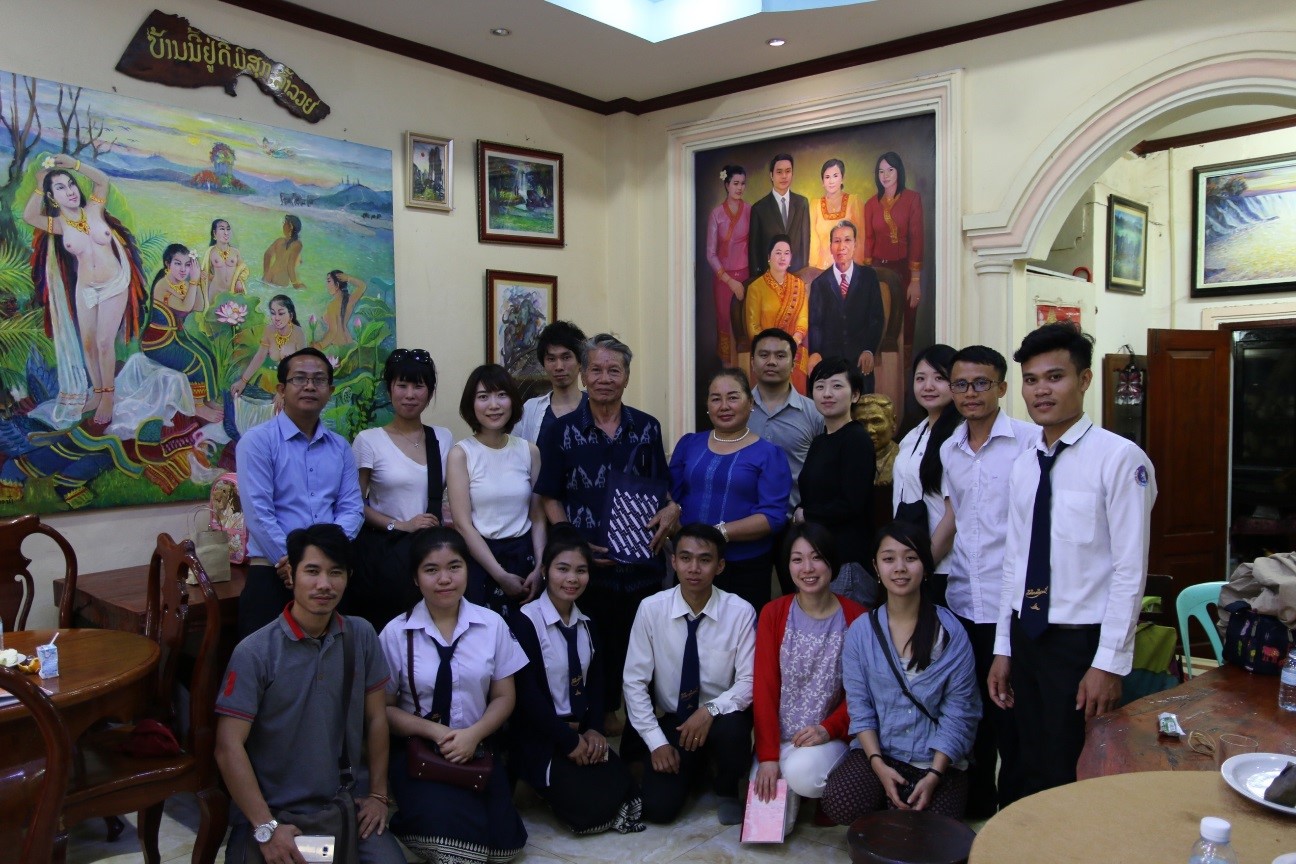 ルアンパバンでは僧侶の生活文化をより深く知るために、早朝の托鉢体験、地元僧侶へのインタビューを行いました。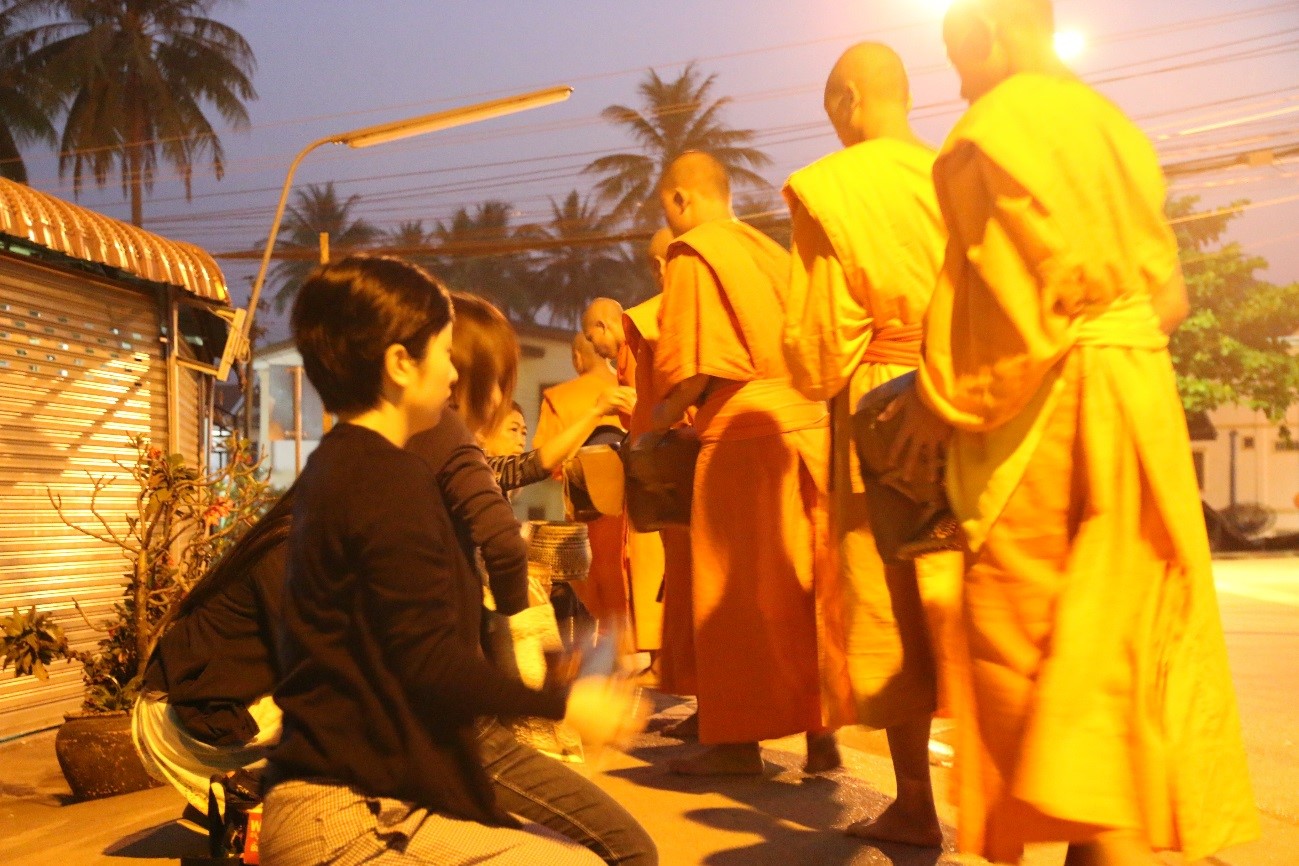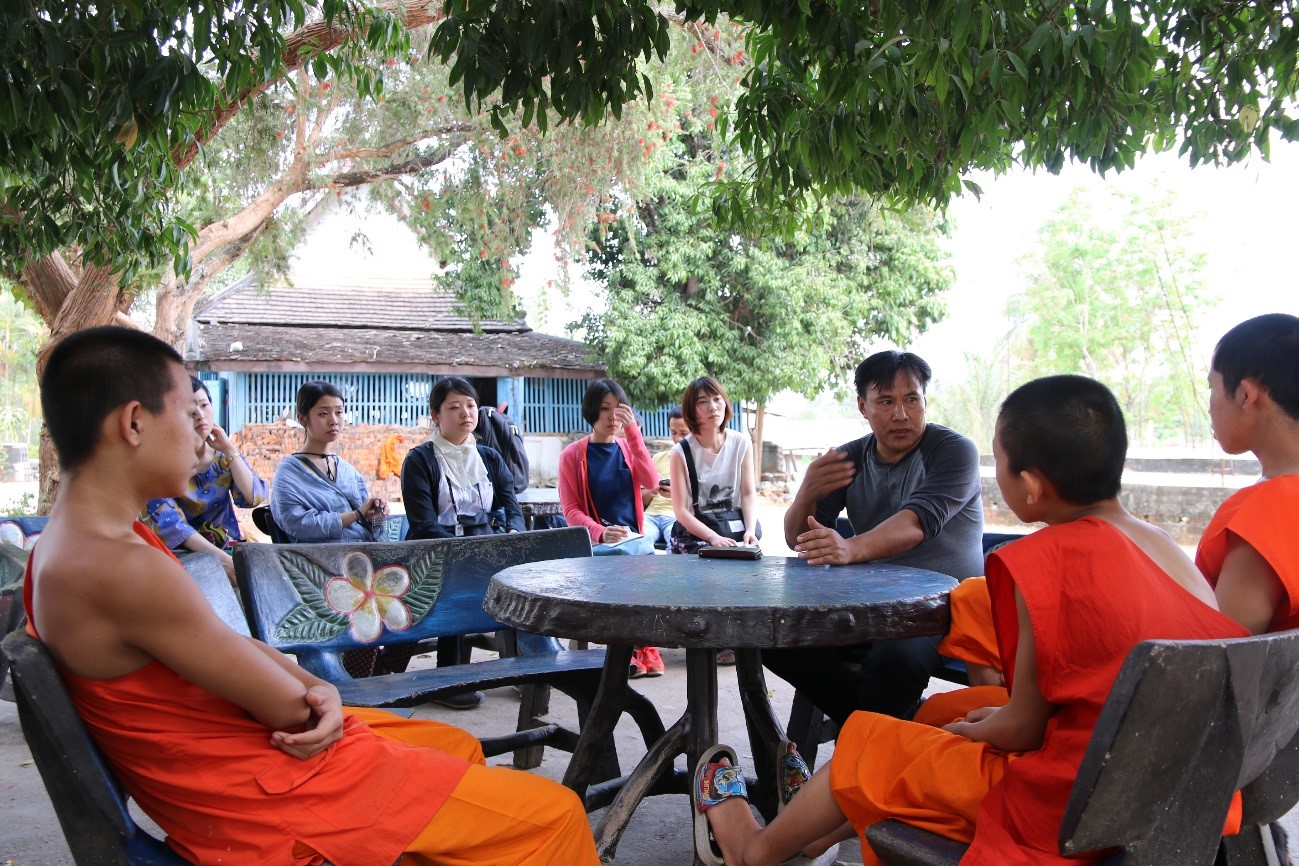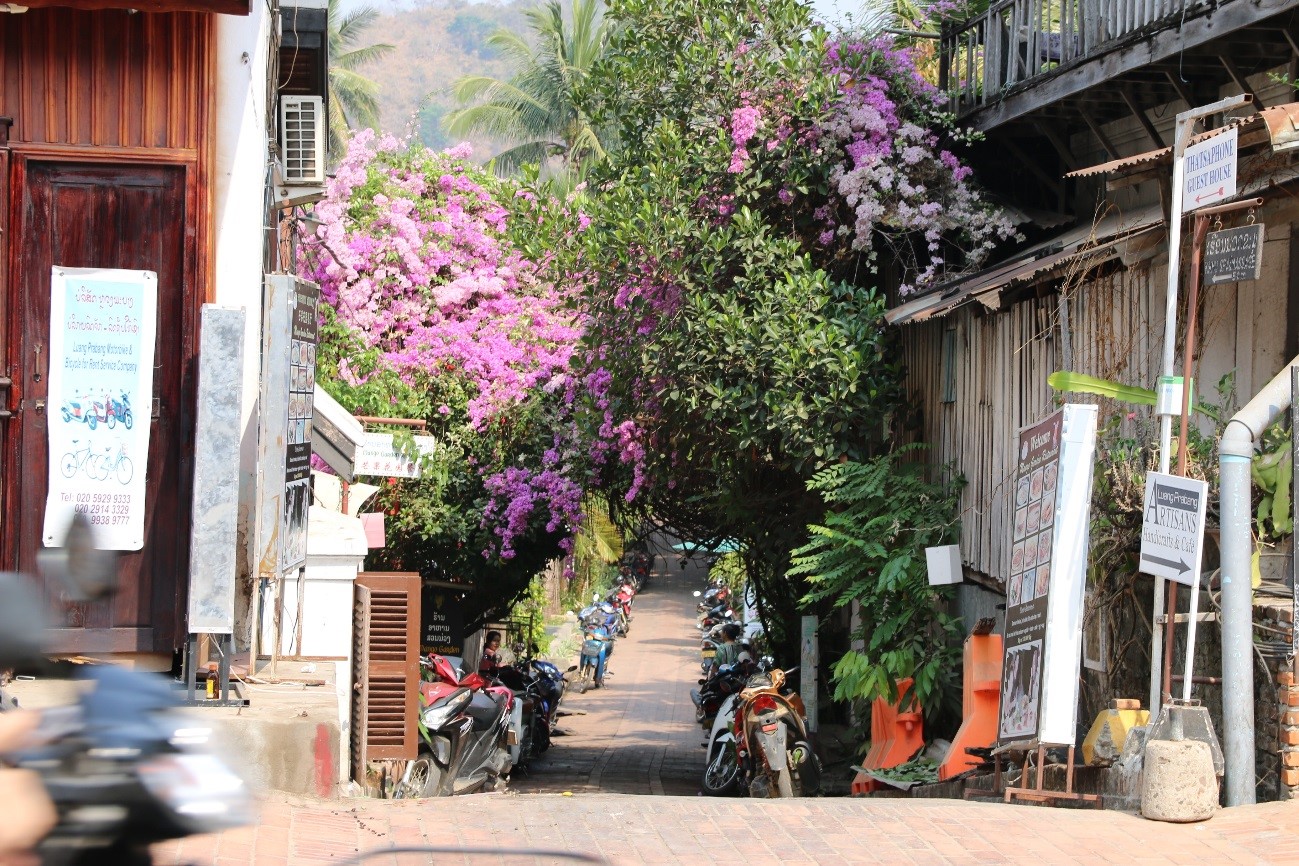 A group from TUA traveled to Laos from Mar. 7 to Mar. 13, 2017 to visit the National Institute of Fine Art and Luang Prabang Fine Arts School. The group, which is mainly consisted of members of the Hasebe studio at the Inter-Media Art department, has been planning an exchange program with the Lao institutions for the academic year 2017 and needed to conduct a preliminary research for the planned program.
Following the adoption of the Inter-University Exchange Project (ASEAN) at TUA, the group intends to hold a lecture on Kabuki and traditional Japanese performing arts by Prof. Hiroshi Hasebe with a subsequent exchange of opinion session. A joint workshop based on the research of the Buddhist culture and lifestyle of monks in Laos is also planned between TUA and two Lao institutions; the National Institute of Fine Art in the capital city of Vientiane and Luang Prabang Fine Arts School in the Buddhism city of Luang Prabang, a Buddhist city registered as a UNESCO World Heritage Site. While staying in Laos, the group introduced activities of the department of Inter-Media Art, presented their plan for the 2017 exchange program, and exchanged opinions with the counterparts at both institutions.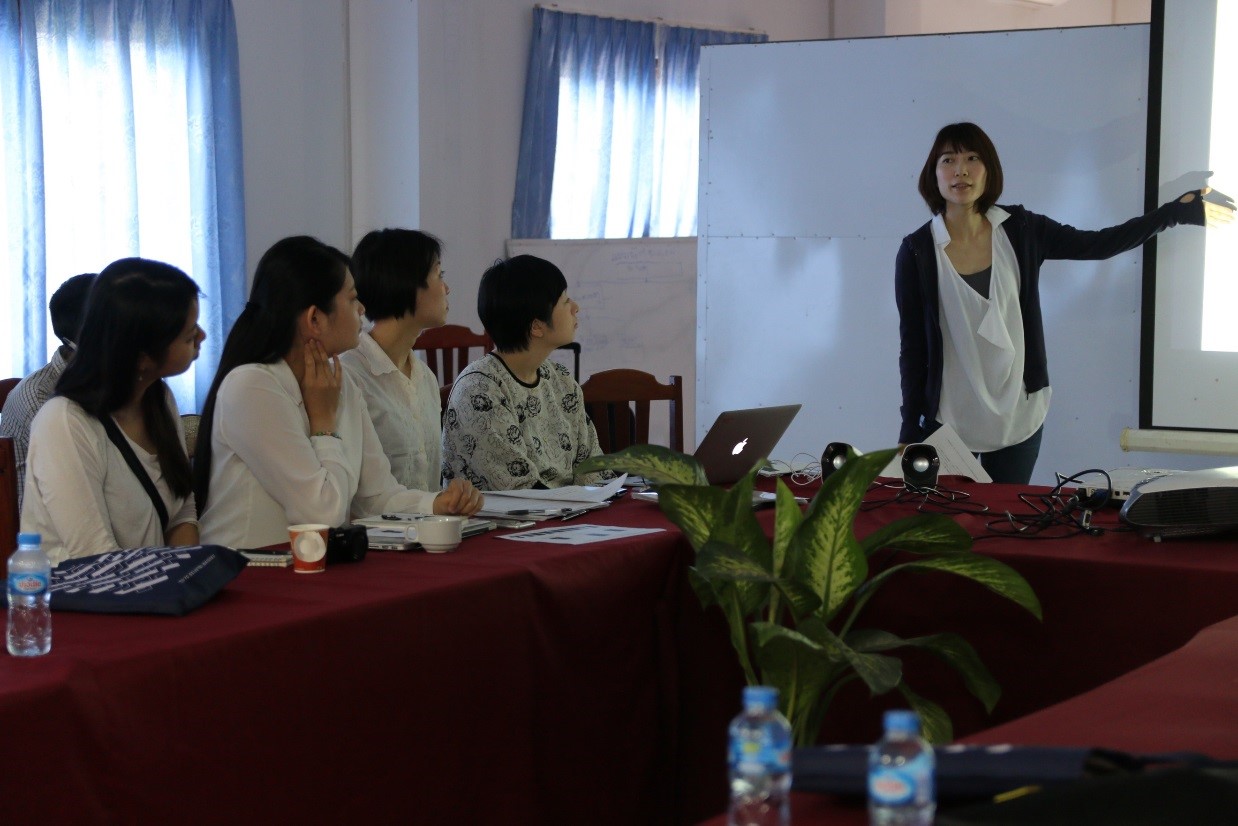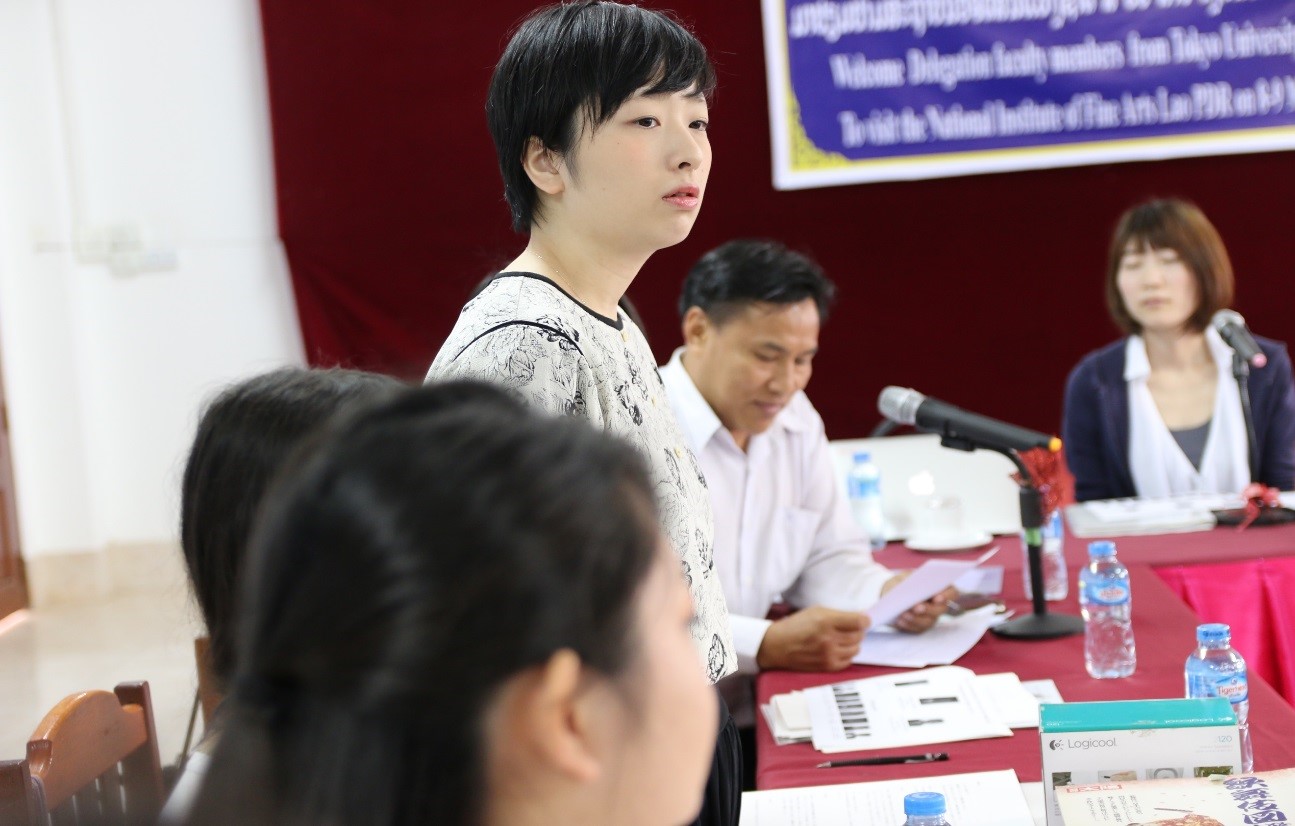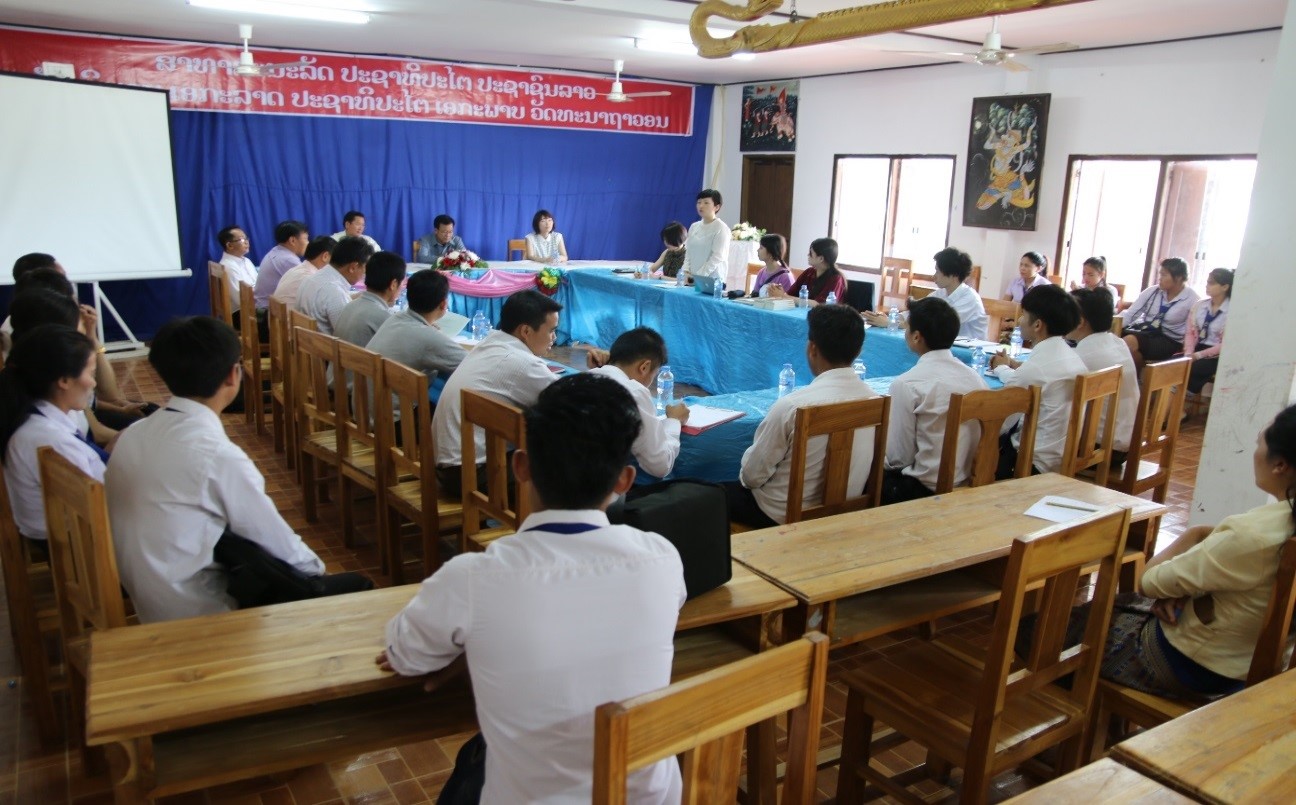 In addition, the group visited temples, historical remains, and some ateliers with students and teachers of respective institutions to learn about the present situation of art and Buddhist cultures in Laos.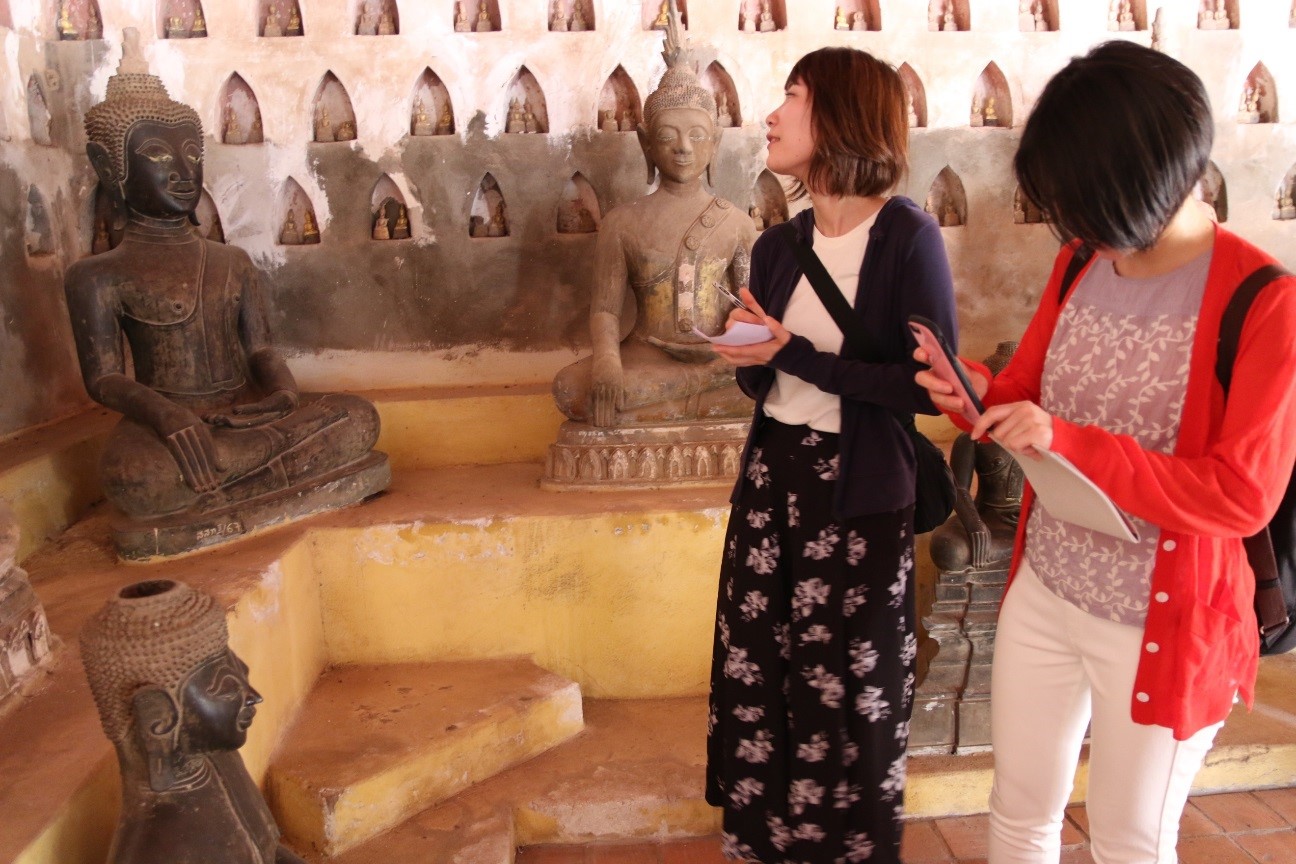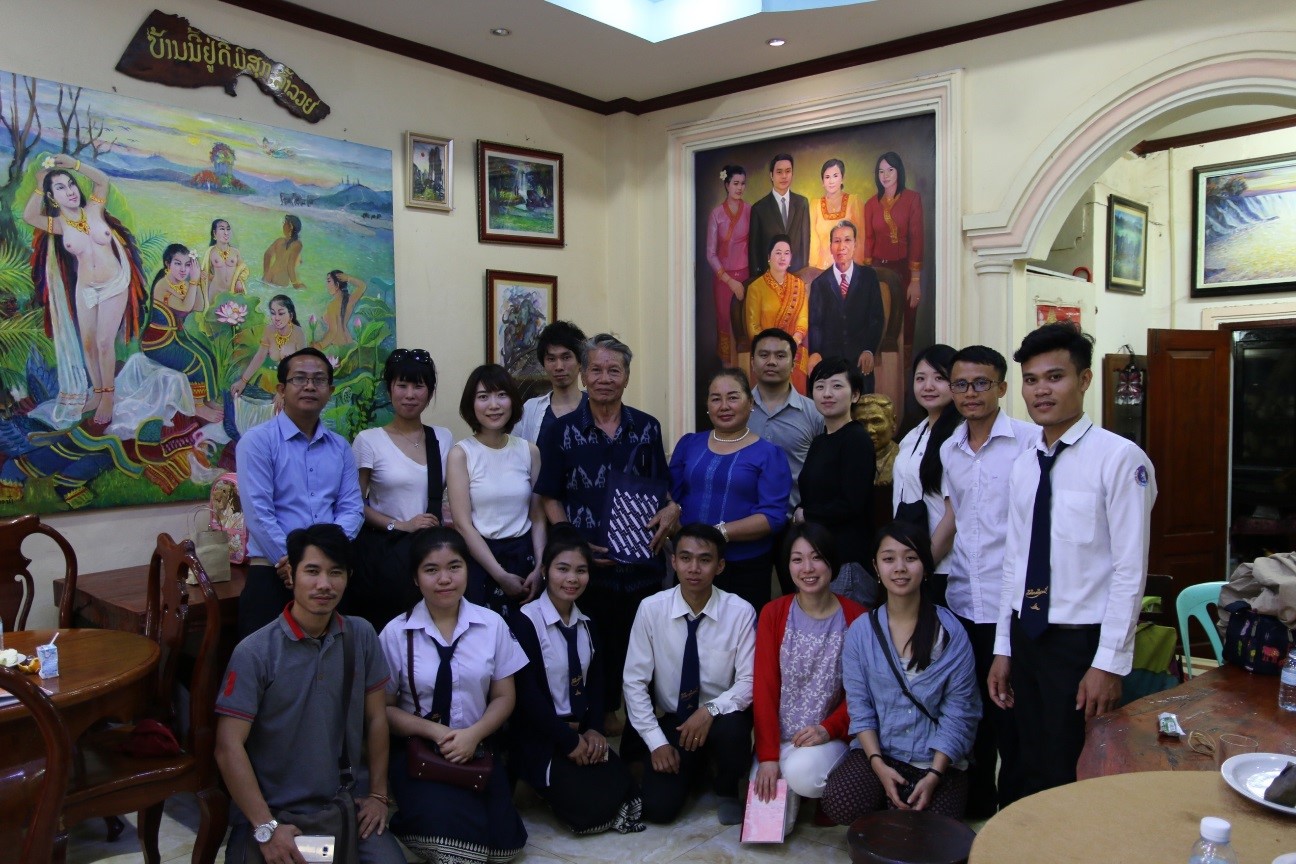 The group members also experienced Tak Bat, an early morning alms giving ceremony, and interviewed local monks so that they could better understand the lifestyle of Lao monks.