日本人学生と留学生の交流授業2017春学期
The 2017 Spring Semester Joint Class for Japanese and International Students
August 03, 2017
2017年6月26日と28日、言語・音声トレーニングセンター開講の日本語クラス(石田恵里子特任講師担当)に参加している留学生と、「英語アカデミック・スキル(上級)Ⅱa・Ⅱb」(磯部美和准教授担当)を履修する日本人学生との交流授業が行われました。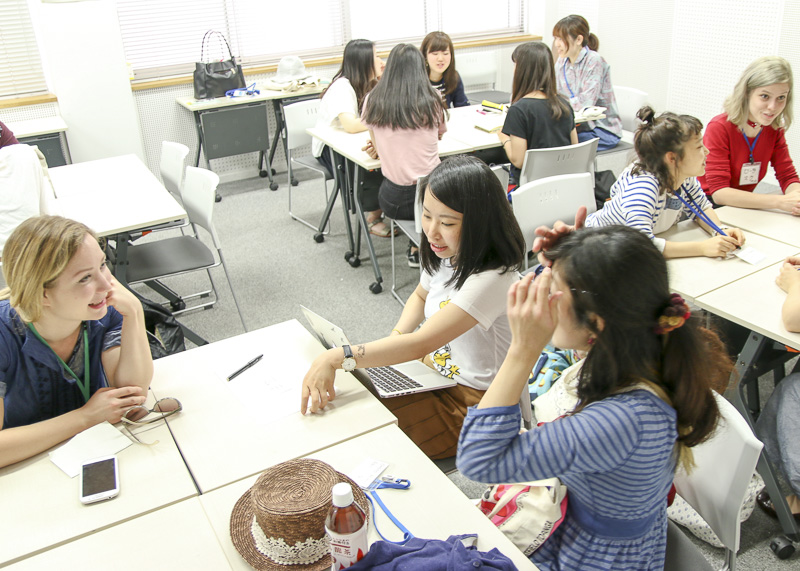 まずグループに分かれ、自由に話しながら知り合う時間を持ちました。初めて出会った学生たちでしたが、すぐに打ち解け、早速さまざまな話題で盛り上がっていました。楽しく話せたのと同時に弱点や課題などの気づきも多く、時間が足りなかった、もっと話したかった、と感じた学生が多かったようです。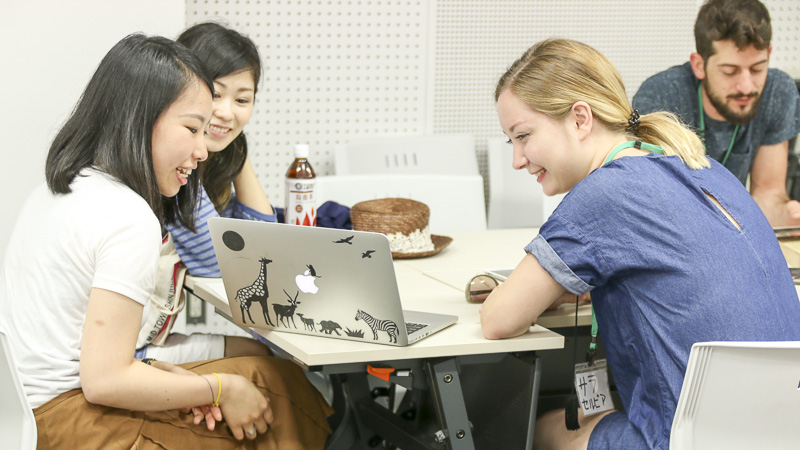 つぎに、留学生が日本語で出身国・出身都市を紹介するスピーチをしました。名所や名物の食べ物などについて説明し、質問に答えました。自分の経験や考えをまじえ独自のカラーを出した発表に、参加者たちは聞き入っていました。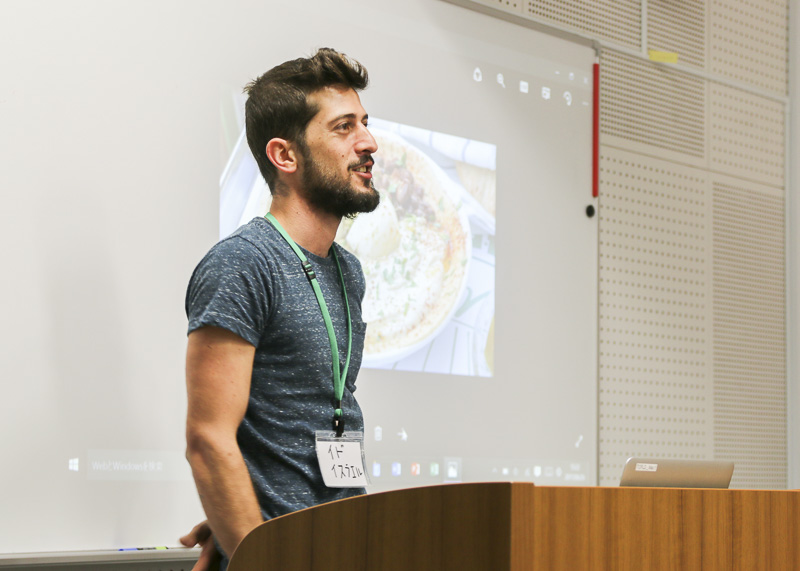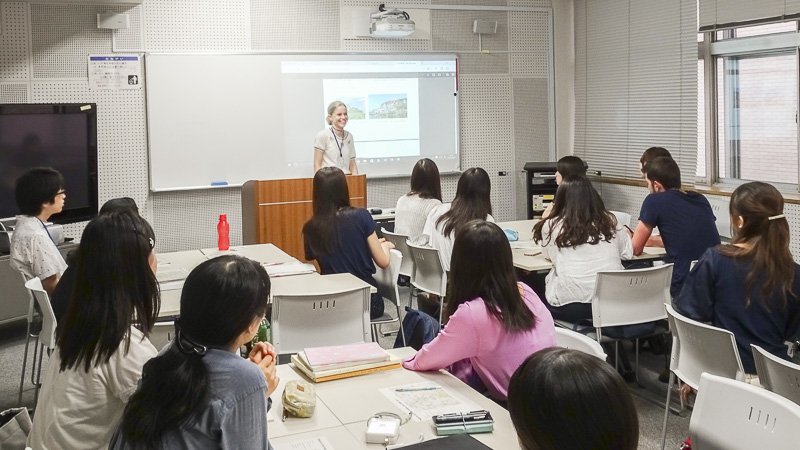 最後に日本人学生が、芸大の近隣や北千住キャンパス周辺の名所を紹介するグループ発表を英語で行いました。留学生にとって興味深い場所が多く取り上げられ、留学生たちは熱心にメモを取り、質問をしていました。あと数週間で帰国する学生たちですが、「国へ帰る前にぜひ行ってみたい」と話していました。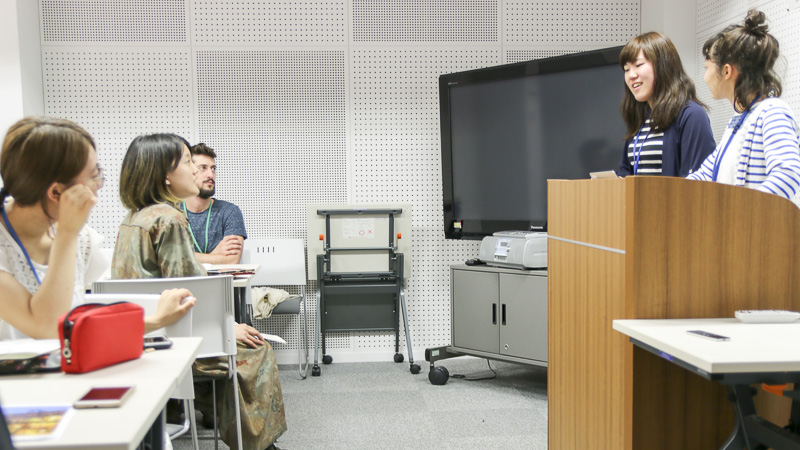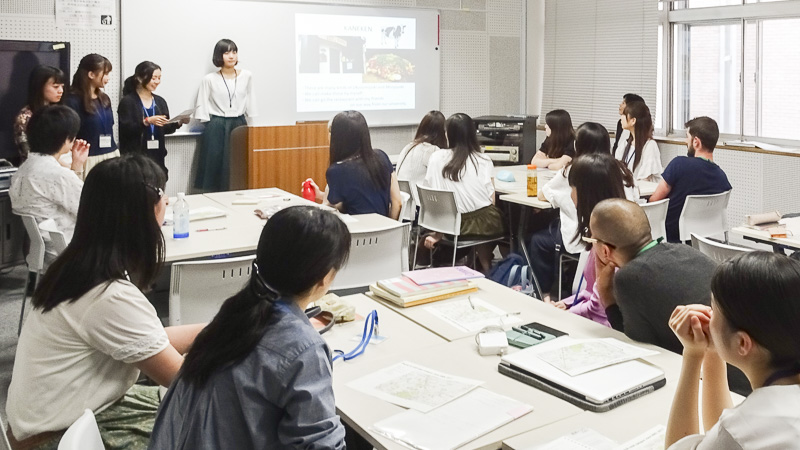 日本人・留学生の双方から「自分の話すレベルを確認することができ、これからもがんばろうと思った」「もっとはやく知り合いたかったが、これから授業外でも交流できる機会を探したい」といった感想が聞かれました。この出会いをきっかけに、授業外でも交流が広がっていくことと思います。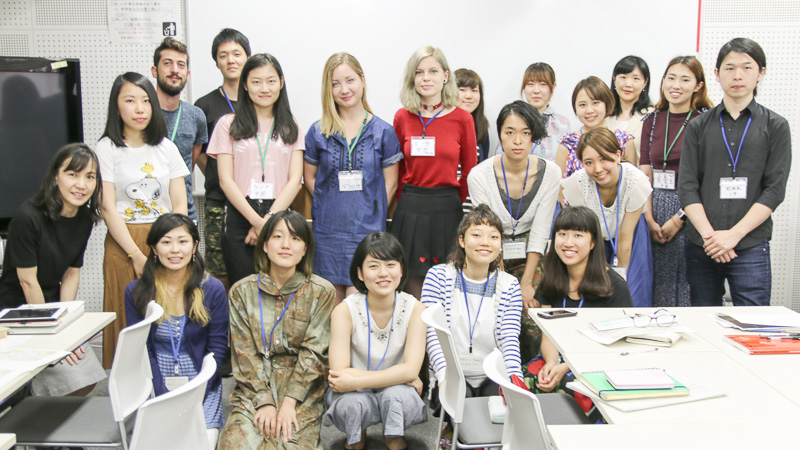 On June 26 and 28, 2017, international students learning the Japanese language at a class by Project Lecturer Eriko Ishida joined a special class with Japanese students who are taking a course called Advanced English Academic Skills taught by Associate Professor Miwa Isobe at the Training Center for Foreign Languages and Diction.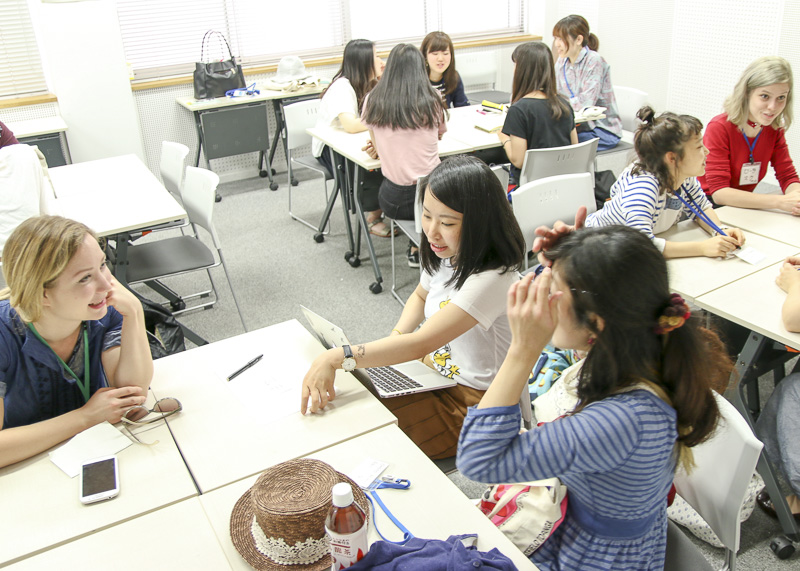 The students formed mixed groups to introduce themselves in a relaxed atmosphere. Although they were all new to each other, they quickly got along and enjoyed talking on different topics. Many students later reflected that they enjoyed the class but wanted to have more time as they were aware that they needed to improve their conversation skills and increase speaking speed.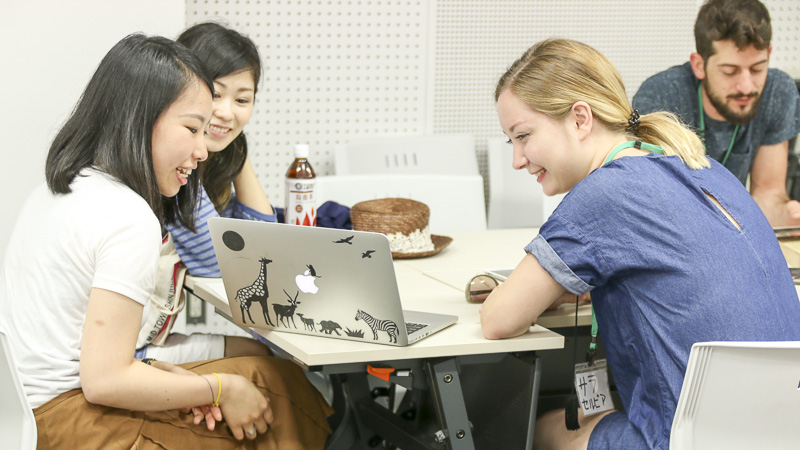 After the free discussion session, the international students made speeches in Japanese, introducing their home countries and cities, tourist spots, and local dishes. They also answered questions from the audience. The unique presentations that reflected the ideas and experiences of the respective presenters were very intriguing.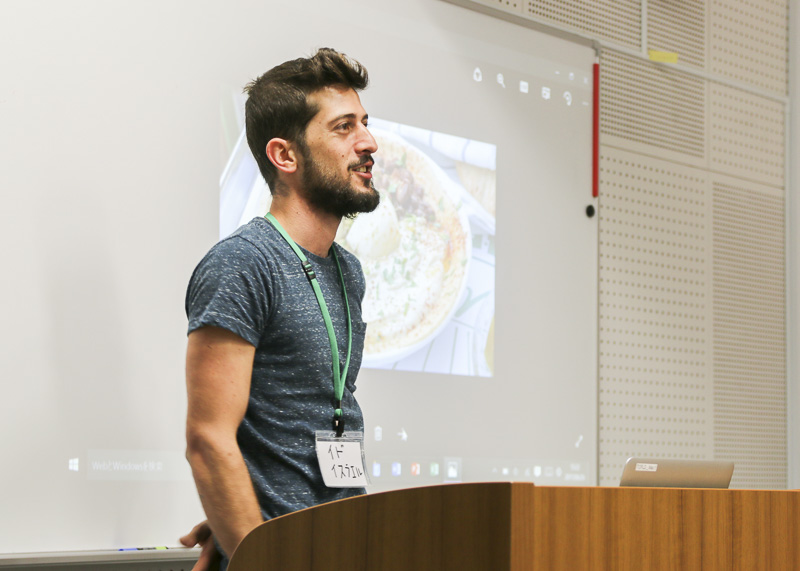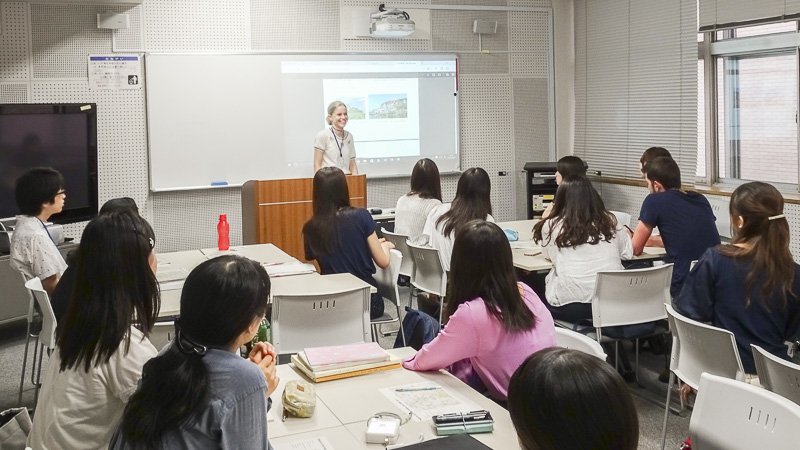 Towards the end of the class, the Japanese students made group presentations on the neighborhoods of the Ueno and Senju Campuses featuring places that seemed interesting to the students from overseas. The international students asked keen questions and took a note. They said that they would visit the places before their departure from Japan, which was expected in a few weeks.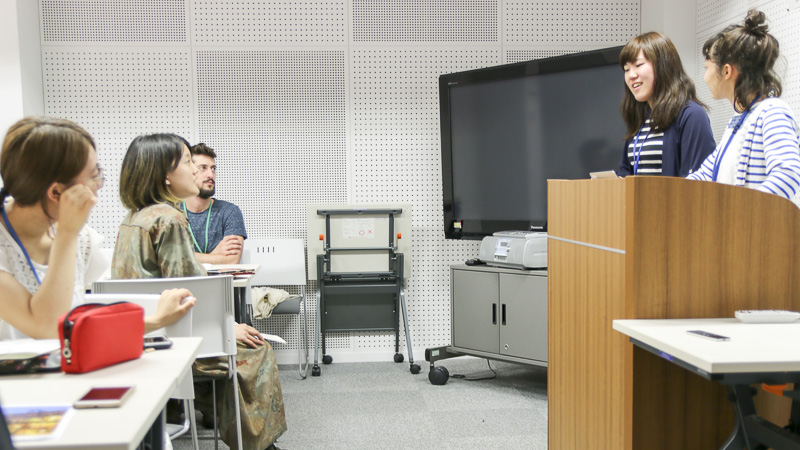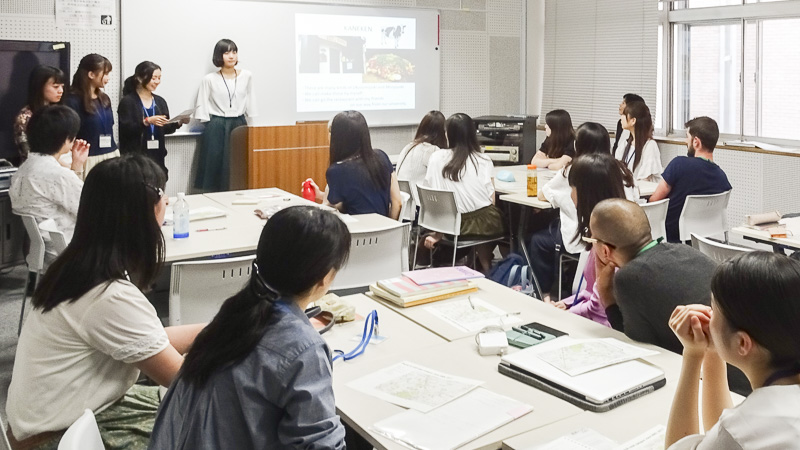 Some Japanese and international students commented that the class motivated them to learn more and made them understand how much they could talk in the foreign language. Others said that they wished they had had an opportunity like this much earlier and that they wanted to have social occasions beyond the classroom as well. We hoped that their friendship and exchange would continue even after the class was over.