スーパーグローバルハイスクール(SGH):第29回定期演奏会・SGH課題研究発表会の開催
Super Global High school (SGH): The 29th Regular Concert
November 24, 2017
11月4日(土)に、東京藝術大学奏楽堂にて、スーパーグローバルハイスクール(SGH)の課題研究発表会として、「第29回定期演奏会」を開催いたしました。今年度は英国より、一昨年にもご指導いただいたドミニク・ウィーラー先生(ギルドホール音楽院)を指揮者としてお招きしました。定期演奏会は藝高において最も重要な位置にある演奏行事であり、SGH指定校としての課題成果を発表する場でもあります。この演奏会に向け、邦楽専攻・洋楽専攻の全生徒が懸命に練習に励み、本番は845名の観客を迎え大成功に終了しました。
プログラム
第1部 邦楽合奏
中能島欣一 作曲:「ひぐらし」(山田流箏曲・尺八)
沢井忠夫 作曲:「砧三章」(生田流箏曲)
十代目杵屋六左衛門 作曲:「鶴亀」(長唄・長唄三味線・邦楽囃子)
第2部 オーケストラと合唱
G. F. ヘンデル ジョージ二世のための戴冠式アンセムより
G. F. Handel Coronation Anthems
HWV260 The King shall rejoice
HWV261 My heart is inditing
HWV258 Zadok the Priest
休憩
P. I. チャイコフスキー 交響曲 第5番 ホ短調 作品64
P. I. Tschaikowsky Symphonie Nr. 5 e-moll Op.64
I. Andante – Allegro con anima
II. Andante cantabile con alcuna licenza
III. Valse: Allegro moderato
IV. Finale: Andante maestoso – Allegro vivace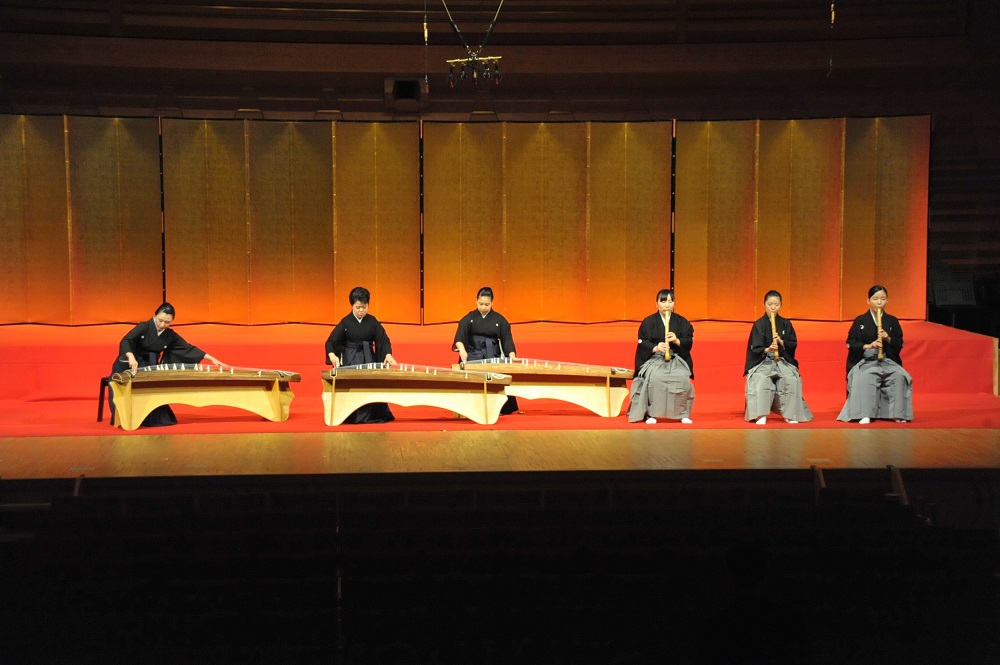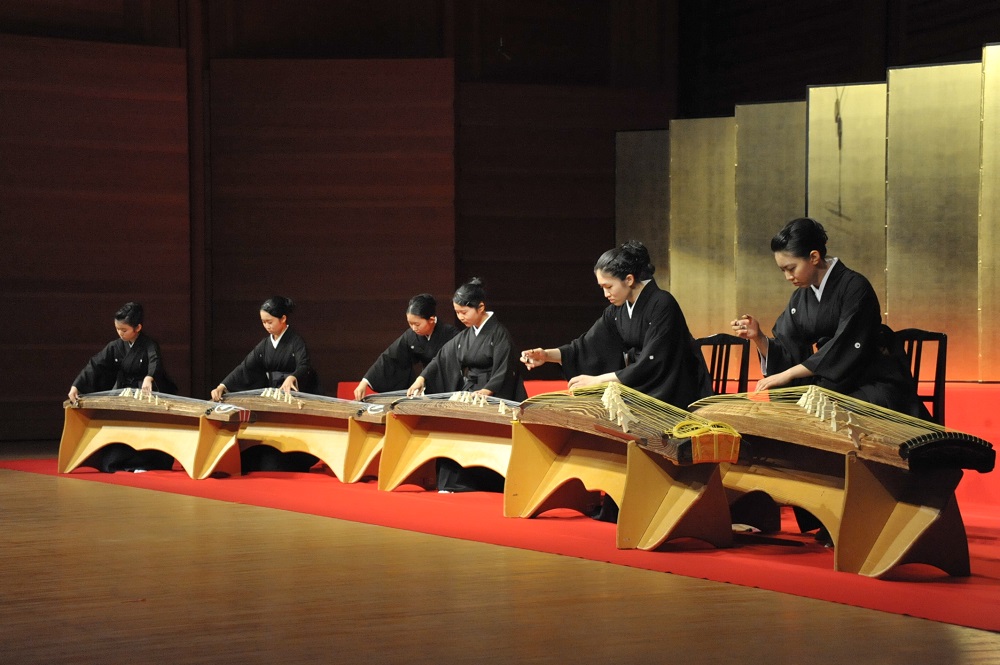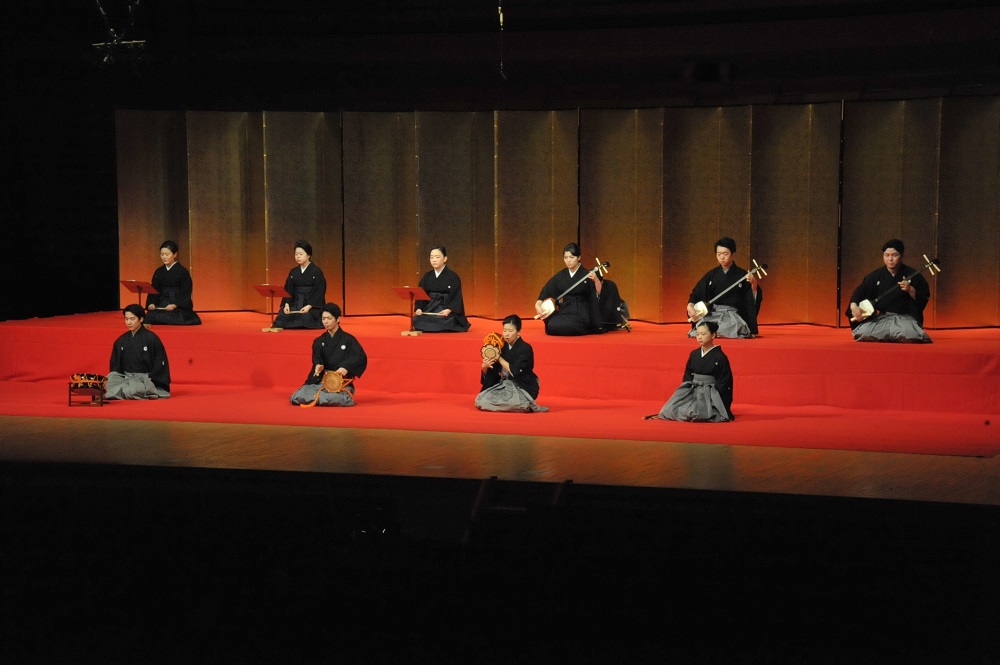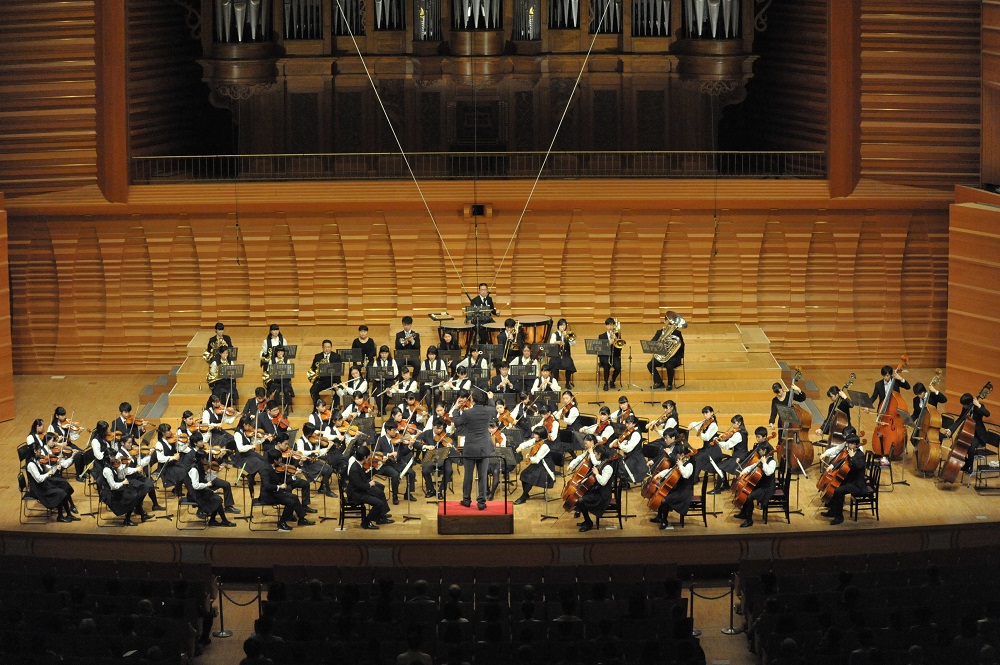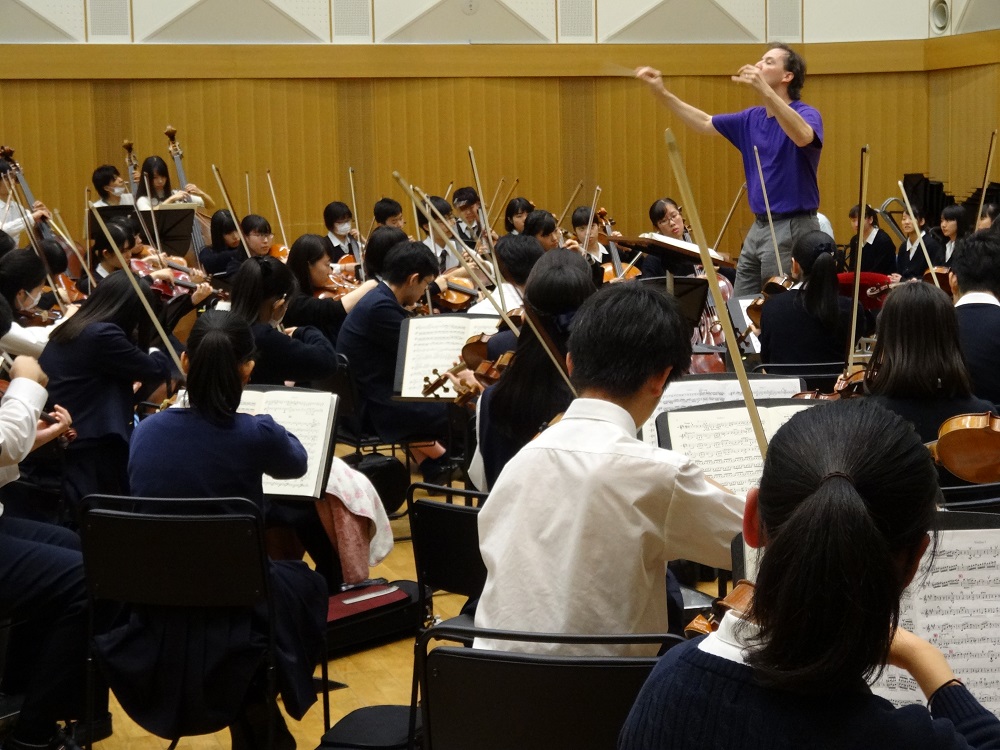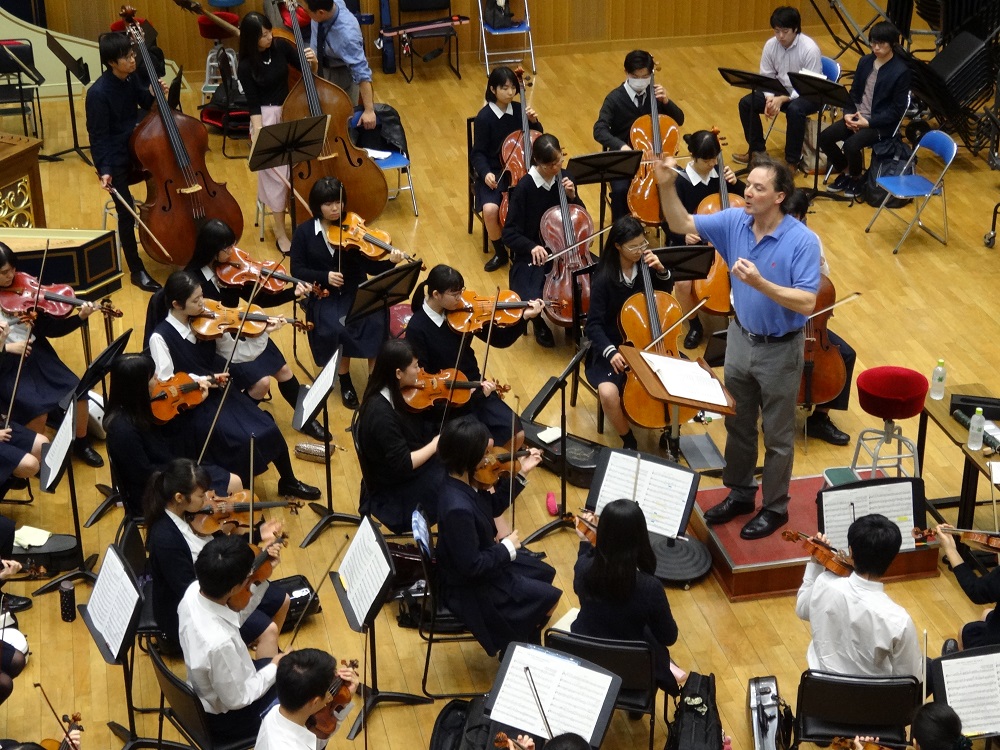 ---
「スーパーグローバルハイスクール」について http://www.sghc.jp/
東京藝術大学音楽学部附属音楽高等学校(通称:藝高)は、文部科学省が実施する「スーパーグローバルハイスクール(SGH)」事業の平成28年度指定校に採択されました。「"音楽の力"で世界を魅了する先導的グローバルアーティスト育成プロジェクト」構想を掲げ、海外一流音楽家の招聘、語学教育の充実、世界舞台を志向するキャリア形成支援などを通し、国際舞台で活躍する音楽家人材の育成のさらなる強化を図っています。また、平成26年度スーパーグローバル大学(SGU)に指定された本学との連携や実践型教育にも力を入れています。
藝高のSGH活動について、詳しくはこちらをご覧下さい。
「第29回定期演奏会・SGH課題研究発表会の開催」http://geiko.geidai.ac.jp/sghentry/2017/11/2908/
On Saturday, November 4, 2017, the Music High School Attached to the Faculty of Music, Tokyo University of the Arts (Geiko) held the 29th Regular Concert at Sogakudo Concert Hall, as an outcome of the Super Global High school (SGH) program, an initiative to foster globalized young leaders by the Ministry of Education, Culture, Sports, Science, and Technology (MEXT). This year, we invited Mr. Dominic Wheeler from the U.K.'s Guildhall School of Music & Drama as a conductor, who also came to teach our students two years ago.
The Regular Concert is the most important performance event for Geiko, which also serves as an opportunity to showcase the outcomes of our activities as a SGH designated high school.
All the students majoring in traditional Japanese instruments and western music worked hard for the concert and successfully managed to perform for a total of 845 audiences.
Program
Part 1: Ensemble of Traditional Japanese Instruments
Kinichi Nakanoshima: "Higurashi" (Yamada-Style Koto/Shakuhachi);
Tadao Sawai "KinutaSansho" (Ikuta-Style Koto)
Judaime Kineya Rokuzaemon "Tsurukame" (Nagauta/Nagauta-Shamisen/Hogaku Hayashi )
Part 2: Orchestra with chorus
G. F. Handel Coronation Anthems
HWV260 The King shall rejoice
HWV261 My heart is inditing
HWV258 Zadok the Priest
(Break)
P. I. Tschaikowsky Symphonie Nr. 5 e-moll Op.64
I. Andante – Allegro con anima
II. Andante cantabile con alcuna licenza
III. Valse: Allegro moderato
IV. Finale: Andante maestoso – Allegro vivace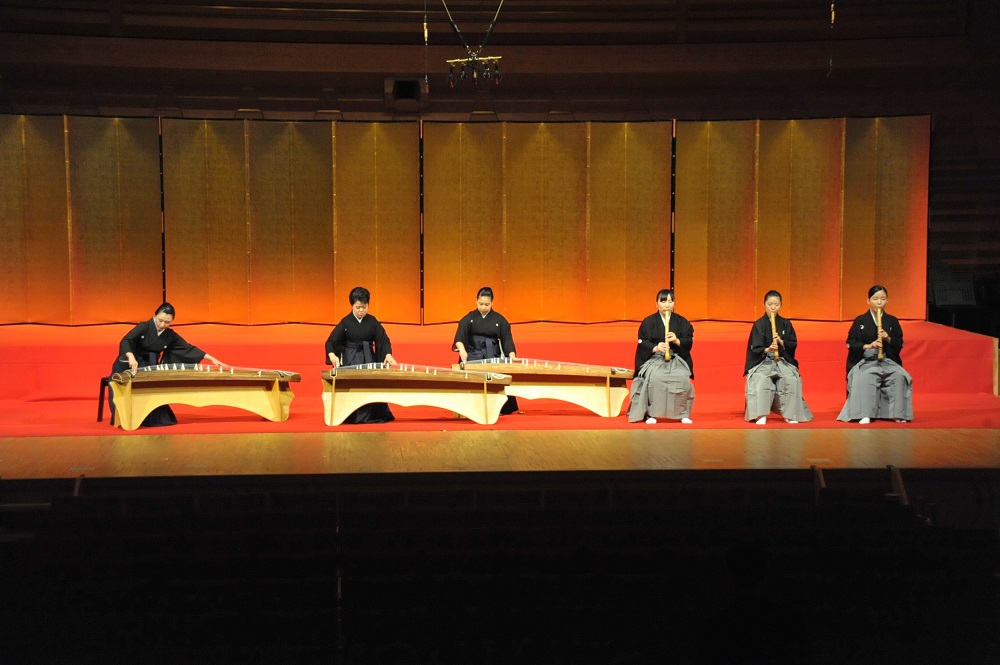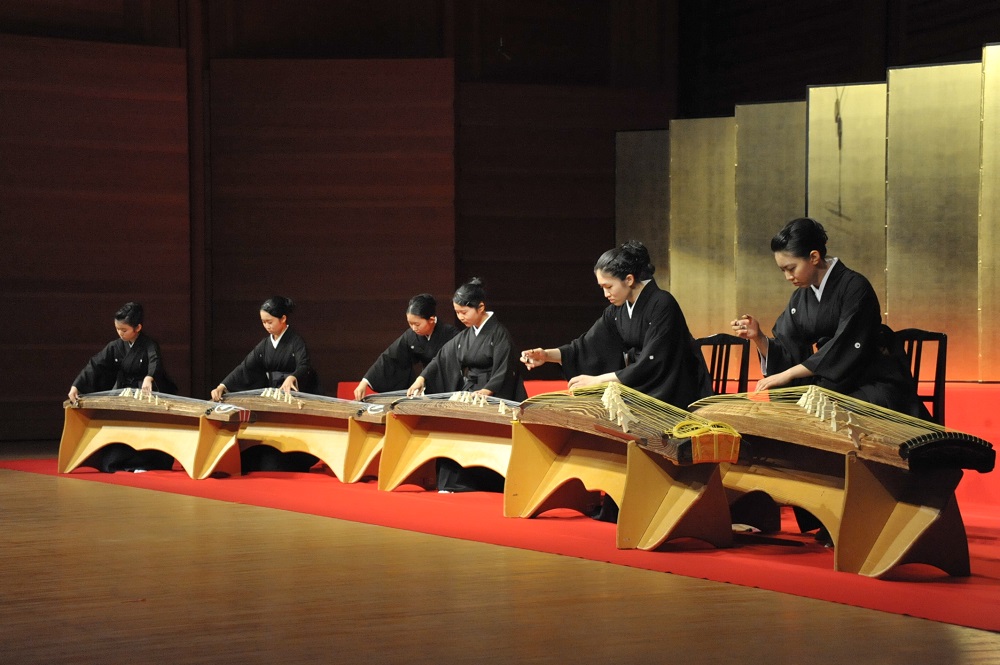 ---
About Super Global High school: http://www.sghc.jp/en/
In 2016, the Music High School Attached to the Faculty of Music of Tokyo University of the Arts (known as "Geiko") was selected as one of the designated high schools for the Super Global High School (SGH) initiative by MEXT. Under the SGH scheme, it aims to nurture globally successful young musicians who attract audience with "the power of music"; the pupils learn from a number of world-renowned musicians who visit the high school, and study to develop their foreign language skills, while receiving support to establish a global career and collaborating with Tokyo Geidai, which was selected in 2014 for the Top Global University Project by MEXT.
For more details of Geiko's SGH activities, please visit here.
Original article: http://geiko.geidai.ac.jp/sghentry/2017/11/2908/