アート・マネジメントの学生がカンボジア王立藝術大学を訪問
Arts management students visited the Royal University of Fine Arts
December 26, 2017
2017年6月10日から6月14日にかけて、東京芸術大学院国際芸術創造研究科アートプロデュース専攻(アート・マネジメント)の熊倉純子教授、谷地田未緒助教、同研究科所属学生3名が、カンボジア王立芸術大学を訪れ、交流プログラムを実施しました。
交流プログラムのテーマは、「アジア諸国におけるアート・マネジメントの役割について」です。会場のカンボジア王立芸術大学には、両校の教員と学生、またカンボジアを拠点として活動するアート・マネジメント団体の実践者たちが集い、ディスカッション・ワークショップやスタディ・ツアー、公開シンポジウムなど、様々なプログラムを実施しました。
プログラム初日に開催されたディスカッション・ワークショップ「Arts Management Workshop at RUFA」では、東京芸術大学を始め日本のアート・マネジメントの取り組みやカンボジアの事例の紹介が次々になされ、終日、活発な議論が展開しました。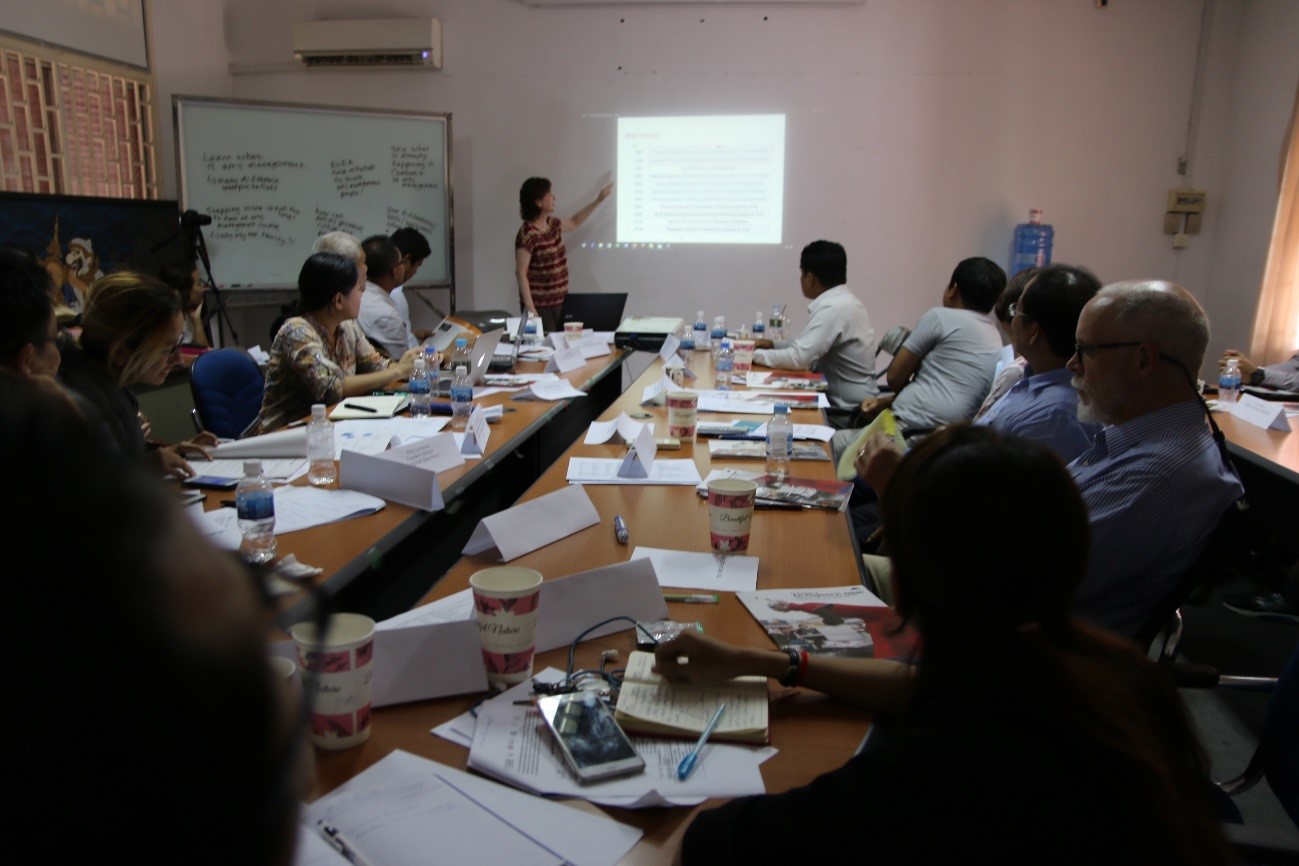 上記のワークショップを踏まえ、プログラムの2日目には、「Arts Management What? Why? How?」と題した公開シンポジウムを開催されました。
シンポジウムでは、熊倉純子教授が登壇し、本学のアート・マネジメント分野における取り組みについて紹介しました。その後、大学機関におけるアート・マネジメント教育の意義と役割について、討論がされました。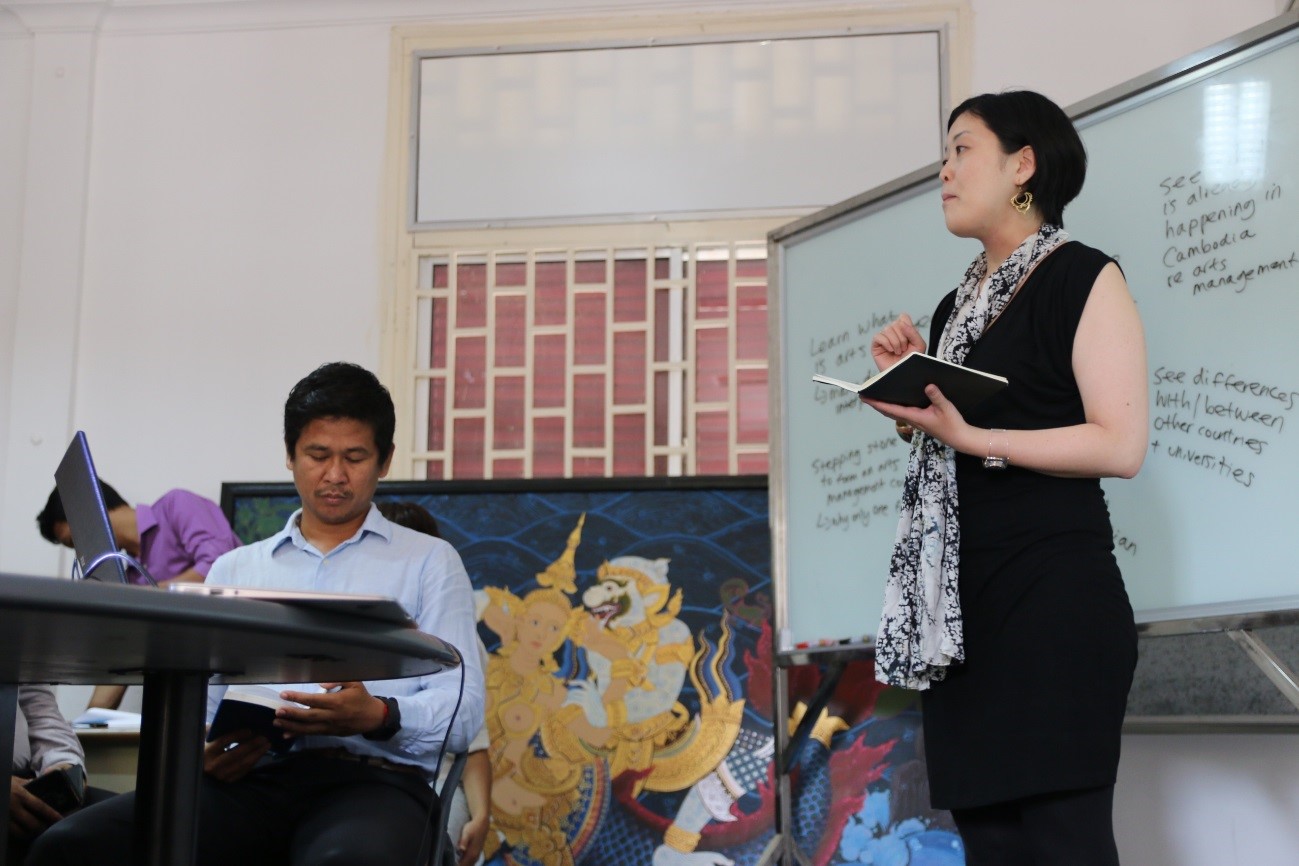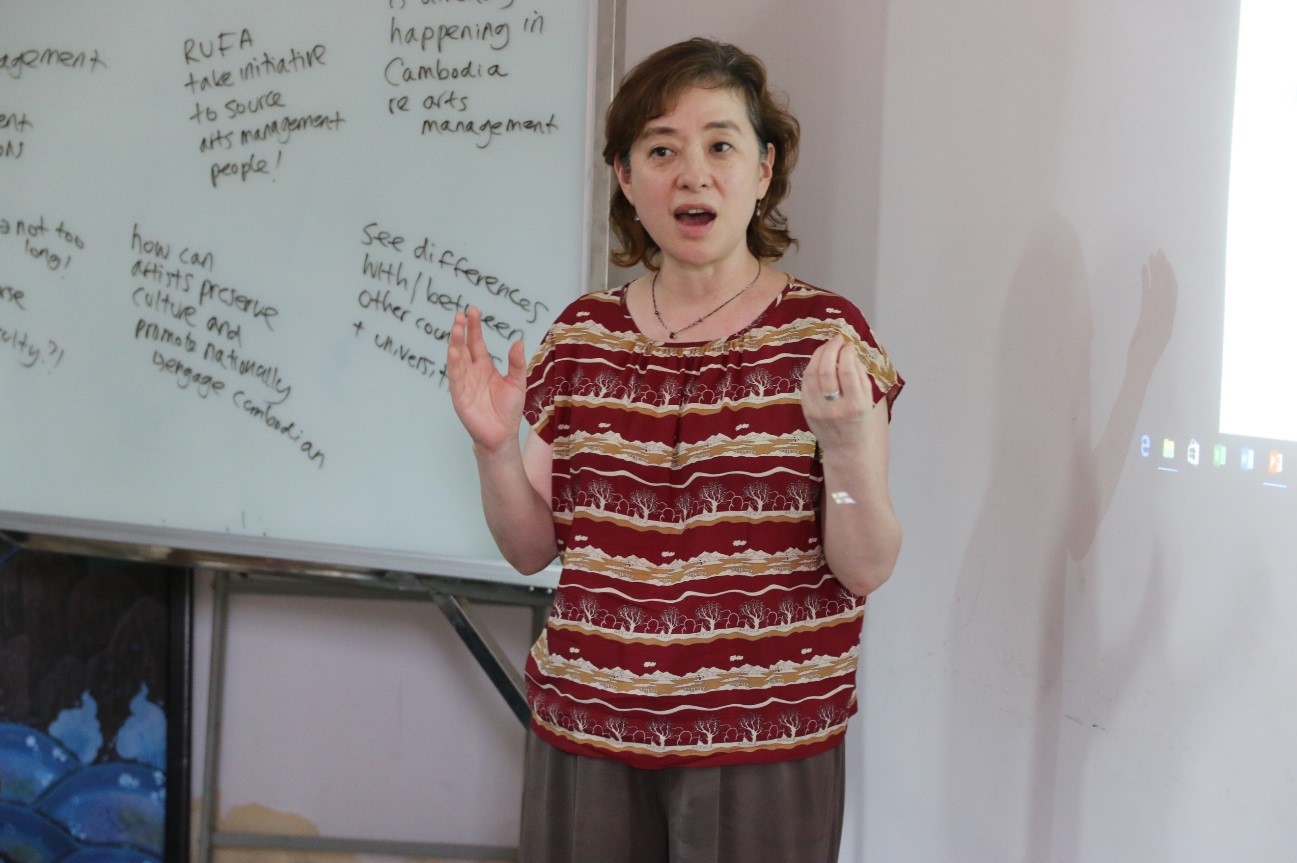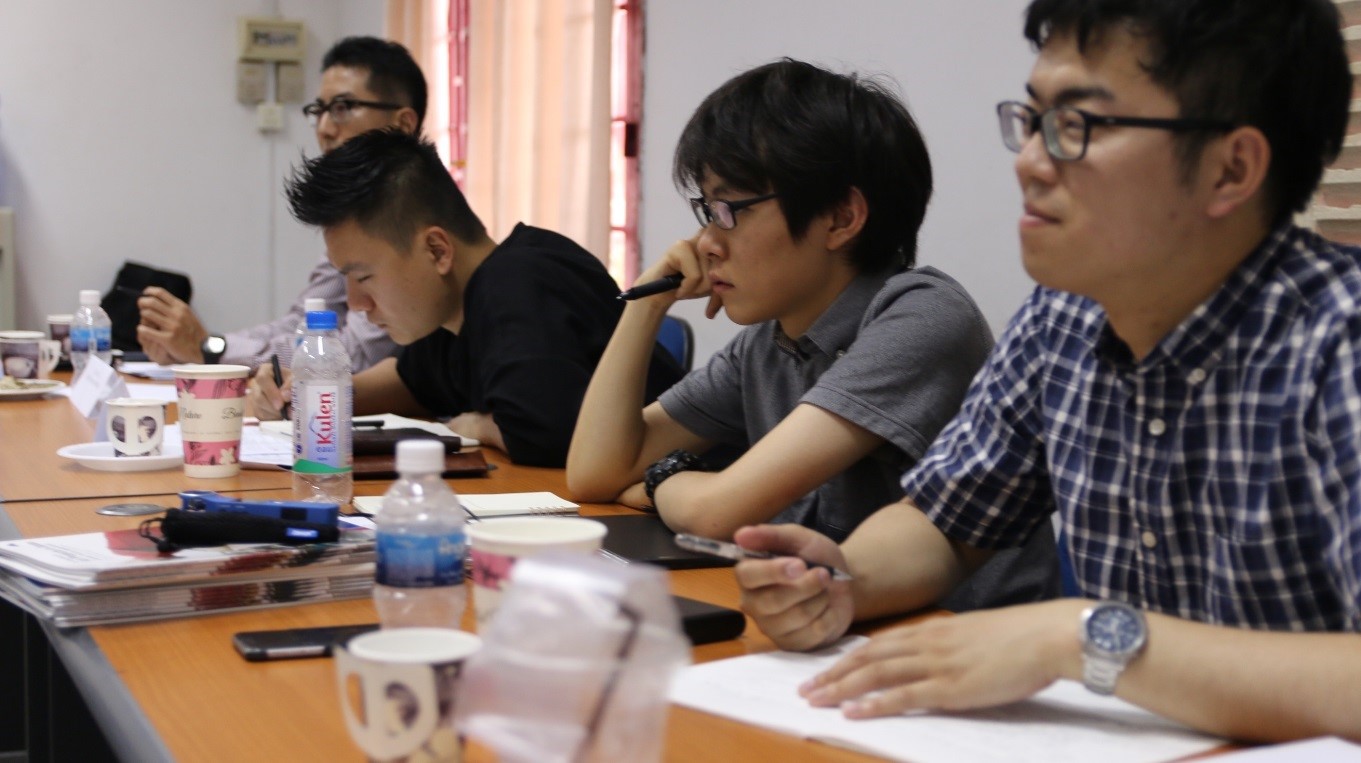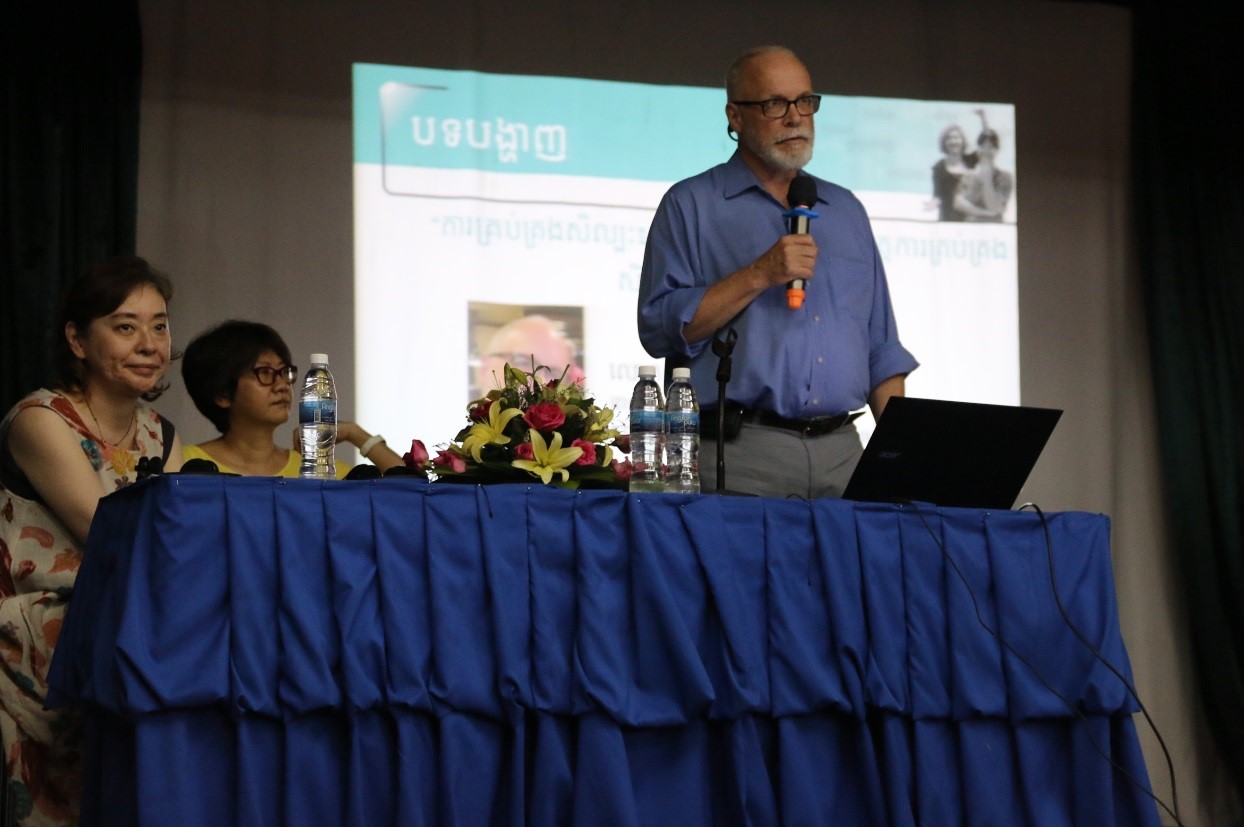 会場には、多くのカンボジア王立芸術大学の学生と一般の参加者が集い、活発な質疑応答も交わされました。
また滞在中、本学の学生は、建築を専門とする学生が主催したスタディ・ツアーに参加し、プノンペンの街中に点在する建築を活かしたアートプロジェクトの取り組みを視察しました。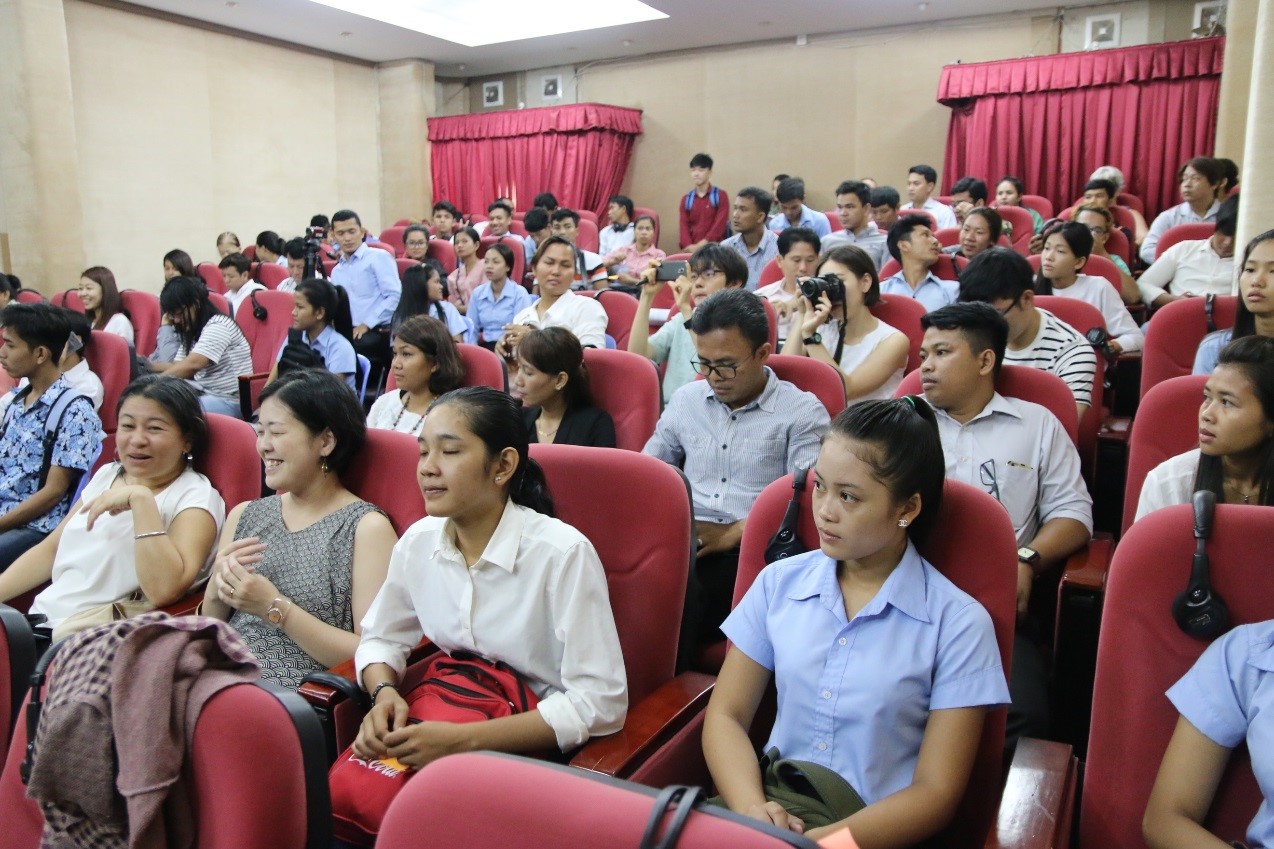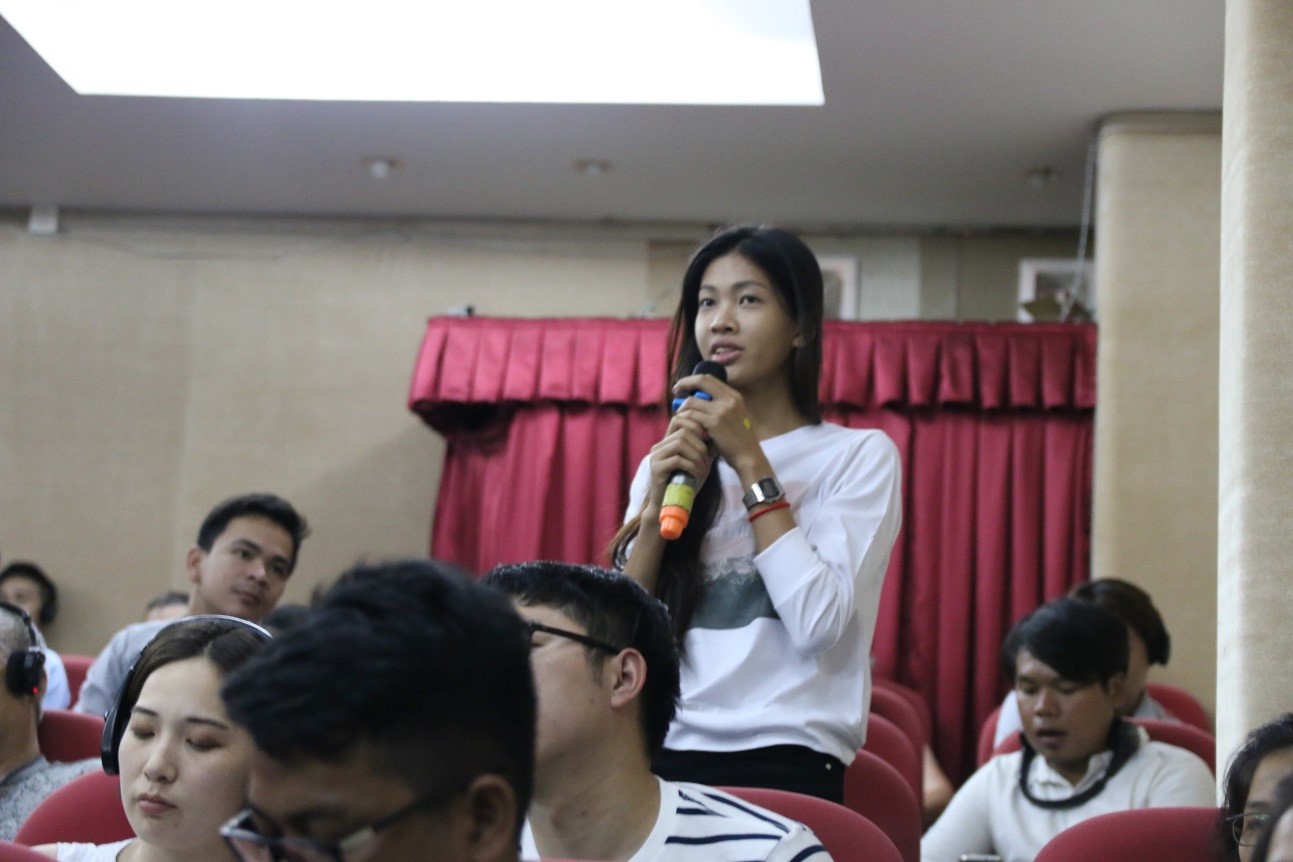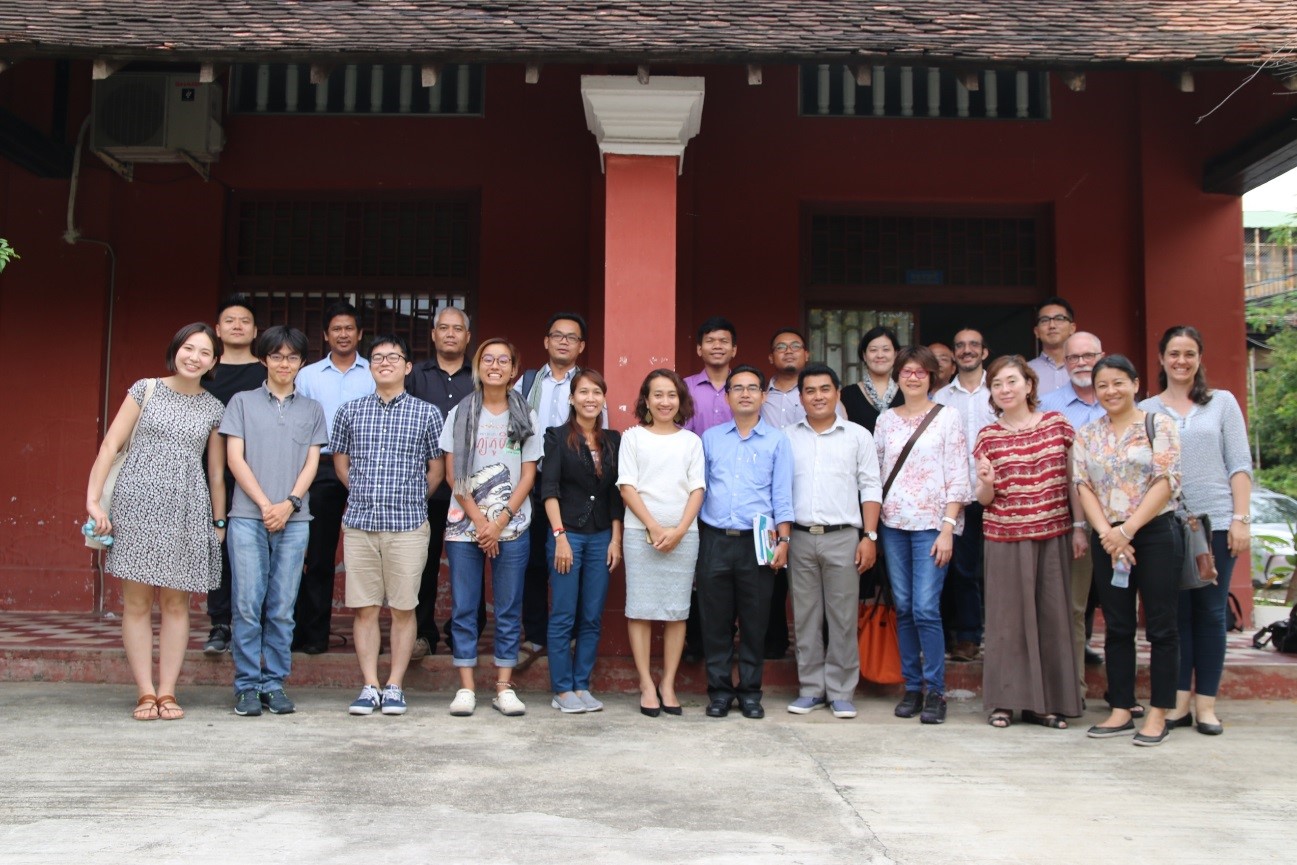 *このプロジェクトは、文部科学省「大学の世界展開力強化事業-ASEAN地域における大学間交流の推進(タイプB)-」に採択された東京藝術大学の構想「日ASEAN芸術文化交流が導く多角的プロモーション」の一環として行われています。
From June 10 to 14, 2017, Professor Sumiko Kumakura, Ms. Mio Yachita, and three students in Arts Management of the Graduate School of Global Art (GA) visited the Royal University of Fine Arts (RUFA) in Cambodia to hold an exchange program.
The theme of the exchange program was "Roles of art management in Asian nations." Students and faculty members of both universities, as well as art management practitioners based in Cambodia, came together at RUFA to participate in discussions, workshops, and study tours.
During the discussion-workshop "Arts Management Workshop at RUFA" that was held on the first day, a series of practices and projects by Tokyo Geidai and other organizations in Japan, as well as those in Cambodia, were introduced, on which the participants actively discussed throughout the day.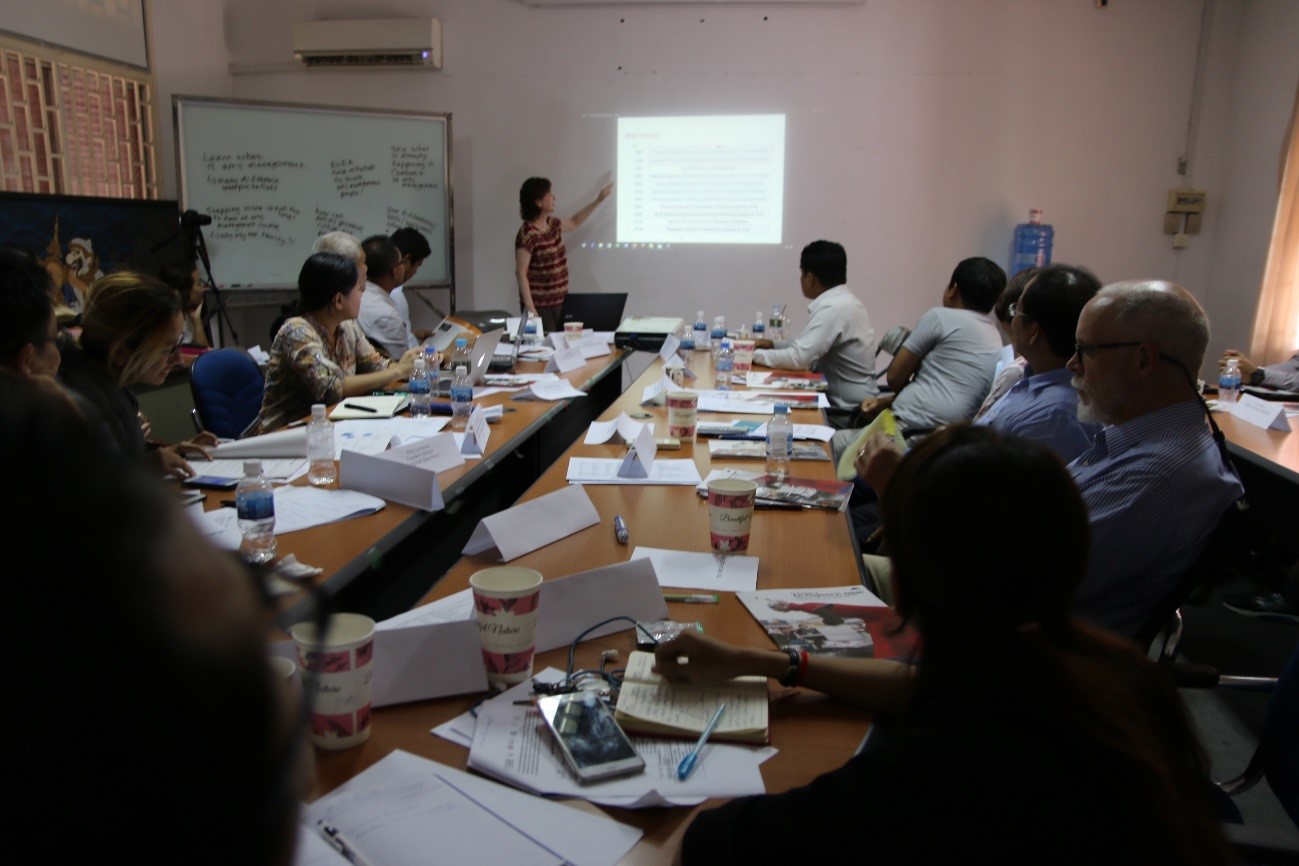 In line with the preceding discussion-workshop, the open symposium "Arts Management What? Why? How? " was held on the second day. Professor Kumakura spoke about what Tokyo Geidai had practiced in the field of arts management. The following discussion dealt with the topic of significance and responsibilities of arts management education at universities.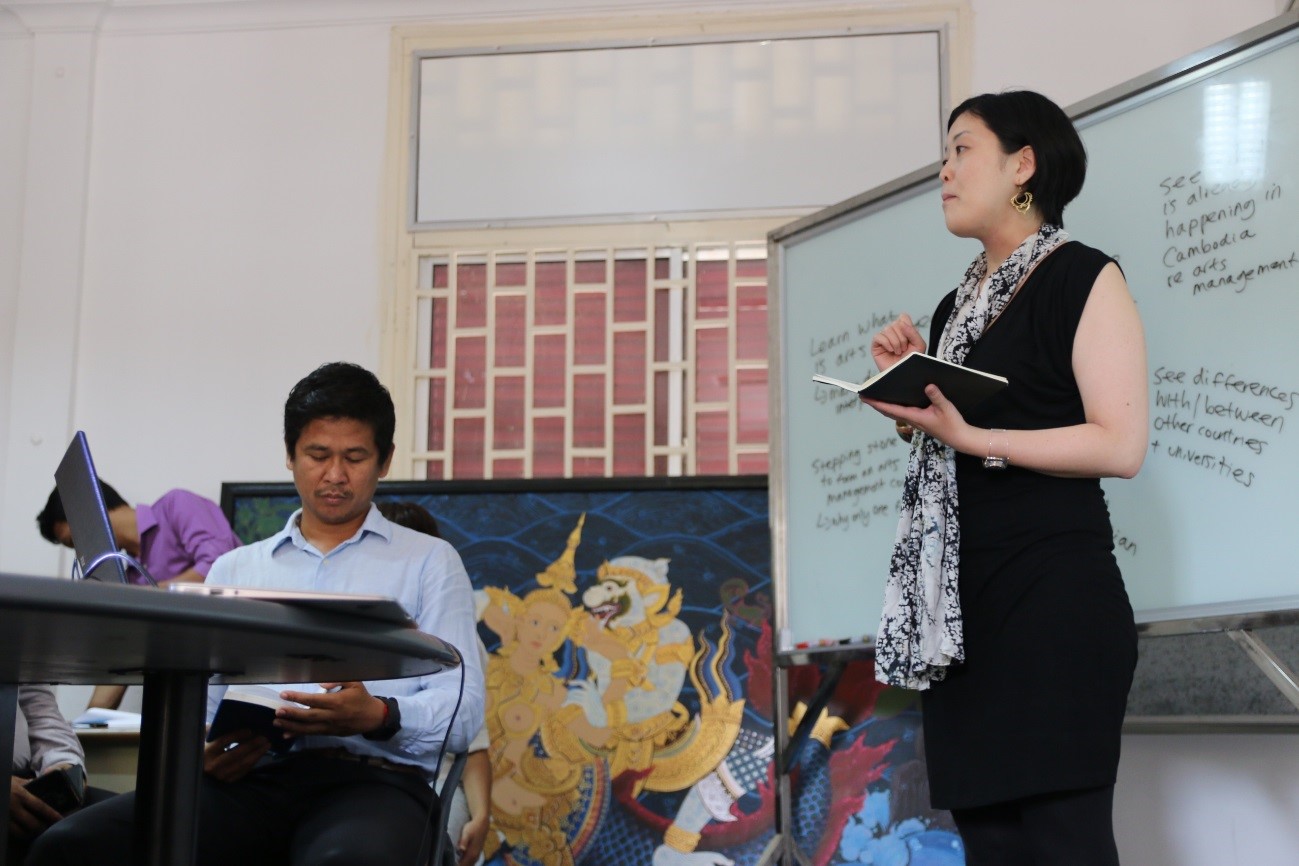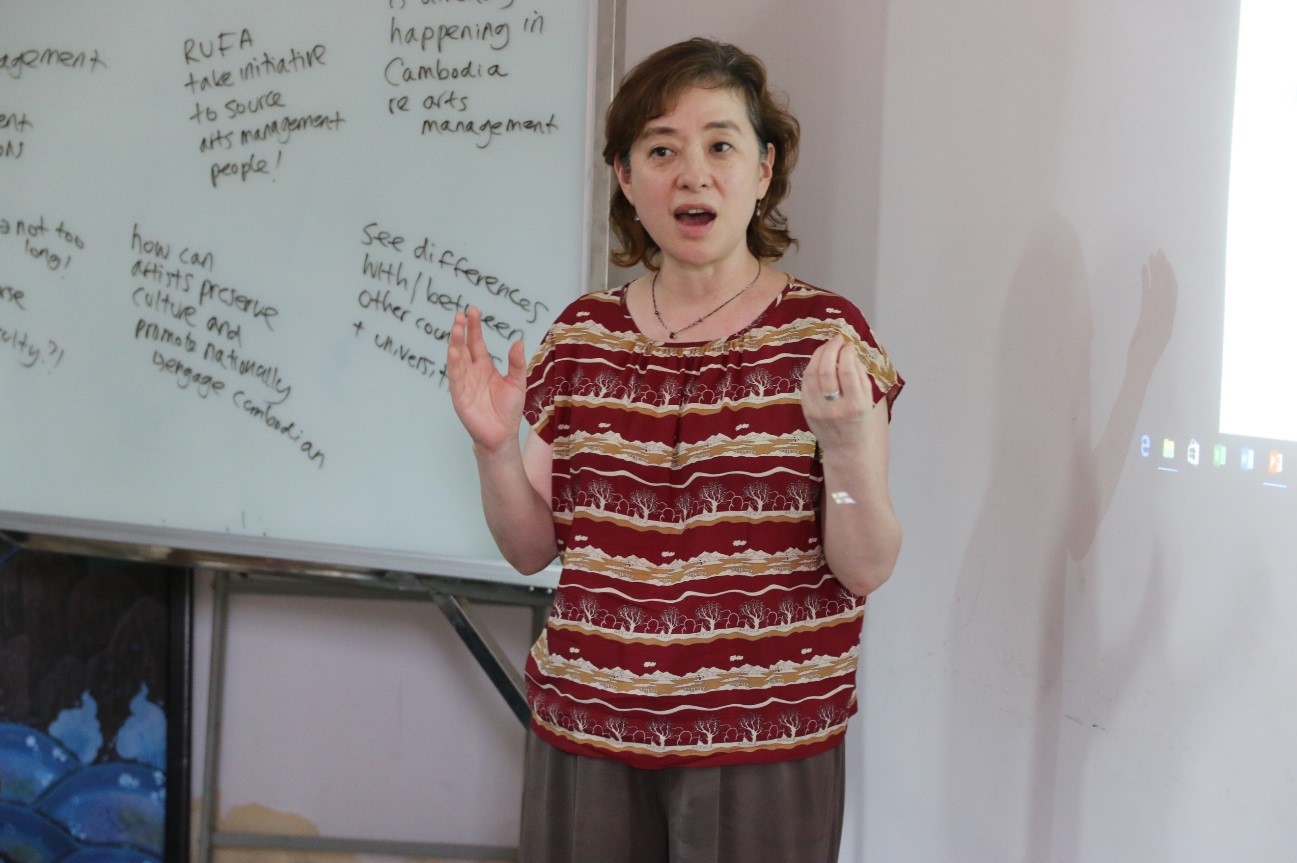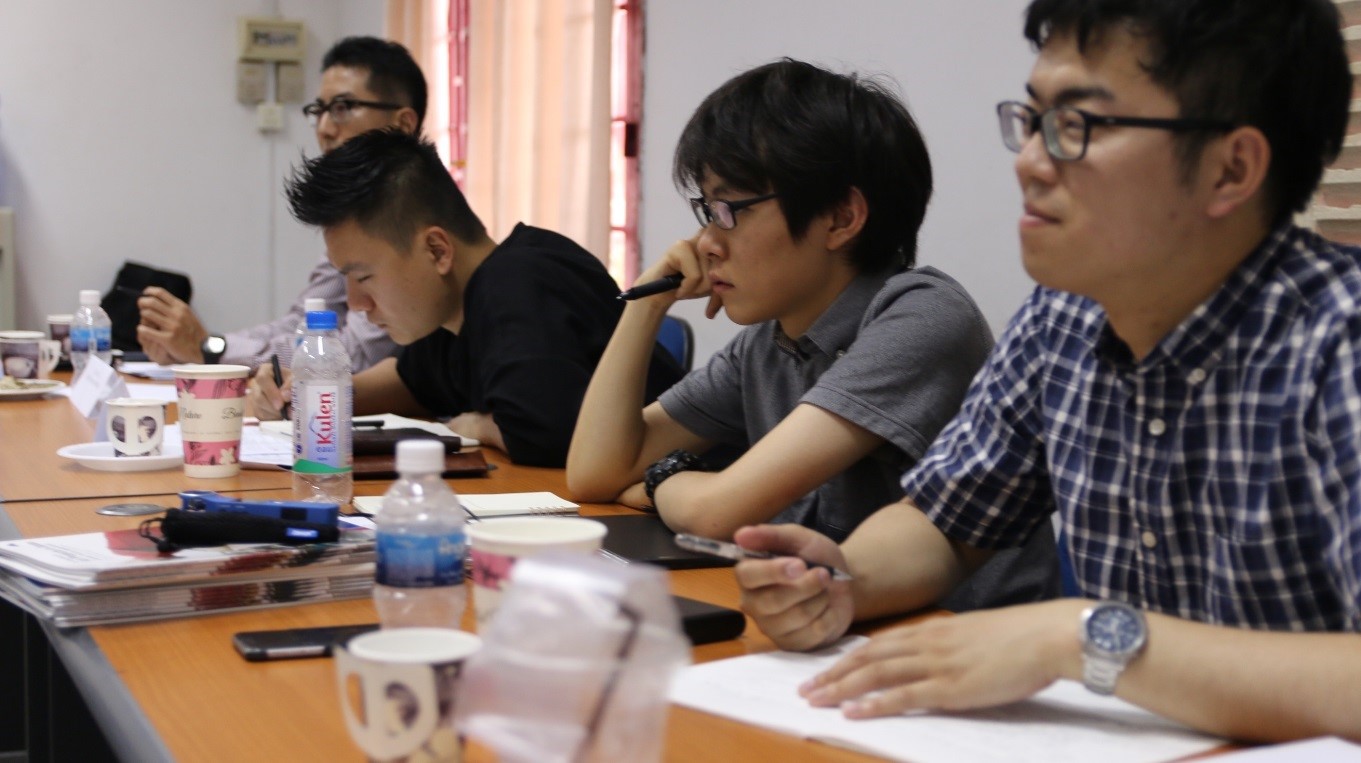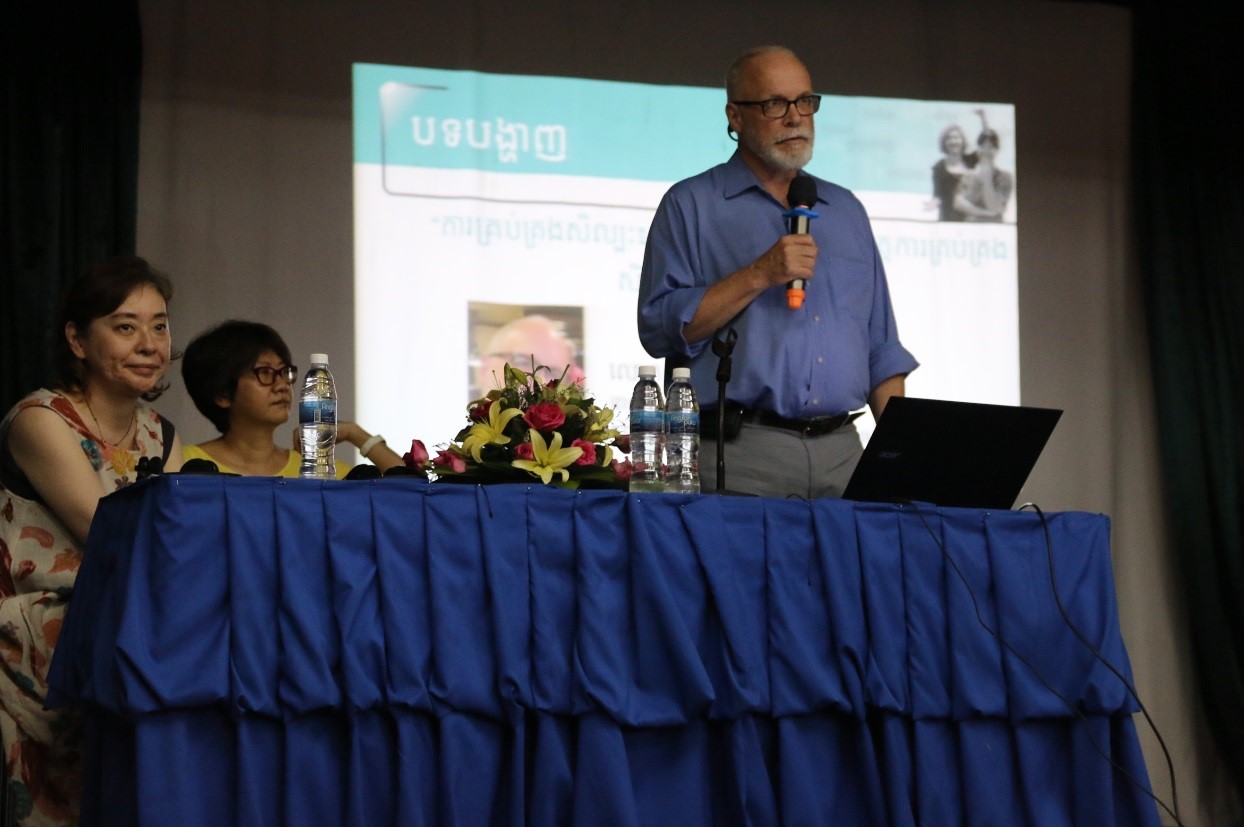 The venue was filled with RUFA students and general participants, who actively asked questions.
During their stay in Cambodia, the students of Tokyo Geidai participated in a study tour organized by RUFA's architecture students. They visited an art project that utilized buildings scattered all over the city of hnom Penh.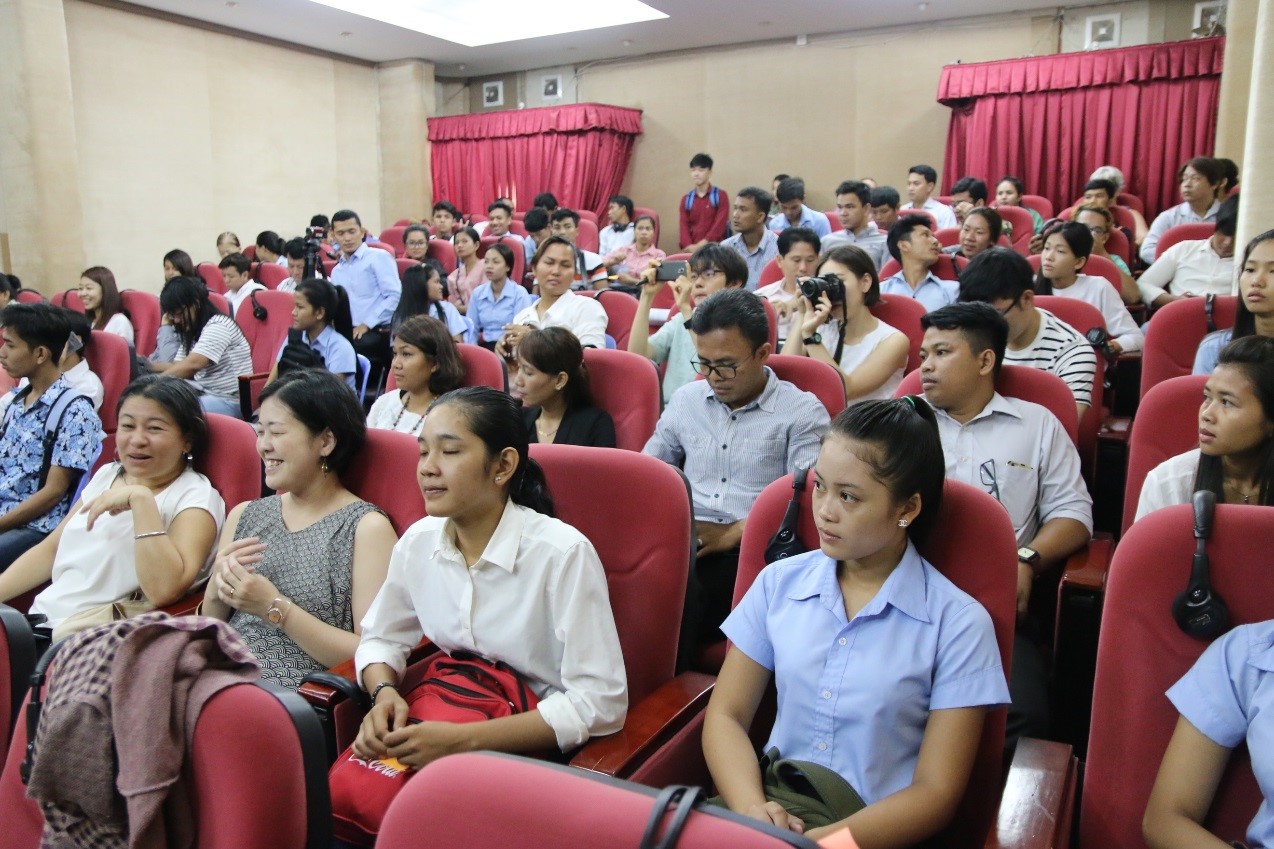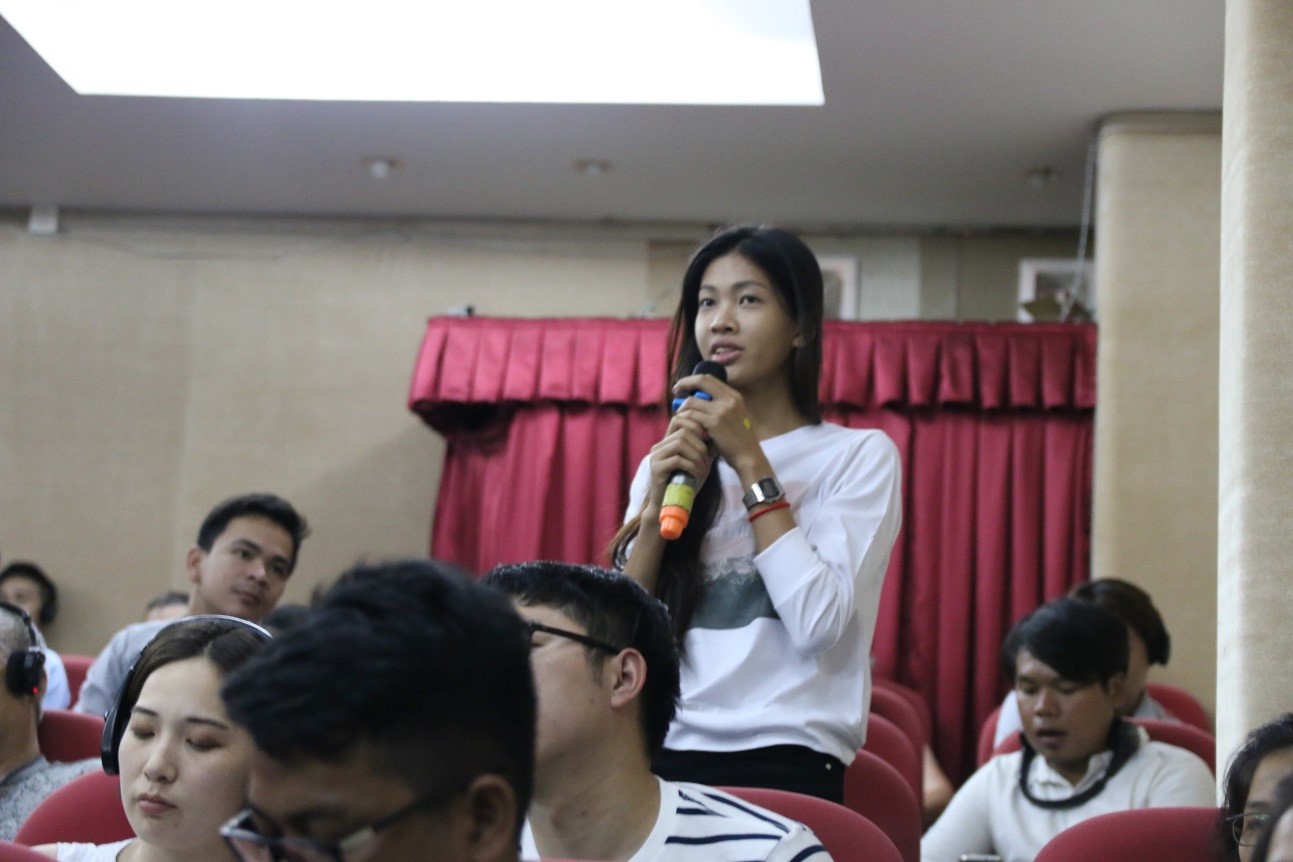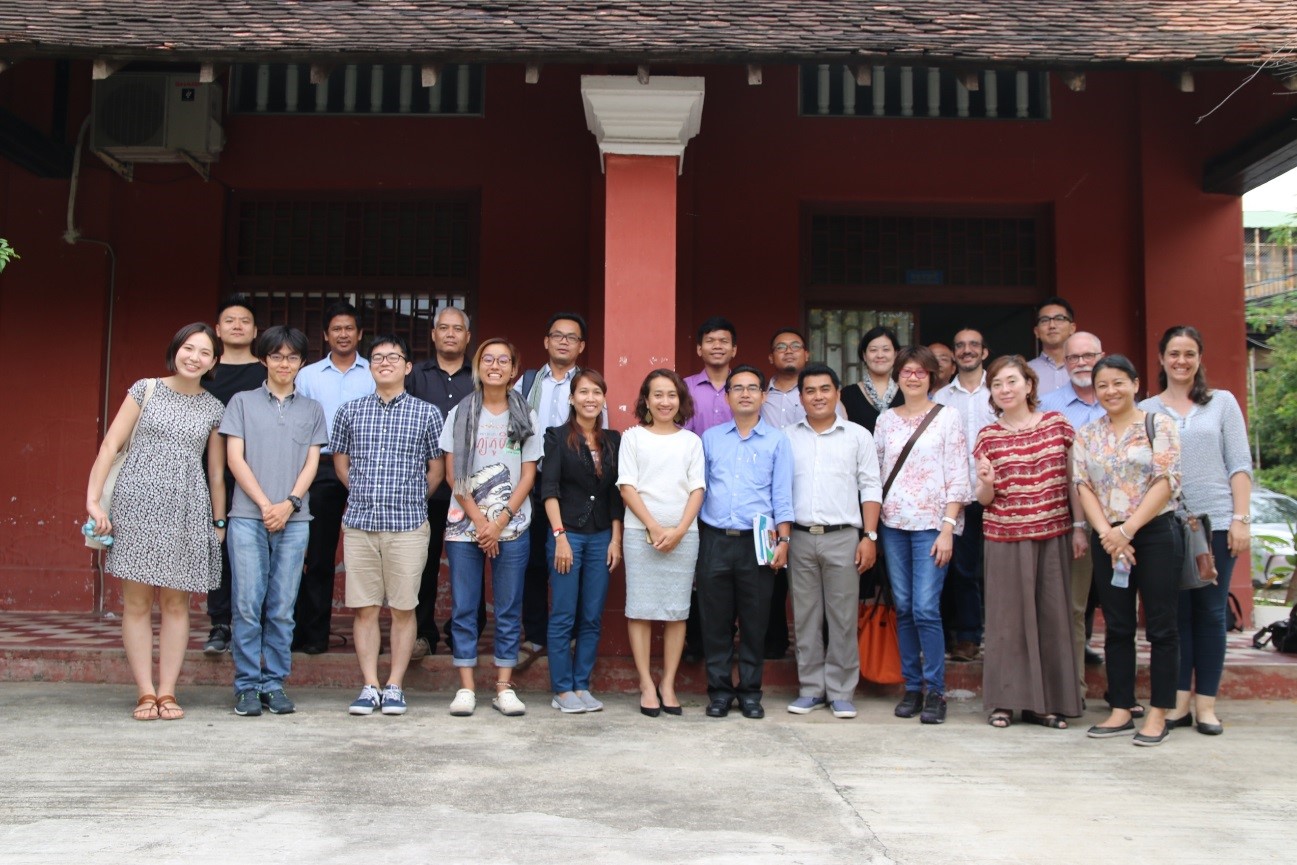 *This project is part of Tokyo Geidai's initiative "Multi-faceted promotion by art-cultural exchange between Japan and ASEAN", which was adopted under the Inter-University Exchange Project, Promotion of Inter-University Exchange in the ASEAN Region (Type B) by the Ministry of Education, Culture, Sports, Science, and Technology (MEXT).