東京/台北・アートリサーチ・ワークショップ 2017
Taipei-Tokyo Art Research Workshop 2017
May 09, 2018
基本情報
研修者:東京藝術大学 国際芸術創造研究科の学生
研修先:台北市(台湾)
研修期間:2017年9月7日~9月11日
研修の成果
2017年9月7~11日の5日間、国際芸術創造研究科を主とした本学の学生が、国立台北藝術大学との国際交流研修旅行を台北市で行いました。将来の目的が似通った国外の同世代との交流の機会を持つことで、学生の国際的な視野が広がる貴重な経験となりました。
台湾では今、自国の歴史や社会問題を取りあげる美術家やキュレーターが増えています。今回のアートリサーチを通して、本学の学生が、平和公園やニニ八記念館、あるいは台北市美術館や台北市現代美術館などを訪問したことは、その背景にどのような近代以降の歴史があるのか、また、日本と台湾の歴史や文化の違いが現代の芸術にどのような影響を持つのかを考える機会となり、参加者一人一人の国際感覚をさらに醸成していく手助けとなりました。さらには、台湾の美術や音楽の活動拠点やオルタナティブアートの拠点、また日本と異なる都市の成り立ちに触れ、社会のなかで「芸術」というものが置かれている位置づけを自国のそれと比較検討する機会になりました。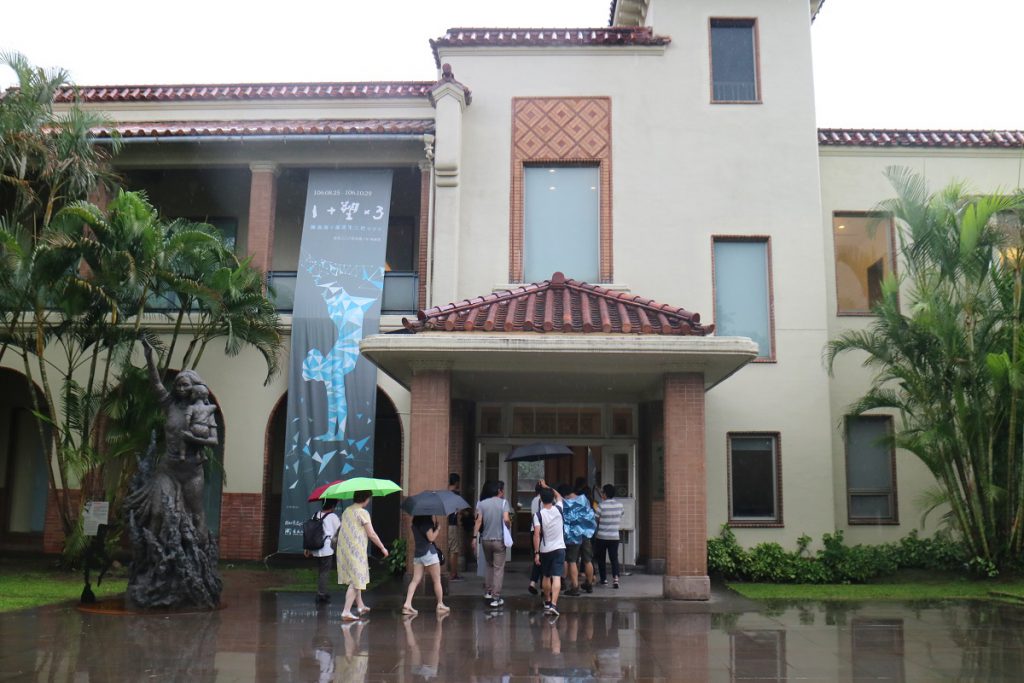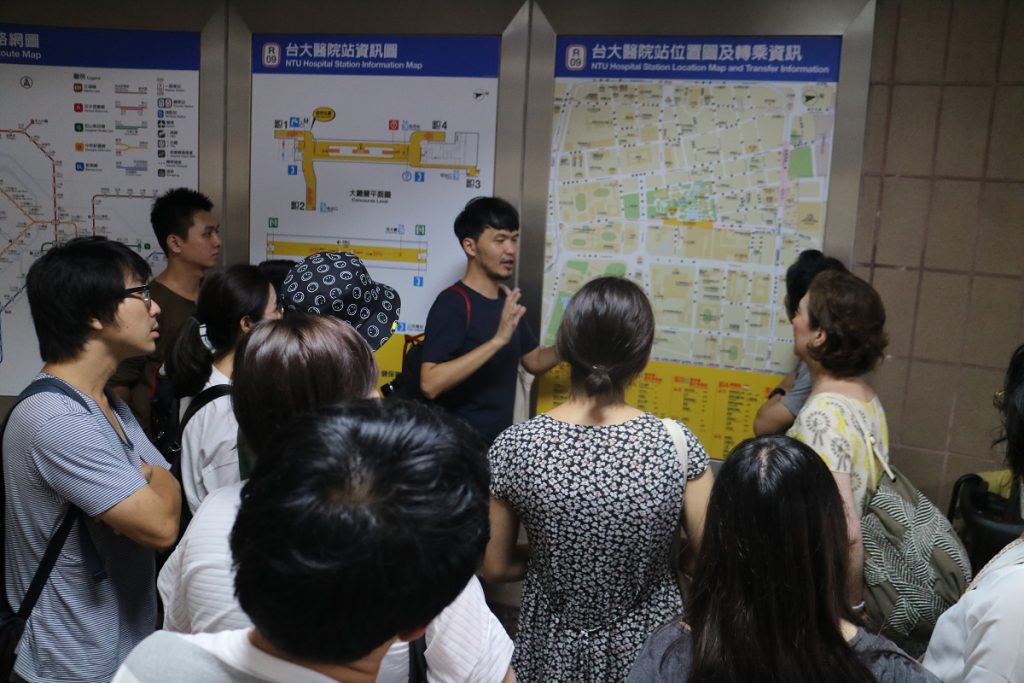 これらの経験を踏まえて、最終日におこなったグループディスカッションでは、お互いの国の歴史や社会、文化、芸術に関するさまざまな議論が活発に交わされ、学生相互の親善や、学際的な教育のための国際交流事業の意義を、改めて確認することができました。受入校の国立台北芸術大学も国際化の先進事業を実施しており、その責任者であるリン・ホンジョン氏(副教授/キュレーター)とお互いの共通点や目指す姿を共有することができたことは、本学学生にとって大変有意義な機会となりました。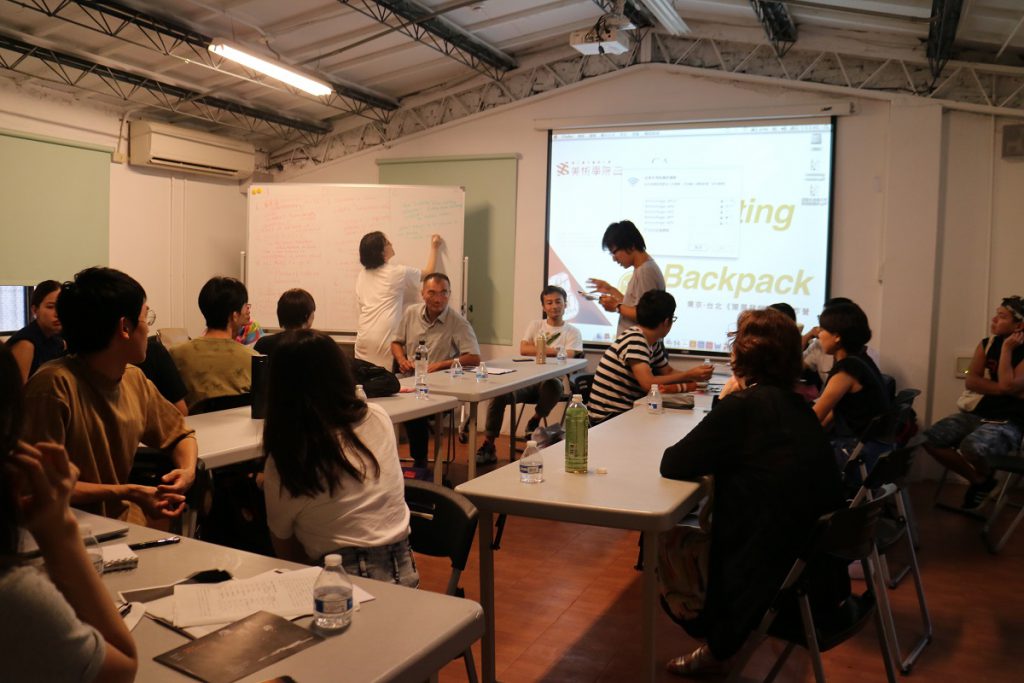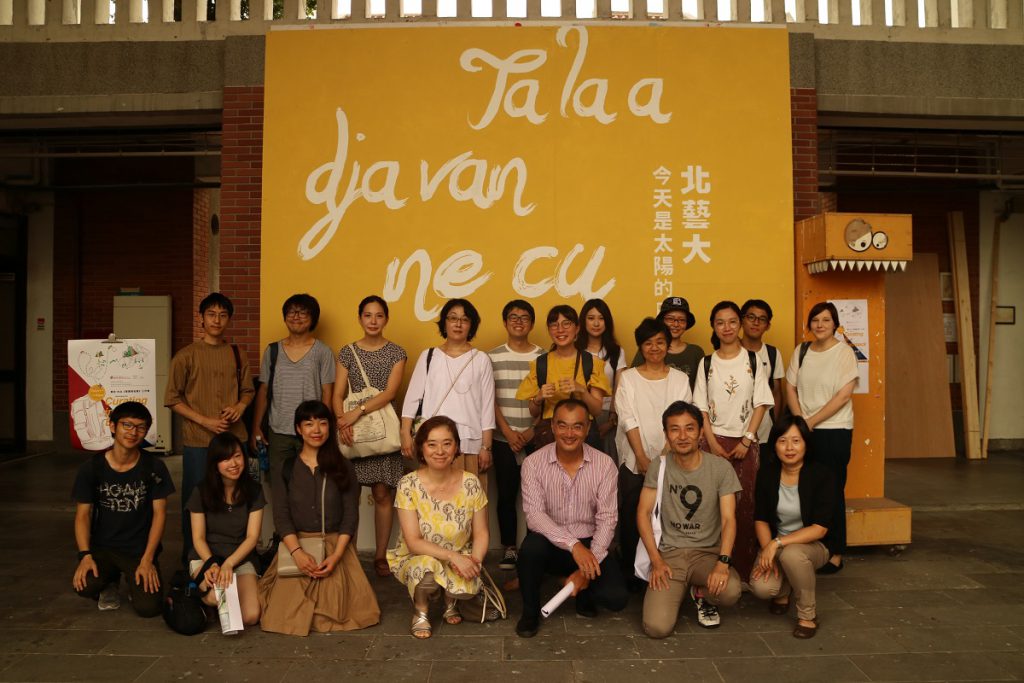 Basic Information
Participant:Students of the Graduate School of Global Arts
Location: Taipei, Taiwan
Period: September 7-11, 2017
Achievements
An international exchange study tour was undertaken by the students of the Graduate School of Global Arts of Tokyo University of the Arts (Tokyo Geidai) at Taipei National University of the Arts in Taipei from September 7 to 11, 2017. The participating students had valuable experiences that expanded their views by spending time together with local students of similar age with common future goals.
Recently, more and more artists and curators are starting to deal with history and social issues in Taiwan. Through visiting various museums, including the 228 Peace Memorial Park, the Taipei 228 Memorial Museum, the Taipei City Museum and Taipei Museum of Contemporary Art, the participating students of Tokyo Geidai were given an opportunity to think about social backgrounds of such trends and the history of modernization of Taiwan, as well as how historical and cultural differences between Japan and Taiwan have impact on contemporary art in each country, which helped them foster their global mindset. In addition, the students visited various hub sites of fine art and music, as well as alternative art spaces in Taipei, and learned about the history of the city of Taipei that is different from those of the cities in Japan. These visits served as an opportunity to compare the role of the arts in each country's society.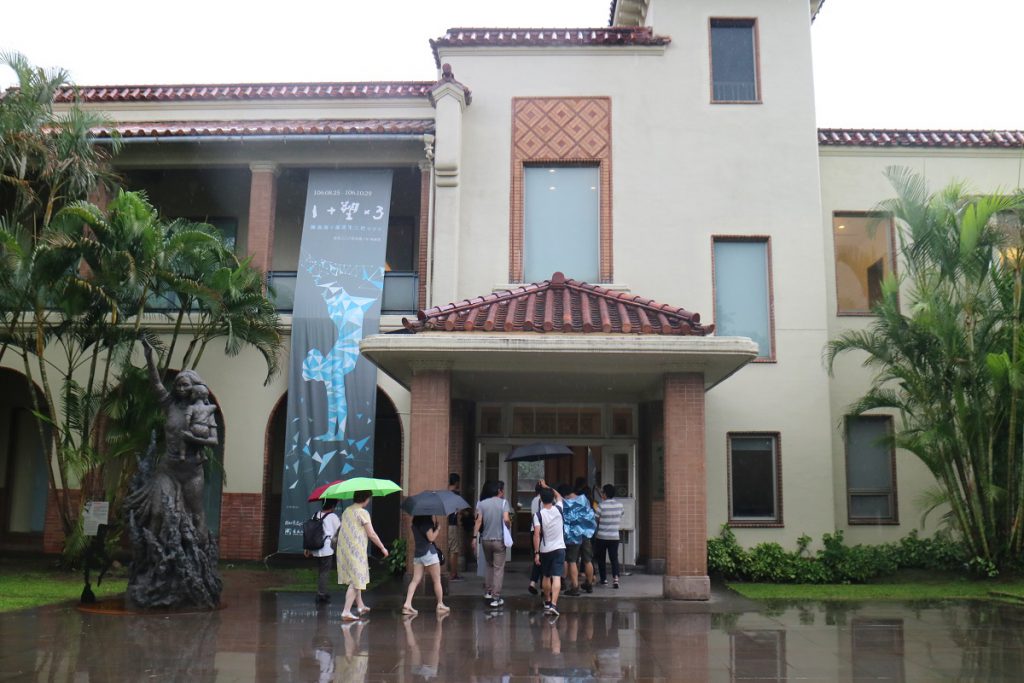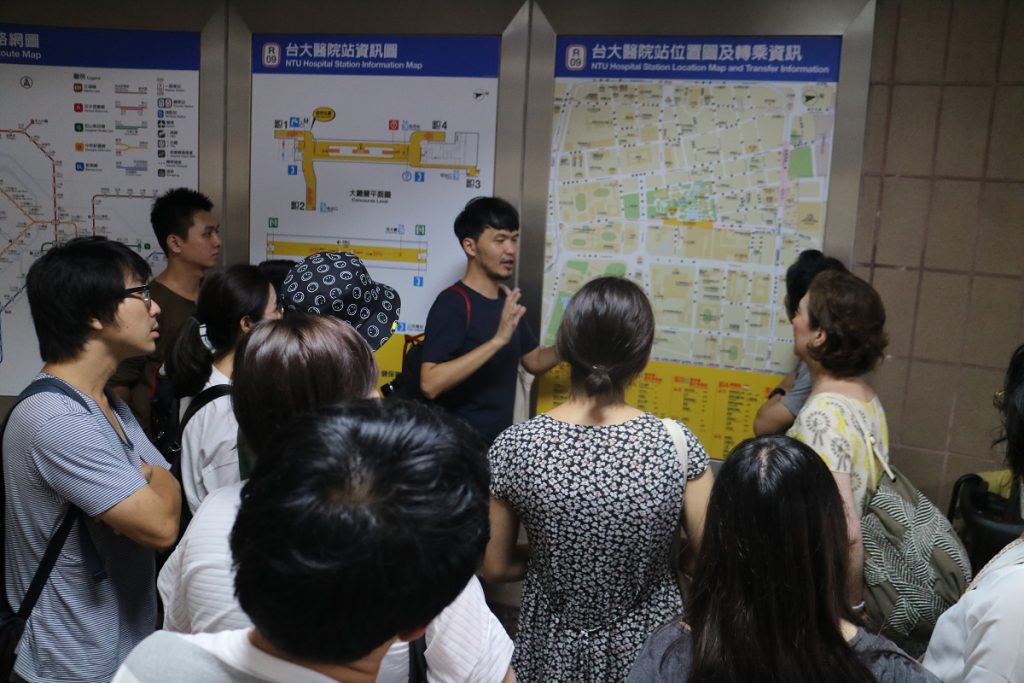 Based on these experiences, on the last day of the trip, they had an active discussion with local students, through which the significance of international exchange for facilitating friendships among students and cross-disciplinary education was re-confirmed. The Taipei National University of the Arts has also been implementing leading-edge project for globalization. Thus, it was a valuable opportunity to share a common ground and goals with Professor and Curator LIN Hongjon, who is responsible for the globalization initiatives of the university.