2018年度海外留学相談会(前期)
2018 Spring Semester Study Abroad Information Session
July 06, 2018
2018年6月18日(月)、上野キャンパス美術学部第六講義室において、国際企画課主催による海外留学相談会を実施しました。本相談会は海外留学に興味を持っている学生を対象として、留学計画・準備を進めるうえでの一助としてもらうために企画されたものです。海外留学に興味はあるものの具体的な進め方が全くわからない、といった学生のために、留学の基本情報の紹介を行った上で、留学経験者による体験談の発表、個別相談対応を行いました。定員70名の会場に立ち見の参加者が出るほどの盛況ぶりで、藝大生の留学への関心の高さがよく伺えました。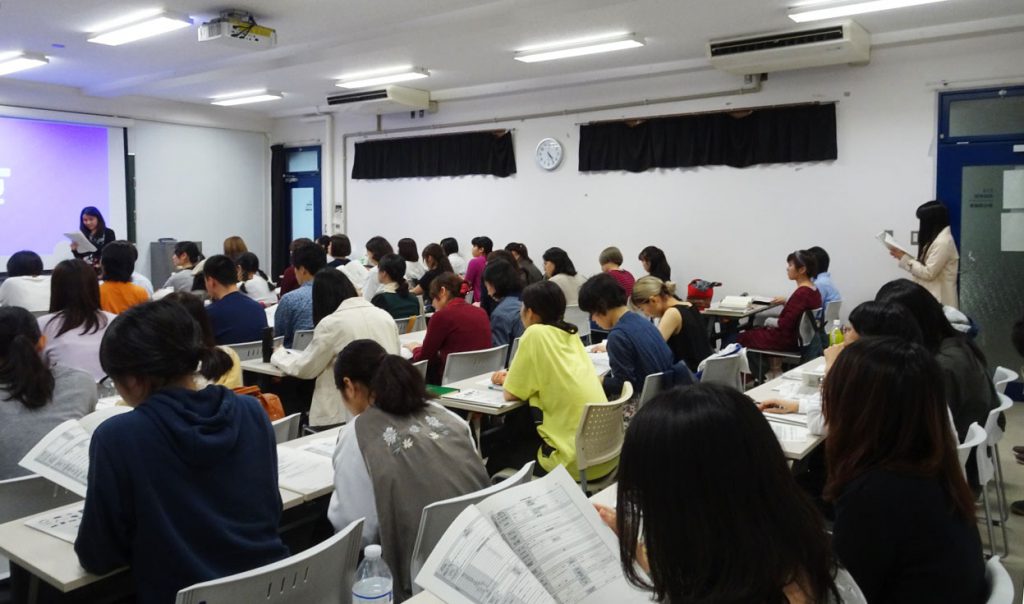 まず、国際企画課より海外留学にあたって必要となる各種事項の紹介を行いました。本学での留学支援体制や留学情報の収集の仕方、語学試験情報、留学に係る奨学金情報など留学を考えた際に準備するべき事柄や、危機管理・保険など留学中に注意すべき事項について説明しました。
次に、トビタテ!留学JAPAN日本代表プログラムを利用して留学を行った本学の学生3名に留学経験を発表してもらいました。美術学部、美術研究科博士課程、音楽研究科修士課程といったそれぞれ課程、専攻、留学先の異なる3名が自身の留学を振り返り、参加者にアドバイスを送りました。留学先を決めたきっかけや留学先の情報収集方法、奨学金の獲得といった留学前にかかわることや、実際の学習内容やエピソード、留学後の自身の変化や今後の目標など留学が今後の糧になっている様子の発表に、参加者は熱心に耳を傾けていました。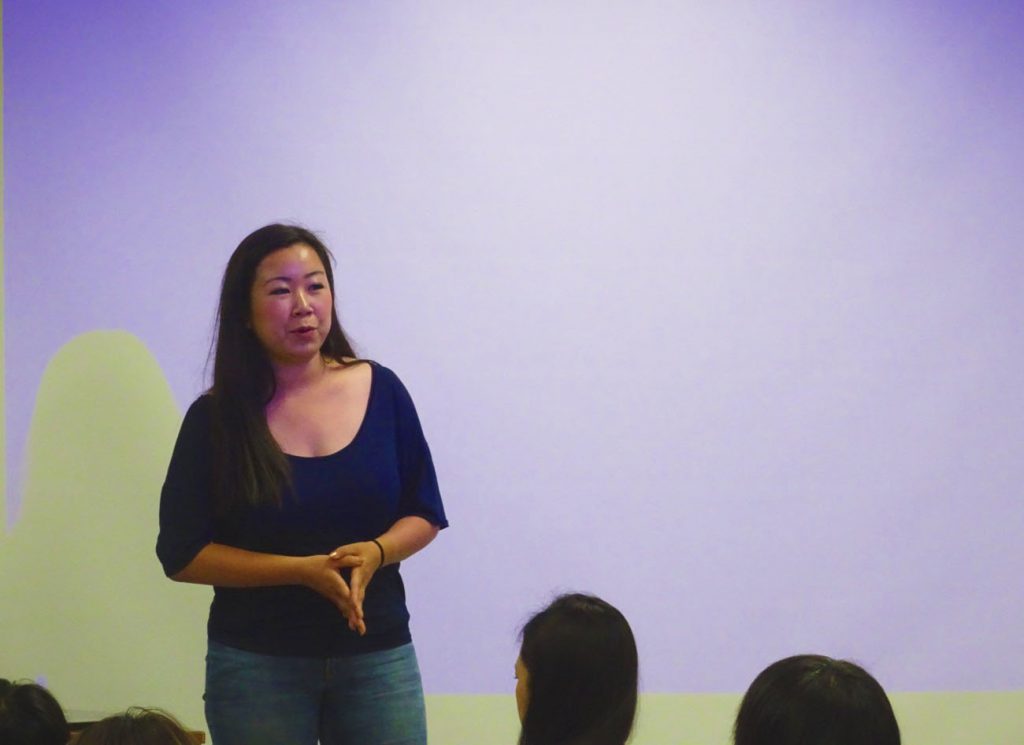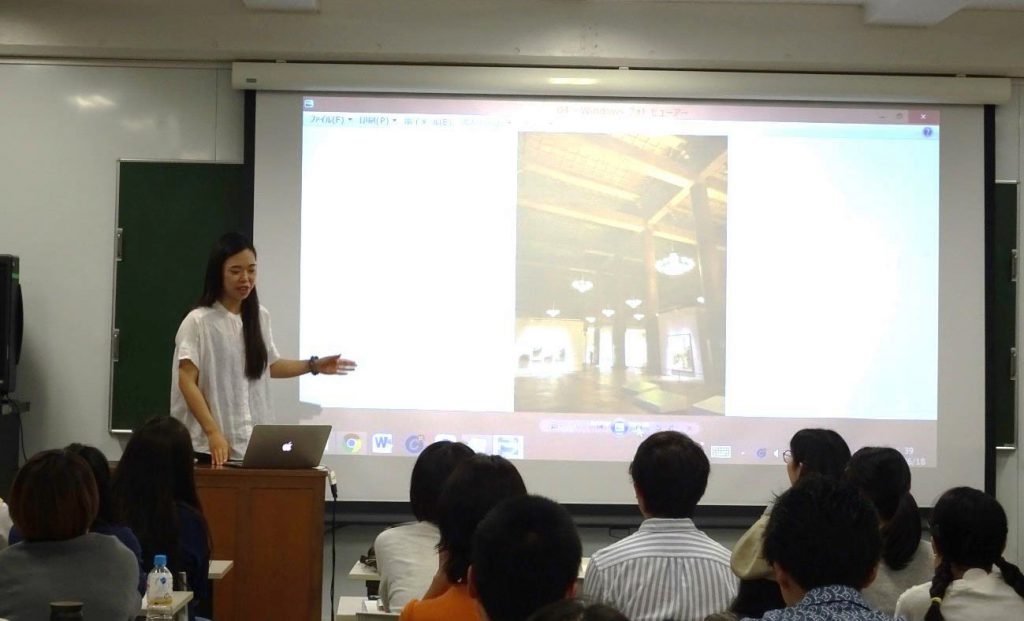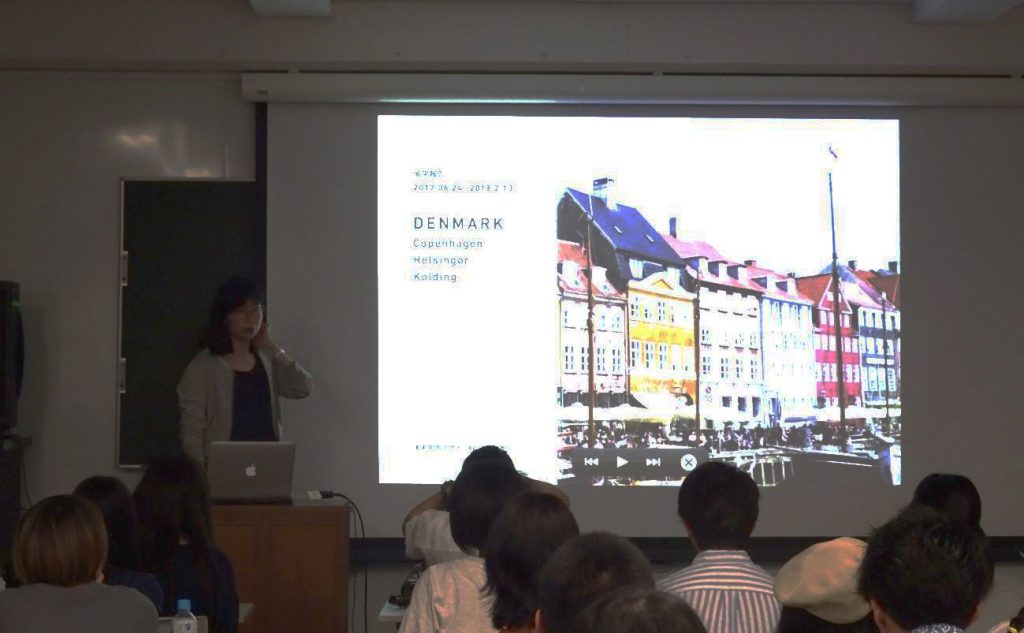 体験談の発表後は個別相談時間となり、国際企画課職員、グローバルサポートセンターの井谷特任教授、体験談を発表してもらった学生のほか、トビタテ!留学JAPAN日本代表プログラムの修了生である映像研究科の学生と音楽研究科の卒業生がさらに加わり、参加者の学生からの質問に応じました。語学の準備期間や「トビタテ」の面接に関する質問など、参加者は疑問に思ったことを直接質問できる機会となり、情報交換が活発に行われました。
国際企画課とグローバルサポートセンターでは今後も、留学相談会の実施をはじめとした、海外留学を考えている学生へのサポートを引き続き行ってまいります。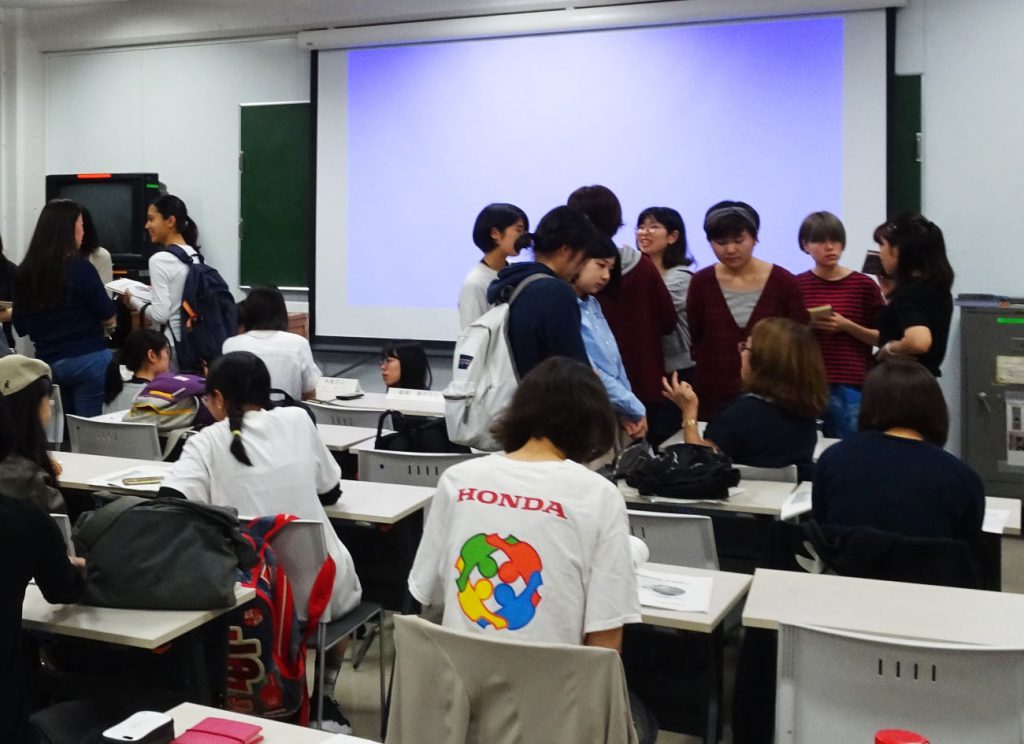 On June 18, 2018, a study abroad information session took place in the Faculty of Fine Arts Lecture Room 6 on Ueno Campus of Tokyo University of the Arts, or Tokyo Geidai. It is an annual event organized by the international affairs office for students who are considering studying abroad while at Tokyo Geidai. For those who haven't started their research yet, the basics of studying abroad were covered briefly, followed by presentations and question-and-answer advising by students and faculty members who actually went overseas for their studies. The lecture room, which holds about 70 people, was so packed that some students had to stand at the back during the session. It is an indication that there are many students who are interested in overseas education.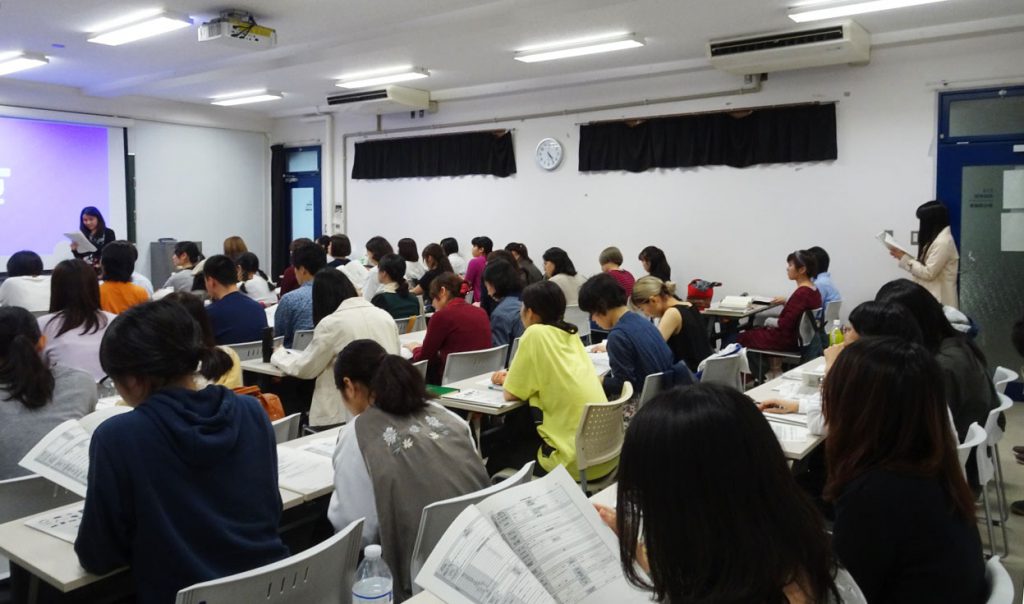 First, a staff member of the international affairs office spoke about the basics, such as points of contact for consultation and tips for gathering information. She also touched on key issues such as language requirements and financial aids, and important things to consider, such as risk management and insurance coverage while in a foreign country.
Subsequently, presentations were made by three students who gained international experience under the Tobitate! (Leap for Tomorrow) Study Abroad Initiative led by the Ministry of Education, Culture, Sports, Science and Technology. The presenters – an undergraduate student from the Faculty of Fine Arts, a master's student from the Graduate School of Music, and a Ph.D. student from the Graduate School of Fine Arts – who vary in course levels, majors, and study abroad destinations, shared their experiences and advice for the participating students. The audience was paying close attention as the three students talked about their preparation process – from what motivated them to study abroad to how they collected information and how they won their scholarship – and their firsthand experiences as international students, as well as how their international education had impacts on their lives and career goals.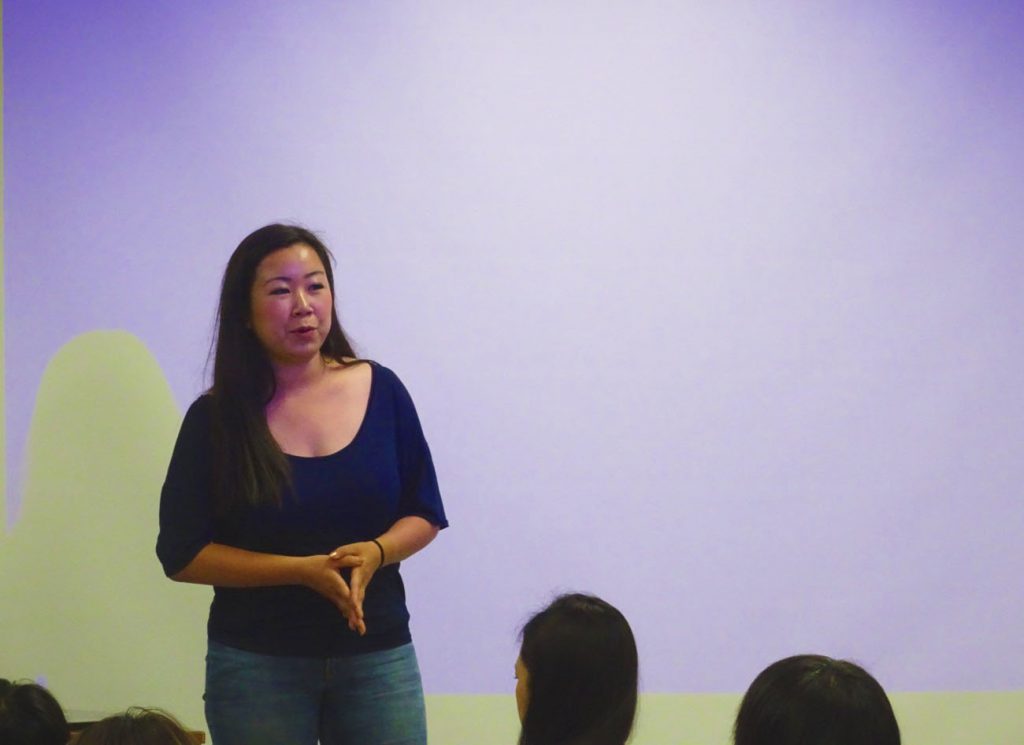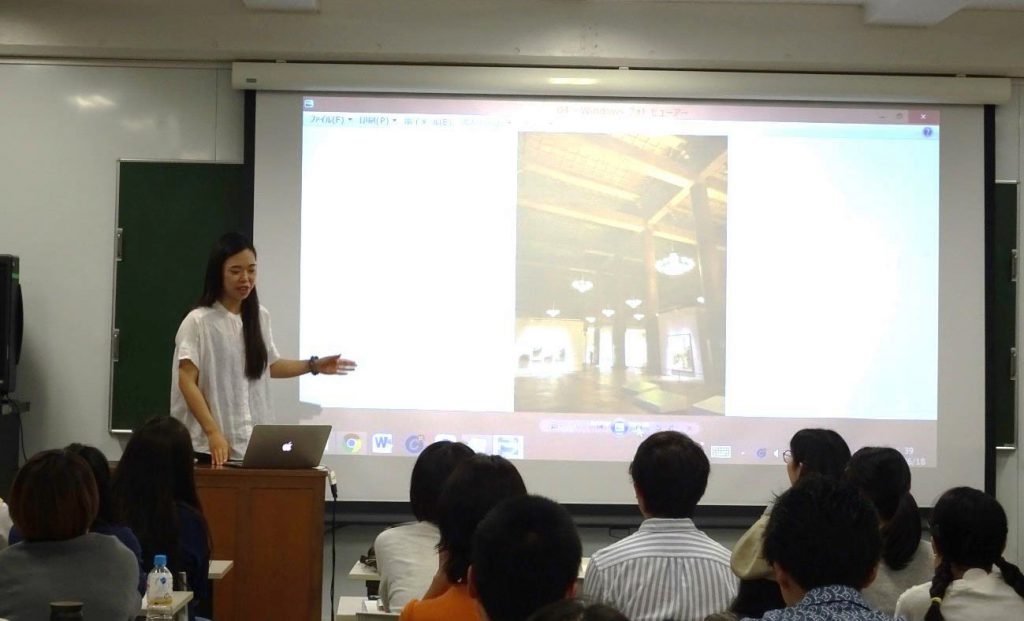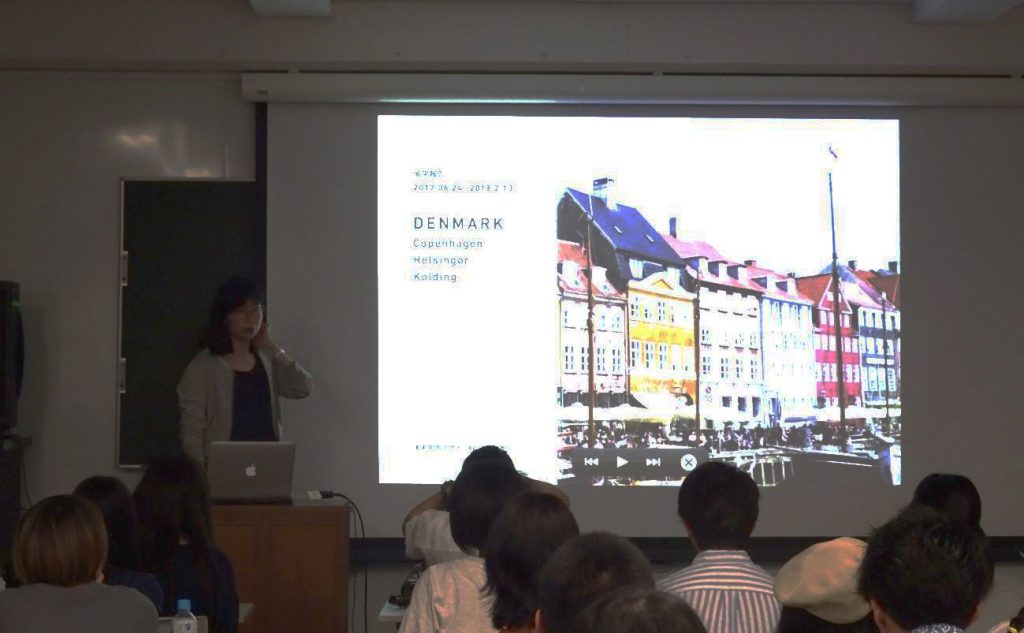 After the presentations, the question-and-answer advising took place. The three presenters were joined by Project Professor Itani from the Global Support Center, staff members of the international affairs office, and two other alumni of the Tobitate initiative – a master's student from the Graduate School of Film and New Media and a former master's student from the Graduate School of Music. They all helped participating students get a clearer picture of what it is like to study abroad by answering questions about language preparations and scholarship interviews. The advising time thus offered a good opportunity for students interested in studying abroad to speak to someone knowledgeable about it and sort out their ideas.
Through various occasions like this one, the international affairs office will continue to provide support for students considering studying abroad in close collaboration with the Global Support Center.