交流会館 2019年度第2回 防災訓練
The 2nd Emergency Drill at International House in Matsudo
December 23, 2019
2019年12月21日(土)、千葉県松戸市にある東京藝術大学国際交流会館で今年度2回目となる防災訓練を実施しました。
岡本美津子国際交流会館々長の挨拶に続き、馬橋消防署の方から地震と火災発生時の対応を説明いただいたのち、本学職員より日本での生活上の注意点についての説明を行いました。入居者たちは真剣に耳を傾け、積極的に質問をして防災対応への理解を深めていました。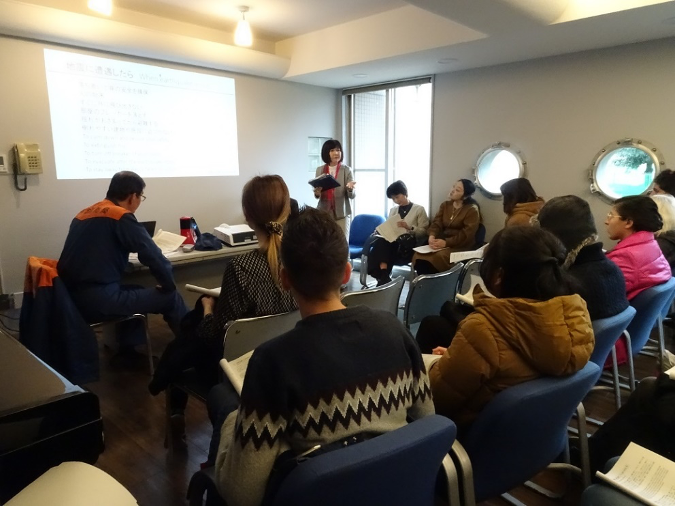 説明に続き通報訓練も行いました。消防署員から通報の仕方について説明を受けた後、入居者がペアになり練習し、最後に通報訓練装置を使って代表者が模擬訓練を行いました。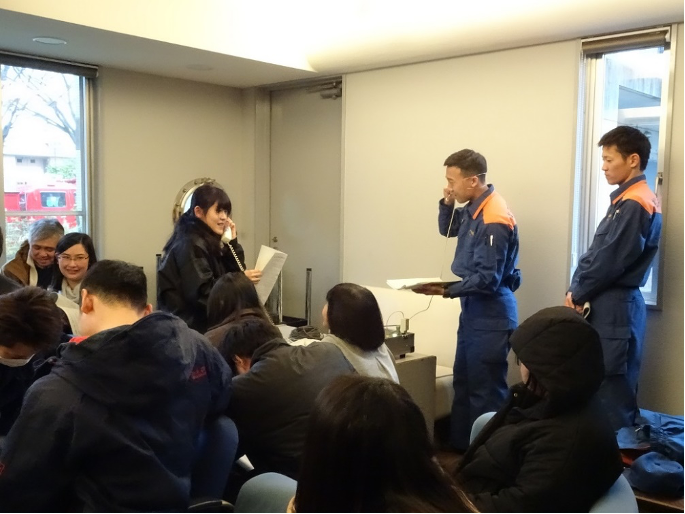 その後、入居者は交代で人体模型を使用した心臓マッサージやAEDの使用方法を訓練しました。この訓練中も様々な質問をして、消防署員が丁寧に回答し、充実した実習となりました。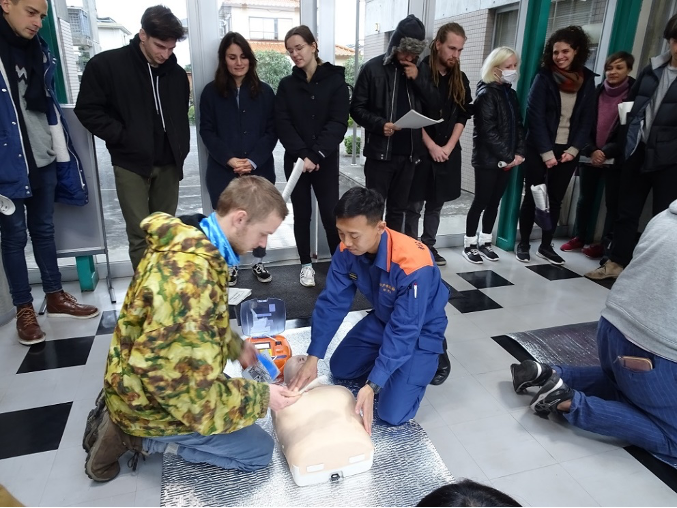 最後にベランダの避難はしごを使用した避難訓練を行いました。はしごの使い方や注意点等の説明を受け、数名が実際に避難はしごで階下へ降りました。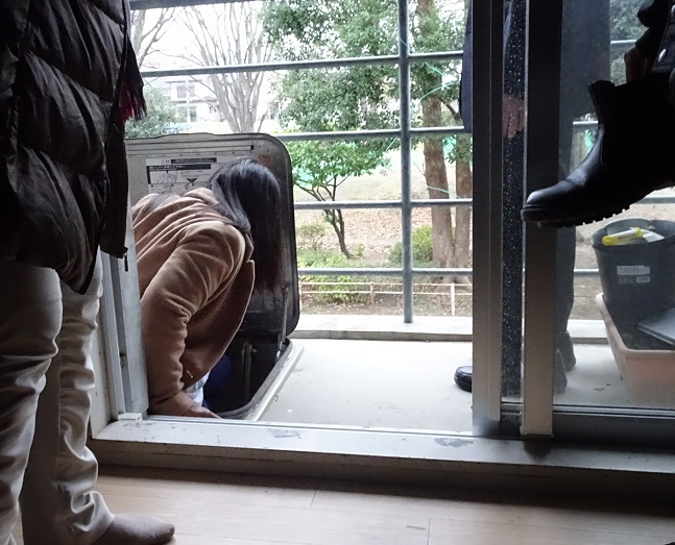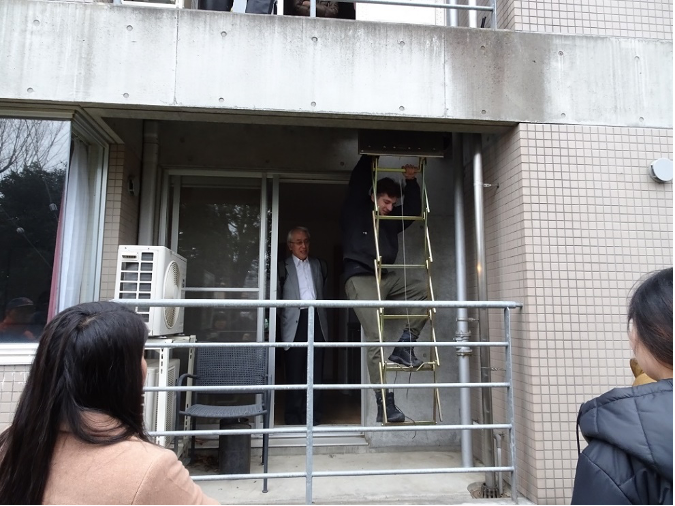 今回の訓練には、入居者のほとんどが参加し、それぞれが熱心に取り組んでいました。
訓練終了後に行われた馬橋消防署の講評では、入居者の熱心な参加が評価され、災害遭遇時には訓練を思い出して冷静な対応することの重要性と、そのために日頃から消火器の位置や避難経路、避難場所を確認しておくべきとの話がありました。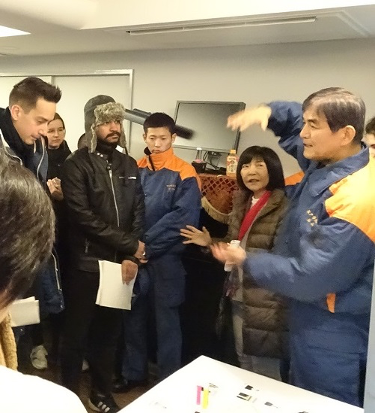 この防災訓練を通して得た知識を忘れずに、災害発生時には落ち着いて行動できるよう期待しています。
(国際企画課)
The second emergency drill for the year was held on December 21, 2019 at the International House in Matsudo, a dormitory for international students.
Following the opening speech by the director of International House, Mitsuko Okamoto, experts from Mabashi Fire Station of the Matsudo Fire Department explained about responses in the events of earthquakes and fires. Then a Tokyo Geidei staff member explained the cautionary points of living in Japan. The participants paid great attention to the explanations, actively asked questions, and deepened their understanding of disaster prevention measures.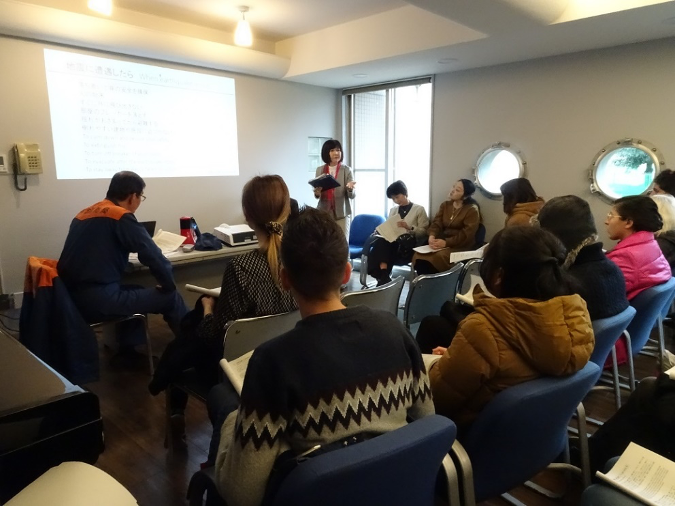 Next, "how to report emergencies" training was conducted. Instruction was given, the residents practiced in pairs, and then one of the residents conducted a simulation using a notification training device.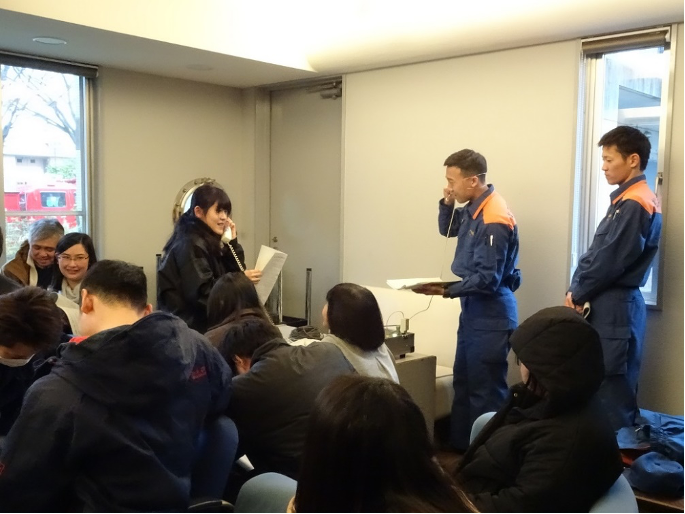 Then the residents conducted first-aid training with mannequins, learning skills in how to do a heart massage and use an AED. The usefulness of the training demonstrated by the various questions' participants asked, which were responded to by the fire department experts.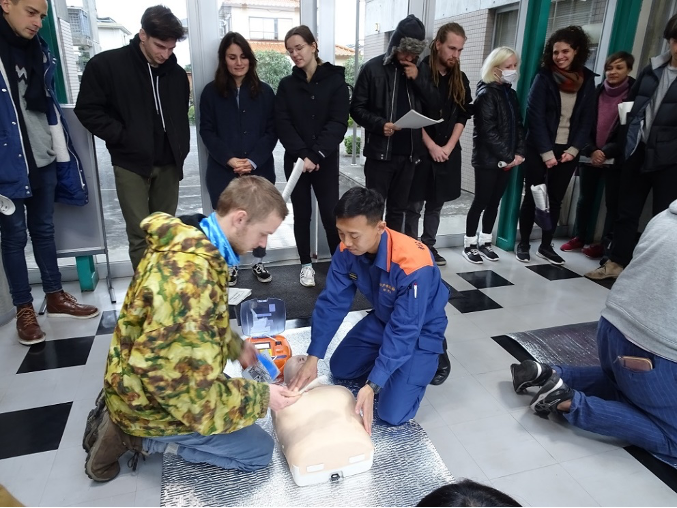 The final training was a drill using an evacuation ladder of the type which are installed on some of the balconies of the residence. The residents were instructed on key points for using them, and some volunteers tried descending on one.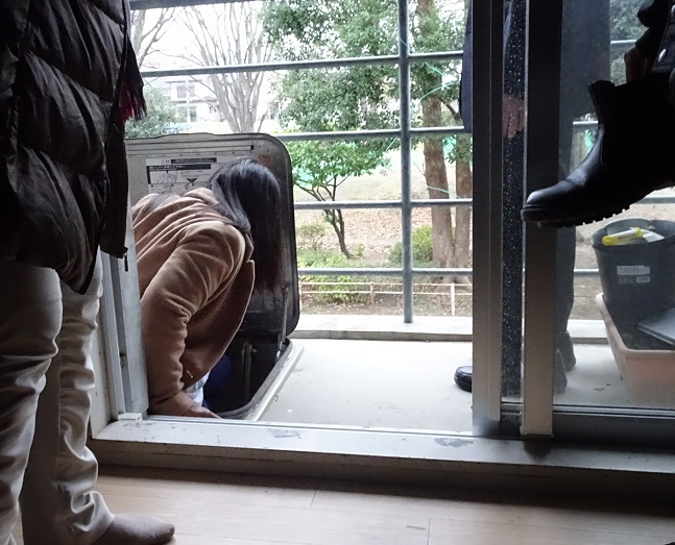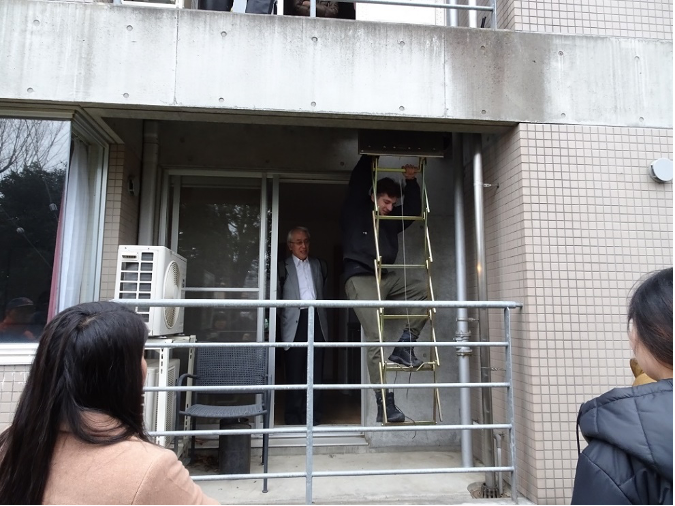 Most residents participated in the drill, and each of them gave full participation to it.
In a review from the Mabashi Fire Station following the drill, the enthusiastic participation of the residents was noted. In summary, it was also noted that it is important to remember the drills and to respond calmly when a disaster occurs, and to be familiar with the location of fire extinguishers, evacuation routes, and evacuation sites.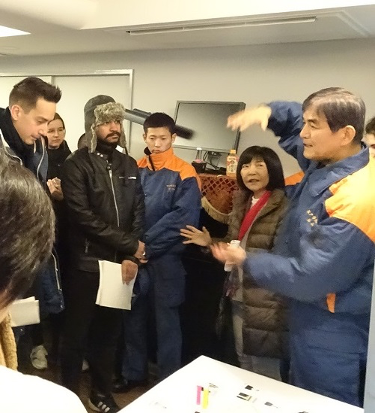 We hope that the knowledge gained through the drills will be useful for the residents so that they can act calmly should a disaster occur and be safe.
(International Affairs Division)