台北藝術大学陳学長の来学
A visit by President Chen Kai-Huang Chen of Taipei National University of the Arts
August 27, 2018
7月19日、国立台北藝術大学(以下、台北藝大)の陳愷璜学長、林宏璋教授(国立台北藝術大学開渡美術館館長)、吳岱融教授が、台北藝術大学訪日プログラム &Geidai公開フォーラム「台北藝大⇄東京藝大 ポストコロニアル・スタディ - 歴史の糸を探して彷徨うフィールドワーク報告」(7月22日)の開催にあたって、澤和樹学長を訪問されました。
同フォーラムは東京藝術大学と台北藝大における相互交流リサーチプログラムの一環として開催されたものです。
本学からは澤学長、熊倉純子大学院国際芸術創造研究科長、住友文彦准教授(大学院国際芸術創造研究科)が一行をお迎えし、澤学長より歓迎の挨拶がありました。
本学の美術学部・大学院美術研究科と台北藝大の美術学院は2009年に国際交流協定を結び、シンポジウムへの参加や留学生の受け入れなどの交流を行ってきましたが、今回の公開フォーラムの開催のほか、昨年9月には本学大学院国際芸術創造研究科がASAP事業「東京/台北・アートリサーチ・ワークショップ」の一環として台北藝大にてワークショップを行うなど、近年は美術分野以外の交流も行われています。
懇談では、定期的な交流活動を行っていくことや、音楽分野などの交流も増やしていくことなど、今後の交流関係強化の可能性について意見が交わされました。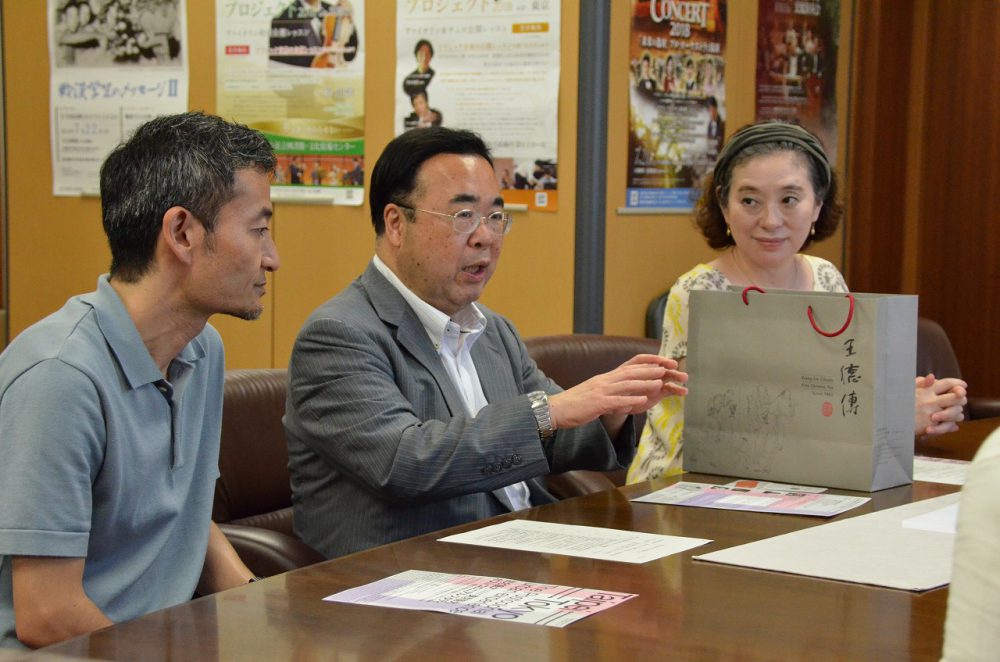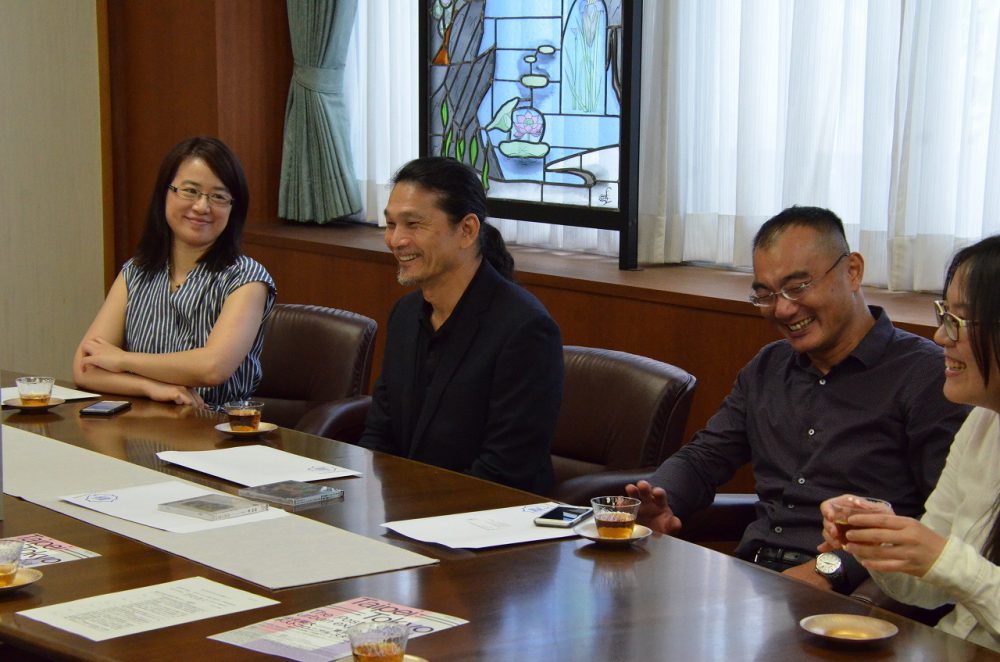 和やかな雰囲気の中、意見交換が行われた。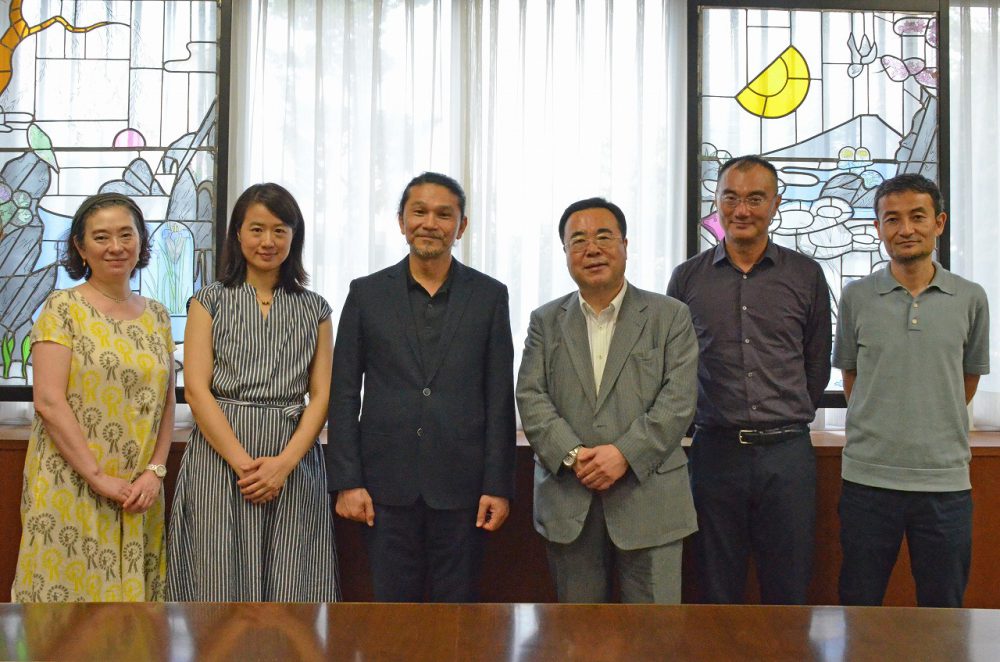 (左から)熊倉研究科長、吳教授、陳学長、澤学長、林教授、住友教授
On July 19, 2018, President Kai-Huang Chen, Prof. Honjohn Lin (Director of the Kuandu Museum of Fine Arts) and Assistant Prof. Dai-Ron Wu from Taipei National University of the Arts (TNUA) visited President Kazuki Sawa, ahead of the opening of TNUA's Japan visit program, "& Geidai Forum: Taipei ⇄ Tokyo The Postcolonial Urban Experience – Report on field work looking for threads of history." The forum was then held on July 22 at Tokyo University of the Arts (Tokyo Geidai) as part of the mutual exchange research program taking place between Tokyo Geidai and TNUA.
Tokyo Geidai's Faculty of Fine Arts and Graduate School of Fine Arts tied an international exchange agreement with TNUA's School of Fine Arts in 2009, and they have been collaborating through participation in symposiums or exchanging students. But, in recent years, collaborations in fields other than fine arts are also being carried out. Besides the public forum aforementioned, the Graduate School of Global Arts, for example, held a "Tokyo/Taipei Art Research Workshop" at TNUA in September 2017, as a part of Tokyo Geidai's overseas training program called Arts Study Abroad Program (ASAP).
The meeting saw an exchange of views regarding the possibility of further strengthening partnership through promoting more collaborations in the field of music as well as continuing to conduct exchange activities on a regular basis.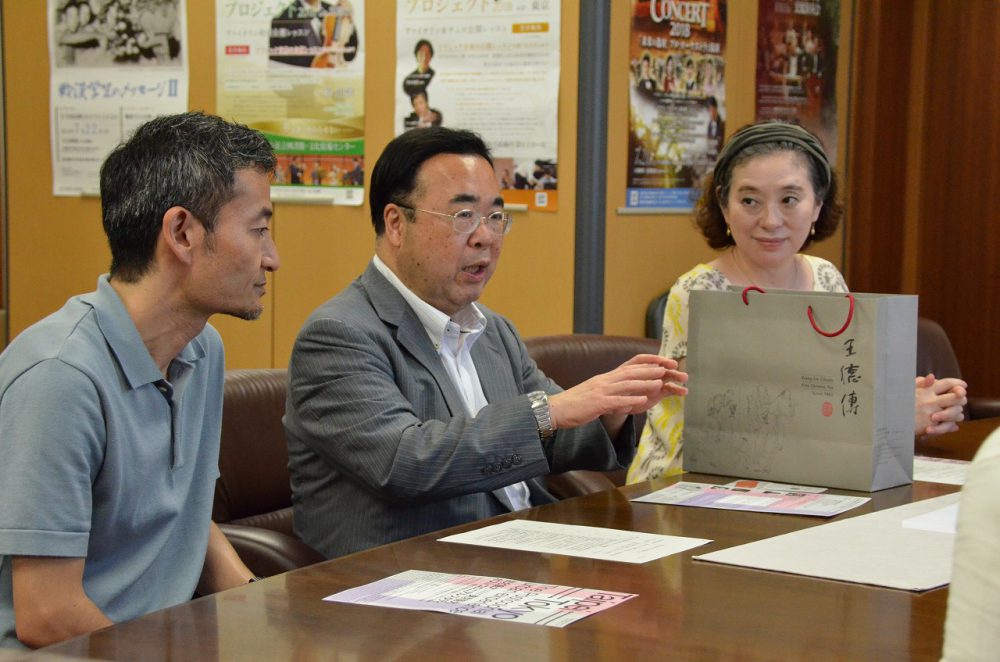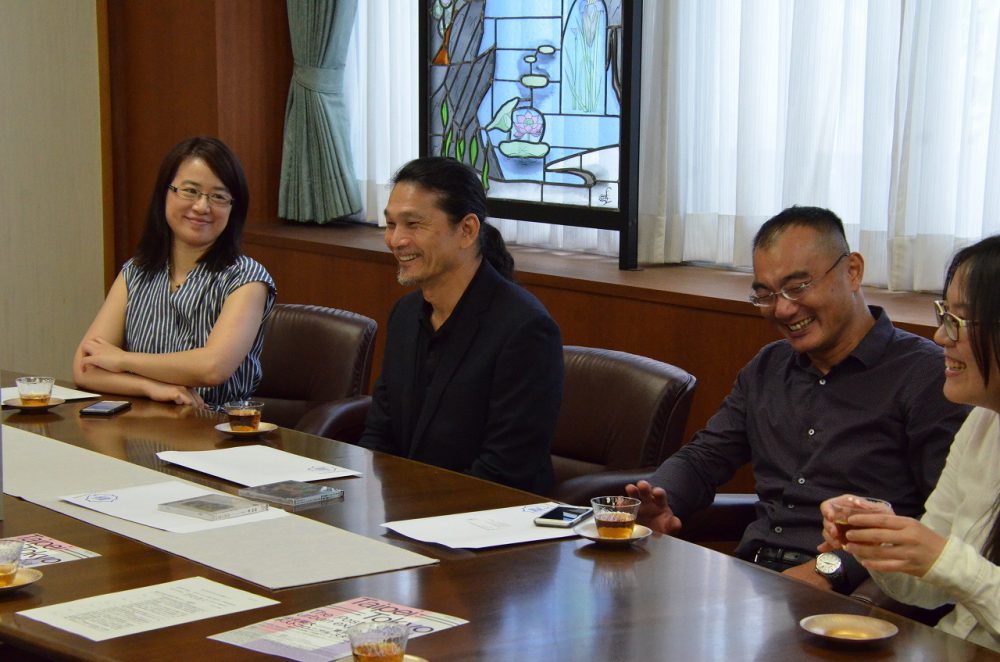 Exchanging views and ideas in a relaxed environment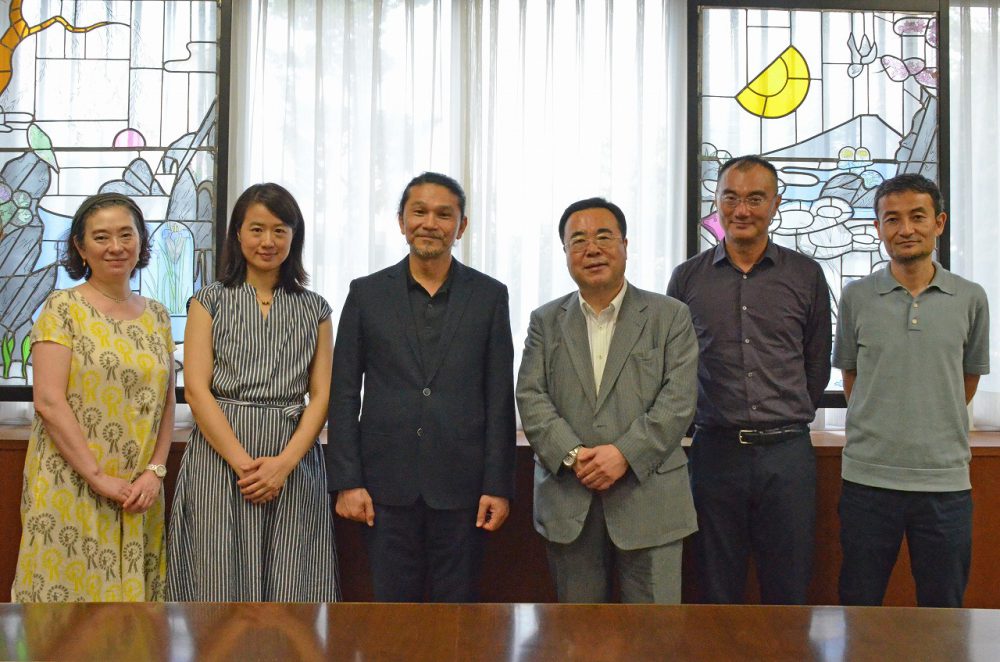 (From left to right) Dean of the Graduate School of Global Arts Kumakura, Prof. Wu, President Chen, Prof. Lin and Associate Prof. Sumitomo