日本人学生と留学生の交流授業2018春学期
The 2018 Spring Semester Joint Class for Japanese and International Students
September 14, 2018
2018年6月28日と7月4日、言語・音声トレーニングセンター開講の日本語クラス(石田恵里子特任講師担当)に参加している留学生と、「英語アカデミック・スキル(上級)Ⅰa・Ⅰb」(磯部美和准教授担当)を履修する日本人学生との交流授業が行われました。
まずいくつかのグループに分かれ、自由に話しながら知り合う時間を持ちました。初めて出会った学生たちでしたが、すぐに打ち解け、早速さまざまな話題で盛り上がりました。後に得た参加者からの感想では、この時間が一番楽しかったという声が多く聞かれました。自分のコミュニケーション能力を試し、今後の学習へのモチベーションを高める機会となりました。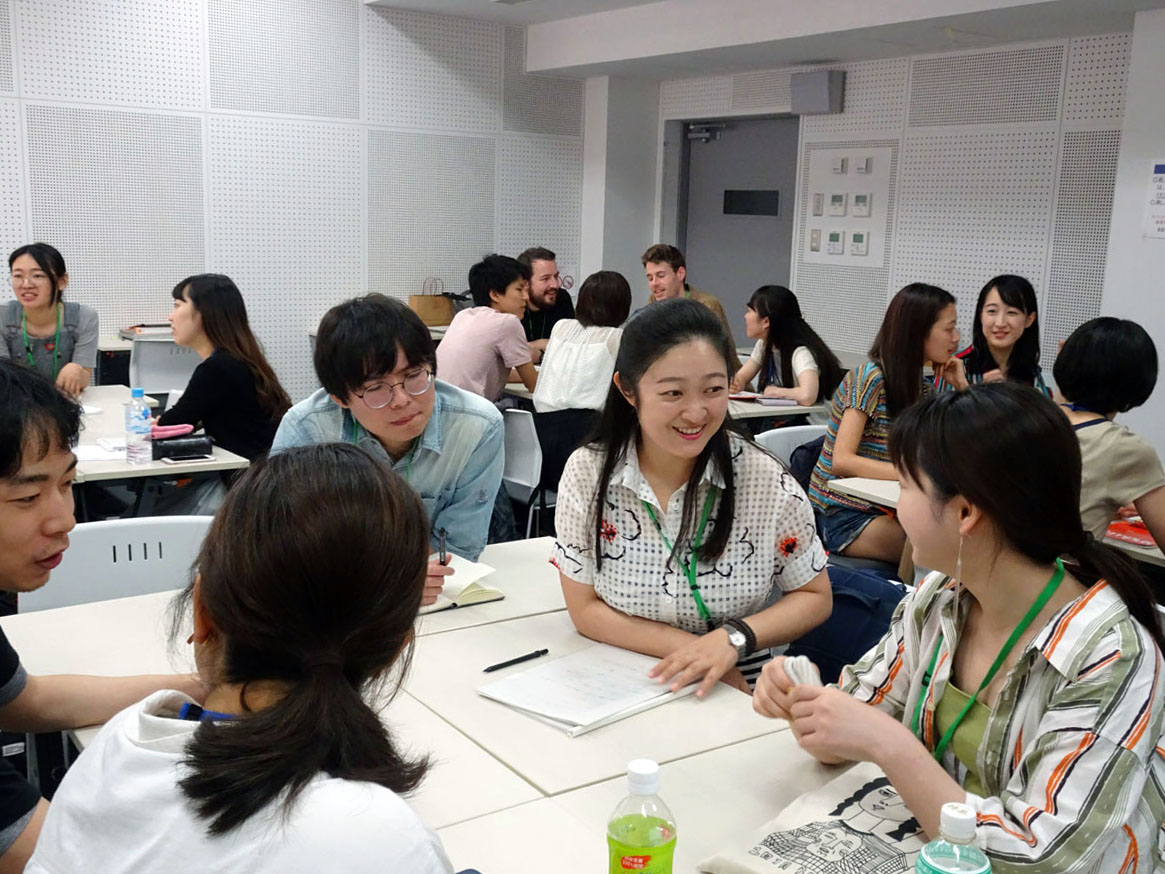 つぎに、留学生が日本語で出身の都市を紹介するスピーチをしました。観光名所や自然、町の行事、名物の食べ物などについて説明し、「みなさんぜひ来てください!」とアピールしました。興味深い発表のあと、いろいろな質問が出されました。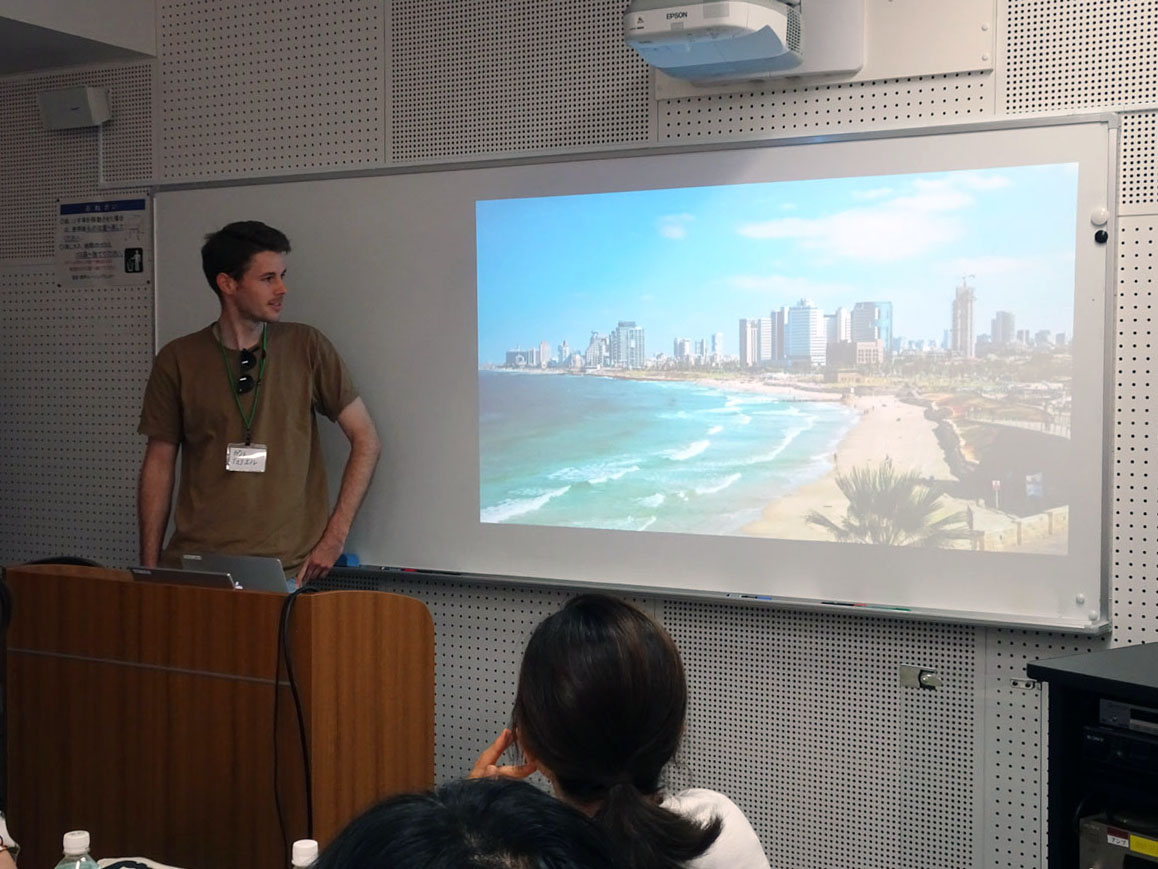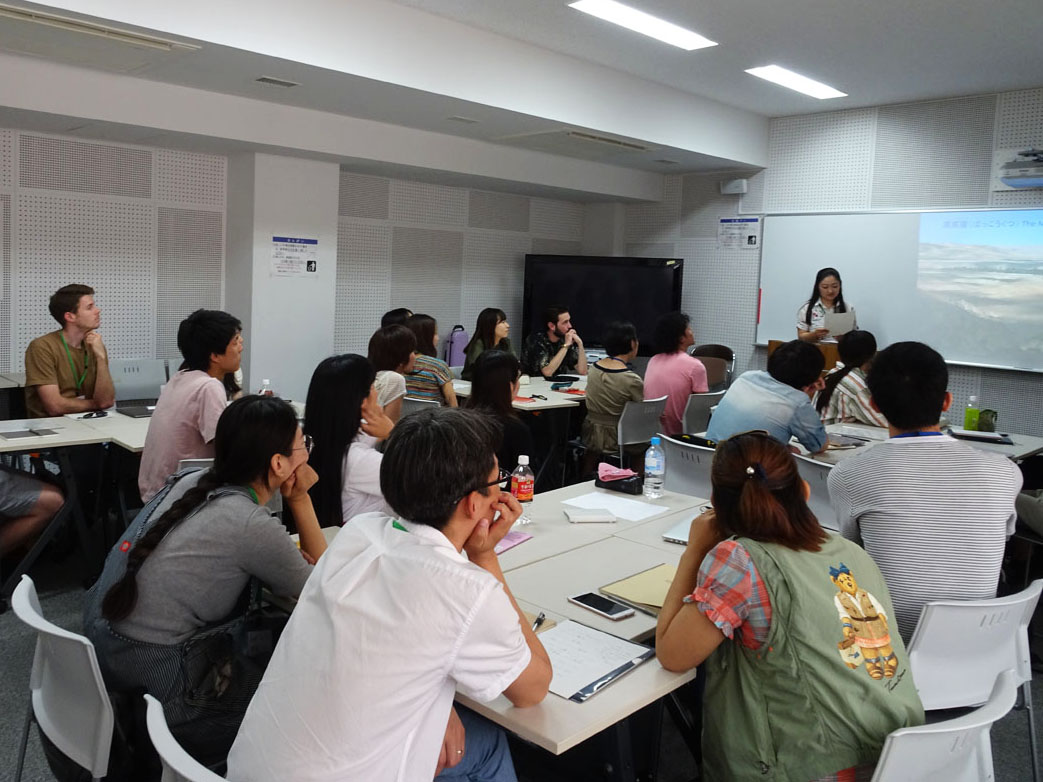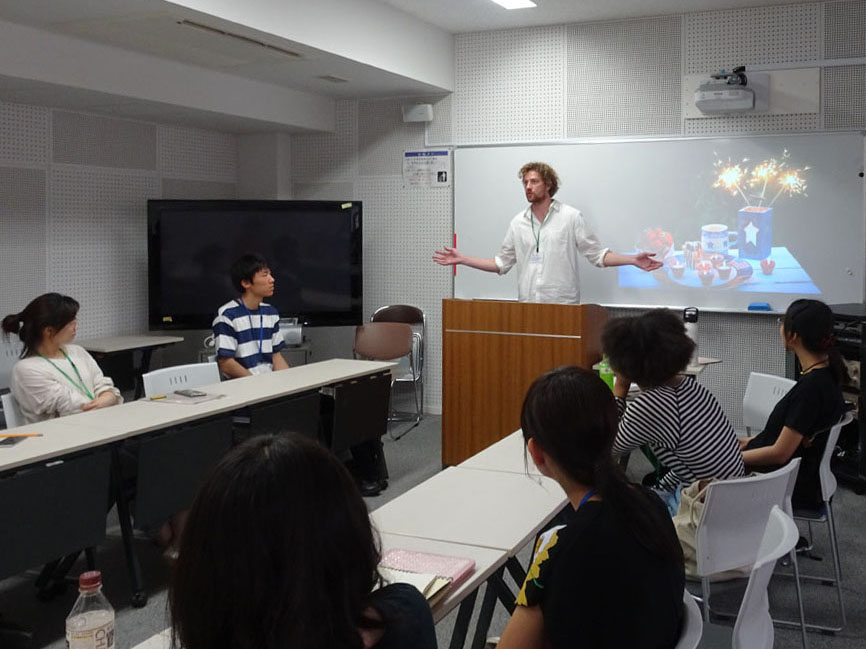 そのあと、日本人学生による英語の発表が行われました。世界的に活躍している日本の芸術家を取り上げ紹介しました。自分たちが敬愛するアーティストについて熱く語りました。ある留学生は「日本の有名なアーティストを知ることで、日本の文化や芸術についても知ることができた」と話していました。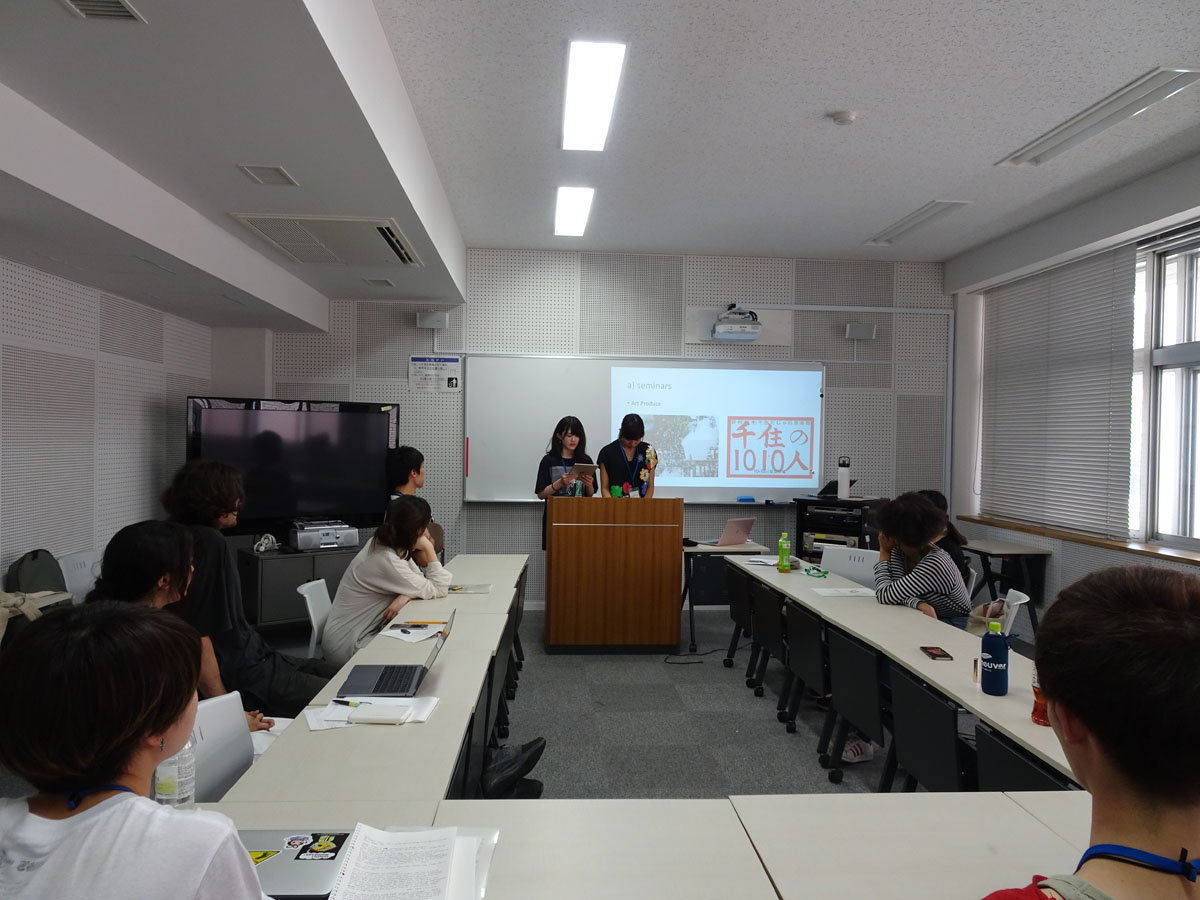 この授業について、日本人からは「ふだん留学生と話す機会がないのでいい経験になった」「他科の学生が多かったのでいろいろな話ができ、彼らの作品を見ることができた」「はるばる藝大に留学に来てくれた人たちの話をもっと聞きたい」「このように実践的に今の自分のコミュニケーション能力を試せる機会がまたほしい」といった感想が聞かれました。
留学生からは「日本人と知り合うチャンスになり楽しかった」「つぎはもっと日本語で話せるようになりたい」といったコメントがありました。
この経験は授業外での交流と個々のコミュニケーション能力向上へのきっかけになることでしょう。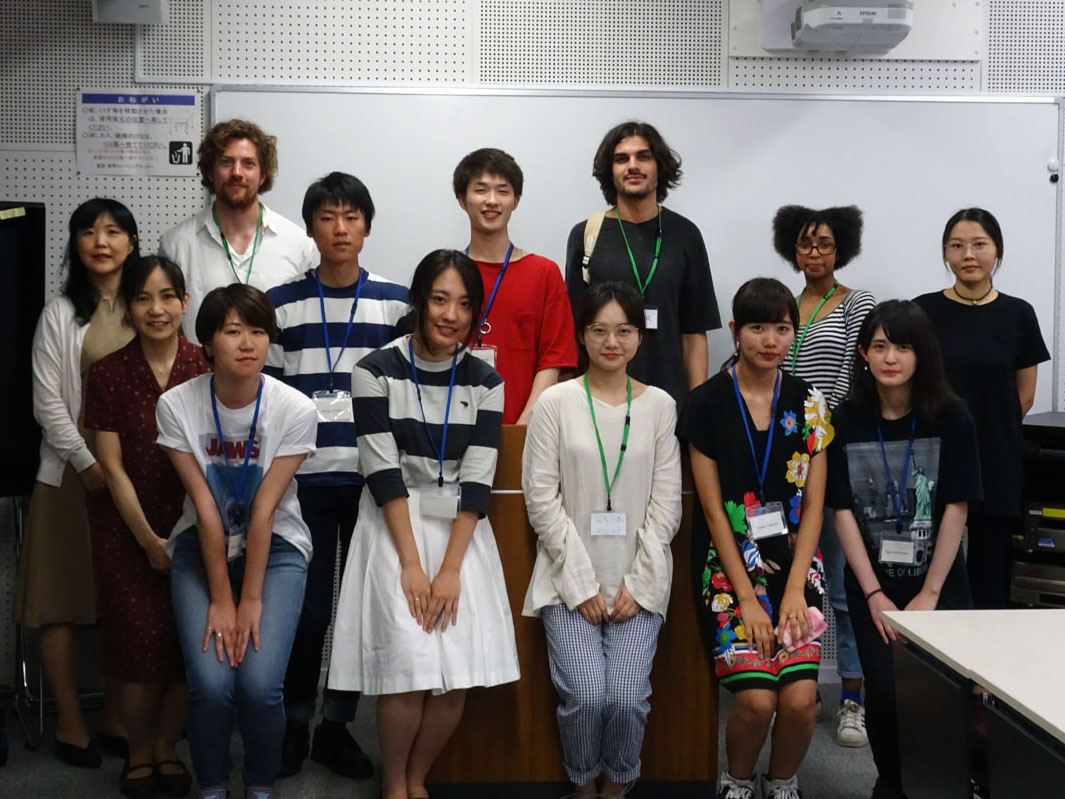 On June 28th and July 4th, 2018, international students learning Japanese language in the class taught by Project Lecturer Eriko Ishida participated in a special class with Japanese students who are taking the Advanced English Academic Skills class taught by Associate Professor Miwa Isobe at the Training Center for Foreign Languages and Diction.
First, the students formed small groups. Although it was the first time for them to meet each other, they quickly got along and enjoyed free conversation in a relaxed atmosphere. Many students later commented that they enjoyed this session the best in the class. It was a good opportunity to check their own language ability and get more motivated to improve their speaking skill.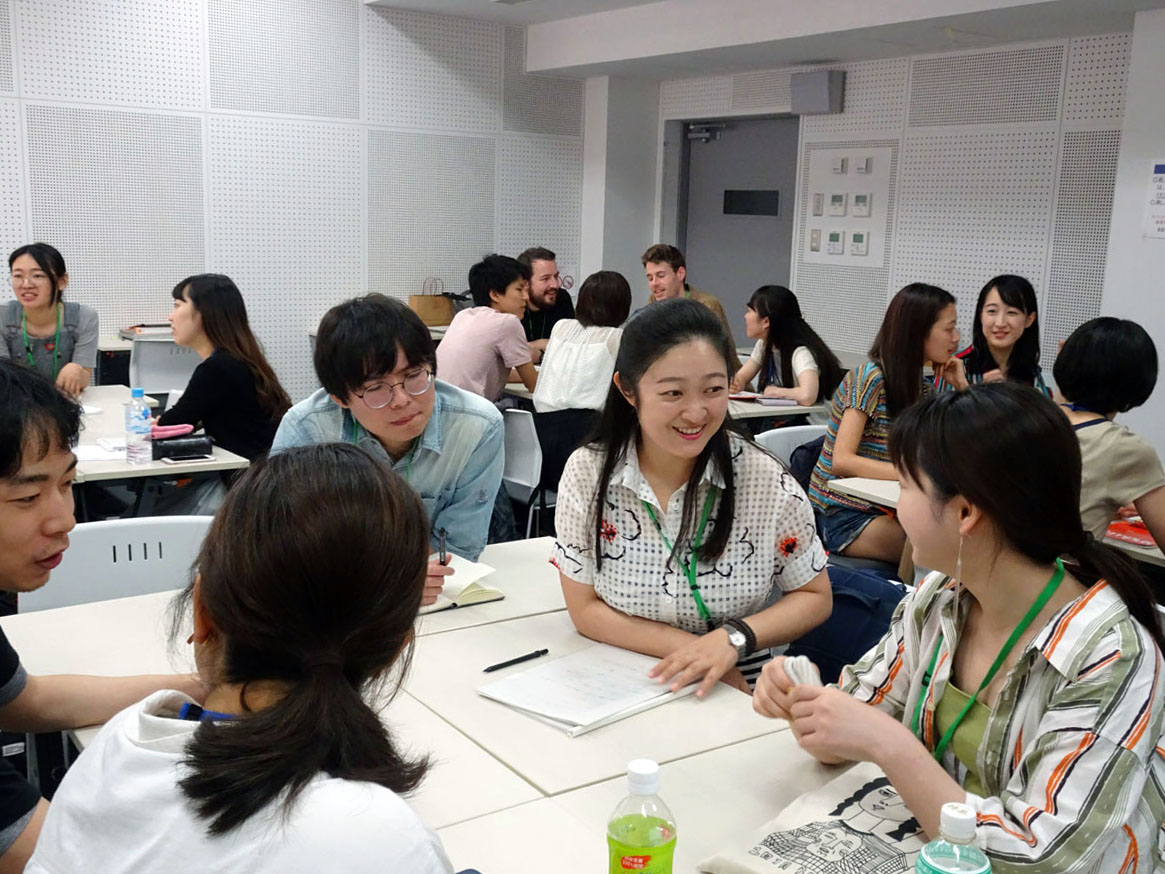 After the free conversation, the international students gave speeches in Japanese, introducing the best points of their hometown, such as tourist spots, nature, events and local foods. They appealed to the audience to visit their hometown and then answered questions about their interesting presentations.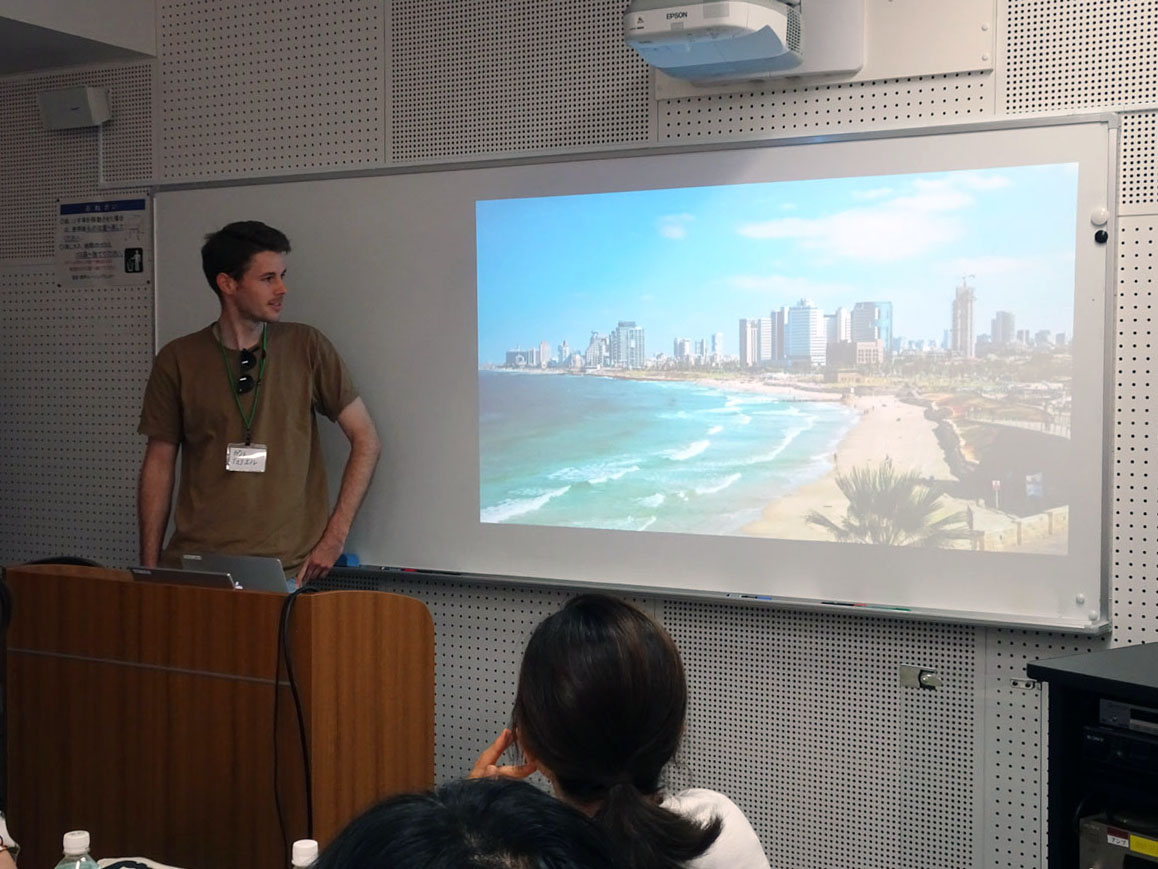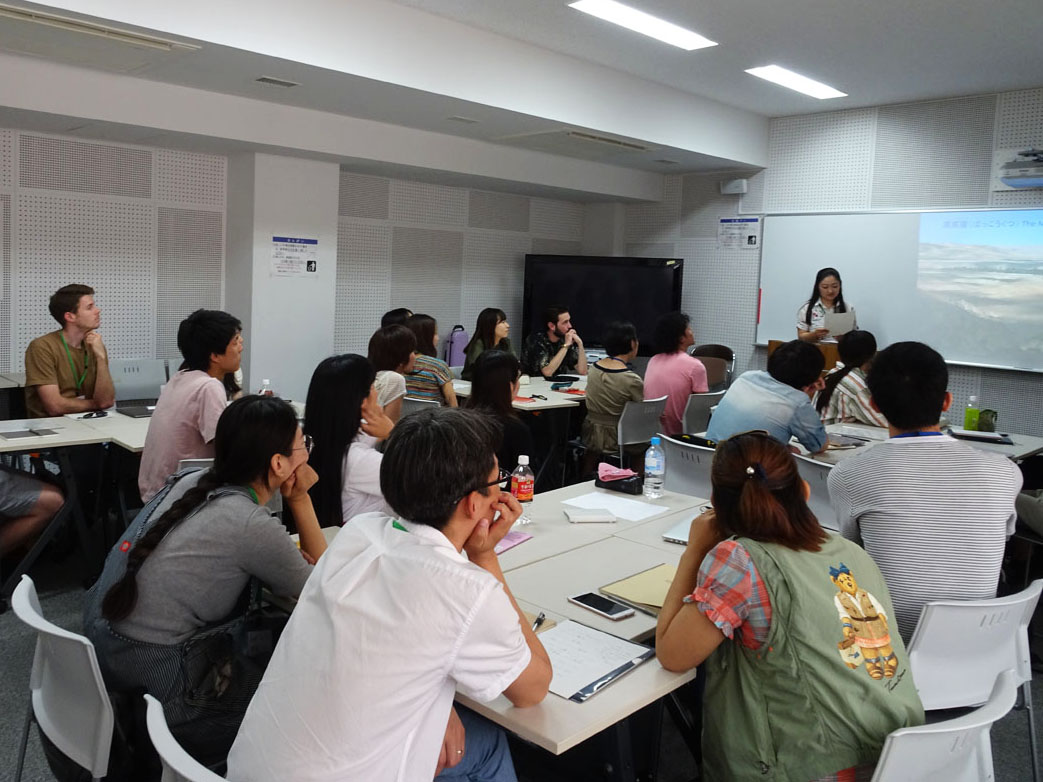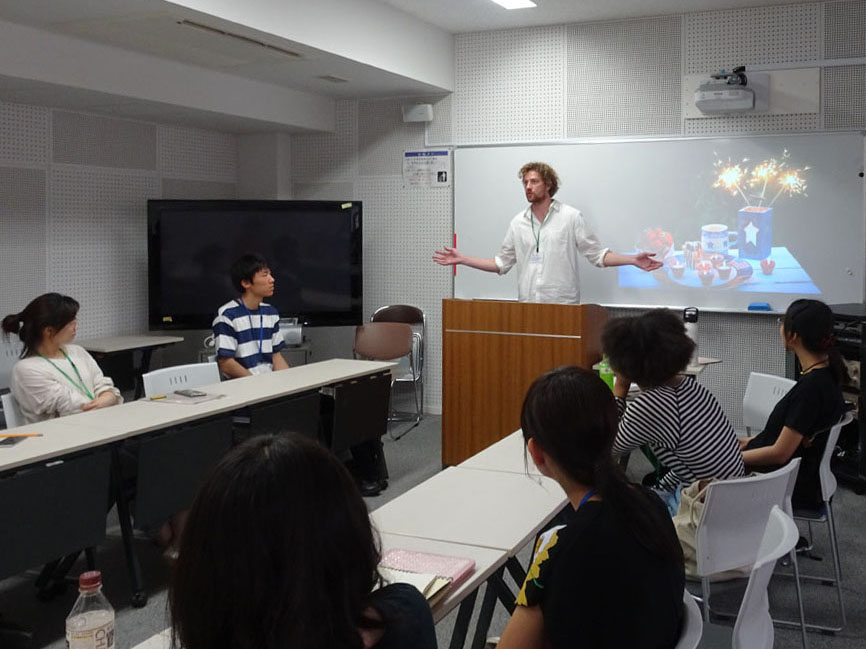 Following the speeches by the international students, the Japanese students made presentations in English. They introduced Japanese artists working on a global scale. They talked passionately about their love for the artists. "By getting to know about famous Japanese artists, we also learned about Japanese culture and art," an international student said.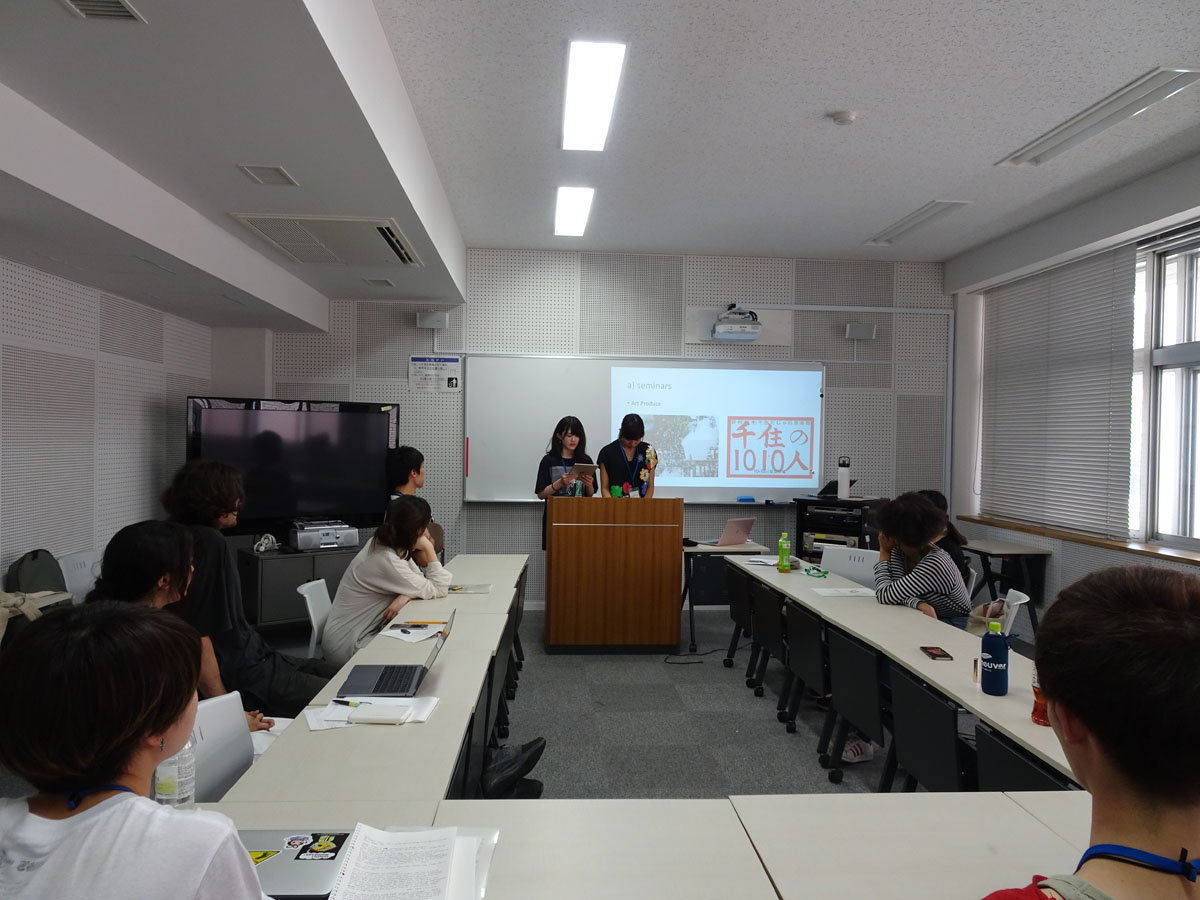 The Japanese participants provided feedback such as: "It was a great opportunity to try my communication ability in English, as we seldom have a chance to interact with international students on campus," "I was excited to talk with the international students in various fields. They shared their works of art with us," "I wish to know more about international students at Tokyo Geidai."
The international students also commented: "I enjoyed making friends," "I will definitely speak more in Japanese language next time."
This experience will lead the participants to cultivate friendships, as well as to study more about their target languages.