「あなたの研究・創作で日本語を学ぶ」プログラム
"Learning Japanese through Your Research and Creation" Program
April 15, 2019
2018年度、大学院で研究する留学生を対象に「あなたの研究・創作で日本語を学ぶ」プログラムが行われました。
このプログラムは、留学生が自身の研究や創作活動について日本語で発表する機会を提供することを目的に企画されました。美術学部デザイン科須永剛司教授のコーディネートにより、美術学部の教員(建築科金田充弘准教授・先端芸術表現科八谷和彦准教授・絵画科油画専攻中村政人教授)と、日本語教育担当の教員(石田恵里子特任講師・グローバルサポートセンター)とが連携して、<発表の準備→発表→発表後の振り返り>を通して指導・助言を行いました。これらの活動を通して、芸術家として自己表現するための日本語能力の向上につなげました。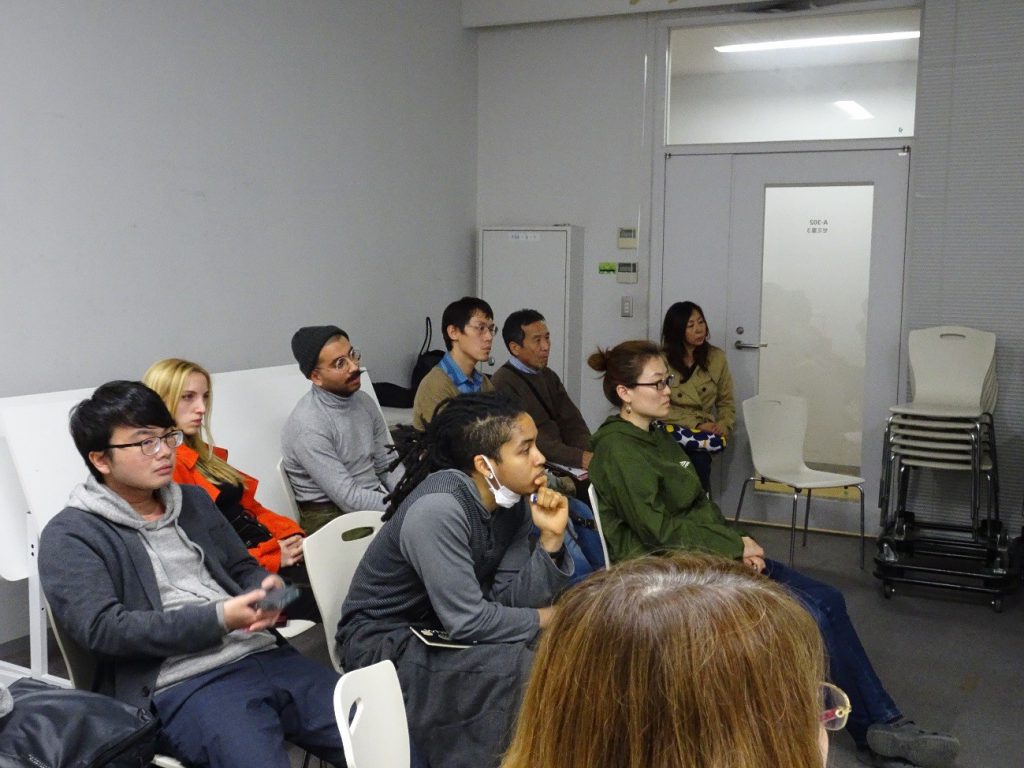 指導・助言を受けるだけでなく、異なる分野で研究する留学生たちが互いに発表を聞きあい、意見交換をしながら励ましあう場となりました。
来年度も行う予定です。留学生だけでなく、先生方や日本人学生の観覧も歓迎いたします。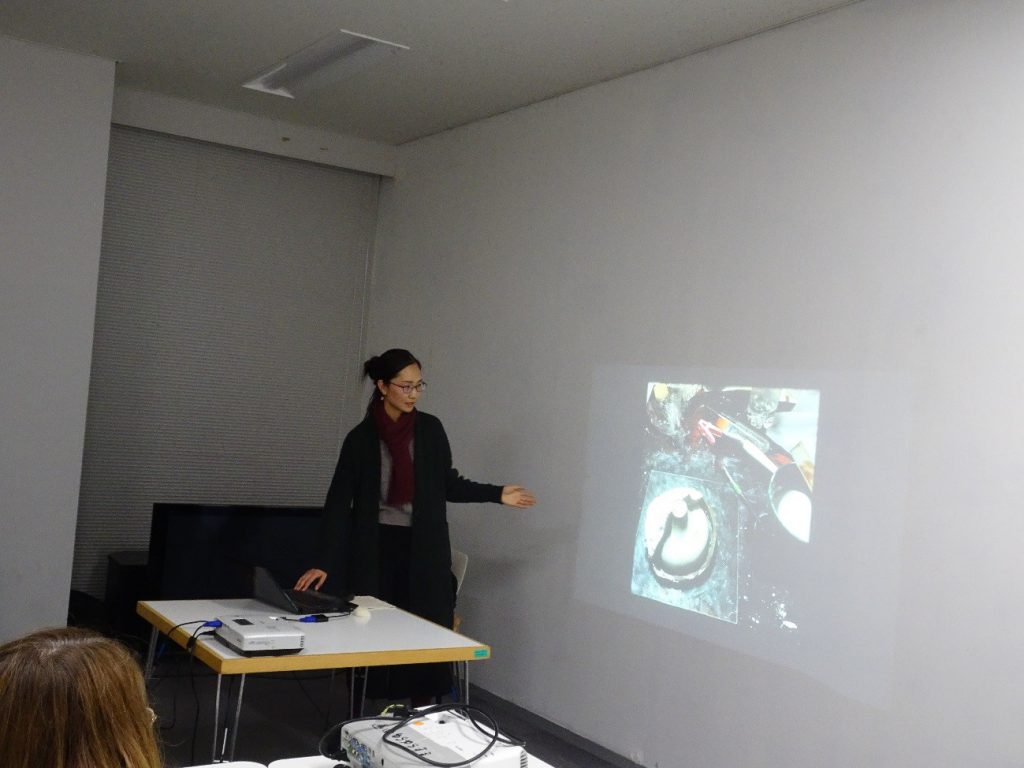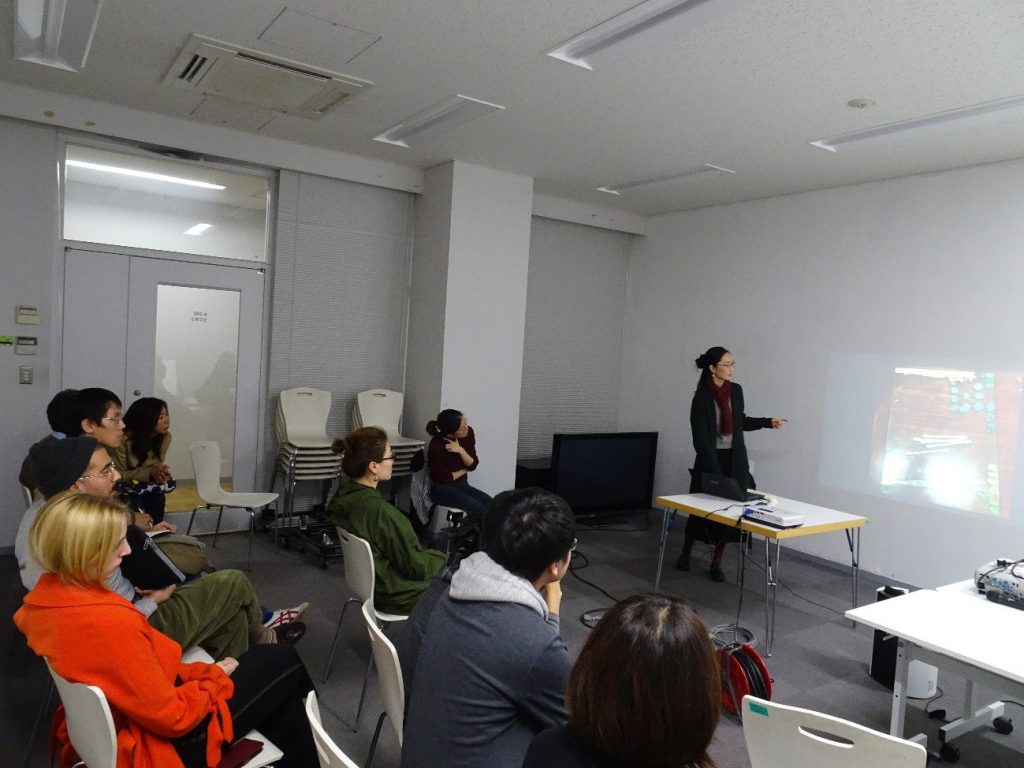 In FY 2018, "Learning Japanese through Your Research and Creation" was
held for international students studying at graduate school.
This program was designed with the aim of offering opportunities for
international students to present their research and creative activities in
Japanese language. Faculty of Fine Arts (Professor Takeshi Sunaga of the
Design department as the main coordinator, Professor Mitsuhiro Kanada of the
Architecture department, Professor Kazuhiko Hachiya of the Inter-media art
department, and Professor Masato Nakamura of the Oil painting department)
collaborated with the Japanese language instructor Eriko Ishida, provided
guidance and advice through their aural presentation and also preparing and
reviewing own performance. They have made progress in their ability to express
themselves as an artist in Japanese language.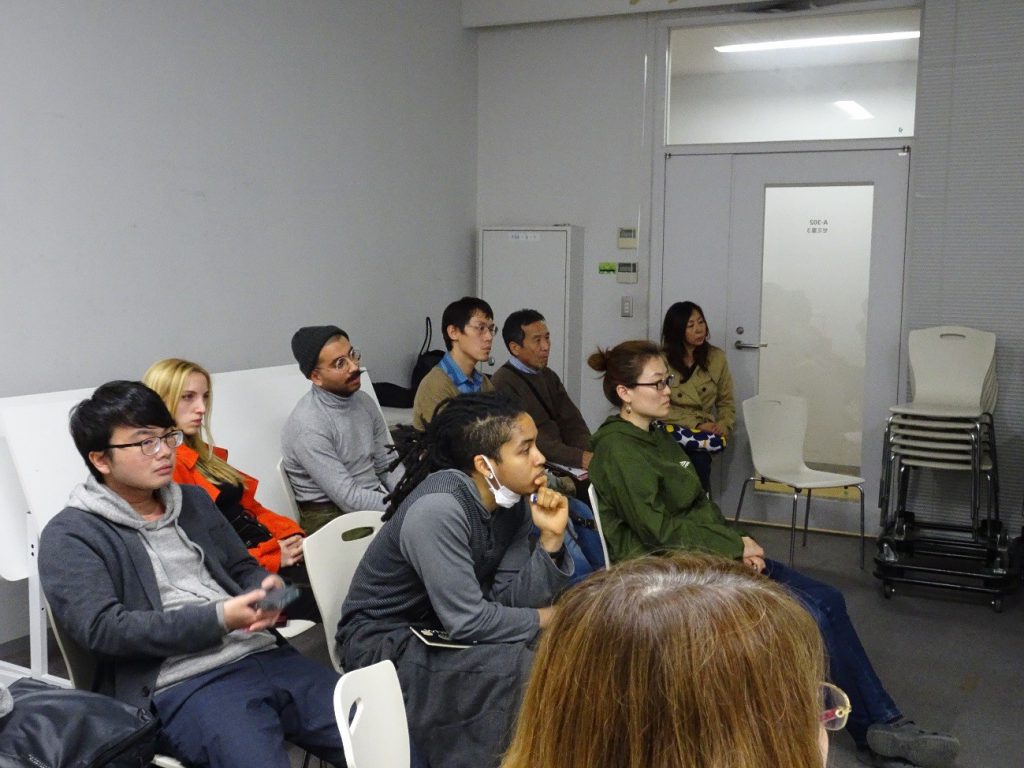 This opportunity has also become a good chance for the international students
to encourage each other by listening presentation and exchanging opinions with
friends studying in different fields.
We welcome to this class not only international students but also professors
and Japanese students as audience and commentators!