国際交流会館 防災訓練開催
Emergency Drill at International House in Matsudo
June 19, 2019
令和元年6月1日(土)、松戸にある藝大の寮の国際交流会館で防災訓練が開催されました。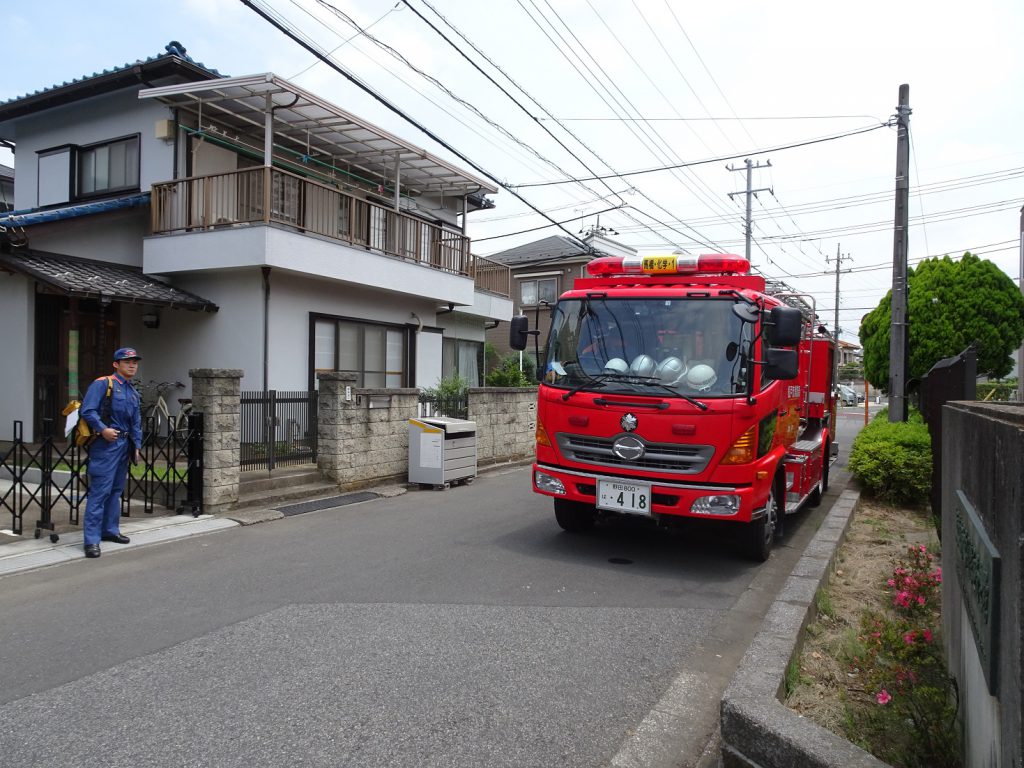 岡本美津子国際交流会館館長の挨拶の後、「安全な暮らし」に備えるため、馬橋消防署の署員の方からの説明、友部係員の補足と説明が続きます。通訳を介しての説明で、留学生たちの理解もより深まりました。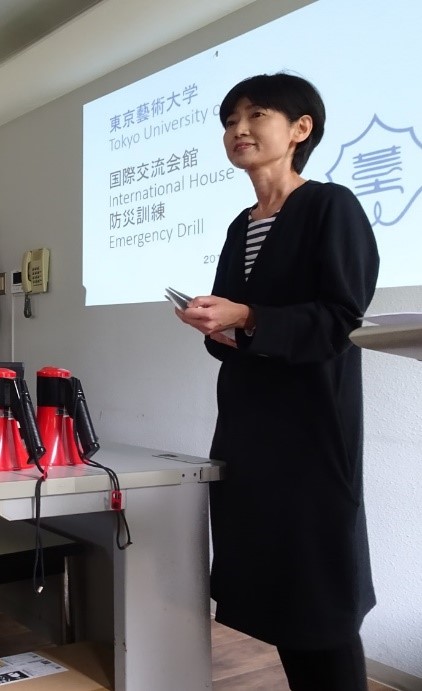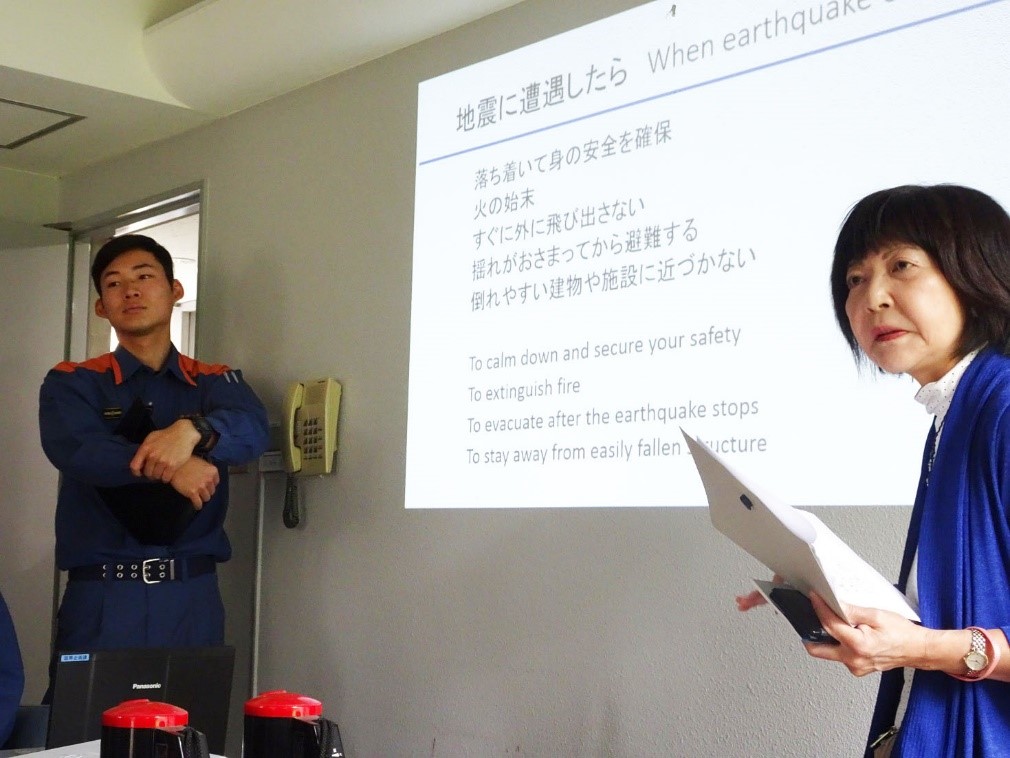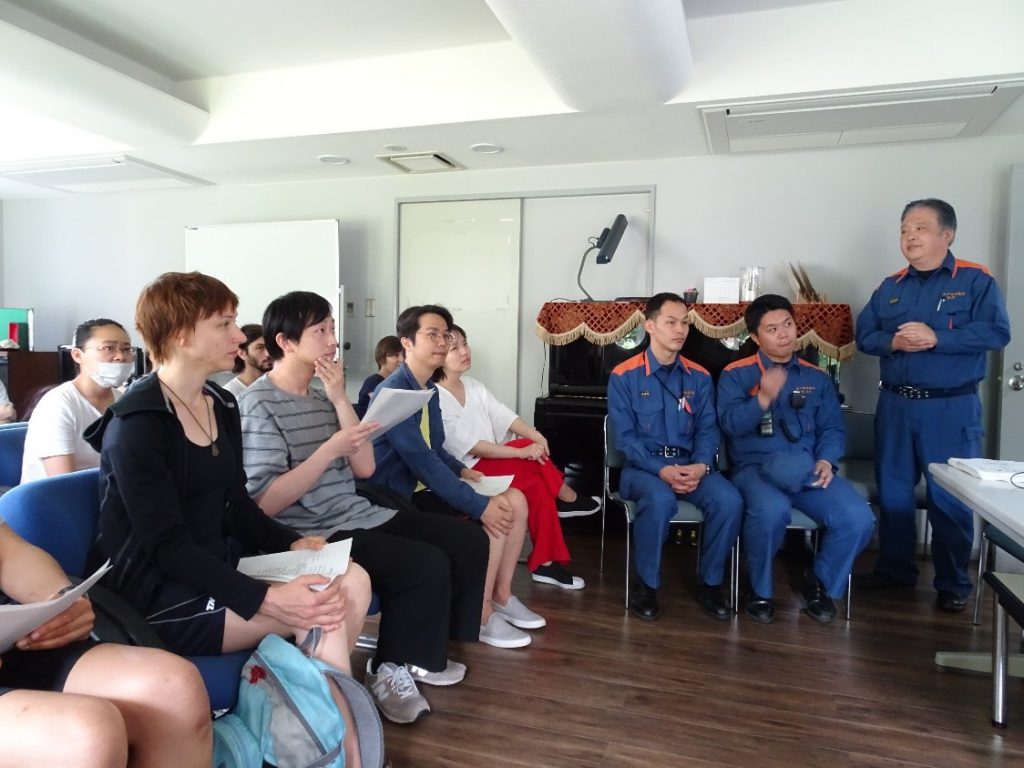 消防署への通報の練習で、実際に寮生が119番に電話をしてやりとりもしています。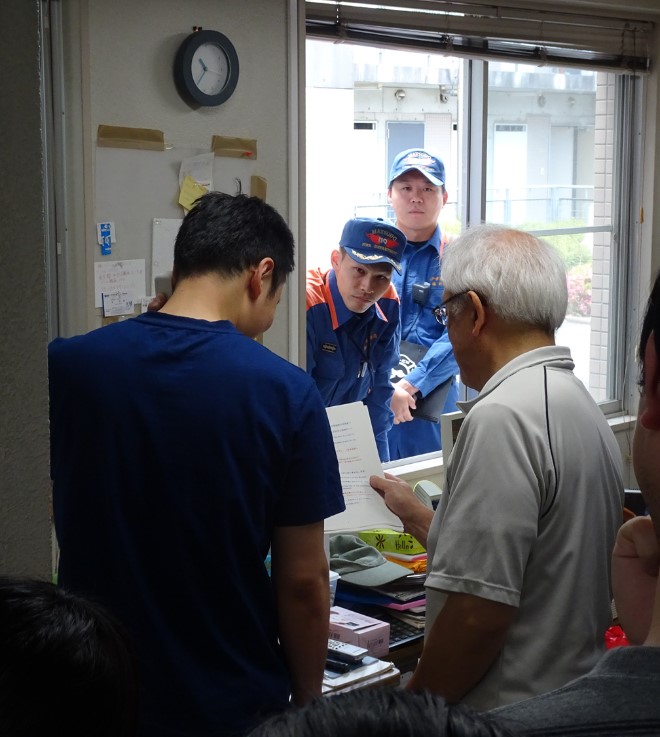 また、実際に避難ばしごを降りる訓練、消火器を使った消火訓練も実施しました。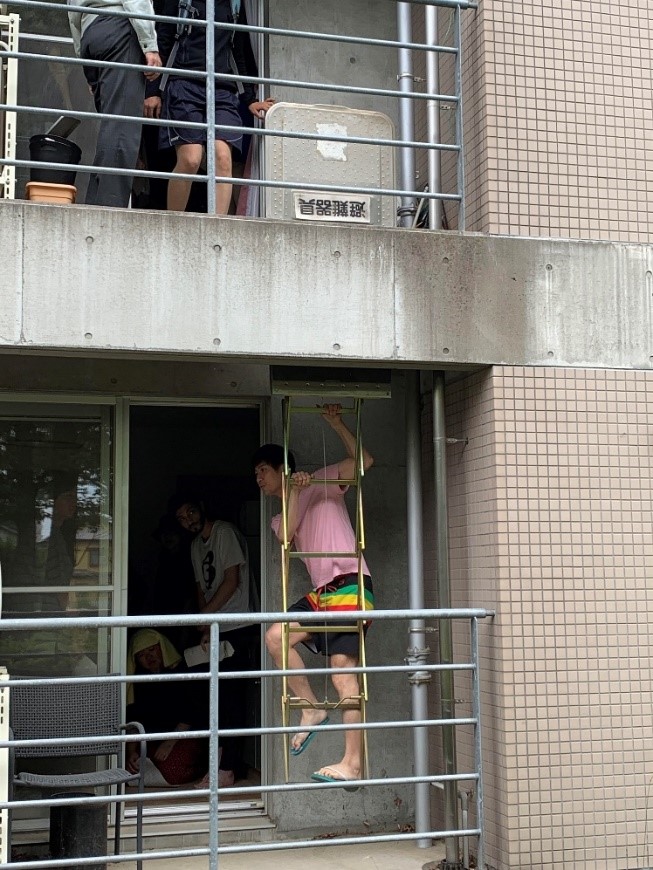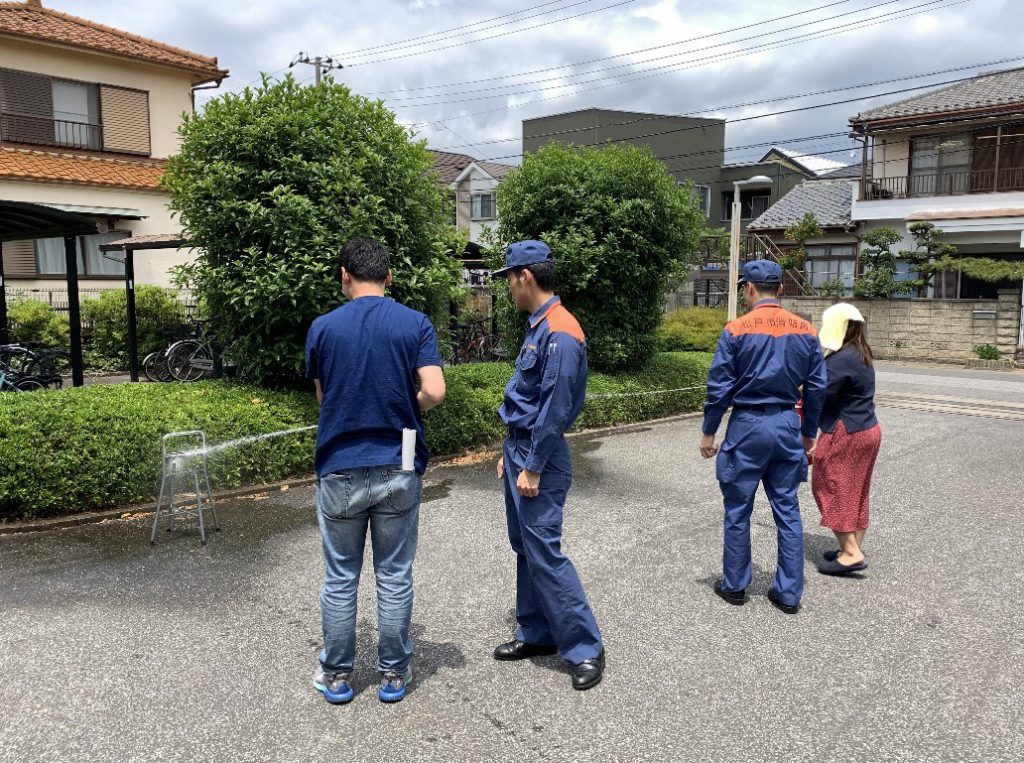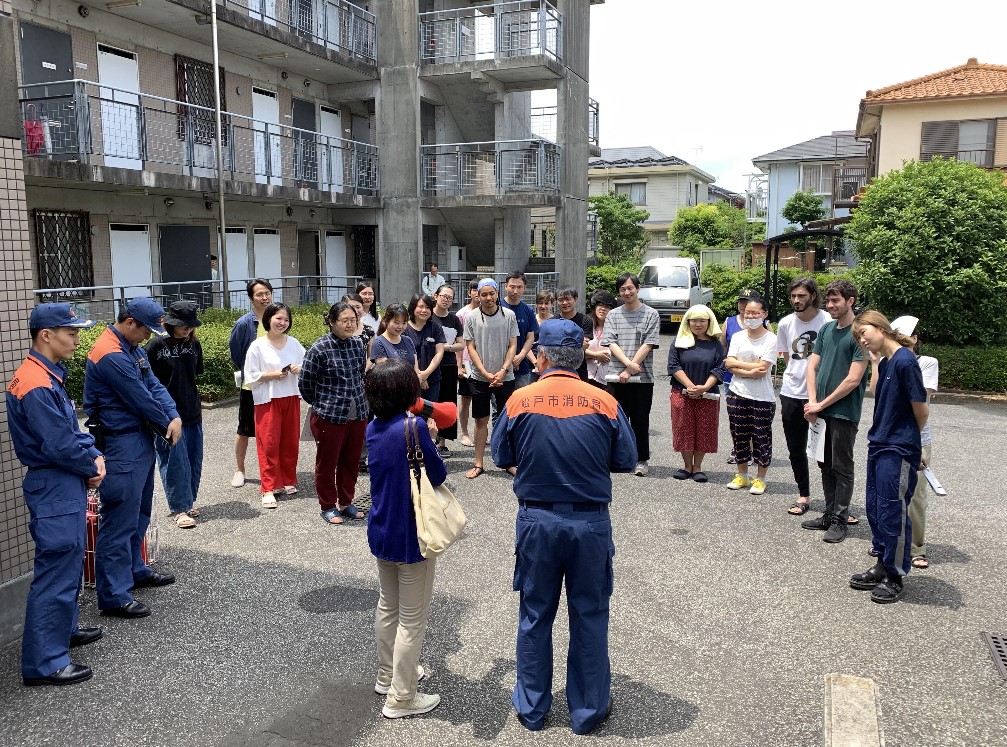 入居者のほぼ全員が参加し、留学生が日本で暮らすにあたり、地震や災害に備えるための必要な知識を習得する一日となりました。
(国際企画課)
An Emergency drill was held on June 1, 2019 at the International House in Matsudo, a dormitory for our international students.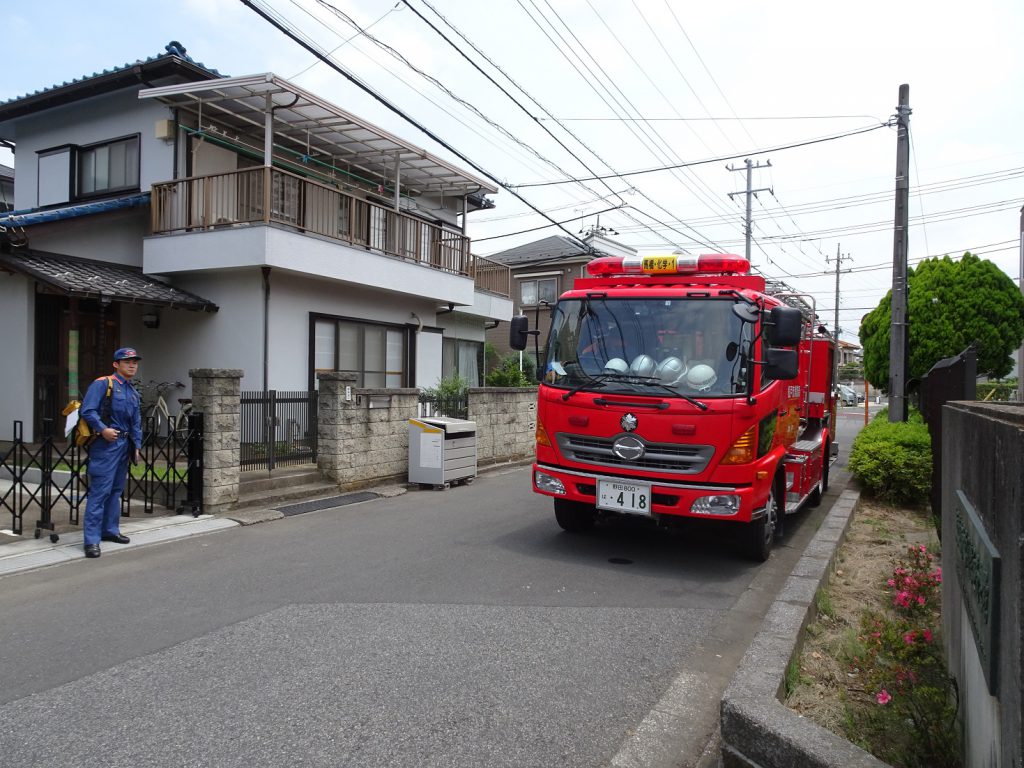 After the opening speech by Mitsuko Okamoto, the Director of International House, experts from Matsudo-city's Mabashi Fire Station explained how to prepare for an earthquake and a fire. Hideki Tomobe from the International Affairs Office of Tokyo Geidai gave an additional talk about crime and accident preventions.
The participants were able to deepen their understanding with the help of an interpreter who provided a consecutive translation.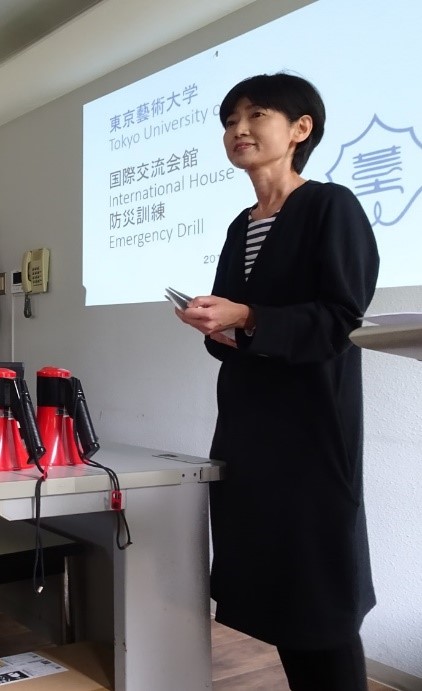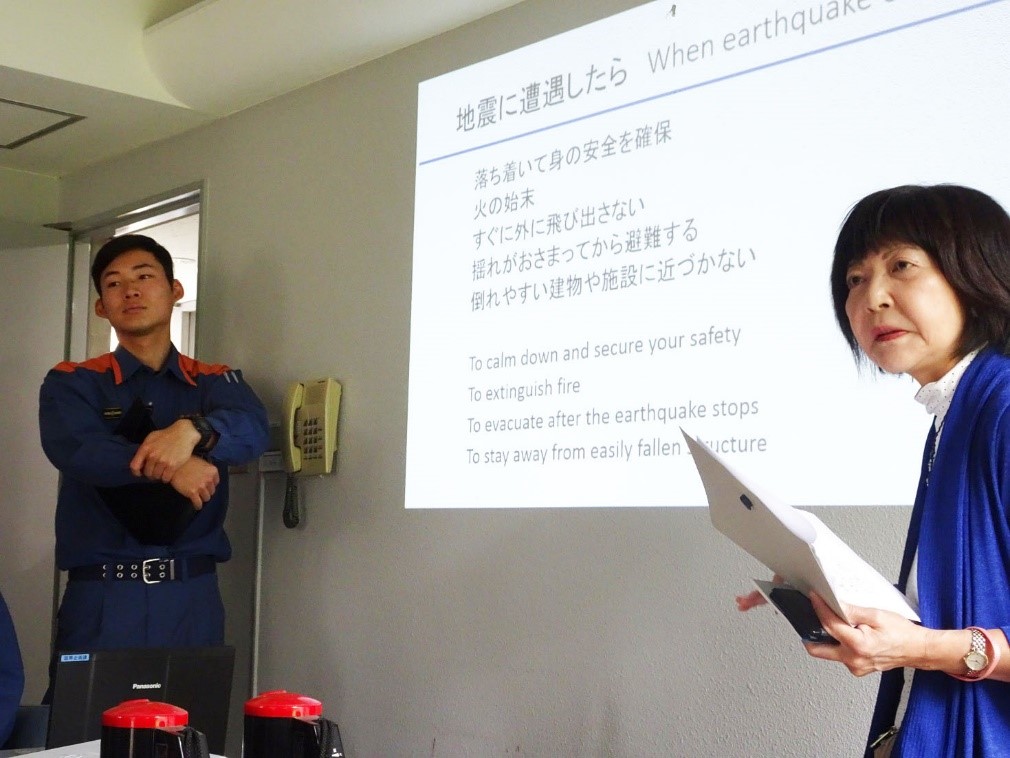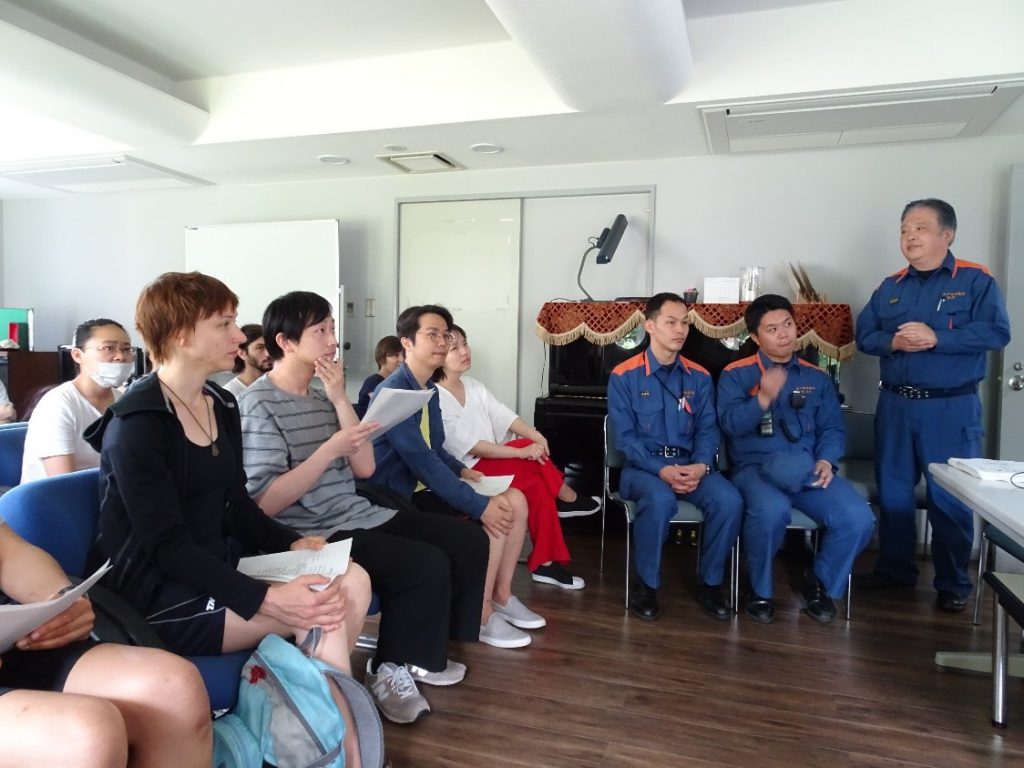 One of the students volunteered to call 119 to the Fire Station for a practice.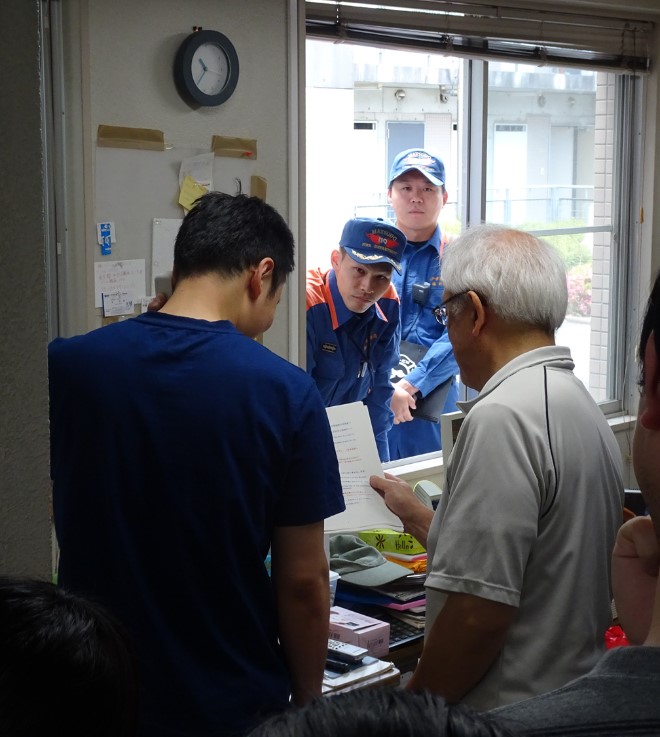 Then all the students learned about the evacuation ladder installed inside the balcony, and some volunteered to climb down to the lower level for a demonstration. Lastly, the students learned and gained hands-on experience of using a fire extinguisher and as well as informing others in case of a fire.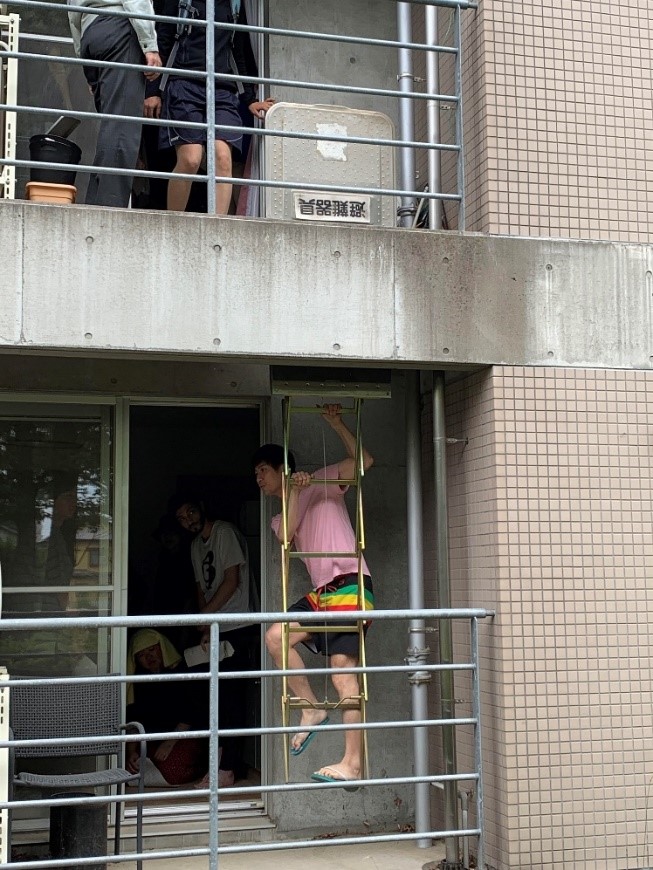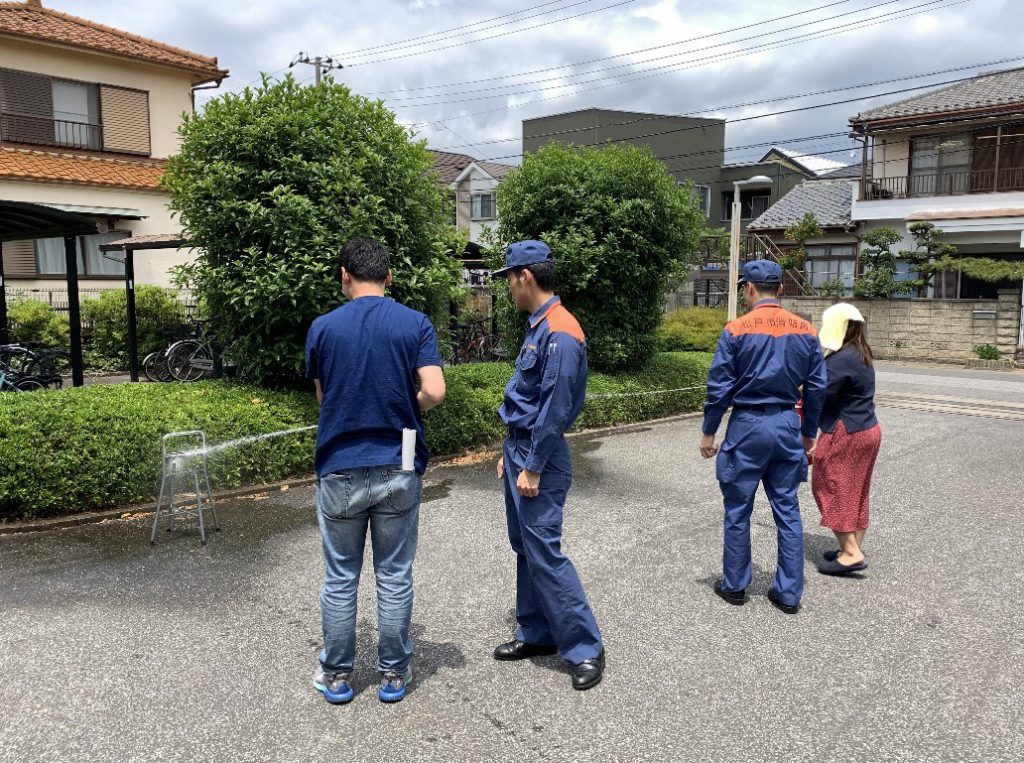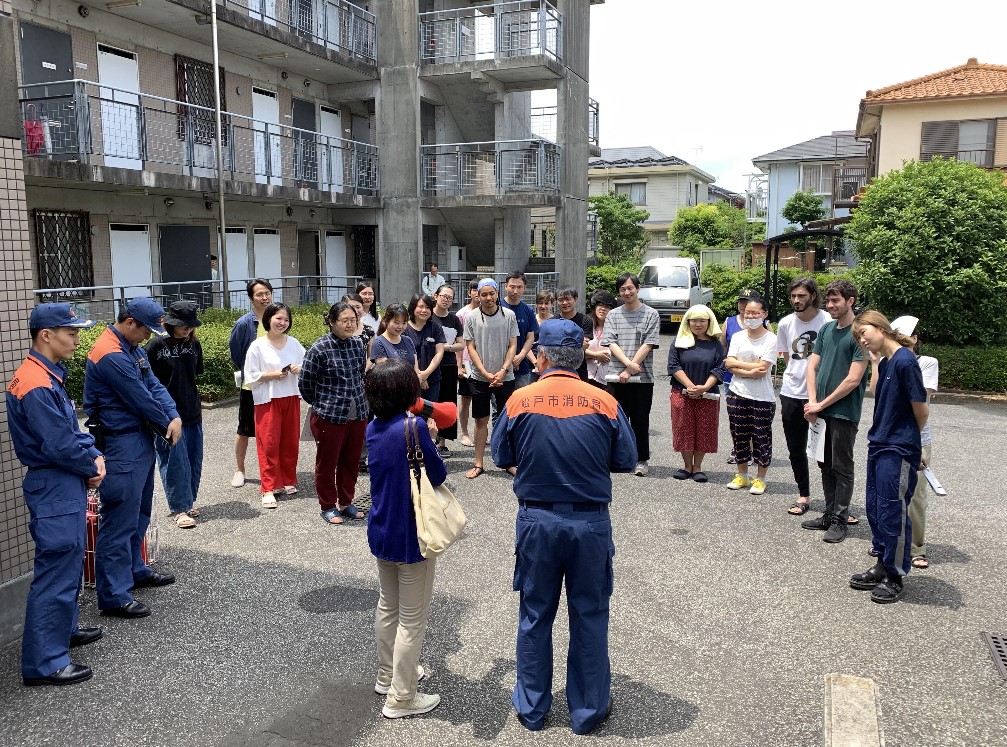 Most of the residents in the dormitory participated in the drill and obtained important the knowledge of earthquakes and disaster preparation to live safely in Japan.
(International Affairs Division)