日本人学生と留学生の交流授業 2019春学期
Culture and language exchange session 2019 spring
September 02, 2019
2019年7月1日と7月3日、日本語入門クラス(石田恵里子特任講師担当)の留学生と、「英語アカデミック・スキル(上級Ⅰa・Ⅰb」(磯部美和准教授担当)を履修している日本人学生との交流授業が行われました。
はじめにいくつかのグループに分かれ、自由に話しながら知り合う時間を持ちました。初対面でもすぐに打ち解け、さまざまな話題で楽しく話すことができました。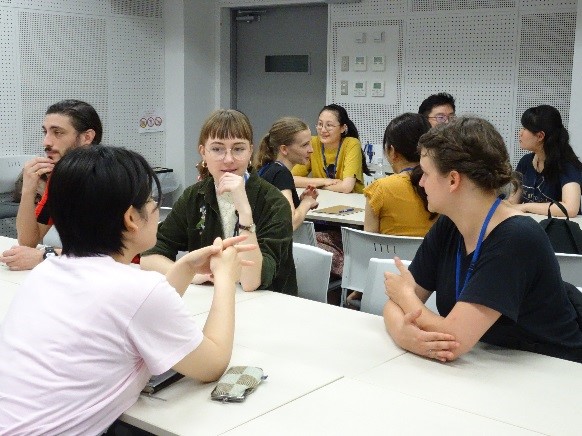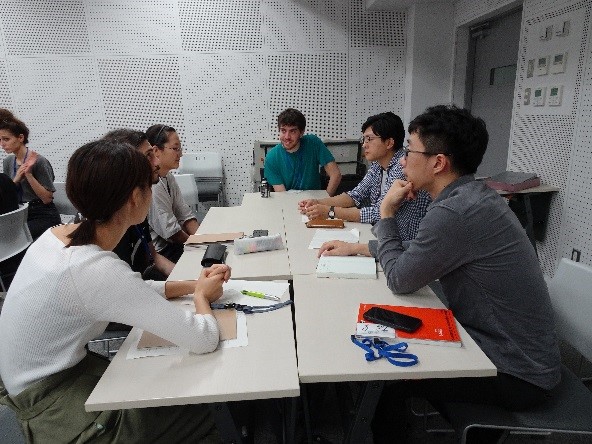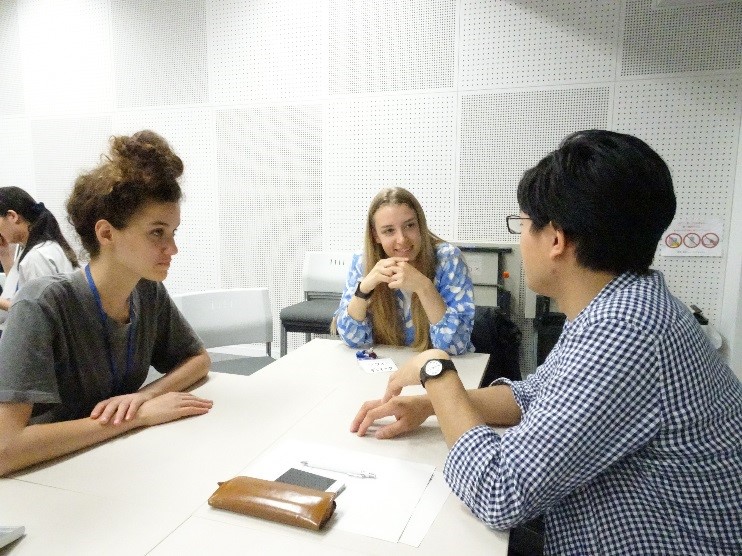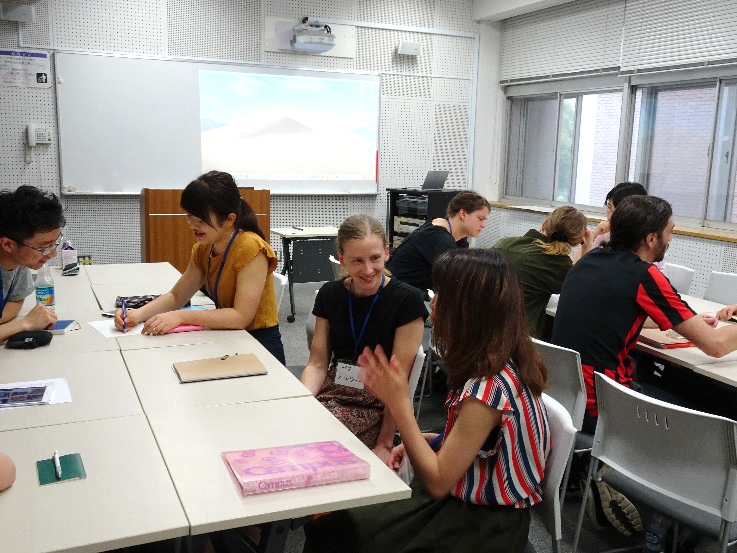 次に、日本人学生がそれぞれ留学生に紹介したいことを英語で発表しました。自分が好きな街や自分の専門に関することなど、留学生に伝えたいトピックを選んで話しました。留学生たちは熱心に聞き入り、メモしたりスライドの写真を取ったり質問したりしていました。
それに続き、留学生が日本語で出身の都市を紹介するスピーチをしました。覚えたての日本語を使い、観光名所や自然、町の行事、名物の食べ物などについて話しました。そのあと、英語でも詳しい説明を加え、質問やコメントをたくさん受けました。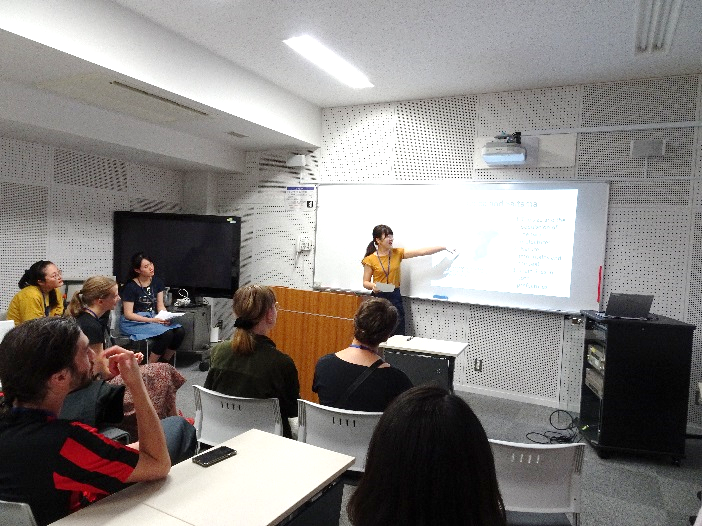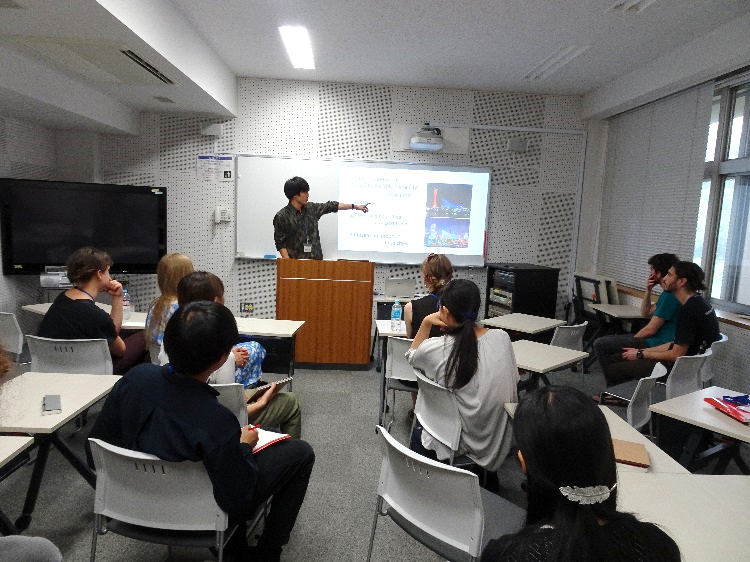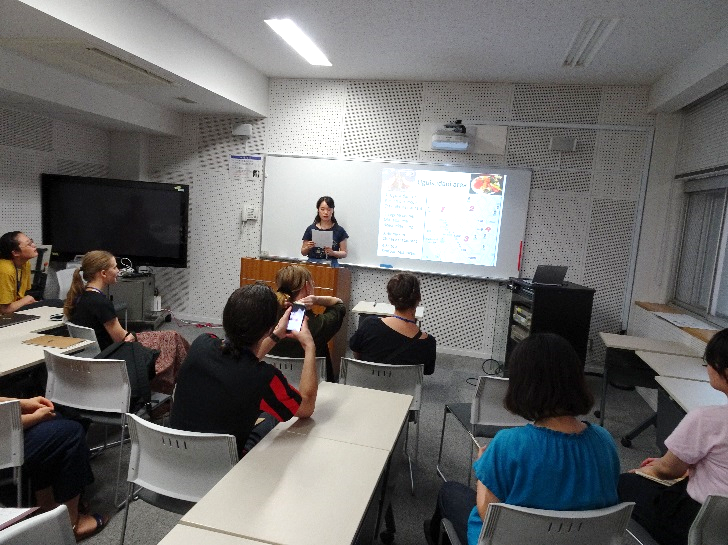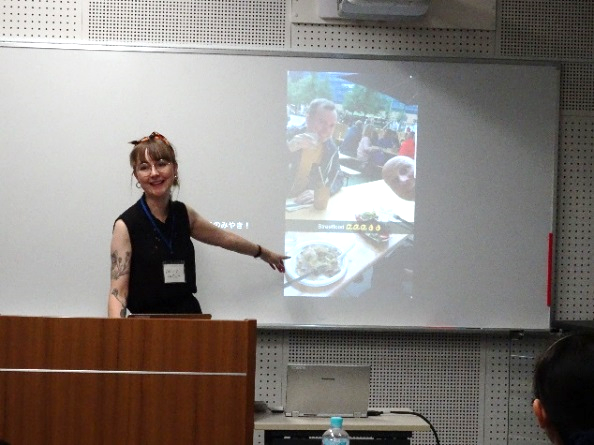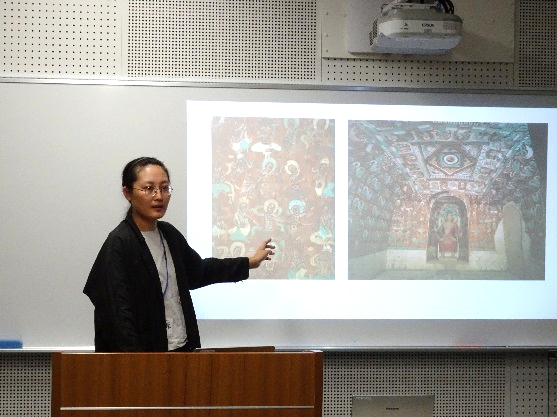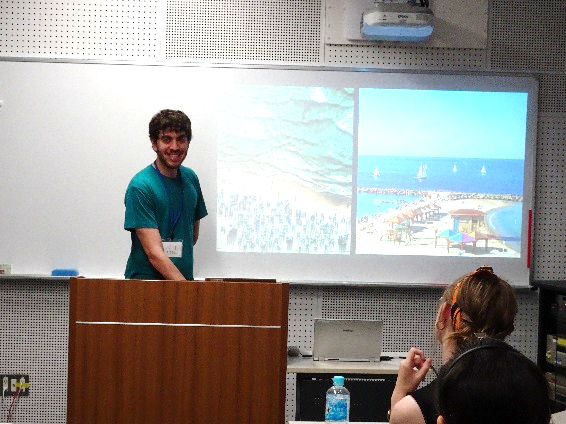 終了後も話は尽きず、教室外での交流につながった学生たちもいました。
「このような機会がまたあったら、次はもっとうまく表現したい、もっと深い話をしたい、と強く感じた」というコメントが聞かれました。その気持ちがこれからの英語学習・日本語学習のモチベーションになっていくことでしょう。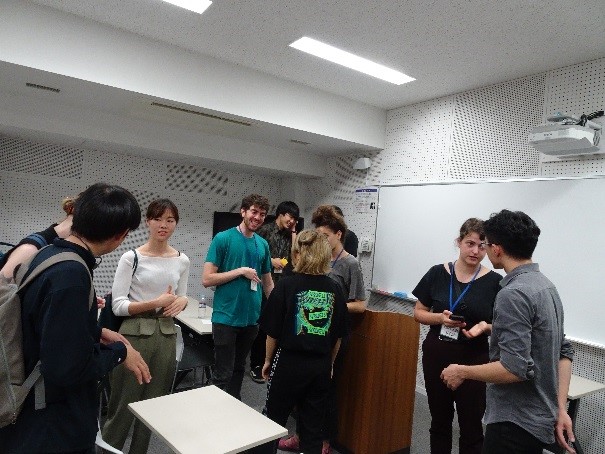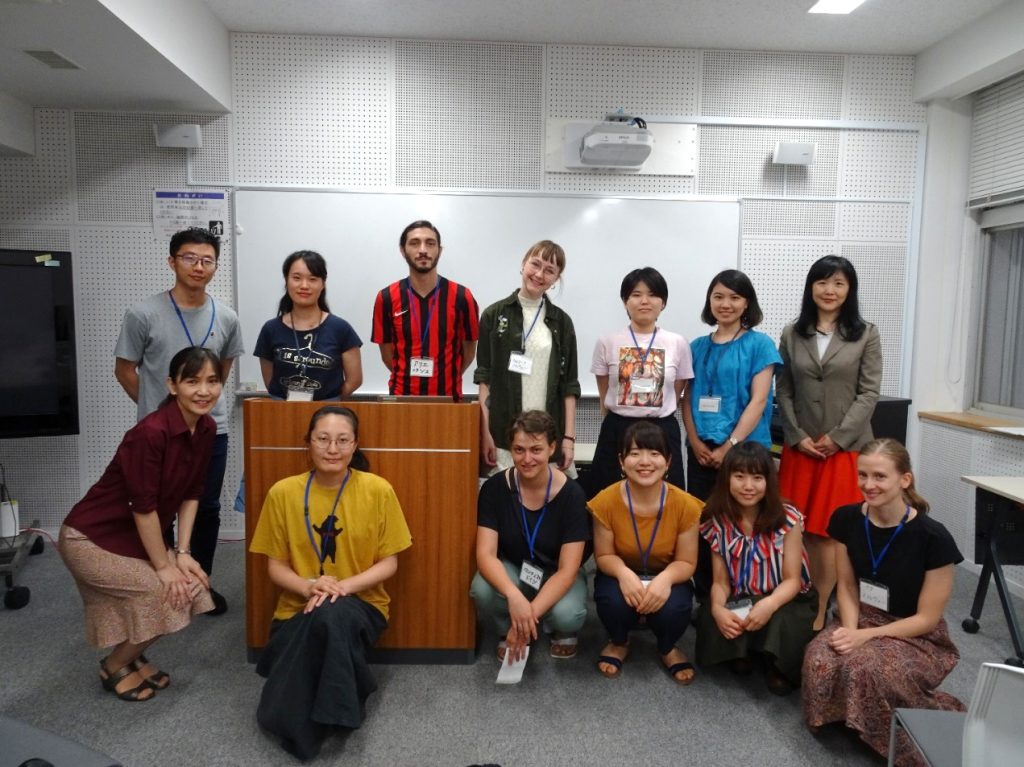 (特任講師 石田恵里子)
On July 1st and July 3rd, 2019, international students in the Introductory Japanese class (taught by Project Lecturer Eriko Ishida) gathered in a special exchange class with Japanese students in the Advanced English Academic Skills class (taught by Associate Professor Miwa Isobe).
At first, they had a group talk session. It was their first time to meet each other, but they quickly got along and enjoyed talking with each other.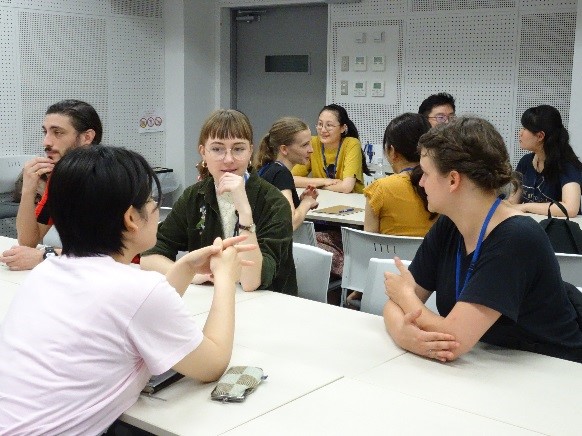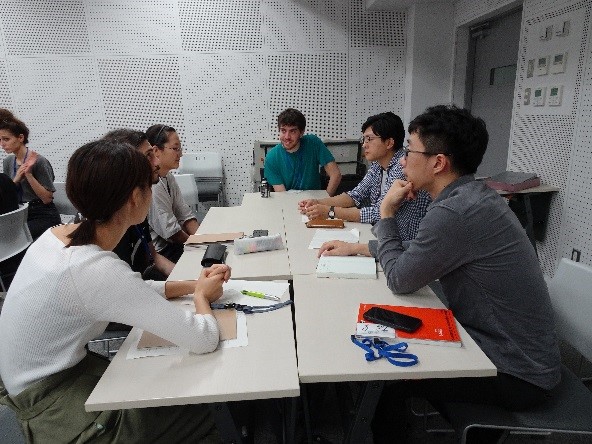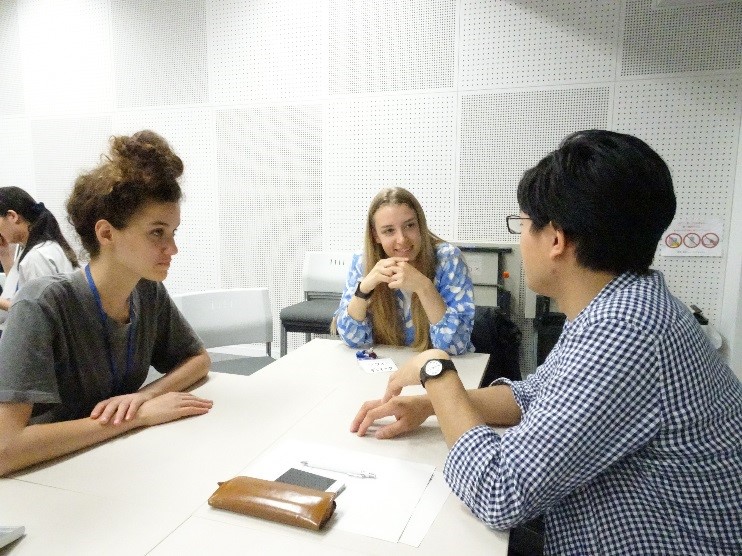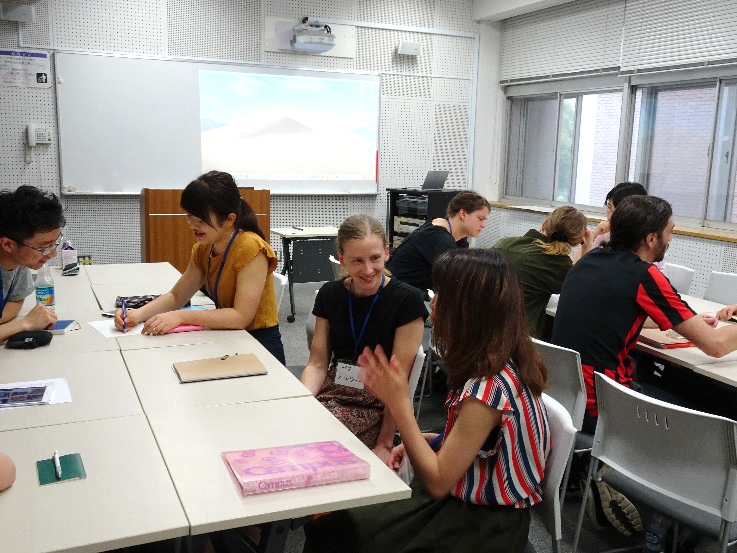 Next, the Japanese students stood in front of the class and made presentations in English. They shared stories about their favorite places, their major, etc. which they thought the international students would like to know about. Just as they expected, the international students were very interested in the topics. They took notes and photos of the screen while listening, and asked questions.
Following that, the international students gave speeches in freshly learned Japanese. They talked about their hometowns, including information such as tourist attractions, nature, town events and local foods. After that they added more details in English, and got many questions and comments from the audience.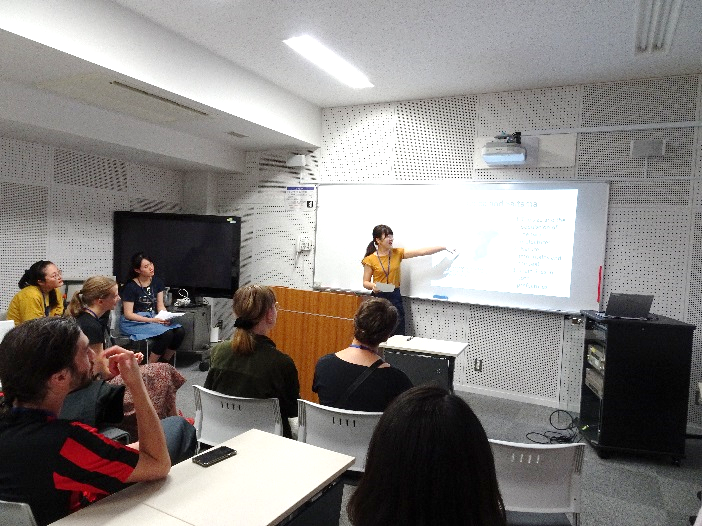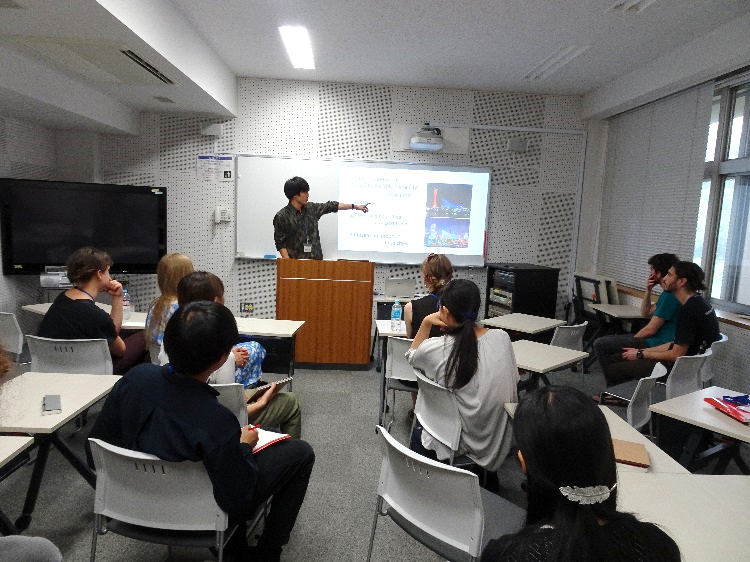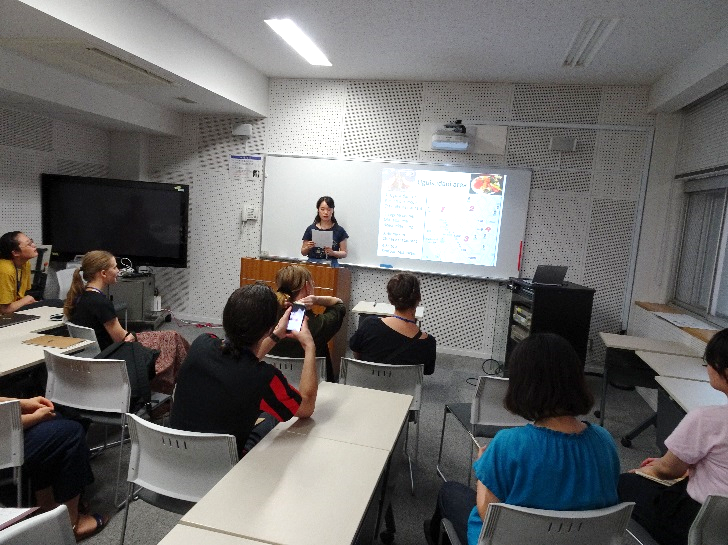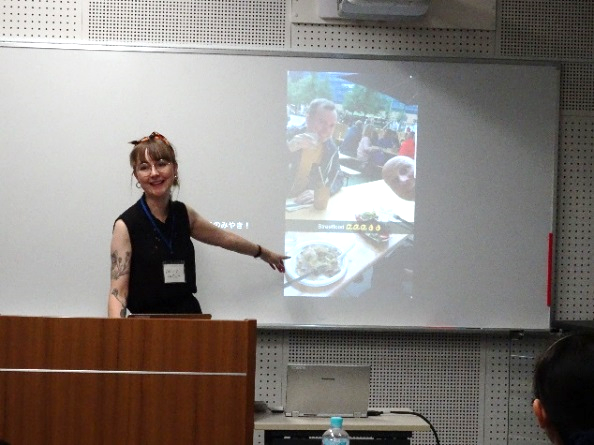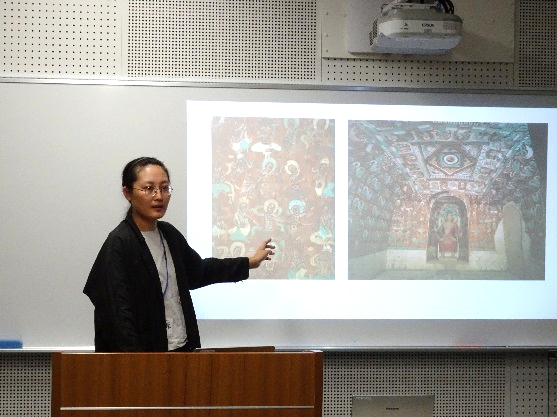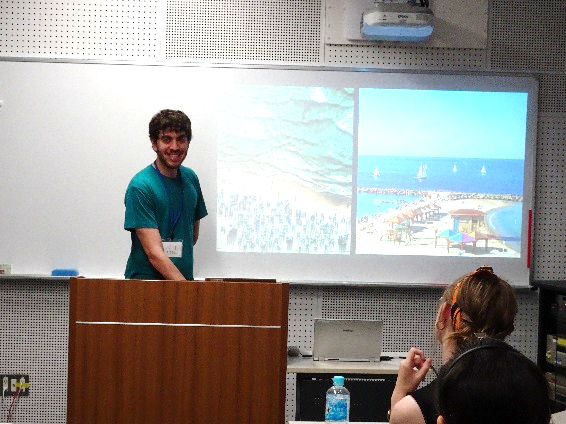 Many stayed longer to enjoy talking even after the session, and some of them had another chance to get together outside of the class.
Both Japanese and international students mentioned that if they get another opportunity like this, they would like to speak better, and have more in-depth discussions.
This event has motivated them to learn their target language for their future.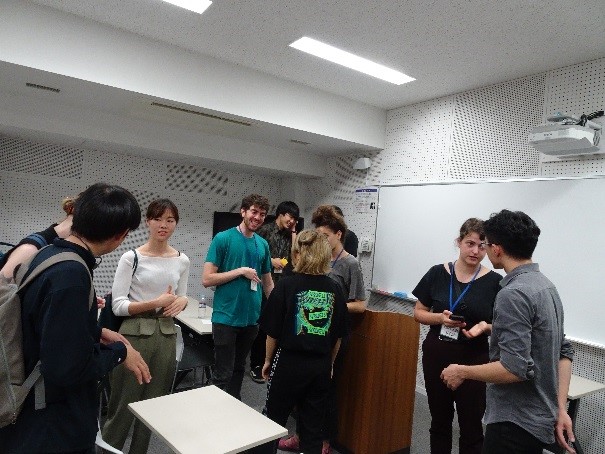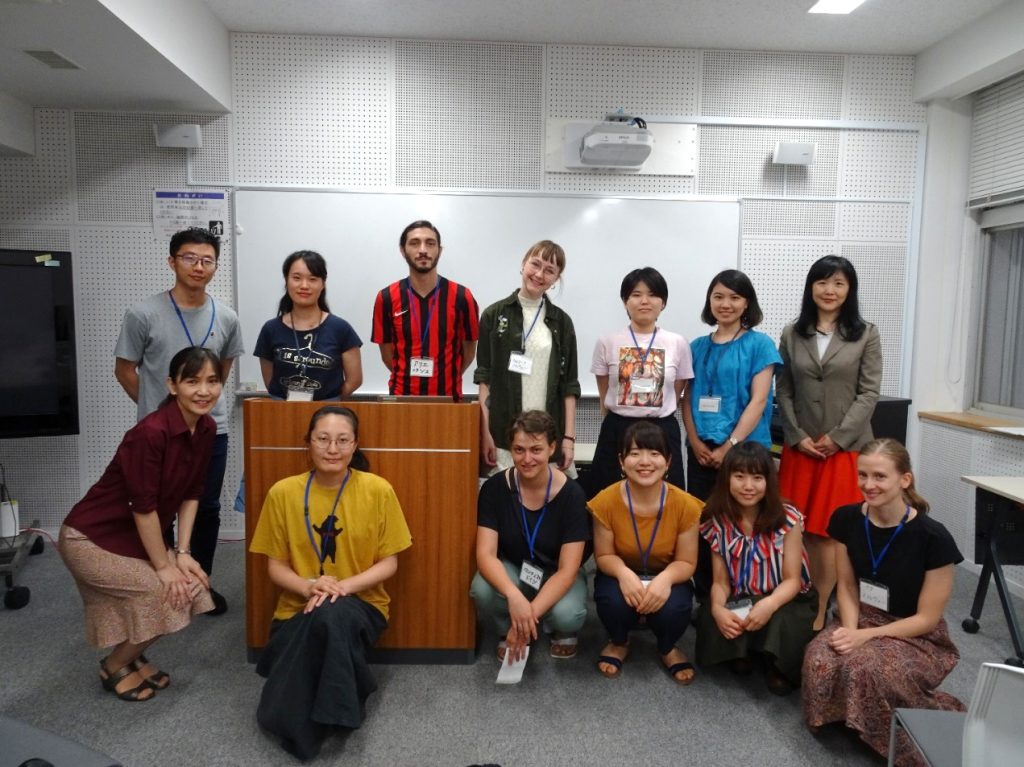 (Project Lecturer, Eriko Ishida)