留学生イベント:箏ワークショップ
Experiencing Japanese Culture 2019 – Japanese Harp (Koto)
September 08, 2019
令和元年7月30日、葛飾区お花茶屋にあるお花茶屋森谷邸で、留学生の日本文化体験イベントとして箏のワークショップが開催されました。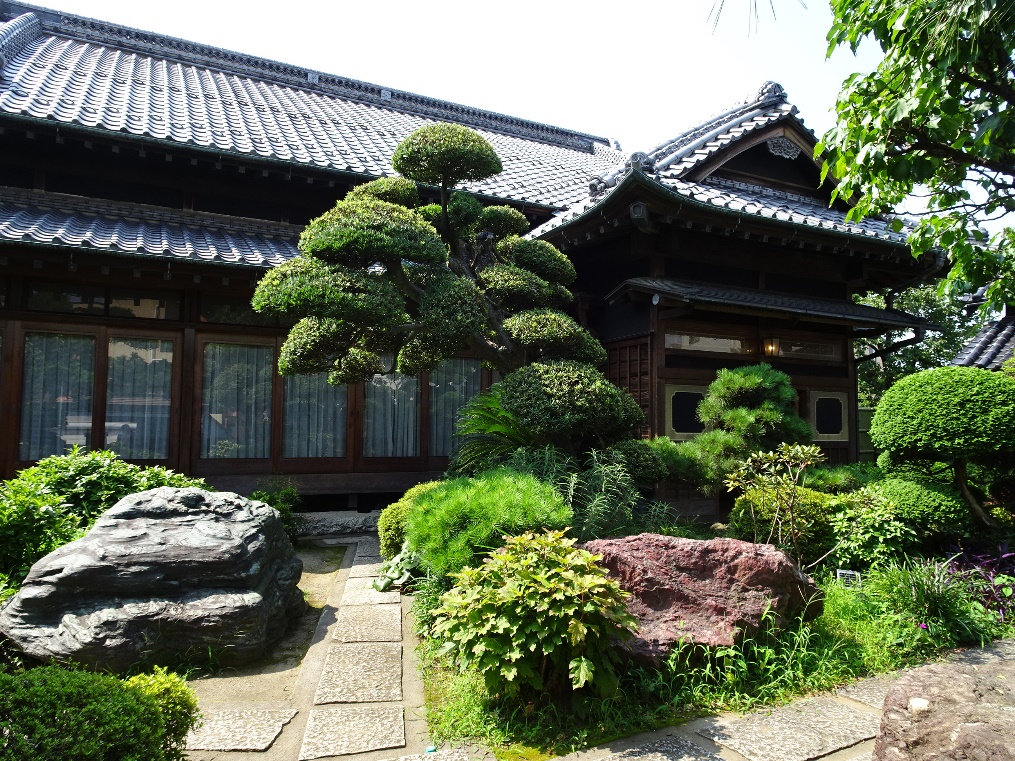 日本家屋を貸し切り、箏11面を使用してのワークショップ。藝大邦楽科卒業生の福田恭子さんを講師に迎え、約20名の留学生たちは箏の歴史をはじめ箏にまつわる解説を聞き、また、福田さんと本学大学院生林正典さん、萩岡由子さんとの演奏に耳を傾けました。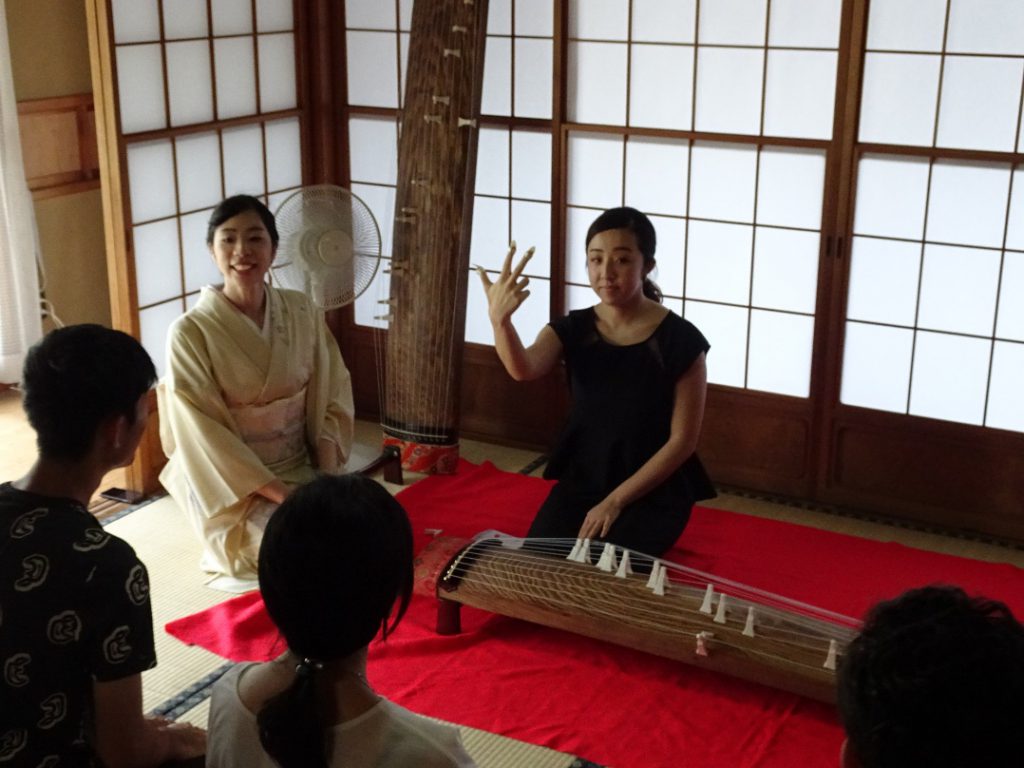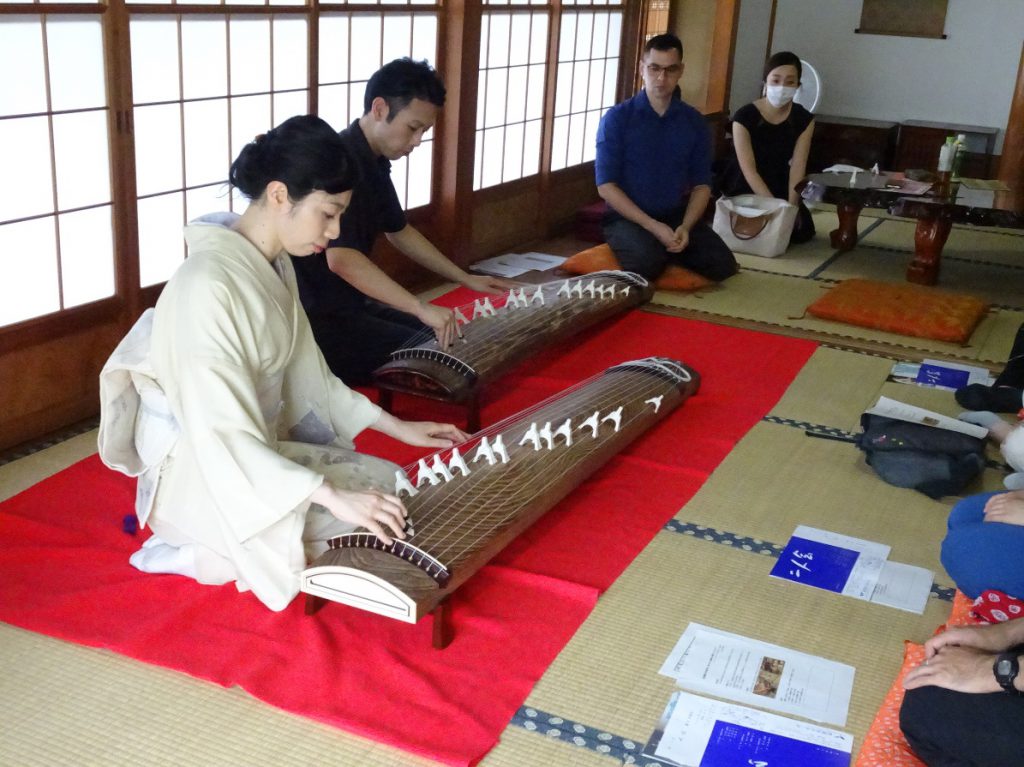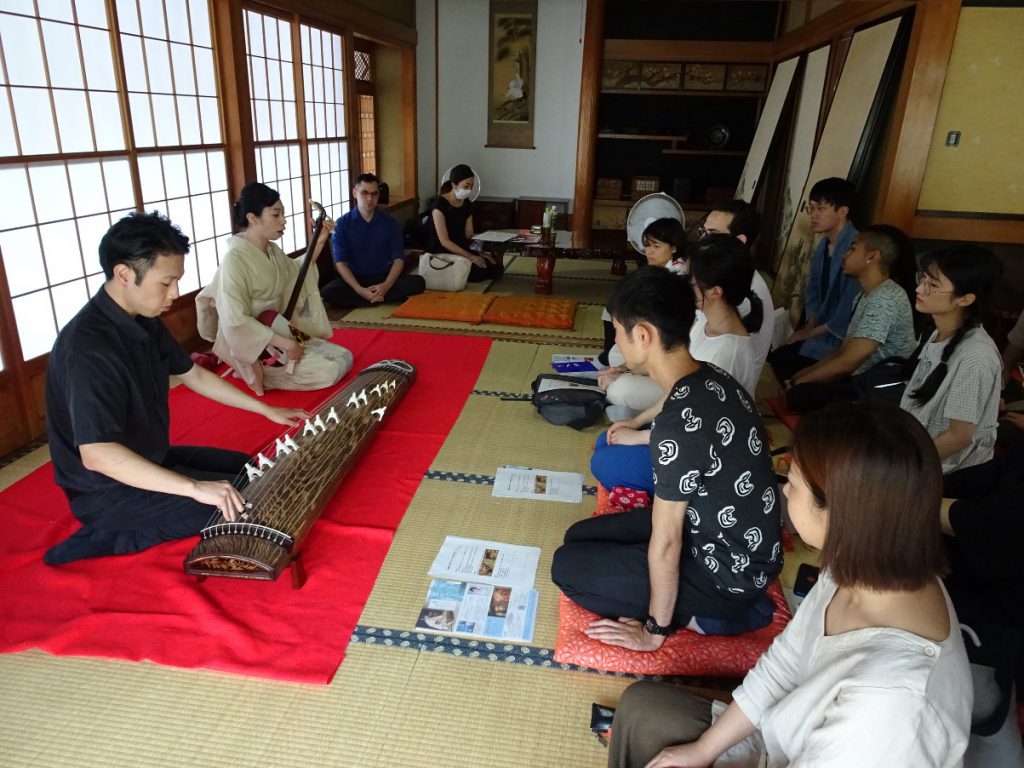 演奏を聴いた後は2グループに分かれ、交代で「さくら」を練習します。爪をつけて初めて弾くにもかかわらず、出だしは一度でそろい、歓声があがります。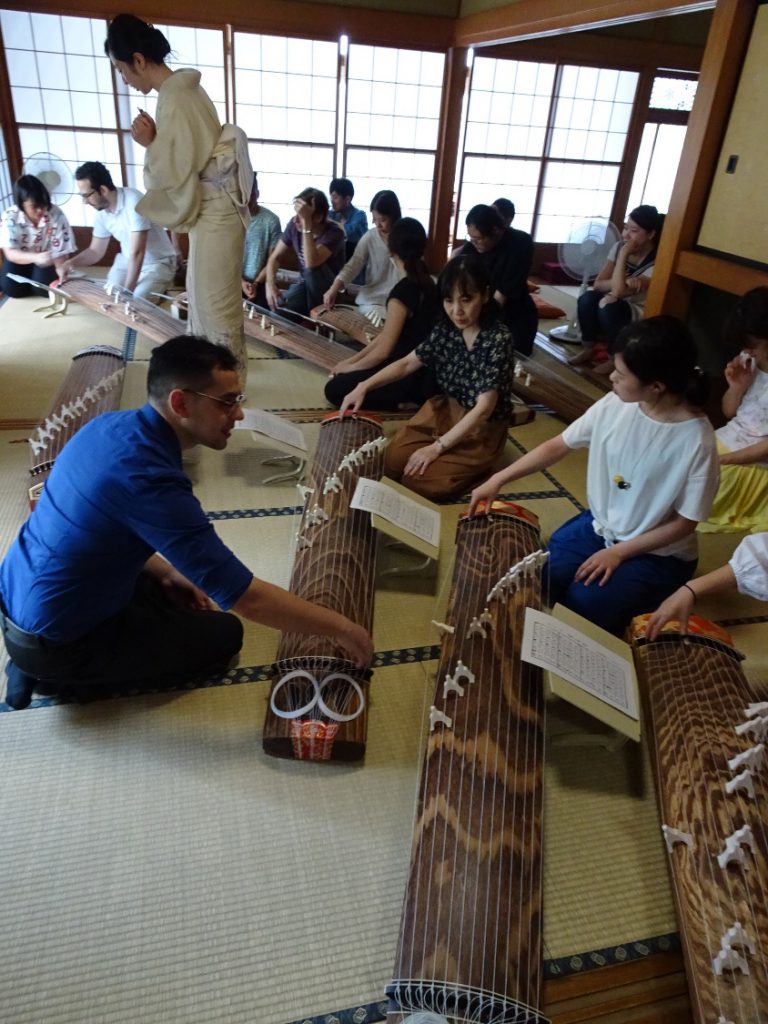 通訳を務めた、自身が箏曲演奏家でもあるブラジル人留学生のフェルナンド・ネヴェスさん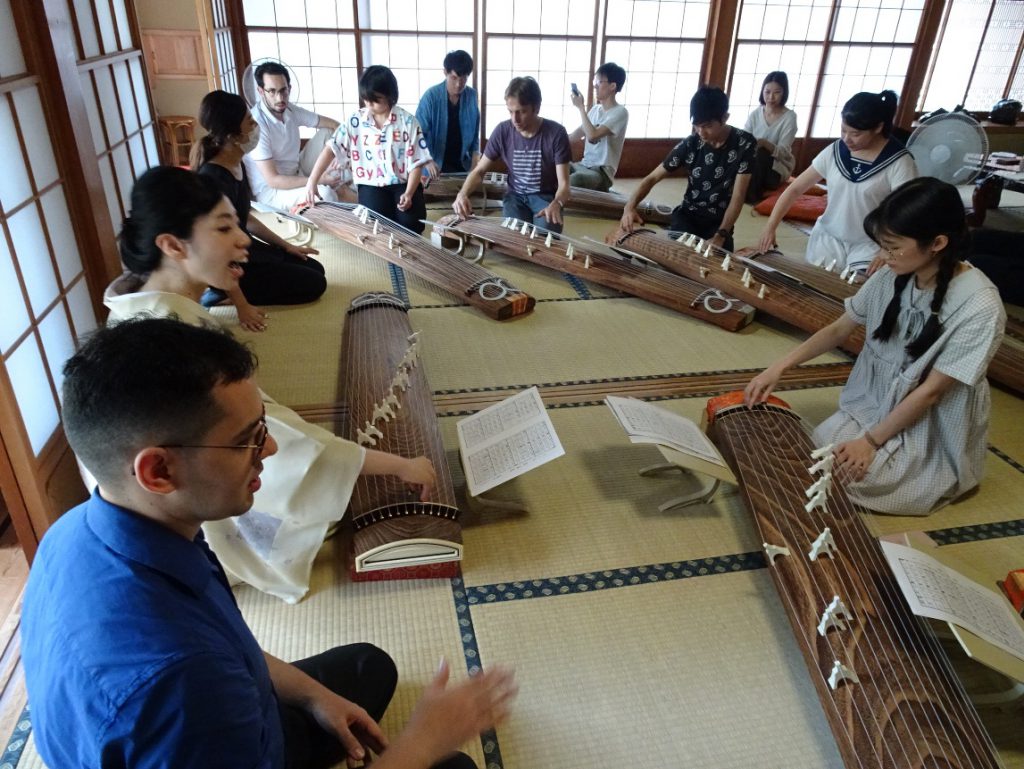 何度か練習を重ね、「さくら」を最後まで弾くことができました。
学生たちからは「楽しかった」「もっと弾きたかった」といった感想が寄せられ、初めて弾く箏に熱心に向き合う姿が印象的でした。
(国際企画課)
On July 30, 2019, a Japanese harp (Koto) workshop was held at the Ohanachaya Moriya-tei located in Katsushika Ward, as an event for international students to experience Japanese culture.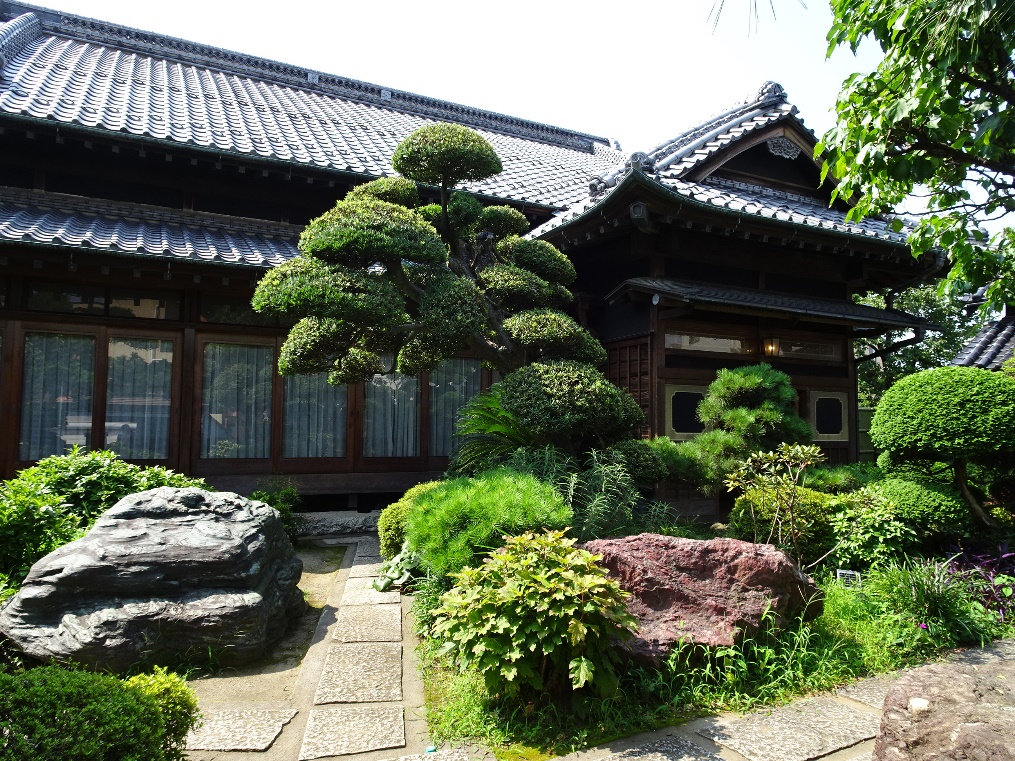 It was a workshop held in a traditional Japanese house, using 11 Kotos. Tokyo Geidai alumna Ms. Yasuko Fukuda who graduated from the department of Japanese traditional music was served as the lecturer and explained the history and details of Koto such as its schools and structure. After asking her a number of questions, participants listened to a performance by Ms. Fukuda and her assistants Mr. Hayashi and Ms. Hagioka who are both graduate students at Tokyo Geidai.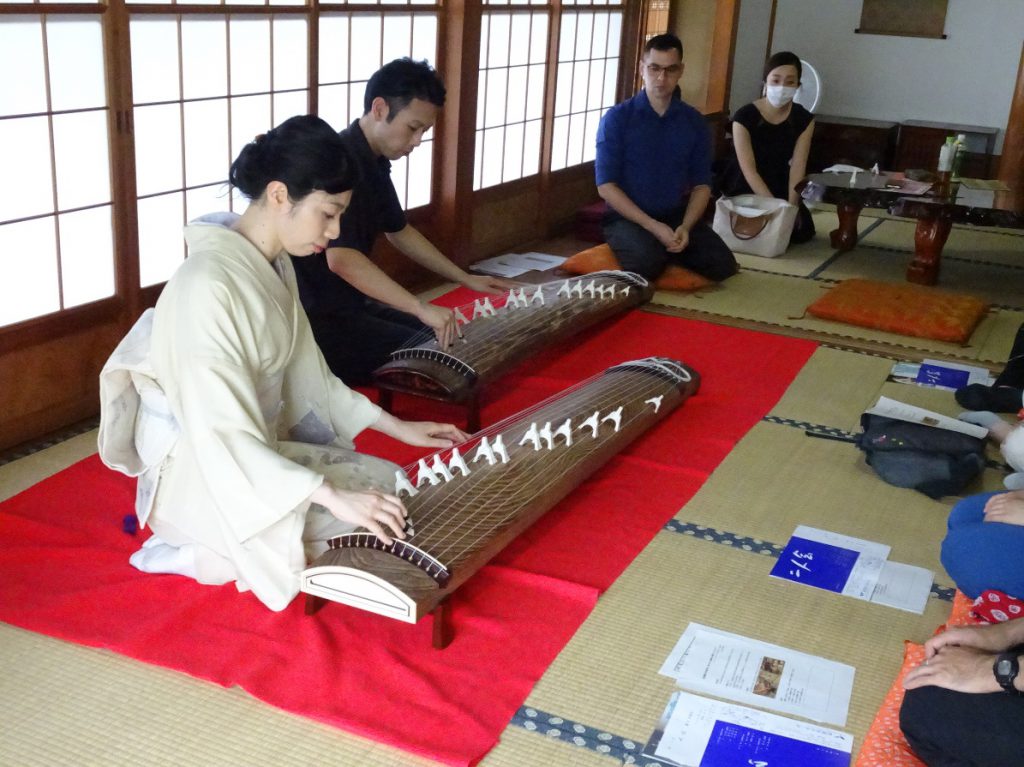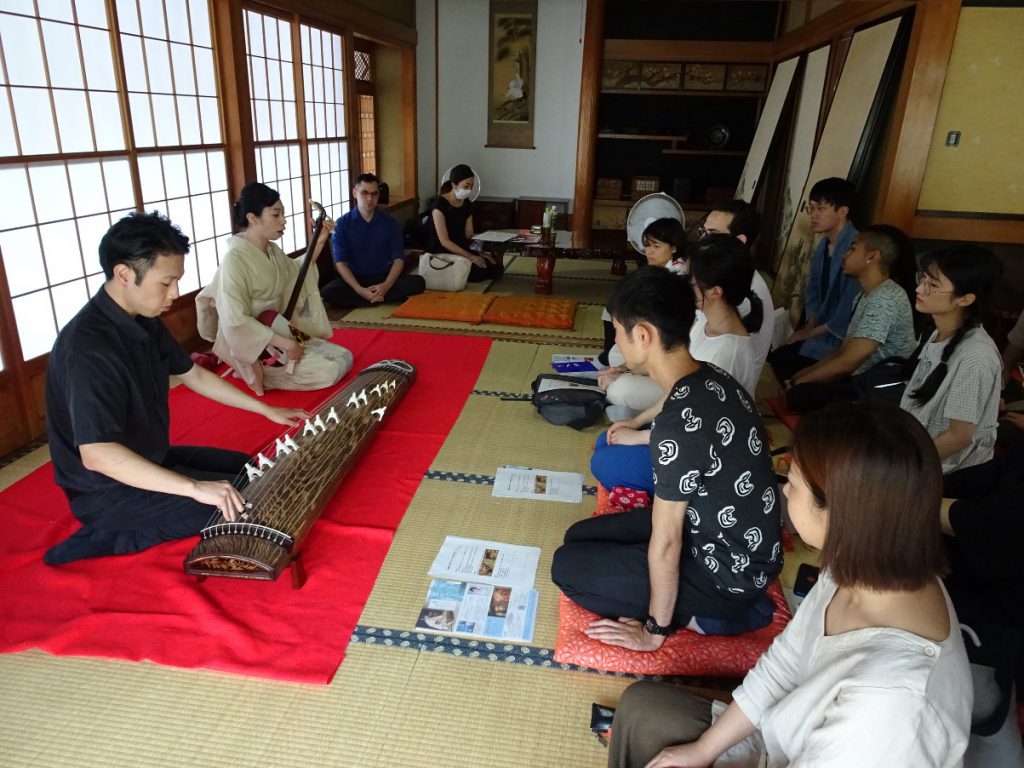 After the performance, participants were separated into two groups and practiced a famous Koto piece "Sakura" in turns. Most of them have no prior experience playing the Koto, but when they put three picks on their fingers and played, the opening tune was in sync and everybody yelled with delight.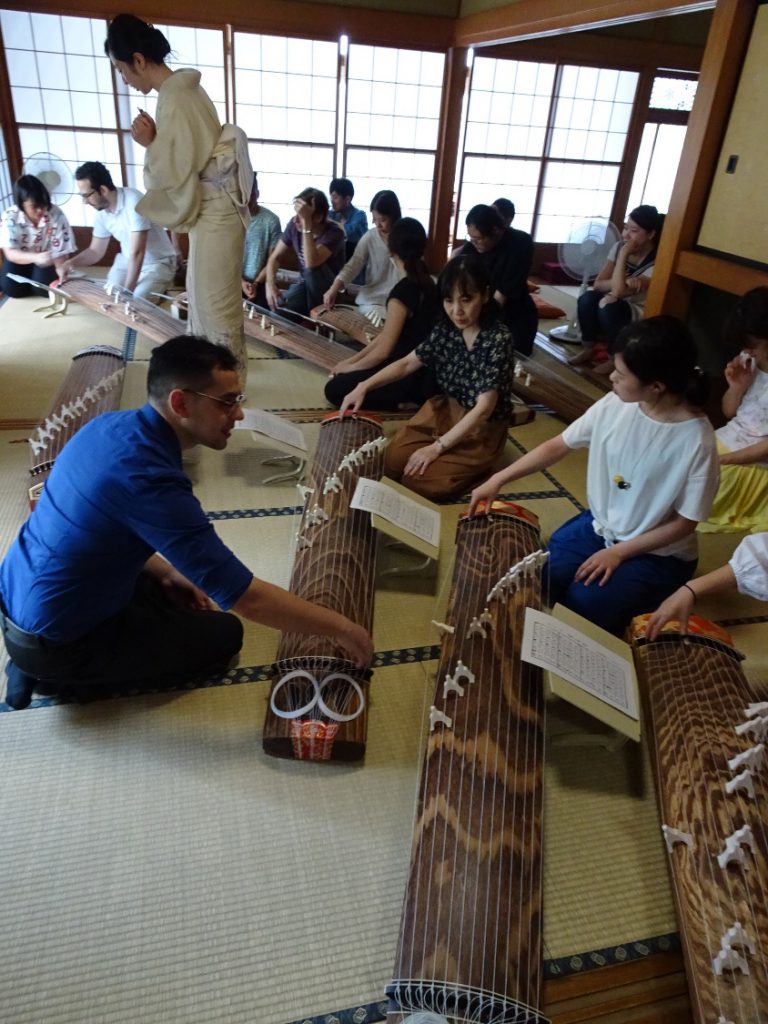 Mr. Fernando Neves from São Paulo, Brazil, who is an international student in Tokyo Geidai and a Koto player acted as an interpreter to provide translations from Japanese to English.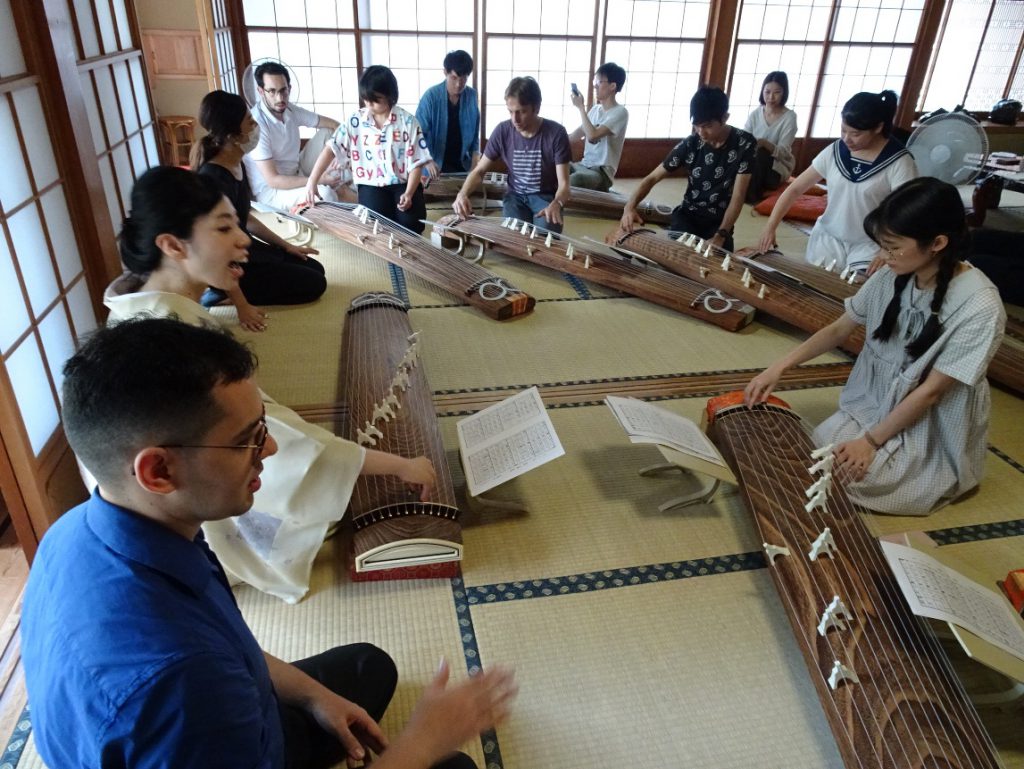 Comments such as "It was fun!" and "I wanted to play more!!" were raised from the participants. It was impressive to see students in different study fields learned eagerly to play the Koto and played the whole piece of music.
(International Affairs Division)