あなたの研究・創作で日本語を学ぶ
Learning Japanese through Your Research and Works
September 05, 2019
2018年度に始まった留学生のための発表プログラム「あなたの研究・創作で日本語を学ぶ」が、今年度も行われています。前期は6月18日と7月2日に実施されました。
このプログラムは、大学院で研究する留学生を対象に、自身の研究や創作活動について日本語で発表する機会を提供しています。各回3~4人の留学生による発表、それに続く質疑応答のあと、美術学部の先生方に感想や助言をいただきます。第一回に金田充弘先生(建築科)と荒木夏実先生(先端芸術表現科)、第二回にはミヒャエル・シュナイダー先生(彫刻科)と北野珠子先生(文化財保存学)をお迎えし、貴重なコメントをいただきました。
日本語については石田恵里子特任講師(グローバルサポートセンター)が原稿とスライドの作成や発表練習などでサポートし、発表後には録画を見ながらフィードバックしました。これらのプロセスを通し「芸術家として自己表現するための日本語」の能力向上につなげました。
発表者とフロアとのやりとりでは、異なる分野で研究する留学生たちが意見交換をし、幅広い視点からのディスカッションが繰り広げられました。また「これまでどのように日本語を勉強してきたのか」「日本語で学会発表をしたことはあるか」といった発表内容以外の質問もあり、留学生どうし経験を共有し励ましあう場となりました。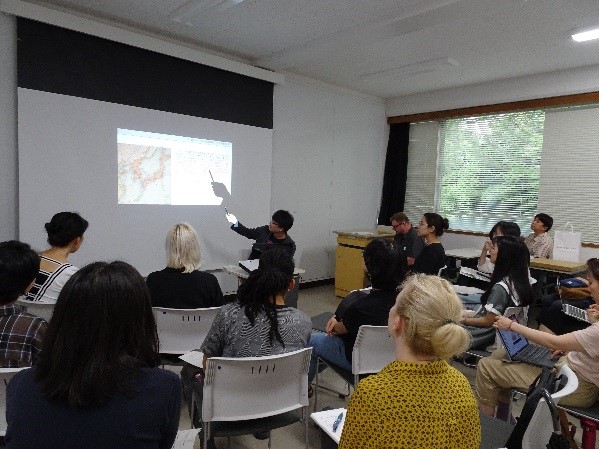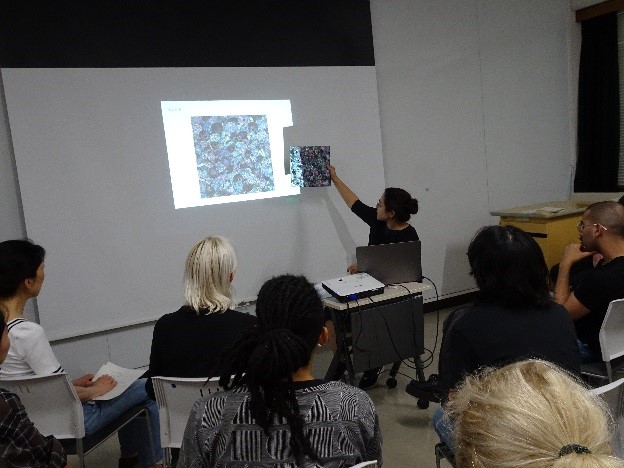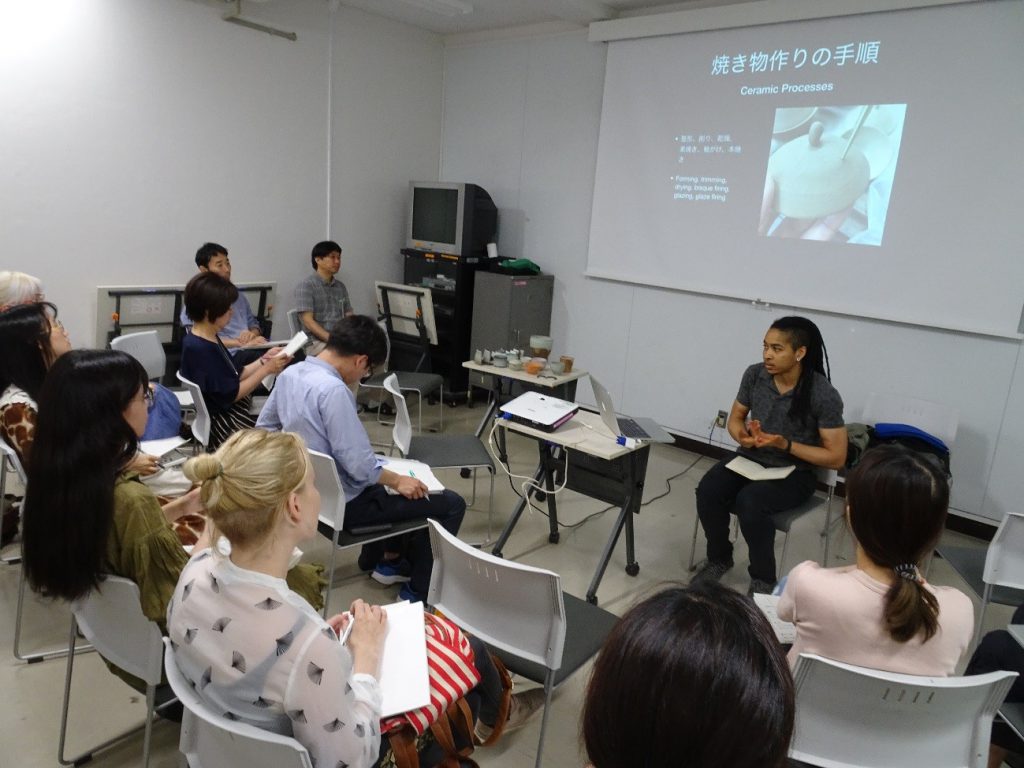 後期は11月19日と11月26日に行われます。留学生だけでなく、先生方や日本人学生のみなさんも、観覧を歓迎いたします。
(特任講師 石田恵里子)
The "Learning Japanese through Your Research and Works" program was held on June 18 and July 2.
This program is designed to provide international students with an opportunity to share their research and creative activities in Japanese.
Following each presentation, the speakers got comments by professors from the Faculty of Fine Arts: Professor Mitsuhiro Kanada from the department of Architecture and Professor Natsumi Araki from the department of Inter-media art for the first session, and Professor Michael Schneider from the department of Oil painting and Professor Mariko Kitano from the department of Conservation for the second session.
Before and after the class, the Japanese language instructor Eriko Ishida helped speakers individually in making the script and PPT, practicing articulation, and reviewing their performance after the presentation. By working on these processes, they have improved their ability to express themselves as artists in Japanese.
This session was also a good opportunity for them to encourage each other by sharing ideas and their experiences with international friends from various countries, in various research fields.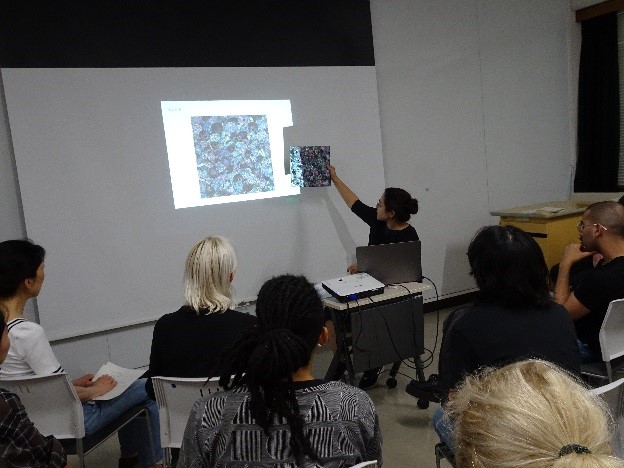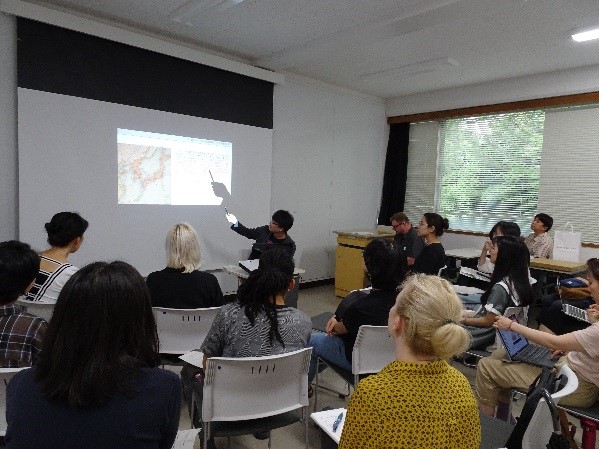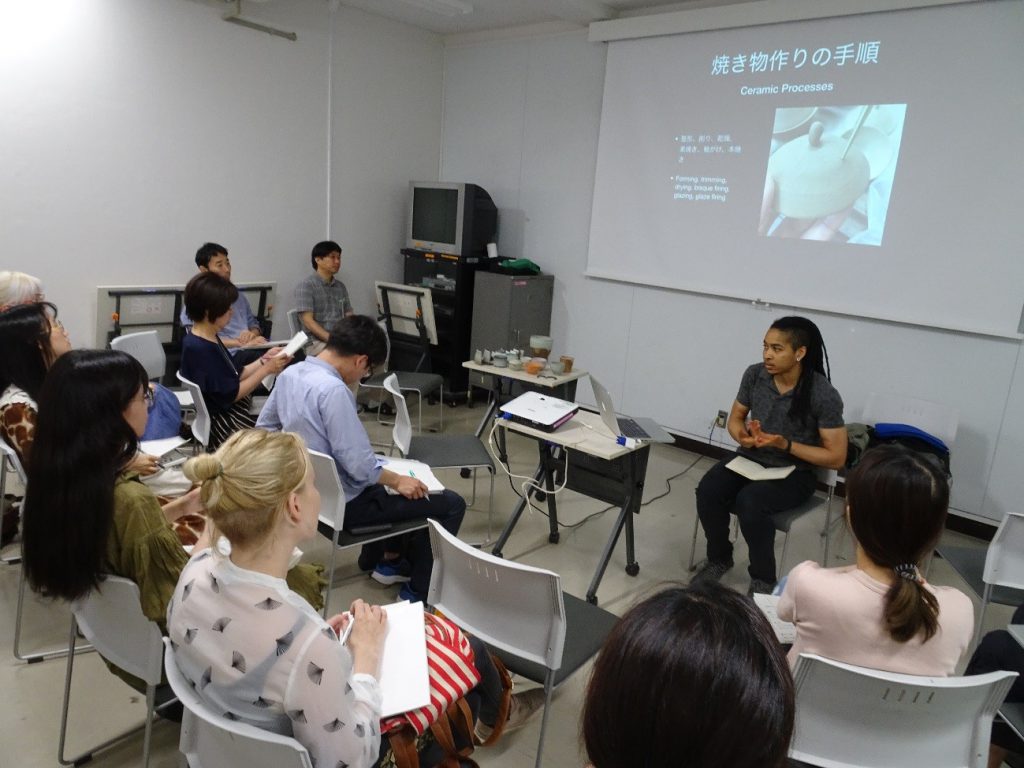 We have two more sessions on November 19 and 26.
We welcome not only international students but also professors and Japanese students as audience and commentators.
(Project Lecturer, Eriko Ishida)