2019年度後期 留学生オリエンテーション&学長主催留学生懇談会
2019 Fall Semester: International Student Orientation & Welcome Party
November 08, 2019
2019年10月2日(水)、東京藝術大学上野キャンパスにて、本学に新しく入学した約40名の留学生を対象にオリエンテーションを行いました。
このイベントでは、今後留学生が利用することになる図書館や芸術情報センター(AMC)をまず見学し、施設の利用方法等について説明を行ったのに続き、美術学部中央棟の講義室で、グローバルサポートセンター及び国際企画課の教職員が、本学紹介から留学生活における留意事項まで、様々な観点で説明を行いました。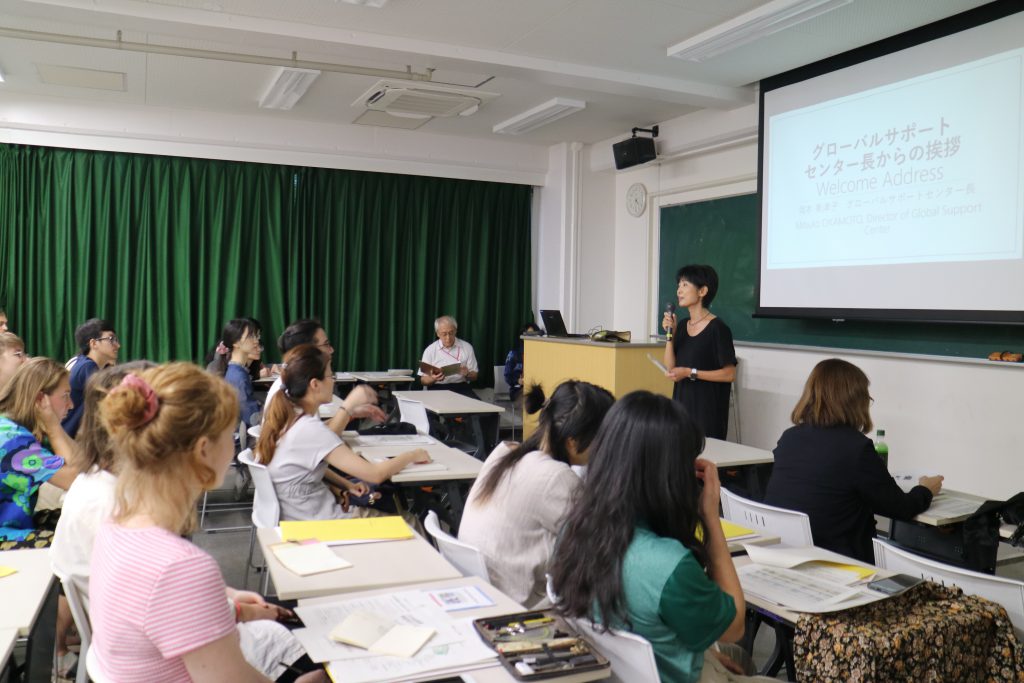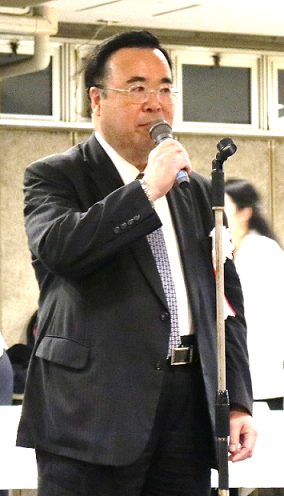 オリエンテーションの後は、大学会館内のキャッスル食堂にて、学長主催の留学生懇談会が開催されました。
最初に岡本美津子グローバルサポートセンター長より、留学生は芸大に多様性をもたらしてくれる存在であるとの歓迎の言葉が述べられました。多様性は、東京藝術大学が創立130年にあたって策定した「NEXT 10 Vision」でも掲げられた「革新性」、「国際性」とならぶヴィジョンの一つでもあります。
澤和樹学長からも、留学生に対する温かい歓迎の言葉とともに乾杯の発声があり、歓談がスタートしました。
日頃より本学留学生の日本での学生生活を援助してくださっている財団の方々も駆けつけてくださり、各財団で実施されている留学生を支援する活動や制度についてご紹介いただくとともに、参加者への激励のメッセージをいただきました。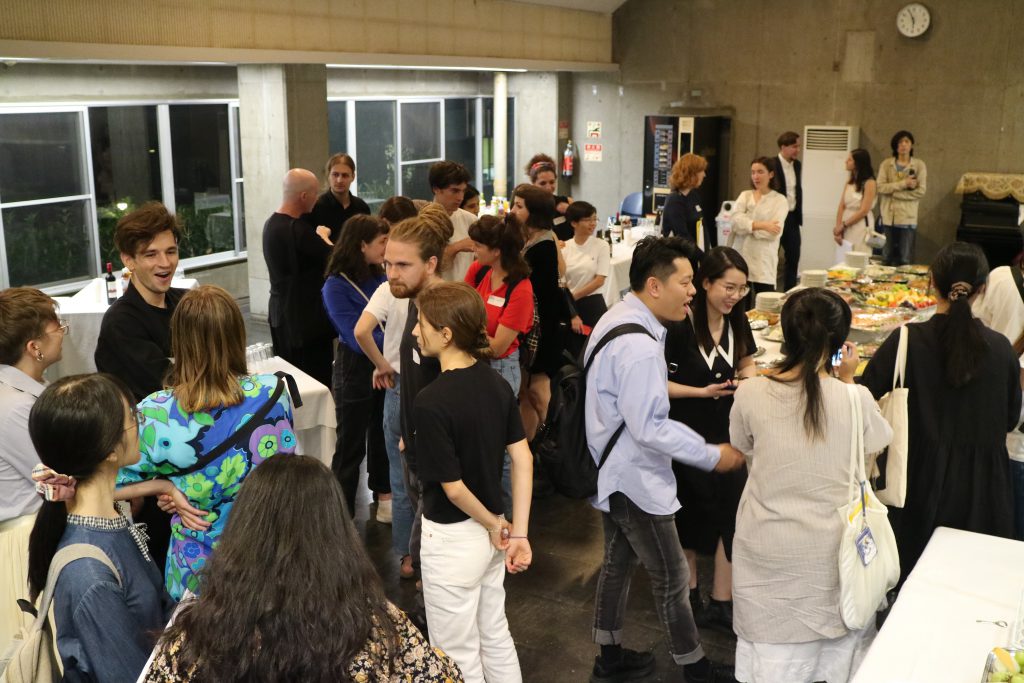 懇談会の終盤には、先輩留学生代表として音楽研究科ピアノ専攻の張雨松さんによるリスト作曲の『ベトラルカのソネット104番』の演奏があり、参加者たちは美しい音色に聴き入っていました。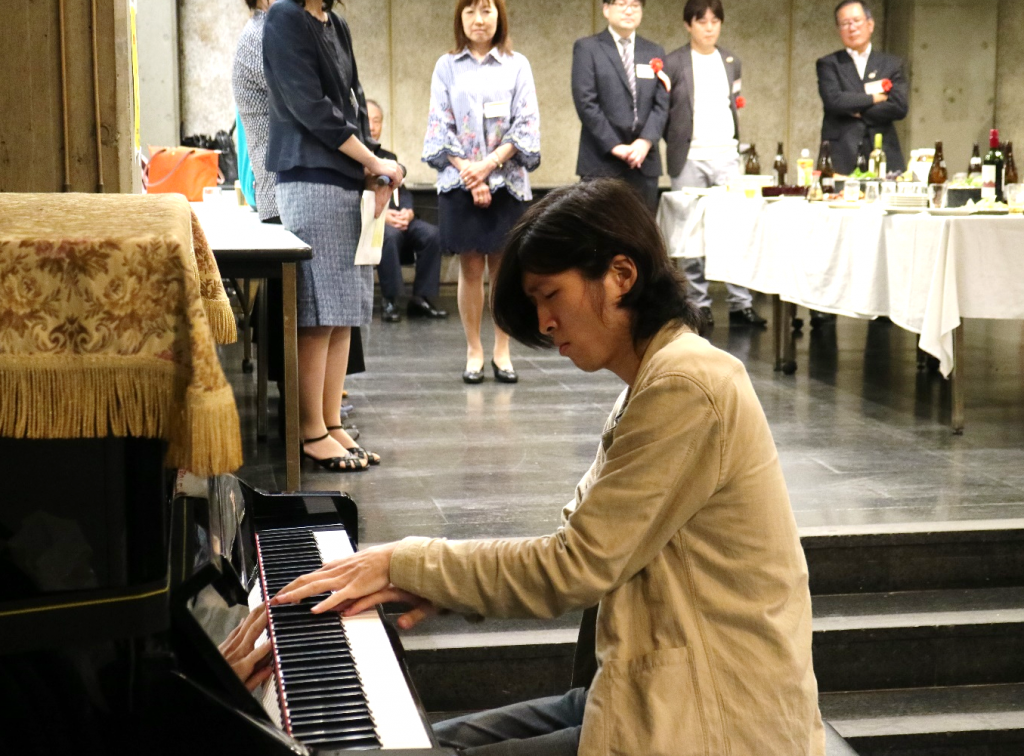 参加者同士の会話は尽きることなく続き、新・留学生同士だけでなく在学中の留学生および国際交流に興味のある日本人学生・教職員との交流も深めていました。
新・留学生が本学で充実した研究活動および学生生活ができるよう、教職員一同、全力でサポートしていきます。
(グローバルサポートセンター/国際企画課)
On October 2, 2019, an orientation was held on the Ueno campus for the international students who joined Tokyo University of the Arts in the fall semester 2019.
First, the students visited the University Library and the Art Media Center (AMC) and received instructions on how to use facilities available for their studies and creative activities. Following the tour, an orientation was held in the Faculty of Fine Arts Main Building. Approximately 40 international students attended, for whom members of the Global Support Center and the International Affairs Office provided various information, ranging from an introduction to the university to things to keep in mind during their stay in Japan as an international student.
After the orientation, a welcome party hosted by the President Kazuki Sawa took place at the cafeteria "Castle" inside the University Hall to welcome those new international students.
Professor Mitsuko Okamoto, Director of the Global Support Center, made a welcome address, where she noted that it is international students that bring diversity to the campus, which is one of the three visions that the university has under its slogan "Next 10 Vision – be innovative, be diverse, be global."
Then, President Kazuki Sawa, made a toast with warm words of encouragement, and everyone started talking to one another while enjoying the food at the same time.
Representatives from foundations that provide financial support for international students were also present at the party as invited guests. Each one of them gave a stirring speech, where they talked about their organizations and programs to support international students.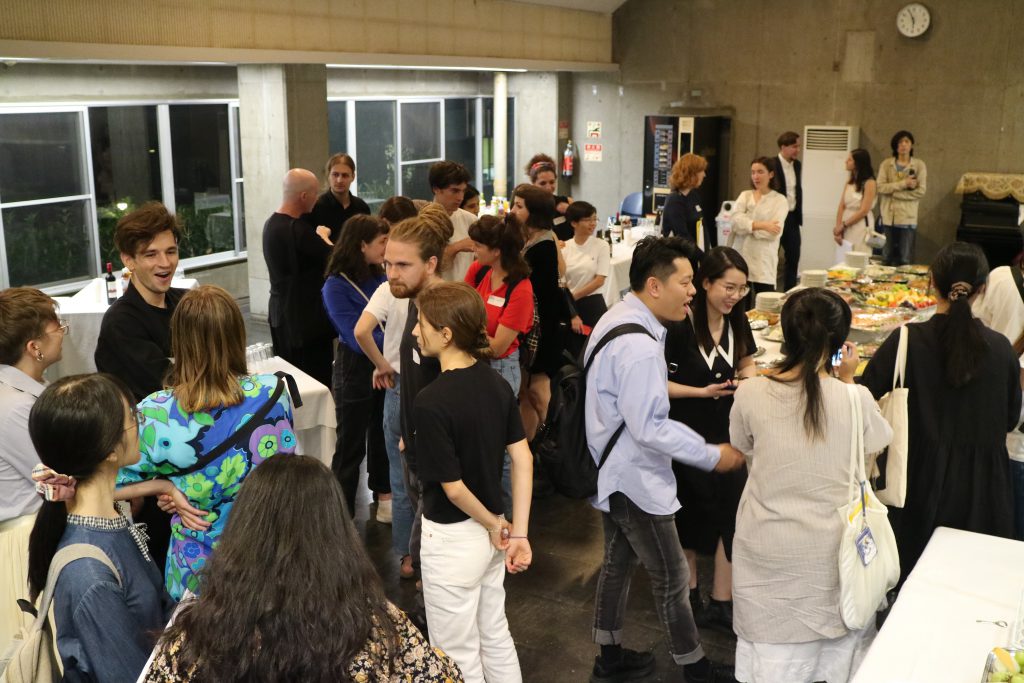 Before the closure of the party, Mr. Zhang Yusong, a piano student in the Graduate School of Music performed a piece "Sonetto 104 del Petrarca" by Franz Liszt, and everyone in the audience seemed fascinated by the beautiful sounds produced by him.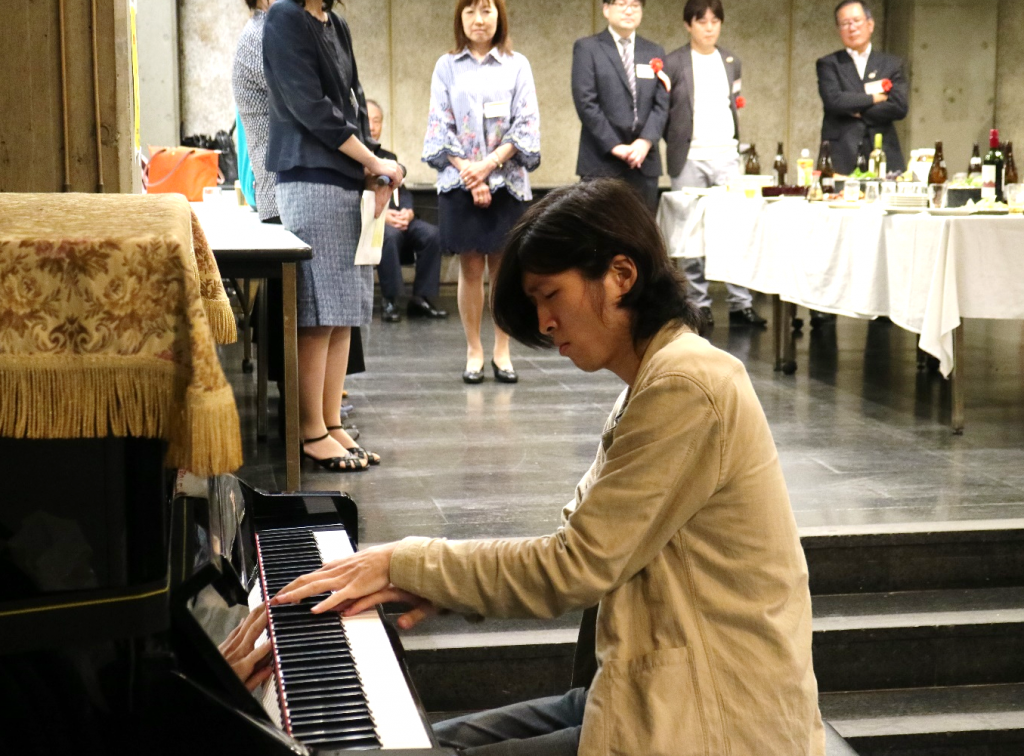 The party went well, highlighted by lively conversations among participants. It was a good opportunity, not only for new students but also for students enrolled from the previous year and members of faculty members, to deepen the friendships among them.
The team of International Affairs Division and the Global Support Center will continue to work together to provide support for international students so that they can fully enjoy their student life at Tokyo Geidai.
(Global Support Center / International Affairs Office)