本所防災館ツアー
Honjo Bosaikan Tour for Emergency Training
December 25, 2019
2019年11月2日(土)に、東京藝術大学の留学生を対象とする東京消防庁本所防災館での防災体験ツアーを実施しました。最初に防災シアターで地震をテーマにした映像を視聴し、その後、煙体験コーナー、消火体験コーナー、応急手当コーナー、そして地震コーナーを巡るものです。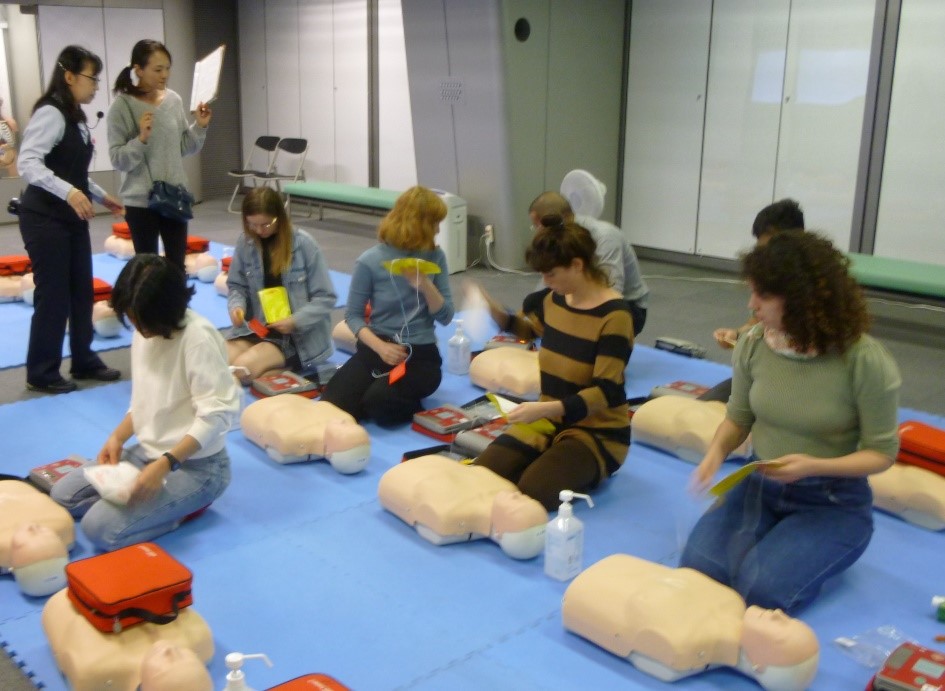 消火体験コーナーでは、全員が消火器を持ち、消火活動を体験しました。消火器の使い方は知っていたものの、実際に使った経験はなかったので、これからはいざというときにもきちんと使うことができそうだという留学生もいました。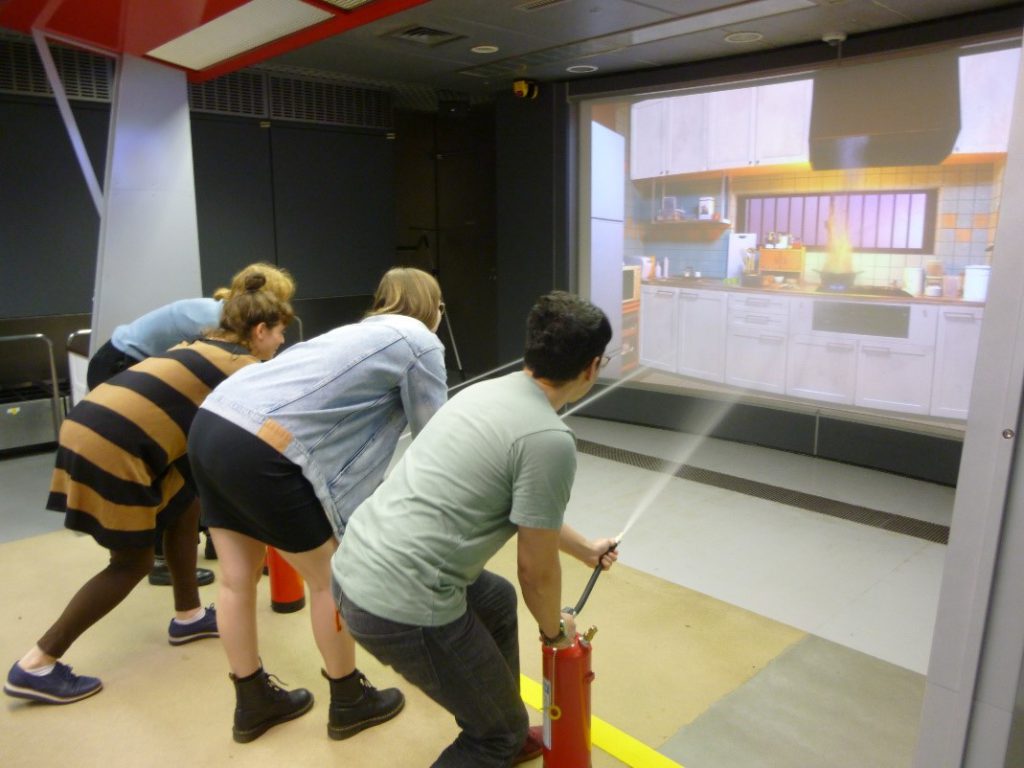 地震体験コーナーでは、地震体験装置で震度7の揺れを体験しました。これほどまでに大きな地震を経験したことがないという参加者たちには貴重な体験となり、地震の恐ろしさを痛感し、災害に備えることの大切さを考える良いきっかけとなったようです。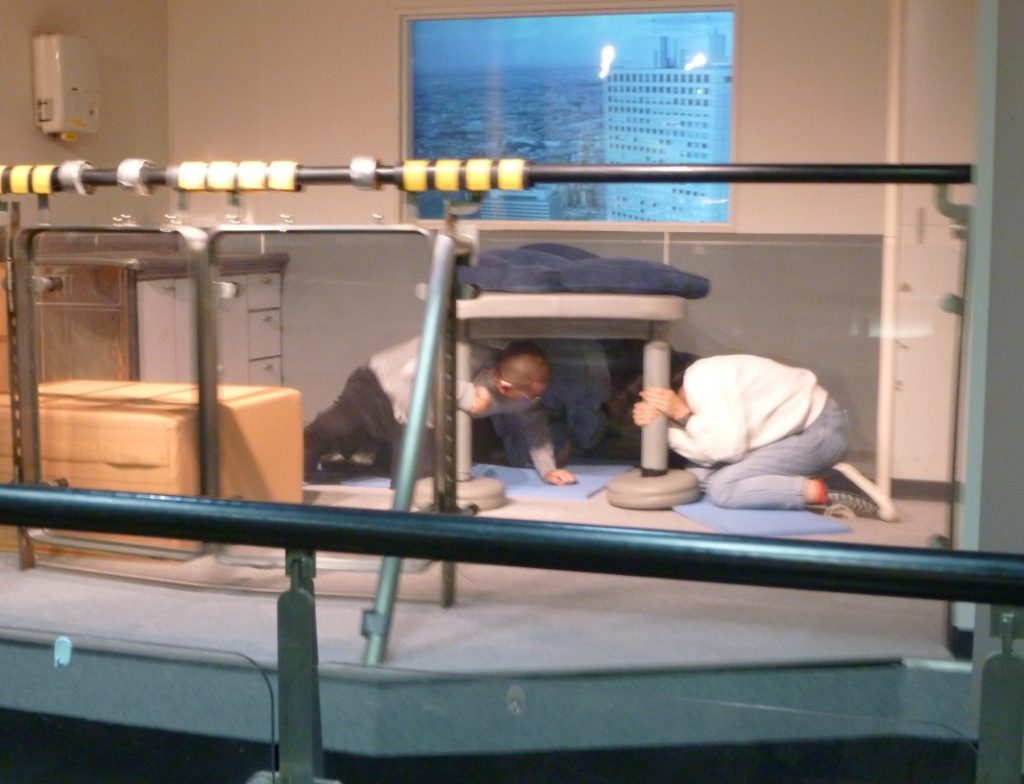 約2時間のツアー終了後、留学生からは、今回のツアーは予想以上に実践的で有意義な経験ができたという声が上がっていました。
(国際企画課)
The Natural Disaster Prevention Tour at Honjo Bosaikan was conducted on Saturday, November 2, 2019.
The tour commenced with an earthquake awareness video, which included examples from recent big earthquakes showing how people reacted and what contributed to their survival. Then, everyone went through the Smoke Maze Section, the Firefighting Training Section, the First Aid Training Room and the Earthquake Simulation Section.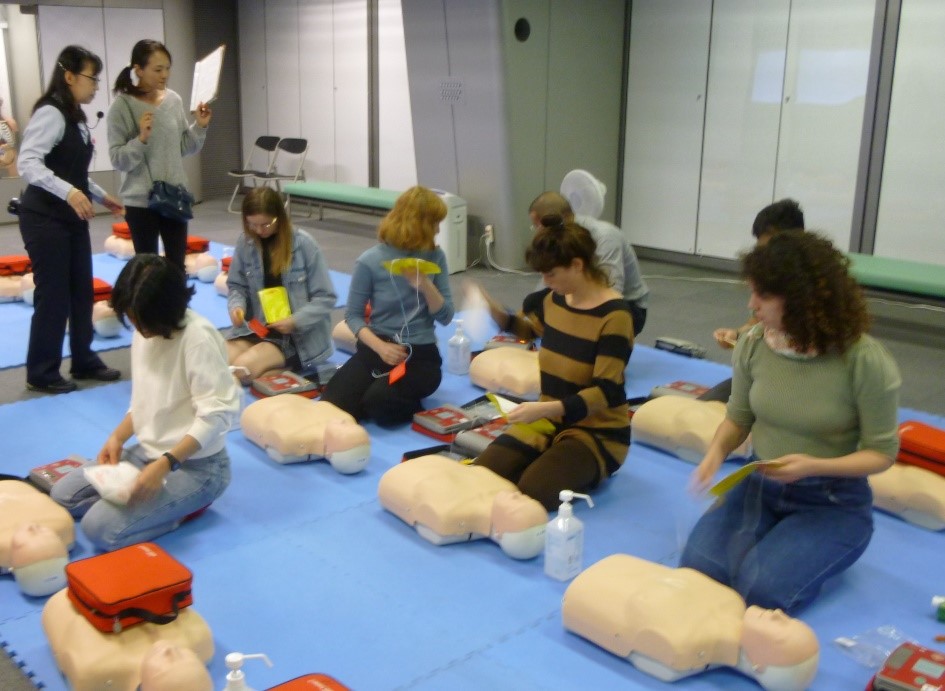 At the Firefighting Training Section, all the participants used a fire extinguisher and experienced firefighting. Some of the students said they knew in theory how to use a fire extinguisher, but had never actually used one. It was an invaluable experience to practice using the equipment they would actually have to use in a real emergency.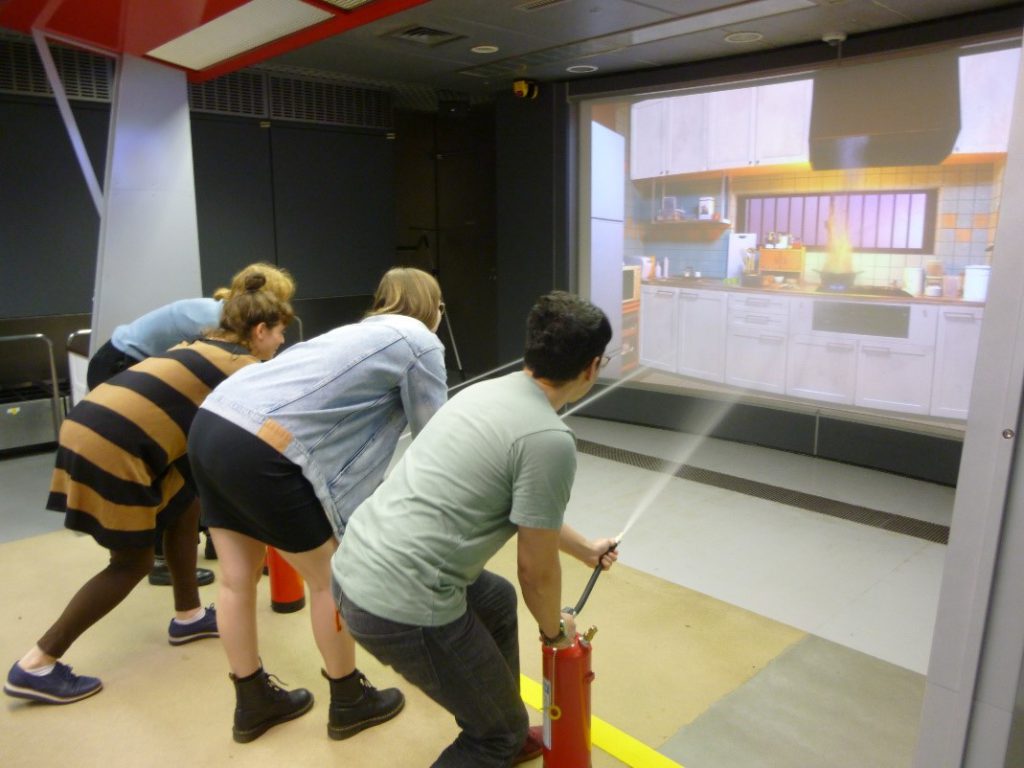 At the Earthquake Simulation Section, they experienced an earthquake simulation with a seismic intensity of 7. For participants who have never experienced a big earthquake, it was a good opportunity to get a very realistic sense of the shock and fear that they may feel when such a big earthquake hits, and to recognize the importance of preparing themselves for emergency situations.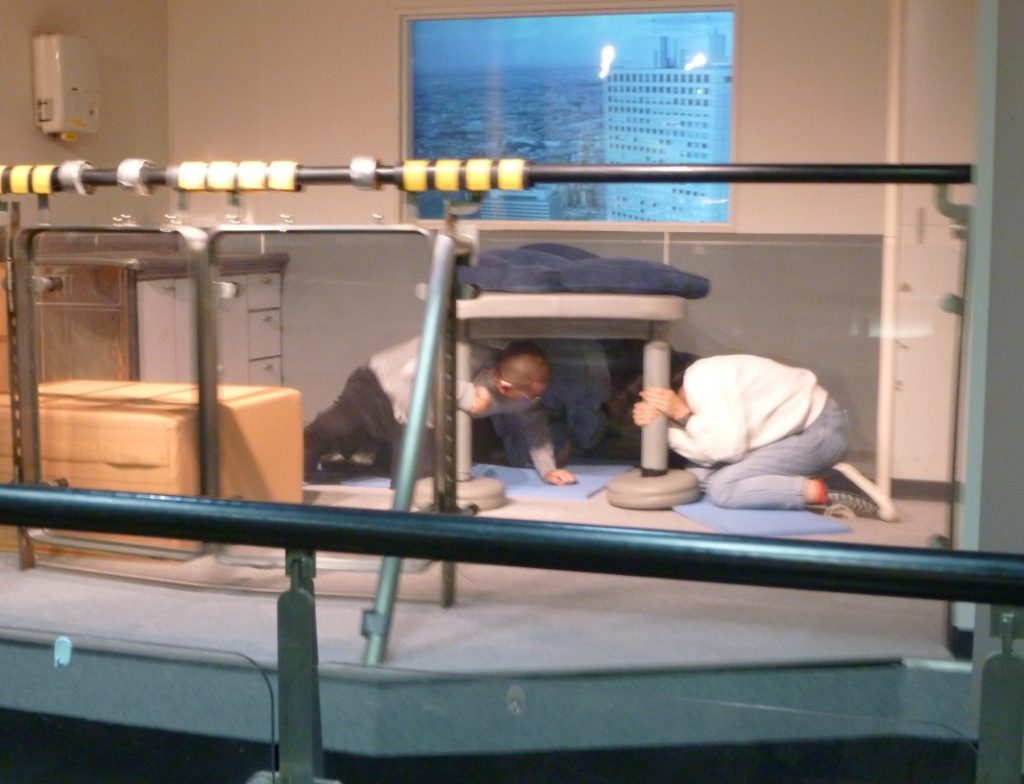 Having completed the two-hour tour full of hands-on activities, participants said that they found it more practical and meaningful than they had expected, and that they were glad to have participated.
(International Affairs Division)