2019年度海外留学説明会(後期)
2019 Fall Semester Study Abroad Information Session
December 27, 2019
2019年12月12日(木)、上野キャンパス美術学部第三講義室において、国際企画課主催による海外留学説明会(後期)を開催しました。本説明会では、グローバルサポートセンターの井谷善惠特任教授や、美術学部及び音楽学部で交換留学の手続きを担当する教務係のスタッフ、また「トビタテ!留学JAPAN日本代表プログラム」修了生の小嶋宏維さん(音楽学部音楽環境創造科)と瀧澤花織さん(大学院美術研究科工芸専攻)にご協力いただき、留学に関する基本情報の提供や留学体験談の発表を行いました。
講義室に集まった約40名の参加者は、登壇者それぞれの話に耳を傾け、こまめにメモを取ったりスライドに投影された情報を写真に収めたりして、熱心に情報収集を行っていました。説明会の最後に設けられた個別相談の時間には、参加学生の大半が残り、登壇者や国際企画課のスタッフに多くの質問が寄せられました。また、参考資料のコーナーにも多数の学生が集まり、留学に対して積極的に取り組む姿勢が印象的でした。
グローバルサポートセンターや国際企画課では、今後も海外留学を目指す学生を支援するため、このような説明会を定期的に開催していく予定です。
(国際企画課)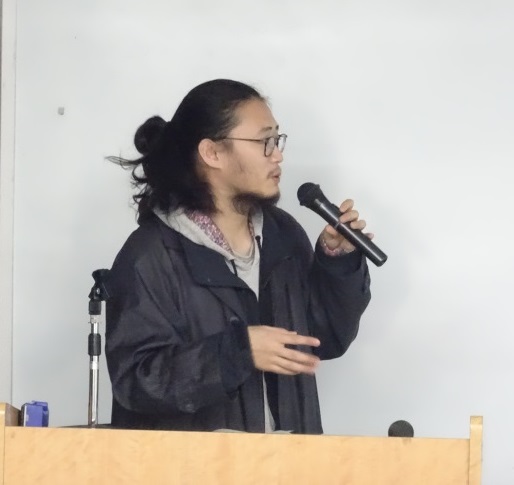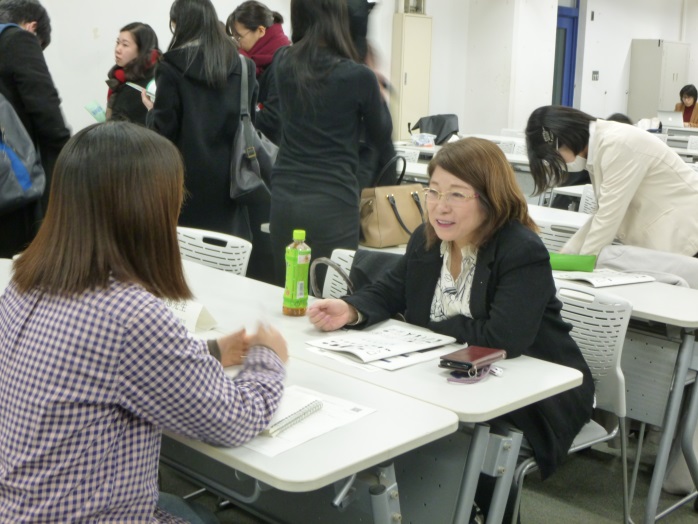 On December 12, 2019, a study abroad information session organized by the International Affairs Division was held in the Lecture Room 3 of the Faculty of Fine Arts on the Ueno Campus. Featuring talks by Project Professor Yoshie Itani of the Global Support Center and staff members of the Faculty of Fine Arts and the Faculty of Music who are in charge of student exchange with partner institutions overseas, as well as two students who just returned from their respective study abroad programs utilizing the "Tobitate! Study Abroad Initiative," this information session provided basic information on study abroad and presentations based on personal experiences.
Approximately 40 students attended the session, and they were actively engaging in gathering information by taking notes while listening to each speaker and taking photos of presentation slides. Most of the participants stayed for the one-on-one consultation following the talks, where the speakers and members of the International Affairs Division received various questions. Participants also crowded around the table of reference materials, which left the impression that many students are considering studying abroad seriously and proactively.
The International Affairs Division and the Global Support Center intend to organize an information session like this one on a regular basis in order to provide support for those aiming to study abroad.
(International Affairs Division)