池袋防災館ツアー
Ikebukuro Bosaikan Tour for Emergency Training
December 09, 2020
2020年11月28日(土)に、東京藝術大学の留学生を対象とする東京消防庁池袋防災館での防災体験ツアーを実施しました。最初に当日防災館のご厚意で追加していただいた地震をテーマにした映像を視聴し、その後、少人数のグループに分かれて煙体験コーナー、消火体験コーナー、応急手当コーナー、そして地震コーナーを巡りました。
消火体験コーナーでは、全員が消火器を持ち、消火活動を体験しました。今回のツアーで初めて消火器を使ったという参加者も多かったようですが、インストラクターの説明に耳を傾け、しっかり実践していました。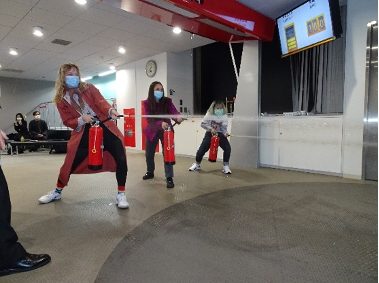 地震体験コーナーでは、地震体験装置で震度7の揺れを体験しました。この体験ツアーの約1週間前に関東地方で少し大きめの地震があったので、このコーナーでの説明にも強い関心が伺えました。
参加した留学生からは、大きい地震に遭遇したことはないので普段の生活の中であまり危機感を持っていなかったですが、日本は地震が多発している国なので、そういう危機感は常に持っていないといけないと思ったという感想がありました。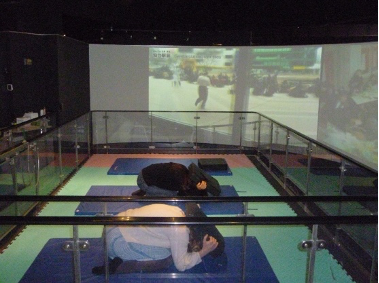 約2時間のツアーでAEDの使い方なども体験し、参加した留学生にとっては、自国とは異なる環境下での防災の意識を高めることができた機会となりました。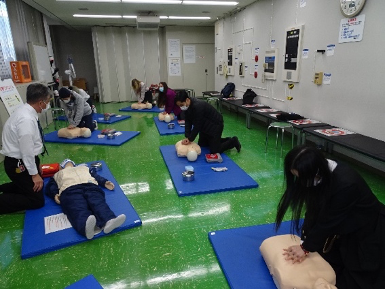 (国際企画課)
The Natural Disaster Prevention Tour at Ikebukuro Bosaikan for the international students of Tokyo Geidai was conducted on Saturday, November 28, 2020. The tour commenced with an earthquake awareness video, which was added to the program on the day of the event through Ikebukuro Bosaikan's kindness. Then, the participants were divided into small groups to go through the Smoke Maze Section, the Firefighting Training Section, the First Aid Training Room, and the Earthquake Simulation Section.
At the Firefighting Training Section, all the participants used a fire extinguisher and experienced firefighting. Some of the students had never used it before, but everyone listened eagerly to the instructor's explanation and practiced it.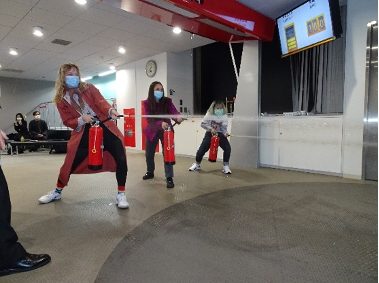 At the Earthquake Simulation Section, they experienced an earthquake simulation with a seismic intensity of 7. Since there was a slightly larger earthquake in the Kanto region about a week before this tour, everyone showed a strong interest in this section.
One of the participants shared his/her impression that the participant hadn't had much sense of crisis in daily life because the participant had never encountered a big earthquake but it was important to have such a sense of crisis since Japan is a country where earthquakes occur frequently.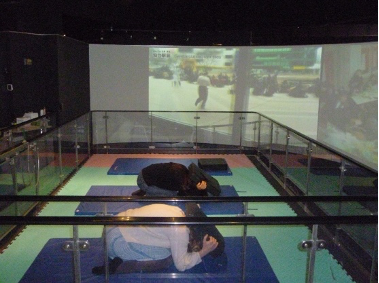 They also experienced how to use the AED (Automated External Defibrillator) etc. during the two hours' tour. It was an opportunity for the participating international students to raise their awareness of disaster prevention in different environments from their own country.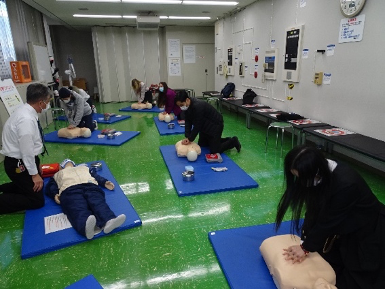 (International Affairs Division)