[留学生の藝大体験記11] Marty Hicks(音楽研究科・音楽文化学専攻)
[My Experience at GEIDAI 11]Marty Hicks(Graduate school of music)
July 15, 2016
※留学生本人から英語で提出されたものを原文のまま掲載してあります。
※和訳は、大学側でつけたものです。
Name, Department, Home country and city, Duration
基本情報(氏名、所属、出身国・都市、在籍期間)
My name is Marty Hicks, and I am a Masters student in the Creativity of Music and Sound department, one of the graduate school portions of the Musical Creativity and the Environment faculty. I am from Melbourne, Australia and I have been in Japan since April 2015. I am here as a recipient of the MEXT Research Scholarship.
マーティ・ヒックスと申します。現在は国費留学生として、音楽研究科音楽文化学専攻の音楽音響創造コースで学んでいます。オーストラリアのメルボルン出身で、2015年に来日しました。
Why did you choose Geidai as your study abroad destination?
藝大に留学したきっかけ
I chose Geidai primarily because of its reputation as one of the premier art universities in Japan, and its long list of illustrious alumnus, such as Sakamoto Ryuichi, Mayuzumi Toshiro, and Teshigahara Hiroshi. I was also inspired by the work that students in the Musical Creativity and the Environment faculty were creating when I went to see their exhibitions.
芸大を選んだのは、日本有数の芸術大学として名高く、坂本龍一、黛敏郎、勅使河原宏など著名な卒業生を多数輩出しているからです。また、音楽環境創造の展示会で見た在学生の作品にも感動しました。
What did you do to prepare yourself for studying abroad in Japan?
留学前に準備したこと
I had experience studying abroad in Japan before I came to Tokyo – I undertook a semester of Japanese language and traditional arts classes at Ritsumeikan University in Kyoto in the second half of 2013 – and so I mostly knew what to expect in terms of finding accommodation, and how different daily routines would be from my life back in Melbourne. I spent a lot of time looking for apartments in places that would be convenient for me to live, and of course studied Japanese very hard.
東京へ来る前に日本での留学生活を経験しました。2013年秋学期に京都の立命館大学で日本語と伝統文化の講習を受けました。 これにより、日本で住まいを探す際に起こり得ることや、地元メルボルンとは異なる日常生活について、大方理解しました。自分にとって生活しやすい場所でアパートを探すのに時間をかけましたし、もちろん、日本語も一生懸命勉強しました。
What do you study at Geidai?
藝大で学んでいること
My research theme concerns film music from a certain period in Japanese film history, and so I spend a lot of time reading essays and documents written by and about prominent composers and filmmakers of that period. Outside of my research I'm also studying computer music, specifically how to make sound works using computer programs and so on, as well as taking some general sound engineering classes.
日本映画史上のある時期における映画音楽が研究テーマです。ですから、その時期の著名な作曲家や映画製作者が書いた、あるいは彼ら自身について書かれた論文や資料を読むことに時間をかけています。それから研究とは別に、プログラムを用いた音楽制作を中心にコンピュータミュージックを学んでいます。また、サウンドエンジニアリングの基礎講座も受講しています。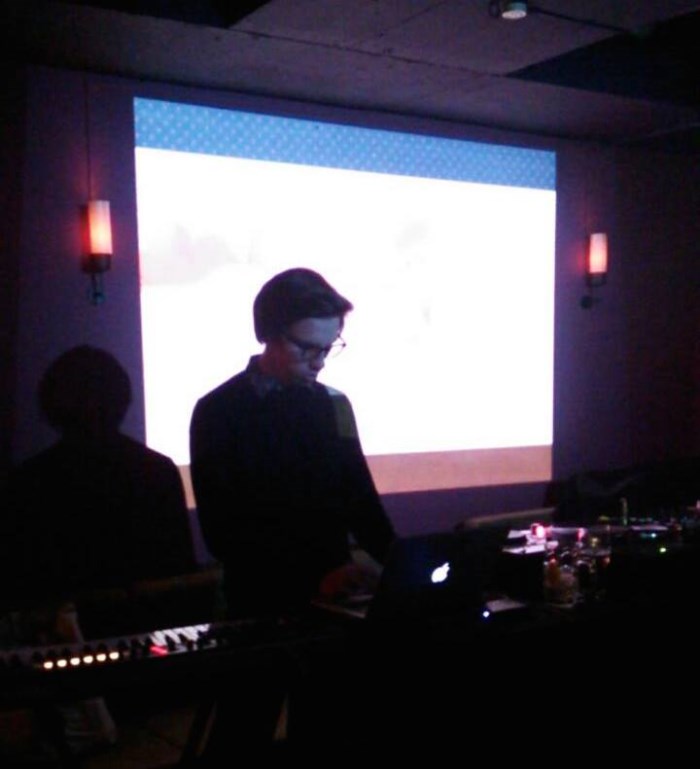 What do you like about Geidai?
藝大に来てよかったこと
The professor I'm conducting my research under at Geidai has a seemingly unlimited wealth of knowledge related to my research topic, as well as having had close contact with many of the composers of the period I'm researching, and so I'm very glad to have had the opportunity to work with him. Geidai has over a hundred years of rich history, and simply being on campus, interacting with staff and students and exploring its vast library complexes makes one feel a part of that legacy.
In the Musical Creativity and the Environment in particular, it's very inspiring to constantly be around other students who are working hard honing their individual skills – everybody is different and is deep into doing something different, and so it's a relatively nurturing environment for creativity.
指導教官は私の研究テーマに関する知識が非常に豊富なうえ、その時代に活躍した多くの作曲家と密接な交流がありました。この先生のもとで学ぶことができて、とても光栄に思います。芸大には100年を超える豊かな歴史があり、ただキャンパスにいて、スタッフや学生と交流し、蔵書の豊富な図書館を探索するだけでも、その歴史の一部を感じることができます。
音楽環境創造科に関して言うと、技能を磨こうとがんばっている学生仲間といつも一緒にいることが大きな励みとなっています。皆が個性を持ち、それぞれの研究に没頭しており、創造性が養われる環境だと言えるでしょう。
What are the things that impressed you or surprised you in Japan?
日本に来て印象に残っていること・意外だったこと
I suppose there's quite a long list, but the soundscapes of Japan are what continue to leave impressions on me – whether it's the bustle of a metropolis like Shinjuku or the quietude of Mt. Takao in the summer, Japan's sound environments continue to inspire me with their beauty and uniqueness.
たくさんありますが、なかでも日本のサウンドスケープに心を動かされ続けています。新宿のような大都市の喧噪や、夏の高尾山の静けさなど、日本の音風景の美しさや独自性には感動しっぱなしです。
What are your future goals?
将来の目標
I hope to keep continuing to improve as a composer, and write for some original ensembles either (or both) at home in Melbourne and in Japan. One of my dreams is to have a record of my own music released by a minor label in Japan, and participate in their live events.
作曲家として成長し続け、メルボルンか日本、あるいはその双方で、オリジナルのアンサンブルのために曲を書きたいと思います。私の夢のひとつに、日本のマイナーレーベルから自分の曲をリリースし、そのライブイベントに出席したい、というのがあります。
Please write a message for students wishing to study in Japan.
日本への留学を考えている学生へのメッセージ
When you come to this country you don't get on a plane and fly to Japan, you get on a spaceship and fly to another planet. That's not to say that everything is entirely different, but just living a normal life here is an adventure within itself, and an adventure worth having at that – so if you're thinking about coming to Japan, come on over and see what all the fuss is about.
日本へ来る時には飛行機に乗って飛んでくるというより宇宙船で別の惑星に飛行するという感じです。何もかも全く勝手が違うと言いたいのではありません。日本では普通に暮らすこと自体が冒険であり、それはやり甲斐のある冒険だと言いたいのです。日本への留学を検討しているなら、ぜひ実行して、実際に異文化体験してください。