音楽学部 海外からの先生方 03:トーマス・クリスチャン教授(ウィーン市芸術音楽私立大学)
Guests from Overseas to the Faculty of Music 03: Thomas Christian (the Music and Art Private University of the City of Vienna)
September 22, 2017
基本情報
氏名:トーマス・クリスチャン教授
所属:ウィーン市芸術音楽私立大学ヴァイオリン科
招聘期間:平成29年4月1日 – 6月25日(2か月25日間)
藝大の教員として
ヴァイオリン専攻学生(学部生25名、大学院生13名)を中心とする弦楽科専攻学生が、ウィーン市芸術音楽私立大学ヴァイオリン科教授のトーマス・クリスチャン先生による個人レッスンと、室内楽レッスンを受講しました。レッスンではコンクールでの課題曲などを練習し、より表現力を深めることを目指しました。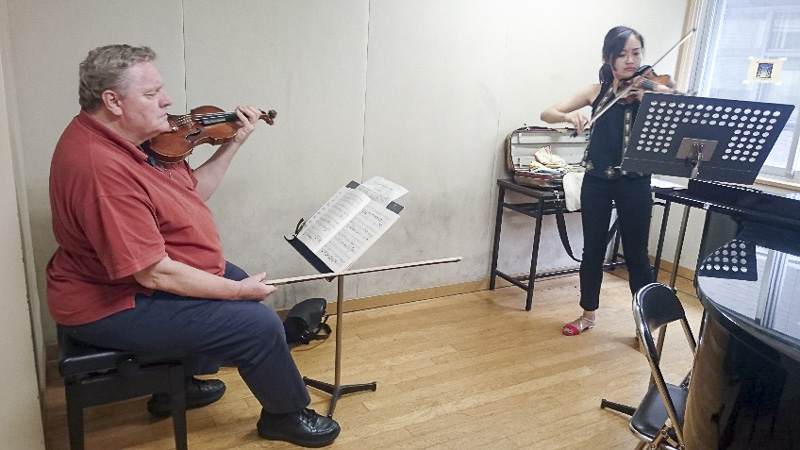 About
Prof. Thomas Christian from the Music and Art Private University of the City of Vienna (Musik und Kunst Privatuniversität der Stadt Wien) visited Tokyo University of the Arts from April 1 to June 25, 2017.
Special lessons as a visiting professor of Geidai
During his stay, he offered one-on-one lessons and chamber music classes that were attended by our string music students including violin majors (25 undergraduate and 13 graduate students). The students practiced assignment pieces for competitions aiming to improve their own musical expressions.