保科豊巳美術学部長のベツァルエル美術デザインアカデミー(イスラエル)への訪問
Faculty of Fine Arts Dean Toyomi Hoshina visited Bezalel Academy of Arts and Design in Israel
December 17, 2015
保科美術学部長率いる教職員の一行が、平成27年11月26日(木)~12月1日(火)にかけてイスラエルへ渡航し、ベツァルエル美術デザインアカデミーを訪問しました。
今回の訪問は、イスラエルの芸術教育環境調査及び、本学の協定校であるベツァルエル美術デザインアカデミーとの更なる連携強化についての提案を目的としたものです。
東京藝術大学は、文部科学省による「大学の世界展開力強化」事業の助成対象校として選定され、海外大学との更に強固な協力関係構築を期待されています。
長い歴史の中で、多様な文化を吸収し独自の芸術表現を発展させてきた中東地域の芸術系機関との交流が、国境を越えて活躍するアーティスト育成にとって理想的なものと東京藝術大学は考えており、ベツァルエル美術デザインアカデミーとの協力関係は、今後より重要な役割を果たすものになりそうです。
テルアビブキャンパスへの訪問を含む二日間の現地での活動の後、一行は滞在最終日に訪れたエルサレムにあるメインキャンパスで、アディ・スターン学長ら教職員の温かい歓迎を受け、プロジェクトに関する協議の後、キャンパス視察が実施されました。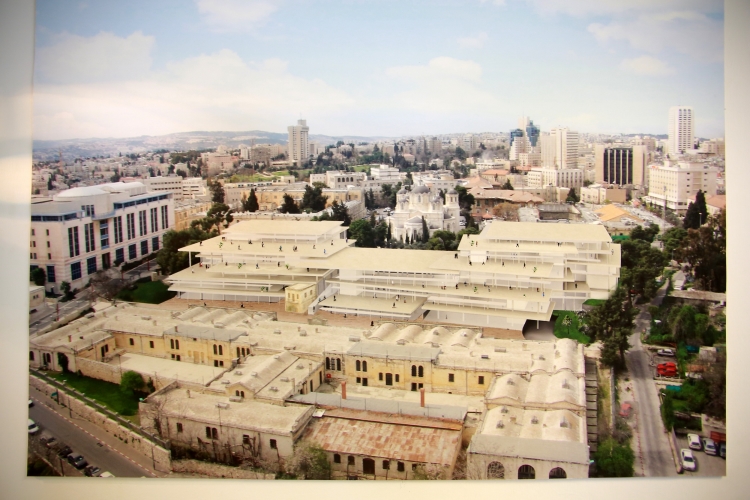 建設中の新エルサレムキャンパスイメージ写真
アディ・スターン学長は東京藝術大学の提案に対し大きな興味を示し、積極的に事業に取り組むことを約束しました。まずは「大学の世界展開力強化」事業における招聘プログラムの第一弾として、2016年1月末に開催される東京藝術大学の第64回卒業・終了作品展に合わせ、ベツァルエル美術デザインアカデミーの教員と学生が来日し、特別講義や講評会を実施する予定です。
学生交換や共同展覧会等、提案のあった様々な活動を通し、両校の絆が更に深まることは間違いありません。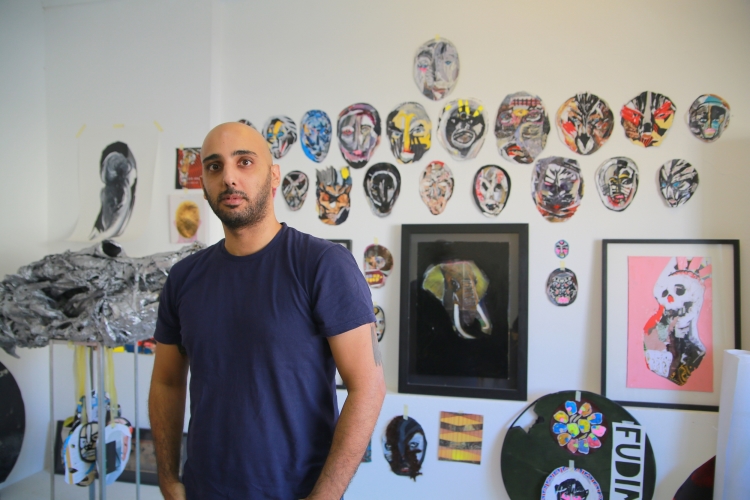 イスラエルでの生活や学習環境について話す修士課程在籍中の学生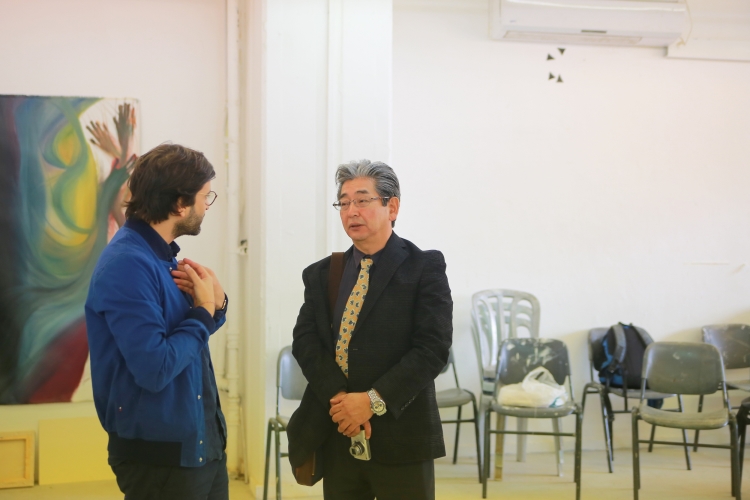 ベツァルエル美術デザインアカデミーの教育方法について説明を受ける保科学部長
A delegation from Tokyo University of the Arts(TUA) headed by Dean Hoshina visited Bezalel Academy of Arts and Design during the trip to Israel between November 26th and December 1st, 2015.
This trip was arranged to see the actual situation of art education in Israel and to visit Bezalel Academy of Arts and Design, one of the affiliated institutions of TUA, to further a collaborative relationship.
TUA was selected as one of the universities in Japan to receive the government grants under the "Re-Inventing Japan Project", in which the institutions are expected to establish stronger relationships with foreign institutions.
TUA believes collaborations with art institutions in the Middle East, which has developed its unique artistic expressions by absorbing diverse cultural aspects throughout history, are ideal for its students to become internationally competitive artists, and the relationship with Bezalel Academy of Arts and Design will play an even more important role.
After a two-day field work including the visit to the Tel Aviv campus, the delegation visited the main campus of the academy located in Jerusalem on the last day of the trip, and received a warm welcome by the President of the Academy, Professor Adi Stern and many other faculty members. After a discussion on a project by the representatives of both institutions, a campus tour was offered.
An image of the new Jerusalem campus under construction.
President Adi Stern was greatly interested in the proposal by TUA, and promised to contribute to the project as much as he can. As the first invitation program with the Academy under the Re-Inventing Japan Project, a group of professors and students headed by the President is expected to visit Tokyo in late January, 2016, concurrently with the 64th Graduation Works Exhibitions of TUA, to implement international exchange activities with students and faculty members of TUA through a series of special lectures and students' work reviews by guests.
There is no doubt that the ties between the two institutions will be strengthen further through various proposed activities, such as student exchanges and collaborative exhibitions.
A master's student talking about the lifestyle and learning environment in Israel
Prof. Hoshina, listening to the explanation about Academy's educational method